Deep Cleaning in Washington DC
Need someone to get in the nooks and crannies? 254 Taskers in Washington DC can apply the elbow grease to make any space sparkle.
8 Deep Clean tasks
171 reviews: 94% positive
---
How I can help:
Cleaning is a task I take great pride in. My reviews speak for itself. If you need someone to clean and not just brush the surface, i'm your Tasker with my awesome Dyson handheld vacuum and cleaning supplies..
22 Deep Clean tasks
211 reviews: 99% positive
---
How I can help:
Clients have given me consistent high marks for my detail oriented approach to deep cleaning and move in/out cleaning. On request, I can also utilize my carpet cleaner or power washer. (A cleaning solvent charge of $5 will be added for each.) 
Elite Tasker
24 Deep Clean tasks
1299 reviews: 99% positive
---
How I can help:
Gallery: http://goo.gl/lO1Wdm This is my forte! I have deep clean, move in/move out, and hording experience. Can include carpet cleaning, just reimburse me for steam cleaner rates. I know how to get the job done.
1 Deep Clean task
55 reviews: 100% positive
---
How I can help:
Excellent cleaner!  Very thorough and hard worker.  Will get the job done, quickly and efficiently.  And with a smile ?
13 Deep Clean tasks
177 reviews: 96% positive
---
How I can help:
This is for one item only. Like if your bathroom needs a deep clean and organize but this is not for a general cleaning or full house cleaning. Attention: please mention if you have animals. If you DON'T mention animals there will be a 25 dollar fee
7 Deep Clean tasks
1186 reviews: 97% positive
---
How I can help:
I provide all supplies and I also have a vacuum/mop. Same day service is also available.
15 Deep Clean tasks
28 reviews: 100% positive
---
How I can help:
I've previously worked for one of the top cleaning businesses in Manhattan. I can provide every level cleaning you need from simple to deep. Please advise if you provide cleaning supplies as I don't bring my own.
1 Deep Clean task
162 reviews: 99% positive
---
How I can help:
I offer professional cleaning services, no job to big or small.
No Deep Clean tasks
1 review: 100% positive
---
How I can help:
I am organized, detail-oriented, enjoy cleaning, have experience, and friendly!
600+
Deep Cleaning reviews in Washington DC
- Rick S., April 15, 2021
David was very quick to respond to my request, was great about communicating about when he was going to arrive, and did a fanstastic job on the deep cleaning task. I would highly recommend him!
See More
- Emily W., April 11, 2021
Excellent job DEEP cleaning my kitchen ! It was a total horrible disgusting mess and I was happy with ANYTHING that would've been done and I was happy that Jose EXCEEDED my expectations ! He organized and got to the nooks and crannys of the kitchen. Excellent work. Very happy.
See More
- Mela B., April 10, 2021
Phenomenal team! Finished my house as a reset for AirBnb brilliantly. Cleaned the entire place. Deep clean and placement of items to ensure elegant look.
- Claire S., April 08, 2021
Harold did a great job on a house we were about to put on the market. He arrived on time, brought his own supplies, and was friendly and communicative. We would definitely hire him, again.
See More
- Penelope W., March 29, 2021
Highly recommend, did a deep clean of a very gross moved out of apartment and she did a great job.
- Ethan J., March 17, 2021
Amazing clean by Marcus, my apartment is spotless after Marcus saved it from my chaotic mess. Marcus was kind and attentive to hitting everything I asked him to take care of. Will book again soon!
See More
- Mario R., March 11, 2021
Great job, very thorough!
- Claire C., March 06, 2021
Kathryn was on time and super thorough!
- Vanessa S., February 23, 2021
Doretta arrived early and fully prepared. Apartment was cleaned efficiently and sparkling when she left. If I was not moving out of town I'd have her work her cleaning magic every week
See More
- Kene N., January 30, 2021
Allen was amazing! He did an excellent and very thorough job and I would hire him again for any task I have. He cleaned my old apartment for a move out and it looks spotless! Thank you so much for being so professional, kind and thorough with your work!
See More
- Celeste T., January 24, 2021
I contacted Harold for a very large cleaning job and he was available the same day. He got the necessary supplies, was right on time, and made a follow up trip to the dump the next day to get everything out. He was very helpful & very nice- 10/10 would recommend.
See More
- Dysis S., January 20, 2021
Consuelo did a good job with the deep clean. She was prompt and responsive. Thanks!
- Cody P., January 12, 2021
Esther did a good job and was very kind.
- Sarah B., January 08, 2021
Doretta is AMAZING! Moving is stressful, but having someone reliable do the cleaning really helped make things smoother. Also, she did a wonderful job! The place looks great—ready for a new tenant.
See More
- Lindsay W., January 01, 2021
Doretta was nice and professional and ON TIME! She did an amazing job in three hours with little direction as I left her in my tornado of apartment alone. She helped make my move an easier process by cleaning and deep cleaning. I referred her to my mom as well! Will book again!
See More
- Chloe A., December 25, 2020
- Christina R., December 16, 2020
Janine was really amazing. She came exactly when she said, early in the morning, despite my requesting her service at 9pm or later the night before. I will use her for all my projects. Thank you Janine!!!! Cheryl Aiello Keller Williams Capital properties 
See More
- Cheryl A., December 07, 2020
Quick but thorough. I would contact her again!
- Mignon M., December 07, 2020
Rodney works very efficiently and he is fast. I would definitely recommend him for a quick cleaning.
- Martina D., November 29, 2020
Currently still speechless at HOW IMMACULATELY my apartment was cleaned this afternoon... having hired PLENTY of task rabbits Kathryn was the best by far!!!
- Spencer G., November 12, 2020
Esther did a great job! Call her for any of your cleaning needs.
- Manny L., November 11, 2020
- Kimberly H., October 27, 2020
Michael is a hard working guy who shows up ready to get the job DONE! Much grattitude for coming at such short notice, amigo. Many blessings 🙌
- Sean F., October 20, 2020
How it works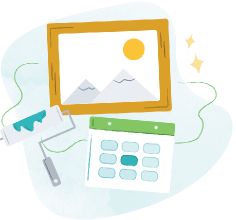 Tell us what you need done, when and where it works for you.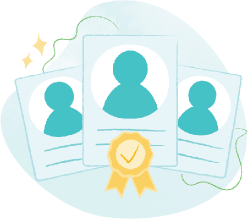 Browse trusted Taskers by skills, reviews, and price. Chat with them to confirm details.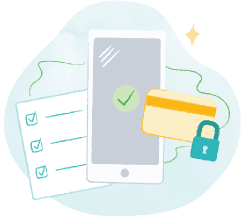 Your Tasker arrives and gets the job done. Pay securely and leave a review, all through TaskRabbit.
No Deep Clean tasks
129 reviews: 100% positive
---
How I can help:
No job is too tough!  I will fight the good fight and leave your space sparkling clean. Moving out and need to get your cleaning deposit back? I'm your guy! Deep Clean can be combined with my regular Cleaning service. See my Cleaning blurb!
No Deep Clean tasks
40 reviews: 95% positive
---
How I can help:
I have been in this business for 7 years and I have learned that most people have hectic schedules, my cleaning service provides a wide range of scheduling for your busy lifestyle. That being said services are here and now for your immediate request 
7 Deep Clean tasks
93 reviews: 97% positive
---
How I can help:
I've been cleaning professionally for the past 3 years. Apartments, condos, townhouses, and single-family homes…check! Regular/deep, move-in/out, Airbnb cleanings…check! I have experience with them all, so I'll make sure every room in your house is squeaky clean! With a deep clean, the inside of your oven and fridge will receive extra special attention. *****PLEASE NOTE: I require this option for move-in and move-out cleanings.
No Deep Clean tasks
7 reviews: 85% positive
---
How I can help:
I am a NEAT FREAK and pay very close attention to detail. I'm not afraid to get in and get dirty!!!
8 Deep Clean tasks
89 reviews: 80% positive
---
How I can help:
I have 2 pit bull puppies, so believe me...I know how to deep clean.
Elite Tasker
171 Deep Clean tasks
1469 reviews: 98% positive
---
How I can help:
5 YEARS WORK EXPERIENCE TASK RABBIT!! OVER 2200 TOTAL JOBS COMPLETED! I have cleaned over 750 homes on the Task Rabbit Platform both deep cleaning and cleaning combined and I'll do a great job deep cleaning your place.
No Deep Clean tasks
37 reviews: 100% positive
---
How I can help:
I cleaned a barbershop every night for 4 years. I am very comfortable with cleaning supplies and equipment. I know what it takes to get items to shine again.
2 Deep Clean tasks
68 reviews: 95% positive
---
How I can help:
I have handled neumerous weird deep clean, storage clean, and other similar jobs.
11 Deep Clean tasks
121 reviews: 92% positive
---
How I can help:
I love cleaning, always had a passion for cleaning! Im a very organized and neat person. Ive basically been cleaning all your life. I also worked as a maid for a 5 star hotel. I'm reliable, trustworthy and honest! Also I have my own cleaning business
No Deep Clean tasks
146 reviews: 93% positive
---
How I can help:
OSHA certified for extreme safety: Wood sanding, carpet cleansing/stain removal, floor buffing. Can also stain (polyurethane) wood floors for damage prevention w/protectant. can also provide equipment or tools for the job ask for more details or fee
55 Deep Clean tasks
122 reviews: 86% positive
---
How I can help:
I HAVE OVER 30 YEARS OF EXPERIENCE OF DEEP CLEANING AND I AM AN "ATTENTION TO DETAIL" TASKER. WHEN I COMPLETE THE DEEP CLEANING THE RESIDENCE IS SPOTLESS. I USE THE BEST CLEANING PRODUCTS, EQUIPMENT AND TECHNIQUES TO CLEAN EVEN THE DIRTIEST AND MEESIEST. THERE IS NOTHING THAT IS CHALLENGE , I SEEN MOST. I TAKE PRIDE IN ACCOMPLISHING THE TASK TO NEAR PERFECTION.
Elite Tasker
142 Deep Clean tasks
603 reviews: 98% positive
---
How I can help:
l have worked on the Taskrabbit platform for over three years and have done deep cleaning with great reviews. My minimum task should be two hours. Thank you for understanding.
No Deep Clean tasks
243 reviews: 90% positive
---
How I can help:
deep cleaning is very different from regular or spring cleaning because it reaches the deep grime and dirt in your home. deep cleaning is often reqire before a tenant moves in or out also known as an end tenancy clean
10 Deep Clean tasks
163 reviews: 94% positive
---
How I can help:
Deep cleanings are more intense cleanings than a maintenance cleaning. They take much more time, supplies and sometimes require more than one cleaner. If your home that has not been prof. cleaned, you're moving in/out Sch a Deep clean. I'm 😄 to help
No Deep Clean tasks
89 reviews: 100% positive
---
How I can help:
I would be happy to assist in making your home and spaces look magnificent!
Trending in Washington DC