Plumbing in Boston
Choose from 125 Taskers in Boston to unclog your plumbing problem.
59 Plumbing help tasks
643 reviews: 91% positive
---
How I can help:
Plumbing installs/fixes. From toilet seals to internal diagnostics , unplugging drains to garbage disposals install/fix. Fast results and knowledgeable. Also construction capable for larger projects. I own tile drills. Communication is key to success
38 Plumbing help tasks
607 reviews: 99% positive
---
How I can help:
Two folks who can fix your leaky sink or unclog a stubborn drain as well as caulk your bathtub :)
Elite Tasker
261 Plumbing help tasks
905 reviews: 99% positive
---
How I can help:
COVID-19 COMPLIANCE statement upon request and free same day cancellations. • PLEASE READ REVIEWS BEFORE HIRING A "CHEAPER" CONTRACTOR. You get what you pay for. • Licensed • Bonded • Insured • Diagnose / Repair / Upgrade / Replace - Disposals - Faucets ( Kitchen and bathroom ) - Water Filters / Reverse Osmosis Systems - Shower / Bath - Drains - Toilets Message me for preferred models of garbage disposals, valves, faucets and filters from Insinkerator, Brasscraft, Sharkbite, Waste King, Delta, Kohler, Moen, HansGrohe, Grohe, Symmons, Temptrol, iSpring, Apec, Watts. • Travel time, gas & tolls are not billed. Parking fees and materials used, are reimbursed at cost. Time spent shopping for specific supplies is billed. MA HIC Lic. 186427 • No roughing | No gas lines
44 Plumbing help tasks
353 reviews: 99% positive
---
How I can help:
I'm a teacher by day and a handyman on the side. Im available for jobs such as clearing most drains and replacing garbage disposals. I'm happy to help you get projects done. Please see my reviews
No Plumbing help tasks
12 reviews: 100% positive
---
How I can help:
I can do most jobs with ease
1 Plumbing help task
168 reviews: 100% positive
---
How I can help:
Replace faucets, dishwashers, garbage disposals, toilets, etc.
No Plumbing help tasks
No reviews yet
---
How I can help:
20 Plumbing help tasks
161 reviews: 98% positive
---
How I can help:
I can help you with many of your plumbing needs.
72 Plumbing help tasks
388 reviews: 99% positive
---
How I can help:
I can install new faucets, sinks, toilets, dishwashers with existing plumbing. Repair leaking pipes under sink and more.
1150+
Plumbing reviews in Boston
Charles is incredibly professional, efficient and worked through an entire list of small issues we were encountering in just one session. Exceptional work!
- Catherine C., November 23, 2020
Tom did great work replacing our kitchen faucet, and while he properly wore his mask when he came in, it was quickly lowered when he started working. He fixed it when I mentioned something, but a professional who makes house calls should know better.
See More
- Jeremy M., November 21, 2020
Five stars - came with a key part that I forgot to purchase. Fast, professional, detailed work. Also - wore a mask! Thanks Tom!
- Brian S., November 14, 2020
Tidy, covid-ready, responsive, knowledgeable, competent.
- Andrew H., November 14, 2020
Jean was extremely helpful! Approached the task with enthusiasm. He worked quickly and even explained how it works to me afterward. Thrilled with his work!
- Alexandra L., November 13, 2020
Quick and professional. Even ran out to Home Depot for me.
- Dani V., November 12, 2020
Ted is fantastic!! So responsible and knowledgeable! He fixed our toilet in no time and then assessed the state of our water filter, recommended a much better kind, sent a link to purchase it, returned when we got it, installed it perfectly, and even when he had to get a part that should have with the filter, he returned as soon as he had it and finished the job. A professional all around!
See More
- Joshua A., November 10, 2020
Wonderful help. Very quick and kind
- Gloria M., November 10, 2020
Excellent tasker! Will definitely hire him again!
- Emigdio N., November 09, 2020
Euclides was very helpful in assisting with plumbing issues that I faced in both bathrooms. He was efficient, courteous and made an additional trip over the weekend to further address an issue with our tub. His communication was flawless. He called in advance of my appointment to confirm the issues I was facing, as well as verify the parts that he would need and picked them up in advance. I would highly recommend and will be happy to use him in the future!
See More
- Nicole G., November 09, 2020
Highly recommended, very knowledgeable and professional. Fixed all appliances very quickly and thoroughly!!!
- Shantha P., November 07, 2020
Ted did a great job - fixed our fridge water dispenser and ice machine quickly and knew what he was talking about. Highly recommend!
- Emma C., November 06, 2020
Tom was very responsive, reliable and successful at getting our plumbing job done. Thanks again! 
- Meghan B., November 05, 2020
Highly intelligent technician and a gentleman 
- George M., November 05, 2020
Scott was excellent! Did a fantastic job, showed me how to troubleshoot the issue in the future, and is just a great guy.
- Charles S., November 04, 2020
Kirk was quick to jump in when I was in a pinch and diagnose the problem !
- Stephen K., November 01, 2020
Tom is very skillful and hardworking! I really appreciate what he did for me. Installing a dishwasher & closing an open wall from another project. Very effective and quick. Definitely hire again!
See More
- Syamak M., October 29, 2020
Punctual and got everything we wanted to done. Even a little extra! Will book again!
- Zach Z., October 28, 2020
I bought a bidet a while back and was having an awful time installing the thing on my own. Being in a rental and it being my only toilet I was worried about making things worse. I found this service and reached out to Tom for service on a Saturday morning. Tom arrived right on time and in less than an hour I have a running bidet. I really liked was that during the install he noticed that the water line was very old and tight (which was what gave me the trouble). Instead of trying to use that line, he went back to his truck and grabbed a new one saving me a trip to Home Depot. It was much appreciated since it will make it easy to remove the bidet on my own when I move out. After installation he even ran the toilet a few times to check the area for any leaks. I appreciated his easygoing demeanor. Turns out Tom grew up in the same area as me (even the same grade school) so it was great convo. This is my first time using a service like this and knowing what I know now I wish I had done this months ago. I highly recommend Tom to anyone needing some plumbing work done in the house.
See More
- Ed V., October 26, 2020
Excellent job as always, prompt, professional and efficient. Thanks!
- Matt B., October 23, 2020
Competent, knowledgeable, & efficient worker. Assessed the situation and helped get the ball rolling
- Didi M., October 22, 2020
Kris was very helpful and efficient with my garbage disposal repair, and was kind and courteous on top of it. Thank you!
- Miriam C., October 21, 2020
he did a great job and was very polite and professional. he also arrived early. Definitely would recommend and book him again in the future!
- Crystal C., October 20, 2020
Hired Kris to take care of a clogged sink in my unit. Kris was highly responsive and showed up on time. Snaked the unit plumbing and examined the disposal for blockage. Unfortunately, he traced the clog to the condo association line, which meant that it was beyond the scope of what I hired him to do. But at least now I know it's not my unit, which is valuable info.
See More
- Jake I., October 19, 2020
How it works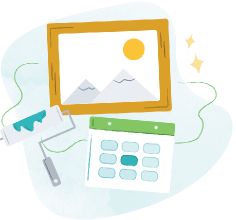 Tell us what you need done, when and where it works for you.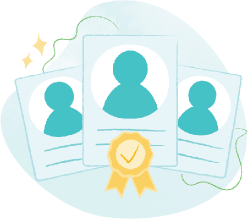 Browse trusted Taskers by skills, reviews, and price. Chat with them to confirm details.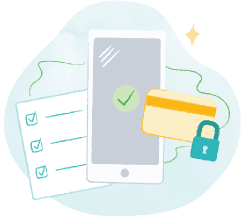 Your Tasker arrives and gets the job done. Pay securely and leave a review, all through TaskRabbit.
106 Plumbing help tasks
306 reviews: 98% positive
---
How I can help:
I have experience and can change faucets, pipes, valves, disposals, vanities, water heaters, shower heads, toilets, leaks and more.
5 Plumbing help tasks
80 reviews: 100% positive
---
How I can help:
Experience soldering copper pipe, installing faucets, toilets, garbage disposals, fixing leaks, unclogging drains.  Have worked with copper, PVC, CPVC.  Also have worked on swimming pools, hot tubs and ponds.
No Plumbing help tasks
35 reviews: 100% positive
---
How I can help:
plenty of experience in plumbing. clogged drains. faucet replacement. install or replace shut off valves. install a new spigot in a different area of house. leaky pipe. frozen pipes. I am not interested in gas or propane repairs
44 Plumbing help tasks
193 reviews: 94% positive
---
How I can help:
love what i do , alway want be one of pro, make sure safe come first and have task done right !
No Plumbing help tasks
5 reviews: 100% positive
---
How I can help:
I am available for replacing faucets, changing toilets, and clearing clogged drains and toilets.
3 Plumbing help tasks
131 reviews: 99% positive
---
How I can help:
I have basic plumbing skills. I can change a sink faucet, solder pipes, unclog a drain, I have a 25' drain snake. I can replace a garbage disposal.
No Plumbing help tasks
No reviews yet
---
How I can help:
leaky faucet ? Disposal not working ? Clogged toilet or drain ? Need a new toilet or vanity ? Anything you need done, I'm here for you !
No Plumbing help tasks
No reviews yet
---
How I can help:
I can do small tasks, cleaning catch basins, replacing toilet tank inners, replacing washers in faucets or replacing. Finding leaks, unclogging gutters. Ask me
ERP Donovan B.
$205.88/hr
66 Plumbing help tasks
172 reviews: 94% positive
---
How I can help:
Navy Vet to get it done. Book me so the leaks, toilets, sinks and garbage disposals are done in a timely manner. I am OSHA Certified as well as possessing my FMP Credential from Wentworth. I ALSO ACCEPT SAME DAY REQUEST. Emergency services also. I am Boston-Based, traveling to help you finish your project in a timely manner.
52 Plumbing help tasks
440 reviews: 96% positive
---
How I can help:
Accomplishments Construction:   * Fence, Deck, tile, flooring, plumbing, Carpenter, finisher   Supervision:  * 15 yrs Crew Supervisor for David sturd contruction General Maintenance / Handyman, electronic repair Experience:2000-2015 David Sturd con
Elite Tasker
61 Plumbing help tasks
344 reviews: 98% positive
---
How I can help:
[COVID-19 Update - I will be wearing PPE for your and my protection.] I am a licensed contractor. Will install faucets, snake drains, fix garbage disposal, fix leaks, unclog bathroom sink and tub, unclog toilet. If not sure, select me and ask. Thanks!
8 Plumbing help tasks
96 reviews: 100% positive
---
How I can help:
I only accept faucet, garbage disposal, and shower head installation requests.
2 Plumbing help tasks
136 reviews: 91% positive
---
How I can help:
Fixing leaks , install toilet , and etc
100 Plumbing help tasks
352 reviews: 99% positive
---
How I can help:
With your safety and mine being my number one priority. I'm your independent contractor/handyman. Call for Plumbing help, including emergency services. Visit: https://sites.google.com/site/handywilfred to view few of my past projects.
No Plumbing help tasks
4 reviews: 100% positive
---
How I can help:
I can clear out a disgusting mess and get the blockage out. If you need a snake I can rent one from home depot and we can tackle anything really. Worst case scenario we rent one of those snakes with the cameras on the end and we will find the blockage no matter how far out it goes. Into the street if your lucky. Then we can get the city to pay for it!