Mounting in Boston
454 level-headed Taskers in Boston will make sure every item is installed and mounted level.
Elite Tasker
544 Mounting tasks
2385 reviews: 99% positive
---
How I can help:
Mounting TV's, blinds, curtains, shelves, pictures and mirrors for 25 years. I have all tools, ladders and hardware needed for any surface of brick, drywall ,plaster and concrete. Also I don't charge clients common mounting supplies.
352 Mounting tasks
617 reviews: 91% positive
---
How I can help:
I work in an art gallery on the side, so have experience hanging paintings and artwork. I have experience using a stud-finder if required for heavier mountings. Measuring install points, symmetry of placement and efficiency are my goals ☺
49 Mounting tasks
161 reviews: 98% positive
---
How I can help:
Thank you for considering me for your project. I will arrive on time and have many years of experience in construction,painting and handyman projects. I strive to make my customers experience an enjoyable one and live for great reviews!
No Mounting tasks
1 review: 100% positive
---
How I can help:
From hanging oven range hoods that I've made, to putting up the paintings in my home, I've hung just about every type of thing. And none have fallen!
No Mounting tasks
No reviews yet
---
How I can help:
Recently mounted my own 60" television to my basement wall. Everything else is a peice  of cake. 
33 Mounting tasks
607 reviews: 99% positive
---
How I can help:
whether it's brick, concrete, or above a mantle we will hang your digital centerpiece! From standard HD TO 4k,myself and my partner will get your home entertainment installed safely and quickly .
98 Mounting tasks
941 reviews: 99% positive
---
How I can help:
(978) 302 9000 TWO SERVICE TECHS FOR TWO HOURS ARE ALL INCLUDED IN RATE! Standard pickup truck and complete set of tools and equipment! OSHA Certified. Can provide additional manpower, vehicles upon request. Experienced professional, efficient.
No Mounting tasks
No reviews yet
---
How I can help:
I have all the tools to perform the tasks and i have experience mounting all types of stuff around the house including curtains, paintings, lights and many more.
619 Mounting tasks
1499 reviews: 99% positive
---
How I can help:
I mount televisions, mirrors, pictures, and curtains, among other things. I am able to drill through concrete, brick, and metal, and I can bring a 12' folding ladder upon request. I also have a great sense of spatial awareness.
6650+
Mounting reviews in Boston
Thank you William C. I would highly recommend William. Not only did he have the knowledge and expertise to do the work needed. He kept asking if there was something else he could help me with. He went well beyond what was called for... that is where his expertise came in. I would hire him in a second. He was pleasant, polite and respectful. Thanks again William. Take care, stay safe.. George Reed Jr.
See More
- GEORGE R., October 22, 2020
Great attention to detail and furniture and mounting look great!
- Michael F., October 22, 2020
- Thutrang P., October 22, 2020
Great job getting all my window treatments done in record time.  Will definitely hire again.
- Jennifer W., October 22, 2020
William was excellent! He was very nice and did an awesome job mounting the TV on my wall.
- Jason S., October 22, 2020
Very professional, wore a mask the whole time, took less time than the Taskrabbit estimate. Really great job!
- Heila P., October 21, 2020
Martin did an absolutely perfect job mounting three separate pieces throughout my home -- a TV, a shelf with an unusually large and heavy metal plate right above it, and four perfectly distanced identical picture frames. I didn't have quite the right mounts and screws for each item needing mounting, but he knew exactly what to use and was quick to troubleshoot after I showed him how many disasters I'd made when I first tried to do the job myself. I won't make that mistake again. Martin was on time, checked in to make sure everything looked as expected and even hid all the TV cables behind the wall for a flawless result. I truly could not be happier with his work and I will certainly contact Martin again should I need to hang more items!
See More
- Kolby W., October 21, 2020
- Su C., October 21, 2020
Matt was awesome! He was friendly, great communication before the appointment, and very experienced. He brought his own tools and securely mounted a 70 pound mirror. Highly recommend!
See More
- Nick Z., October 21, 2020
- Stephan O., October 21, 2020
Martin's work was excellent. Plus, he was prompt, organized, extremely neat with his work and clean-up. I'll definitely ask for his tasking help again in future!
See More
- Victoria H., October 20, 2020
William did an awesome job!
- Carly B., October 20, 2020
Antonio was fantastic- prompt response, arrived a few mins early, quick, professional and friendly.
- Emma H., October 20, 2020
Steve was absolutely incredible. He messaged me within minutes of me requesting an appointment and helped me determine what I needed to complete my desired tasks. He even offered to order parts/mounting equipment for me and sent recommendations for parts. He arrived early with an incredible amount of supplies to perform the mounting activities. I asked him to mount a very heavy mirror and artwork, all of which he did perfectly, even using a laser to make sure things were aligned perfectly. I was worried about hurting the integrity of the walls, and he reassured me that he does all of his mounting with consideration for the construction. He was extremely kind and patient as I deliberated where I wanted things to go. I am a single girl and was nervous about having someone come into the apartment, but he was incredibly professional and lovely to talk to. I will definitely hire Steve again and cannot recommend him highly enough!
See More
- Julie K., October 20, 2020
He's the best handyman I'll call for whatever I need in my house and he have a lot of patience and does exactly what you ask for and very professional and on time f
See More
- Jalila A., October 20, 2020
Excellent job mounting our 65 inch TV!
- Syed N., October 20, 2020
Did a great, efficient job mounting my curtain rod! Very nice as well
- Annie Z., October 19, 2020
Steve's awesome. A true professional. I've used him for two TV mounting jobs. Did both incredibly well and quickly. Great problem solver. Thinks two steps ahead (had cable hiding kit for the wall, longer cables, etc.). Awesome guy to top it all off. Couldn't recommend him any more highly.
See More
- Tom H., October 19, 2020
Easy to work with, great communication. Helped us hang our pictures and a few things around our apartment. Offered a few helpful suggestions what would work.
- Rhoda U., October 19, 2020
- Roozbeh G., October 18, 2020
- Brad G., October 18, 2020
Steve went above and beyond to make sure my task was completed. He was professional, tidy and I'm beyond happy with his work.
- Paige A., October 18, 2020
Zenildo was timely, professional and kind. Did a great job with the tasks and had many back-up plans in place to handle unexpected challenges. Highly recommend. PS He loves doing assembly work too - hire him for both!
See More
- Tayler B., October 18, 2020
Always great to work with Lester
- Brian L., October 17, 2020
How it works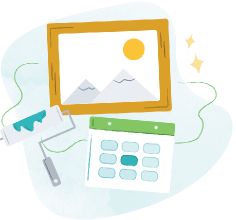 Tell us what you need done, when and where it works for you.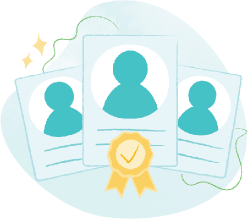 Browse trusted Taskers by skills, reviews, and price. Chat with them to confirm details.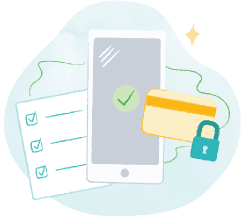 Your Tasker arrives and gets the job done. Pay securely and leave a review, all through TaskRabbit.
No Mounting tasks
3 reviews: 33% positive
---
How I can help:
I can mount anything. I have my tools
26 Mounting tasks
153 reviews: 99% positive
---
How I can help:
I have hung pictures, drapes, blinds and other sundry items on wall in my home and for clients. I "measure twice", or more, and "cut once." Always meticulous and use TLC on that which adorns your home or office.
Elite Tasker
204 Mounting tasks
895 reviews: 99% positive
---
How I can help:
COVID-19 COMPLIANCE statement upon request and free same day cancellations. • PLEASE READ REVIEWS BEFORE HIRING A "CHEAPER" CONTRACTOR. You get what you pay for. • Licensed • Bonded • Insured • - TV wall mounting / full motion / tilt / mounts / LEGAL cable in wall options. - Mirrors / Art / Shelves - Air conditioners - Curtains / Blinds - Brick wall / Concrete / Wood / Steel studs OK Mounts, bolts & special fasteners available. (48 hr. notice) • Travel time, gas & tolls are not billed. Parking fees and materials used, are reimbursed at cost. Time spent shopping for specific supplies is billed. MA HIC Lic. 186427
No Mounting tasks
9 reviews: 88% positive
---
How I can help:
Professional service guaranteed.
28 Mounting tasks
353 reviews: 99% positive
---
How I can help:
I'm a teacher by day and a handyman on the side. I have been a Tasker for 5 years. I have the tools and skills to mount TVs, shelving, heavy mirrors, etc, safely and precisely. Hire me for any mounting work you need done. 
2 Mounting tasks
27 reviews: 100% positive
---
How I can help:
I will make sure your TV or art are secure to the wall and exactly where you want it!
15 Mounting tasks
124 reviews: 99% positive
---
How I can help:
I have a decent amount of experience hanging and mounting various items and would be happy to help with yours.
1 Mounting task
12 reviews: 100% positive
---
How I can help:
19 Mounting tasks
284 reviews: 99% positive
---
How I can help:
I bring the proper tools and have an unblemished record. Protect your walls and your TV investment by hiring me to get this job done quickly.
118 Mounting tasks
634 reviews: 99% positive
---
How I can help:
Over 5yrs Professional Experience with mounting TV's,ART,Shelves,Curtains,Blinds,Floating Tv Consoles,Conceal wires,cabinets,AC's and more. I've all TOOLS. OSHA,CSL,HIC Licenses and Insured. Check out the reviews!
269 Mounting tasks
437 reviews: 99% positive
---
How I can help:
Full understanding of wall construction and what is needed to hold the weight of your desired items.
32 Mounting tasks
109 reviews: 99% positive
---
How I can help:
I'm a handyman; knowledgeable about the strength of materials and all the mounting options available. I bring all necessary tools, such as: electric drill, stud finder, tape measure, level, hammer, etc. I will expense for parking in DT Boston.
Elite Tasker
61 Mounting tasks
503 reviews: 100% positive
---
How I can help:
As an AV installer, I have years of experience installing and wiring TV's up to 90". If you are looking for a clean and polished look for your home, and someone who respects your space, let me help you experience your home theater in a new way.
18 Mounting tasks
167 reviews: 100% positive
---
How I can help:
Call me for all of your TV mounts, hanging  pictures, mirrors, shelves, or any other related needs. Got an awkward, hard to mount item? No problem. I can make custom mounts.
224 Mounting tasks
605 reviews: 99% positive
---
How I can help:
I am glad to help mount your TV, art work or any other item that needs to be safely and securely held to your wall. I recently mounted a dozen large industrial cabinets into drywall, some in excess of 100 pounds.