Deep Cleaning in Boston
Need someone to get in the nooks and crannies? 2261 Taskers in Boston can apply the elbow grease to make any space sparkle.
Book Now
3 Deep Clean tasks
314 reviews: 98% positive
---
How I can help:
I am specializing in disinfecting your home from the flu or peace of mind from the coronavirus !! This type of deep cleaning is for cleaning up after contrators finish thier work., when I am finish 95% of any dust or debris will be gone. Your home will be back to normal. I have over 300 positive reviews and have been with taskrabbit for over 6 years
See More
No Deep Clean tasks
3 reviews: 33% positive
---
How I can help:
enjoying completely cleaning a place from start to finish
No Deep Clean tasks
70 reviews: 97% positive
---
How I can help:
Your satisfaction is key and a huge motivator for me! My preferred cleaning supplies are non toxic brands like method and mrs Myers. I try to always communicate with the customer on their needs and finish within the agreed upon time. 3hr minimum pls.
See More
4 Deep Clean tasks
630 reviews: 99% positive
---
How I can help:
I will professionally clean and organize your space. My other skills include Carpentry/Construction,Handyman/Home repairs and more... Checkout my profile and reviews.
See More
46 Deep Clean tasks
431 reviews: 100% positive
---
How I can help:
I love having a clean and tidy home, and I would extend that joy to anyone who asks! Cleanliness is next to godliness, as they say. I have experience in restaurants, where food safety is king, I can bring any space up to food safe standards for you!
See More
6 Deep Clean tasks
185 reviews: 95% positive
---
How I can help:
when you grow up in a spanish household it is almost a requirement to specialize in some type of level of deep cleaning. so i've been exposed to deep cleansing since a kid and have grown to enjoy the process of getting things really clean.
See More
1 Deep Clean task
145 reviews: 98% positive
---
How I can help:
I have cleaned everything from offices to a house boat.
23 Deep Clean tasks
188 reviews: 93% positive
---
How I can help:
As a resident who has pets I can definitely relate to the importance of performing routine house cleaning! Nothing stands in my way when I'm armed with my vaccuum and a spray bottle of all-purpose cleaner!
See More
1 Deep Clean task
77 reviews: 100% positive
---
How I can help:
I have multiple years of experience Cleaing all types of homes! I'm a neat freak and read the book "The Magic of Tidying Up" before Marie Kondo was on Nexflix!
500+
Deep Cleaning reviews in Boston
Kyree is a lovely hard-working young man. He is very receptive to input and guidance and has a wonderful work ethic.
- LISA B., March 18, 2020
- Peter B., March 17, 2020
Excellent. She did a great job at getting my place looking good!
- Laura L., March 08, 2020
We continue to ask Kathryn back. She is superb..
- Judy F., March 04, 2020
Precious was on time and efficient! She did a great job cleaning my kitchen and bathroom and I would recommend her to anyone whose seeking cleaning services. Thank you for your hard work Precious!
See More
- Rehena R., February 29, 2020
Awesome guy. Did an amazing job. Patient and great to work with. 10/10
- ayana r., February 07, 2020
Liza is great! She is very patient and charming. I am just amazed by how my apartment has changed after she is done with the task.
- Dorothy F., February 01, 2020
Michele did a great job deep cleaning my apartment. It had years of dust build up. She cleaned everything we ask for and more!
- Meaghan H., January 24, 2020
We keep asking Kathryn back because she is so fantastic
- Judy F., January 23, 2020
John did a great job helping me purge the apartment, taking out trash, and moving furniture.
- Susan M., January 19, 2020
Honestly the best deep clean this apartment has ever had! I am loving Kathryn's attitude and energy. If you want the job done right...hire this Tasker!
- John H., January 11, 2020
Liza did a great job.  I recommend her.  
- Maria L., January 06, 2020
Kathryn was fast and very thorough - she cleaned places most people skip over. Our apartment sparkles after she left.
- Michael V., December 21, 2019
So pleased with Kathryn!  She was prompt, nice, professional and efficient.  She did a great job on my cleaning project. I will definitely book her again!
- Karen P., December 19, 2019
Michele was a such a pleasant tasker. She is friendly, on time and did a good job in 3 hours cleaning my 2 BR 2 floor apt
- Jad A., December 03, 2019
Elyse was a life saver! She helped me deep clean my basement after cast iron pipes were removed which left a black dusty film all over everything. She also helped me reorganize my storage room due to my not being able to lift anything heavy. I would definitely recommend her!
See More
- Diana H., December 01, 2019
- Liz R., November 25, 2019
Really good job in very little time! Thank you so much Kathryn!!
- Leonor L., October 30, 2019
We gave Jeph a really big task and he handled it really well. While there were a few spots which hadn't been dusted thoroughly, the whole apartment looks great. He and his task Rabbit partner also were just the nicest people!
See More
- Anne L., October 17, 2019
Shelma was such a pleasure to meet and I'm so grateful for the quality of work she put in when cleaning my home. I've got family coming to visit and had zero time to get the house squared away, and she came in on SUPER short notice and saved the day. My house looks so great, and she was thorough, efficient, and pleasant. I will definitely be reaching out to her again, so hopefully I can avoid last minute panic-hiring :)
See More
- Alexandra B., October 03, 2019
She did an amazing job! Really great! She was very thorough and even got into the hard to clean spots and clean this old dirty oven that was in the apartment I was moving into! Highly recommend!
See More
- brittany k., October 01, 2019
Ray was wonderful! So sweet and did a great job deep cleaning my apartment.
- Lucy P., September 27, 2019
When Ray showed up to my place, it is what I could describe as "damage" ... it was basically multiple months of buildup of garbage and a complete and utter mess. I looked at the task myself and I knew I couldn't do it with my own issues. But what looks like an insurrmountable task to one, Ray knocked it out of the park. She did exaclty everything I asked and quite frankly went above and beyond to start me back to organizational bliss. There were things I knew were lost in the piles of junk that she found and put aside. She will be used again in the future, but hopefully in a better state then what I had.
See More
- William M., September 22, 2019
John was punctual, hard-working, and a good communicator. I would hire him again anytime.
- Tito B., September 08, 2019
How it works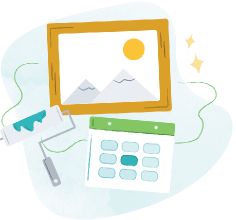 Tell us what you need done, when and where it works for you.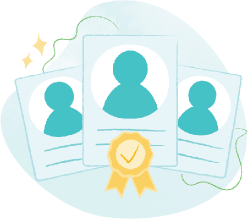 Browse trusted Taskers by skills, reviews, and price. Chat with them to confirm details.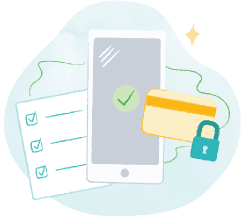 Your Tasker arrives and gets the job done. Pay securely and leave a review, all through TaskRabbit.
71 Deep Clean tasks
187 reviews: 99% positive
---
How I can help:
**As of April 2017, I now clean with toxin-free cleaning supplies!** As the owner of a multi-family home, it's required that I clean out and prepare the units in a presentable manner in between residents.
See More
11 Deep Clean tasks
153 reviews: 96% positive
---
How I can help:
If you are looking for someone, patient, diligent, and friendly you need not look no further. I have professional experience working as a Patient Care Assistant. One of my myriad of responsibilities was deep cleaning the homes of my disabled clients.
See More
140 Deep Clean tasks
185 reviews: 96% positive
---
How I can help:
Please understand that it may take extra time to remove the numerous layers of dirt. Cleaning after a college party takes extra time as well.
3 Deep Clean tasks
74 reviews: 94% positive
---
How I can help:
I have worked in the post construction cleaning and have done a few deep cleaning jobs as a tasker.
1 Deep Clean task
28 reviews: 100% positive
---
How I can help:
Deep cleaning is one of my specialist
No Deep Clean tasks
4 reviews: 100% positive
---
How I can help:
I have been cleaning for many years, for professionally run Airbnb's as well as individual clients homes.
No Deep Clean tasks
29 reviews: 89% positive
---
How I can help:
 I run a fantastic cleaning service! I offer 24/7 service! No hidden fees only the flat hourly rate! If you need any help or have questions for me 617-935-5648
4 Deep Clean tasks
420 reviews: 93% positive
---
How I can help:
Deep cleaning on residential and commercial property, condos and apartments.
19 Deep Clean tasks
117 reviews: 96% positive
---
How I can help:
BATHROOM: tile, shower door, and door/frame for fingerprints. KITCHEN: inside oven, refrigerator, cabinets Windows wipe, need a vacuum for extensive carpet No inside range hood and carpet cleaning. Please feel free to hire me.
See More
No Deep Clean tasks
123 reviews: 93% positive
---
How I can help:
I have over ten years of experience in this field
13 Deep Clean tasks
90 reviews: 98% positive
---
How I can help:
I find it satisfying to get the grime and dirt off of everything to make it seem brand new! I am quick yet thorough. 2 hr minimum.
7 Deep Clean tasks
50 reviews: 90% positive
---
How I can help:
Please leave a detailed message regarding your expectations! *Deep Cleaning consists of detailing the kitchen, living room and bathroom areas. Cleaning (inside of) the oven and refrigerator. Washing down cabinets, baseboards, doors and door frames, and window sills. Dusting of light fixtures and/ or fan blades and blinds. Vacuum avail. upon request. 
See More
No Deep Clean tasks
4 reviews: 100% positive
---
How I can help:
I share your concerns about the Coronavirus. However, I realize many people are urgently in need of certain essential or vital assistance right now. Therefore, rather than suspend my services, I have decided to continue offering certain tasks as a service to the community. — Additionally, I realize that some people have tasks that, while not necessarily 'vital', must be done ASAP. I do not take the important precautions to prevent the chance of spread lightly. In addition to protecting myself, it is my utmost priority to protect you. I have a number of steps I am taking to ensure we both stay healthy. Please contact me for details. I'm here for you if you need me! ***** Although I am new to Task Rabbit, I have over 25 years of experience. Talk to me personally and I will explain why I am the right man for the job.
See More
2 Deep Clean tasks
171 reviews: 94% positive
---
How I can help:
Military cleaning when you need it. Vetted and ready. I am Boston-Based, traveling to help you finish your project in a timely manner.
8 Deep Clean tasks
85 reviews: 95% positive
---
How I can help:
With my experience and energy, I leave each task making sure the client is satisfied!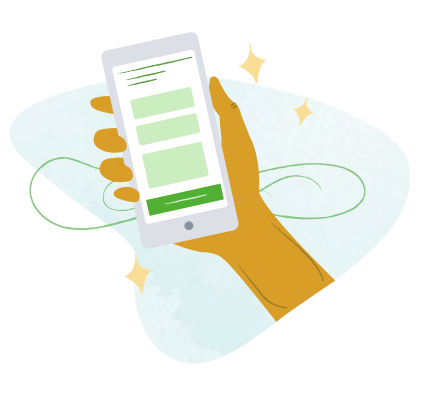 Easily book and manage tasks in our app