Deep Cleaning in Austin
Need someone to get in the nooks and crannies? 108 Taskers in Austin can apply the elbow grease to make any space sparkle.
1 Deep Clean task
73 reviews: 100% positive
---
How I can help:
Move in/move out, deep clean, hazardous cleanup, and rentals. Includes cabinets, frig, stove, microwave, baseboards & light fixtures 
11 Deep Clean tasks
133 reviews: 99% positive
---
How I can help:
I have great experience in doing make ready on homes. Ran own business for 5 years
11 Deep Clean tasks
135 reviews: 100% positive
---
How I can help:
Look no further for a deep Midwestern scrub! I've been cleaning professionally since 2012, with lots of experience in homes and offices. I'm happy to bring supplies or use the supplies that you prefer in your space!
No Deep Clean tasks
2 reviews: 100% positive
---
How I can help:
I have brushes, electric pressure washer, mop, vacuum, and long extension ladder to do all the dirty work.
Elite Tasker
105 Deep Clean tasks
508 reviews: 98% positive
---
How I can help:
I pay attention to the small details and that separates me from most cleaners. I've been involved in the short term rental industry for 5+ years. I take pride in my cleaning. I use green/non toxic cleaning solutions. I will bring cleaning supplies.
6 Deep Clean tasks
48 reviews: 100% positive
---
How I can help:
Whether you clean daily, weekly, monthly or never, every space needs a deep clean once in a while. I'll scrub the cracks and crevices that you never thought could get dirty and leave you with a space that is like new!
7 Deep Clean tasks
129 reviews: 100% positive
---
How I can help:
I don't just spot clean, I deep clean. I get the stuff most people brush over. I'm also willing to do those weird projects like remove black mold, pull EVERYTHING from cupboards and spot clean/organize, etc.
17 Deep Clean tasks
88 reviews: 97% positive
---
How I can help:
My mother taught me that regular cleaning Was deep cleaning. I bring brushes, special tools, and an eye for detail to get any space clean enough to show new clients to or just back in pristine condition!
No Deep Clean tasks
70 reviews: 100% positive
---
How I can help:
Hi there! No job is too big or too small to get a detailed and thorough clean. If you have something exceptionally dirty, I'd love to help renew, restore and give it a new life to the best of my ability.
250+
Deep Cleaning reviews in Austin
Savannah was on time and did an amazing job cleaning our home. I would highly recommend and plan to book again.
- Ally H., October 16, 2020
Lakesha did an awesome job deep cleaning our apartment for our lease close out. She knew her stuff- Lakesha brought all her own supplies and provided accurate estimates of how long the job would take. She followed our building's move out instructions to a tee and went beyond the expectations listed. If you want to feel confident in your lease close out- I'd hire someone like Lakesha!
See More
- Eric R., October 14, 2020
I highly recommend working with Savannah! She did a fantastic job, is extremely professional, and a great communicator. I look forward to working with her again soon!
See More
- Jesse S., October 03, 2020
She did a fantastic job. I was delighted that she only works with customers who wear a mask when indoors with her - what a relief. But even more delighted with the great job she did on a few clean. Definitely going to rebook her. Very good communication before hand too. My house looks so.  Good. 
See More
- Valerie D., October 02, 2020
Soumaine is a polite, friendly and efficient Tasker - I appreciated all the work they put into our Cleaning task! Would hire again! 
- Kendra S., September 23, 2020
Great to work with! Recommend
- Dalton K., September 18, 2020
Lakesha did an amazing job! I couldn't have asked for a better result for my cleaning task. I highly recommend her services if you want the job done correctly and thoroughly. Thank you so much Lakesha!
See More
- Paige B., September 08, 2020
I cannot stress enough how good Lakesha is at her work. I have been struggling with chronic illness and personal loss. I was completely overwhelmed and needed help. She came in with no judgement, ready to help untangle the obvious distress and lack of focus in my home. She completely turned it around and gave me some normalcy and beauty that I hadn't seen in weeks. I've booked her for other categories and 1000% can confirm you're going to enjoy the results of your task.
See More
- LeAnne R., September 03, 2020
Cecilia is very detail oriented! We will leave your place shining!
- Karen M., August 06, 2020
Juanita was fantastic! Super nice to talk to and reliable. I had to run errands while Juanita deep cleaned my apartment, I wasn't able, she kindly offered to wait for me to return to check her work, I wasn't able to make it back in time when I returned every inch of the apartment was IMMACULATE!! I would 100% recommend.
See More
- robert o., July 31, 2020
Fast and efficient worker. We got through carpets, kitchen, and bathrooms all in one day! 
- Anh T., July 28, 2020
Quick, professional and easy to work with!
- Rebecca B., May 18, 2020
Brian did a great job, he arrived on time, didn't waste any time in getting the work done & was very organized and diligent. Would hire again!
- Anu D., May 16, 2020
Josh was excellent. He took a last minute job and did exceptional work. He was very detail oriented and left no stone unturned in a big deep cleaning job. I'd highly recommend him! 
See More
- Darren G., May 16, 2020
Always a pleasure! Efficient and thorough!
- Deborah M., April 22, 2020
Nick was great! He shows up with his own pressure washer and just gets it done. 
- Jake L., April 16, 2020
Josh did a great job. He's a hard worker. I'll hire Josh again and again. He's friendly. He did a very thorough job.
- Ibiba D., March 07, 2020
I've used Nick several times now, and will keep using him. He takes pride in his work, and it shows. Highly recommend.
- Scott S., February 25, 2020
This was my first experience with Task Rabbit and thanks to Soumaine, I will be a loyal customer!  He was incredible and left my apartment looking spotless! The earliest the task rabbit app could accommodate me was at 5:30pm but once I confirmed with Alli he arrived at my apartment at 3:50pm, given my distress. My apartment was fumigated on the morning I landed back in Austin and thanks to Soumaine I was able to sleep in the comfort of my clean home that same night.  As soon as Soumaine arrived he began deep cleaning every nook & cranny. A kind soul who speaks English, French and Arabic! I will forever be grateful for Soumaine's impeccable work ethic. Do you need a deep cleaning or a simple cleaning? Look no further and hire Soumaine! If I ever need this service I can only trust Soumaine to go above and beyond. 10 out of 5 stars. 
See More
- Brenda M., January 26, 2020
Jeff is so good it's ridiculous. He does tasks as if they're his own; he's super thoughtful & incredibly efficient. So far we've had him organize, deep clean, and help pack for a significant commercial move. The dude has skills.
See More
- Stevie D., January 22, 2020
Craig was great, showed up with required tools and worked efficiently. He helped me with yard maintenance as well as picking up furniture. So helpful and nice!
- Alicia G., January 05, 2020
- Katherine K., December 06, 2019
So efficient and detail-oriented. Will DEFINITELY book again!
- Kelli S., October 22, 2019
Richard is always so fantastic and consistent. He gets the job done and is such a friendly presence throughout. Will book again!
- Kelli S., September 30, 2019
How it works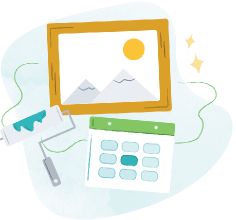 Tell us what you need done, when and where it works for you.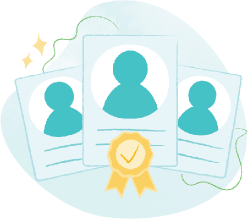 Browse trusted Taskers by skills, reviews, and price. Chat with them to confirm details.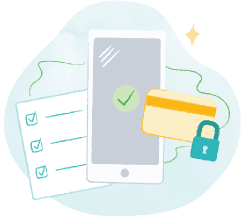 Your Tasker arrives and gets the job done. Pay securely and leave a review, all through TaskRabbit.
2 Deep Clean tasks
96 reviews: 100% positive
---
How I can help:
Deep clean. Be refreshing. If you need your place deeply cleaned, let me know what needs to be done. I'll pay attention to detail and ensure that you come walking in and it feels new again.
2 Deep Clean tasks
7 reviews: 100% positive
---
How I can help:
As someone who has flipped homes and owned rental properties in the past, I know all about thoroughly cleaning and sanitizing your dwelling. I take presentation very seriously. No matter the task, I will always give you 110%.
1 Deep Clean task
60 reviews: 98% positive
---
How I can help:
Expect cleaning of reachable surfaces such as baseboards, trim work, blinds, exterior cabinets/drawers, light fixtures, wiping doors and removing items to dust underneath. Window cleaning is not included but can quote.
12 Deep Clean tasks
629 reviews: 99% positive
---
How I can help:
Do you need the deck, fence, garage floor, driveway or patio Pressure washed? I provide the labor and the machine; you supply the water. Staining or sealing of surfaces is available as well. I'm Your Tasker! nick.taskrabbit@gmail.com
No Deep Clean tasks
No reviews yet
---
How I can help:
Army vet who has cleaned his way around the globe!
5 Deep Clean tasks
60 reviews: 100% positive
---
How I can help:
I love the feeling when I deep clean something and bring it back to a brand new condition! Let me help you get things detailed. I have an OCD type problem when it comes to deep cleaning so I make sure the condition looks great!!
10 Deep Clean tasks
31 reviews: 96% positive
---
How I can help:
reliable and detail oriented.
No Deep Clean tasks
163 reviews: 95% positive
---
How I can help:
Doing the work no one wants to do, for those extra dirty jobs...
2 Deep Clean tasks
18 reviews: 100% positive
---
How I can help:
I am extremely detail oriented.
No Deep Clean tasks
20 reviews: 95% positive
---
How I can help:
I own and have experience with a homeowner level carpet cleaning machine and commercial pressure washer. I can clean exterior surfaces such as wooden decks, concrete and brick. Grill cleaning too! Sorry, I am unable to lift heavy furniture.
2 Deep Clean tasks
6 reviews: 83% positive
---
How I can help:
Moving in or out correctly is so important, much less spring cleaning so Let me take care of your deep cleaning needs it to ensure everything is done to the level needed. 
No Deep Clean tasks
17 reviews: 100% positive
---
How I can help:
I have deep cleaned two different apartments in the past, restoring them to prestine, move-in condition. I have ready access to all deep cleaning supplies except a carpet shark which will require rental for specific jobs.
No Deep Clean tasks
No reviews yet
---
How I can help:
Not only do I LOVE cleaning and organizing I also love deep cleaning. If you have a vacation home to prep I know exactly what travers are looking for! I work in the vacation home industry and see this every day
13 Deep Clean tasks
77 reviews: 98% positive
---
How I can help:
I have an eye for detail and a love for clean things. Please allow me to show you how much I will care for your space and provide professional service.
No Deep Clean tasks
3 reviews: 100% positive
---
How I can help:
I have such appreciation for my mother. As a child, she taught me how to notice the little things, PROPERLY clean a house, and use that elbow grease! My husband calls me a neat freak and I'm proud of it!