Delivery Service in Sacramento
Need something delivered door to door? Vetted and insured taskers in Sacramento will safely transport anything from couches to documents to take-out.
Book Now
No Delivery tasks
No reviews yet
---
How I can help:
I'm highly organized, so I'll be sure to provide precise and timely delivery. I'm a non-smoker, I have no pets, and I do not use scented products, so your items will be neat and clean upon delivery.
See More
No Delivery tasks
89 reviews: 98% positive
---
How I can help:
I provide assistance with errands, shopping, etc. All pertinent health and safety standards will be followed to limit exposure. Items will be delivered to porch in order to main social distancing guidelines. 2 hour minimum applies.
See More
66 Delivery tasks
419 reviews: 99% positive
---
How I can help:
I can make deliveries for you large or small. I have a full size pickup truck to haul large items for you,
4 Delivery tasks
57 reviews: 100% positive
---
How I can help:
I have a full size truck with moving blankets  and tie downs. Will be on time every time. 
24 Delivery tasks
190 reviews: 98% positive
---
How I can help:
• Experienced and trusted Tasker. • 99% Client rating. • Hard-working and professional. • Bachelor's degree from Cal-State University Sacramento. USE THIS CODE FOR $10 off MY BOOKING: TSKZBH4
See More
No Delivery tasks
No reviews yet
---
How I can help:
Able to listen to direction and reliably on time.
No Delivery tasks
No reviews yet
---
How I can help:
I am prompt, polite and trustworthy.
83 Delivery tasks
188 reviews: 97% positive
---
How I can help:
I drove for uber, lyft and hop skip drive. I am pretty good at knowing where I am going and arriving on time. If the delivery is more than 20 miles out, I charge a 2 hour minimum.
See More
260 Delivery tasks
582 reviews: 98% positive
---
How I can help:
I work as a delivery driver. I will communicate with you to make sure what exactly need to be done. I have delivery bags and a cart if needed. I have a 4 door sedan plenty of room to transport/pick up, take to Goodwill, Salvation Army donations
See More
50+
Delivery Service reviews in Sacramento
Jane did a great job with my delivery task, great communication and speedy delivery. Highly recommended!
- Josh K., March 26, 2020
Brock was extremely professional and efficient. Will definitely use him again.
- John B., March 23, 2020
I had to cancel because I scheduled on the wrong date but there was quick communication
- GaNeane L., March 09, 2020
- David H., February 28, 2020
Thomas was great. Communicative friendly helpful funny. highly recommended! 
- Rachel N., February 16, 2020
John wasn't able to complete my task due to glitch on IKEA website. But his communication was top notch
- Anna S., February 14, 2020
Thomas did an excellent job! He communicated well with me and was able to pick up material and get it delivered as I needed it. he kept in contact with me throughout the process from pick-up to delivery. GREAT JOB!
See More
- Jeff R., February 13, 2020
Great communication, on time and friendly.  Did exactly what I needed.  Would definitely hire her again.  
- Kim S., February 09, 2020
Stacy did great delivering a birthday cake for us. The recipient was very happy! She had excellent communication. Thank you!
- Ellen M., February 01, 2020
Irene went above and beyond in helping me surprise my boyfriend with the perfect Birthday cake! While driving in from LA to visit his family, I needed her to pick up the cake and deliver it to his parents house.. She sent me a pic of the cake and I was a bit underwhelmed, so she stayed at the bakery and worked with me through text and lots of pics to make sure that my boyfriend had the perfect cake!!!! She's the best!! Highly recommended! 5 Stars!!
See More
- Christina W., January 31, 2020
Stacy was friendly and very responsive. I would definitely hire Stacy again. She was a life saver!
- Tiffany G., January 26, 2020
Brooke was super responsive on short notice and kept me posted on progress along the way... would definitely recommend her!
- Amanda B., January 16, 2020
This is your guy for quick and painless delivery. Very adept and professional. I can't recommend him enough.
- Daniel H., December 03, 2019
Rachel performed the task I needed perfectly, efficiently, and with consideration.  I needed Thanksgiving food delivered to my mom-in-law after a food delivery service messed up my order.  And as a first time TaskRabbit user, she kept me informed every step of the way and allayed any of my concerns.  Thank you, Rachel!
See More
- Lee G., November 30, 2019
Brock was timely, professional and friendly. We look forward to hiring him again.
- Perdita B., November 28, 2019
Thorough haul for junk to the dump
- Jennifer D., November 27, 2019
Great communication ahead of scheduled task.  Let me know when he was on his way.  Handled the work quickly and efficiently.  Would highly recommend.  
- Kim S., November 25, 2019
Highly recommend! Courteous and professional. Very easy to work with. I would hire Irene again in a heartbeat!
- Tanney A., October 30, 2019
She was prompt and informative, super communicative throughout the pickup and delivery process. I highly recommend her and would absolutely hire her again!!
- Nikole W., October 08, 2019
Excellent! I needed help at the last second and he was there!
- Terry M., September 05, 2019
Long story short JOSH GOT MY TASK DONE WITHOUT A HITCH! HIGHLY RECOMMEND!!! This was my first time using Task Rabbit. I was desperate to purchase 4 large floor lamps that were discontinued nationwide and no longer available anywhere in the country except 13 for in-store-purchase-only in Sacramento, CA. Meaning I would need to physically walk-in in to the store, take them off the shelf, and pay for them at a cash register to have them. Since I live outside of Washington, DC, that was not an option. I had heard about TR a while back and very skeptically decided why not give it a try? I honestly did not think TR would actually work and that I would end up with these lamps in my home. I even told Josh "I'll be shocked if this actually works." Admittedly, I didn't always know what I was doing while trying to us TR to guide Josh in seeing this task to completion. In the beginning I did not realize you needed to download the TR app to communicate with your Tasker. I was messaging while logged in into the site through the browser and Josh was not receiving any of those messages. After my first lesson, Josh knew exactly what I needed from him. Josh was quite patient and understanding with me and communicated well to make sure we were on the same page. Lesson #2: Taskers can buy things for you via the app! I was trying to see if he'd let me PayPal him the cost of the lamps plus shipping but TR had that all taken care of! I was impressed! He was competent, an effective communicator, very patient, and one of those people who knows how to get the job done! He bought the correct lamps, drove them to the shipper, stood in line for over an hour to get them shipped, checked in with me to make sure I was ok with the shipping estimate, sent me pics of my receipts when he was done, and ultimately got me my lamps in just a few days! Although he chose not to talk on the phone directly and preferred texting which was a little challenging because it would have been simpler to just explain certain things to him vs write long texts. Looking back, that was probably the smartest route so that there would be a written record of everything in case there were any issues later on. Thanks again Josh!!! I am so appreciative!
See More
- Chan A., August 29, 2019
- Christopher G., August 17, 2019
Fast pickup and good communication!
- Ivana T., August 15, 2019
- Martha P., July 31, 2019
How it works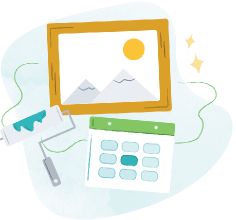 Tell us what you need done, when and where it works for you.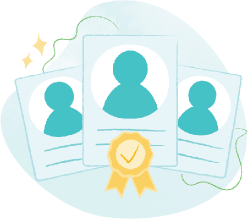 Browse trusted Taskers by skills, reviews, and price. Chat with them to confirm details.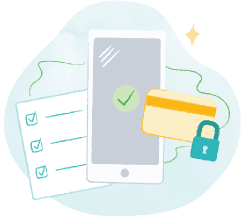 Your Tasker arrives and gets the job done. Pay securely and leave a review, all through TaskRabbit.
No Delivery tasks
1 review: 100% positive
---
How I can help:
I have a car and am always prompt and efficient.
No Delivery tasks
No reviews yet
---
How I can help:
Have very good experience with the delivery job.
35 Delivery tasks
137 reviews: 100% positive
---
How I can help:
I am responsible and trustworthy. I'm a very safe driver (hundreds of thousands of miles of cross country driving experience w/ van and trailer). I'm prompt and strive to live by the adage that on-time is late and early is on-time.
See More
1 Delivery task
4 reviews: 100% positive
---
How I can help:
I currently have another job running food to people. So I'm used to driving around town.
51 Delivery tasks
73 reviews: 100% positive
---
How I can help:
My most popular task category! I am from Brooklyn originally, so I am familiar with many neighborhoods and driving in the city is not an issue for me. Relatively flexible with timing depending on other tasks of the day. I have a car as well.
See More
No Delivery tasks
76 reviews: 98% positive
---
How I can help:
hi im nick full time handyman. have a diesel truck don't mind using it! let me know !
1 Delivery task
15 reviews: 100% positive
---
How I can help:
I am reliable and respectful of other peoples property, especially when delivering or carrying.
No Delivery tasks
2 reviews: 100% positive
---
How I can help:
I pride myself with the ability to deliver things on time. I make sure to communicate with the client of my ETA if there is traffic or I'm running behind. I deliver food for Cavair too and have received good feedback on my punctuality.
See More
No Delivery tasks
1 review: 100% positive
---
How I can help:
I have been delivering food to people for the past two years now, using another app. Having great customer service, I always ask there's any additional things my client needs
See More
No Delivery tasks
4 reviews: 75% positive
---
How I can help:
Ive done delivery for Uber eats and postmates. I've had pretty great experience with it so I'm confident in delivering your items safely and securely.
No Delivery tasks
No reviews yet
---
How I can help:
I have experience delivering goods to meet deadlines and take pride in my work. I am young professional and understand the responsibility of getting what you need to you, on time.
See More
No Delivery tasks
43 reviews: 100% positive
---
How I can help:
I can help with any type of delivery as long as it fits in a sedan. I do not have a truck. If you need anything urgent such as day of, you can contact me and see my availability on a case by case basis.
See More
1 Delivery task
2 reviews: 100% positive
---
How I can help:
I am a reliable and trustworthy person who completes his tasks in time, taking full responsibility. I am willing to do grocery shopping for you and deliver the stuffs right at your doorstep, whether it rains or shines.
See More
2 Delivery tasks
19 reviews: 100% positive
---
How I can help:
I have a reliable vehicle and several years experience as a delivery driver.
No Delivery tasks
95 reviews: 95% positive
---
How I can help:
I have driven for Amazon for two years I have delivered boxes in my own print shop for 27 years and now I also drive for Uber
Easily book and manage tasks in our app