Mounting in Portland
279 level-headed Taskers in Portland will make sure every item is installed and mounted level.
3 Mounting tasks
3 reviews: 100% positive
---
How I can help:
As a cabinetmaker, I have had to mount art, shelves, TVs, and the like as part of the job.
No Mounting tasks
46 reviews: 100% positive
---
How I can help:
I've mounted paintings, art, curtains and other various things for people
No Mounting tasks
14 reviews: 92% positive
---
How I can help:
I've also installed Flat Screen TV's. I do have a drill and proper tools some of the to mount a tv. I do not install new outlets, though I can fish wiring inside of a wall though.
37 Mounting tasks
163 reviews: 100% positive
---
How I can help:
I can help you mount TVs, heavy artwork, or whatever else you need. I have experience solving a variety of mounting issues.
119 Mounting tasks
569 reviews: 99% positive
---
How I can help:
General contractor expense in home improvement. Able to mount art or heavy TV and cabinets with safety and precision.
No Mounting tasks
No reviews yet
---
How I can help:
I have been in property management since 2005. I have the skills and tools to find studs in walls to properly mount large, heavy items on walls. I am also a profesaional artists and assist you in your decor.
Elite Tasker
199 Mounting tasks
348 reviews: 99% positive
---
How I can help:
I HAVE BEEN WEARING N95 MASK AND GLOVES IN PUBLIC FOR OVER TWO WEEKS FOR THE SAFETY OF ALL! My approach to mounting is to exceed simple weight ratings, also taking into account handling (of TVS), the toll of time, earthquakes, etc.
21 Mounting tasks
84 reviews: 98% positive
---
How I can help:
Whether you need an antique mirror secured to old plaster, or some floating shelves mounted to phantom studs, or some obscure art hung from your ceiling, I'd love to help you realize your vision in your space.
1 Mounting task
2 reviews: 100% positive
---
How I can help:
I'm very detailed in whatever I do, when hanging pictures or blinds I make sure they are centered and level by using a tape measure and a level. I have installed numerous mini-blinds, mounted TV wall mounts, I can hang or mount anything you require.
2600+
Mounting reviews in Portland
Really fast and good work!
- Christina K., May 31, 2020
Ray was really great and hung up a fair amount of artwork for me as well as assembled an iron bed.  He was super professional with his work and in regards to Covid and did a fantastic job.  He's very knowledgable with hanging artwork and is able to think on the fly and get projects done in a timely manner.  Thanks Ray 
See More
- Raul B., May 31, 2020
- Daniel W., May 30, 2020
Very good! Did my patio lights at the same time! Everything was perfect!
- Nathan M., May 30, 2020
He was awesome! Fun guy that's very respectful and hard working
- Emily F., May 29, 2020
Nathan, a well deserved elite tasker is not only someone who does a superb job, he is in tune with what needs to be done and aptly does it well. Nathan takes the extra step of making sure all is completed top notch. Nathan has a natural ease and one pointed focus along with his many talented skills.
See More
- Jacqueline M., May 28, 2020
Always efficient, precise, and polite. Very understanding and accommodating. Thank you!
- Talia A., May 28, 2020
Andrew was amazing! Mounted two flat screen TVs for us in no time. Both are on swivel bases and work perfectly. Thanks dude!
- David Z., May 27, 2020
Very quick and efficient, not to mention friendly and professional. He hung my curtain rods very nicely and did a small extra job with no notice.
- Matthew C., May 27, 2020
Emin was absolutely fantastic! He was so detail oriented and helpful! Emin mounted my TV on the wall, perfectly hiding and baby proofing all of the cords. He also gave expert advice on which mount to use. I had the wrong kind, so he offered to come back later in the day to do the task at my convenience. He also was so careful about Coronavirus, wearing a mask at all times and spraying everything he touched with disinfectant at the end. He does not inflate hours or charges at all. Everything looks incredible! I can't thank him enough for his help!!
See More
- Penny D., May 26, 2020
Nick was super friendly and professional, even went out of his way to go to the store to get the right materials needed to mount my TV! I'm so happy with the results. Thank you so much again!
See More
- Kimberly G., May 26, 2020
Best person to do your tv, wiring all that and above, quick work and professional... I would most definitely hire him again, he gave me a couple of ideas
- Mohamed T., May 25, 2020
Was the job done? Yes. Just as I had asked. I had a curtain rod installed and curtains put on the rod on a high window. Tasker was notified in advance that a ladder was needed. Arrived 15 min late- didn't bring in his ladder. Spent 20 min inspecting the window and rod... has to leave the apartment and get his ladder. Secured building so I have to follow him out, to let him in. Spends more time inspecting. Starts task. Stops constantly to reconfigure ladder, move it around.. really REALLY dragged out the entire process as long as possible. Had to go put money in the parking meter (had to follow him out again). Had to unscrew and flip the rods... Had to wiggle ladder around. Had to wipe walls from ladder marks.. Had to take two trips back outside to load up after it was done. It was painfully slow to charge me 2 hrs. To hang ONE rod. Easily a 45min task. Pleasant man. Rod looks straight.. just definitely felt over charged.
See More
- Kristina s., May 25, 2020
Emin was great. I had a large framed picture and two wall sconces to be hung in my bedroom. He was very thorough and considerate of my design preferences and then detailed and precise on measurements. Very kind and efficient as well!
See More
- lucy m., May 23, 2020
So great! Super friendly, on time, and a quick worker!
- Khaden J., May 23, 2020
Tim was very communicative and got the job done properly. Definitely recommend him!
- Samantha M., May 22, 2020
So helpful, professional, and kind! We're so happy to have hired Bryce. We will be hiring him for upcoming projects for sure!
- Ione G., May 21, 2020
Lonnie was flexible and available short notice and installed our curtain rods perfectly. He was awesome, thank you! I will be calling on him again!
- Mary M., May 18, 2020
Cyd did a fantastic job mounting our new Frame TV and pot rack to our concrete walls. He was very professional, experienced and easy to work with. Highly recommended!
See More
- Jennifer B., May 18, 2020
Mike was AWESOME! a true professional. He was available the same day, and was able to be here within an hour of booking. He helped us hang a large piece of art in an apartment with steel studs and it looks fantastic. Would recommend and would definitely book again!
See More
- Katie S., May 18, 2020
John was on time and very friendly! I had a closet job that I was beyond frustrated with and John made it look easy! He also hung shelving in my kitchen and helped to trouble shoot a manufacturer issue with the shelf. It was stress free to hire John and I highly recommend him to anyone!
See More
- Jolynn S., May 16, 2020
Armando was on time, very accommodating, very resourceful, time efficient, and got the job done for me! I'm very happy!! 
- Karen G., May 14, 2020
Lonnie was extraordinarily helpful and knowledgeable re: my TV mounting project. He's friendly, fast, and efficient. I'd recommend his expertise to anyone needing assistance—without hesitation!
See More
- Daniel B., May 13, 2020
How it works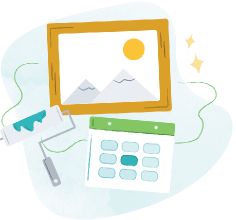 Tell us what you need done, when and where it works for you.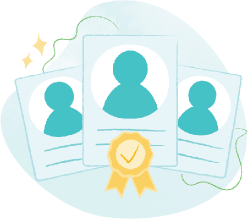 Browse trusted Taskers by skills, reviews, and price. Chat with them to confirm details.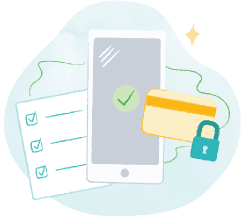 Your Tasker arrives and gets the job done. Pay securely and leave a review, all through TaskRabbit.
No Mounting tasks
No reviews yet
---
How I can help:
I've wall mounted my TV (in my previous home) as well as mounted frames, guitar wall hangers, gun racks, etc.
8 Mounting tasks
23 reviews: 100% positive
---
How I can help:
I have experience hanging art in galleries and art installations, as well as creating spaces that are visually pleasing and energetically fit the space properly. This includes experience in hanging home appliances and televisions.
17 Mounting tasks
220 reviews: 98% positive
---
How I can help:
I am a licensed, bonded and insured General Contractor CCB# 229980. My experience includes working with museums and real estate agents. Let me know how I can best help you with my top of the line skills, tools and experience. I have a 2 hour minimum.
1 Mounting task
21 reviews: 100% positive
---
How I can help:
Hi, I'm happy to mount your flatscreen TV, art, mirror, and other wall hangings. I've mounted Flatscreen TV's in both older lathe & plaster homes, and newer constructions, and am aware the various challenges each face. I'm able to run cables through the wall in most cases, if you choose to go the extra step and purchase a recessed cables outlet, for the cleanest looking result possible.
8 Mounting tasks
86 reviews: 100% positive
---
How I can help:
I have a lot of experience mounting not only TVs but artwork as well. I can work with many wall types and have the know-how to hang even the heaviest of items.
2 Mounting tasks
21 reviews: 100% positive
---
How I can help:
Me and my Bosch professional stud-finder can hang just about anything. I know both drywall and tile. I have many professional tools and know how to use them. I am careful, thorough, and don't rush. I never skimp.
73 Mounting tasks
190 reviews: 99% positive
---
How I can help:
I own several levels and come with my own stud finder, drills, anchors and tools.  No wall has been able to best me yet.
15 Mounting tasks
185 reviews: 99% positive
---
How I can help:
I'll measure and re-meaure when mounting your art or television. Your items will be secure and beautiful complements to your room.
103 Mounting tasks
267 reviews: 99% positive
---
How I can help:
A skill that I'm really proud about. I am a stickler for leveling and making sure things are aligned perfectly. Standing some distance from a picture, painting, shelving or TV reveals the slightest center and level issues.
53 Mounting tasks
245 reviews: 99% positive
---
How I can help:
Experienced Handyman for the past 30+ yrs. Have your things mounted, Professionally, No Concrete, No Asbestos, Wouldn't you want someone tasking for you with peace of mind,knowing your valuable tv, pictures or mirrors are secure? Flexible Scheduling! (Need someone available 24/7 ?, I'm available 24/7 for all my repeat clients only) I also install security camera systems, alarm systems, plus very knowledgeable with TV and audio systems.  
Elite Tasker
115 Mounting tasks
368 reviews: 100% positive
---
How I can help:
I am a big fan of creating space, and hanging & mounting are perfect examples of that. I have all of the required  tools necessary to complete most jobs. I mount artwork, TV's, shelves etc.      -2 hour minimum job's please.
50 Mounting tasks
125 reviews: 100% positive
---
How I can help:
I have been a working artist for 10 years and have taken part in group and solo exhibitions.  As well as being a professional artist I am also a homeowner.  I've hung large and small works of art on a range of different surfaces as well as Televisions and clothing racks.  I am experienced in hanging on drywall and lath and plaster walls for all of you with old homes.
1 Mounting task
6 reviews: 100% positive
---
How I can help:
I can mount TV's with perfection.
35 Mounting tasks
250 reviews: 94% positive
---
How I can help:
I have mounted over 250 TVs. I can mount anything from shelves, pictures, mirrors, paintings, awnings, etc. Drywall, brick, concrete, I will get it up where you need it.
71 Mounting tasks
357 reviews: 99% positive
---
How I can help:
Detail oriented, hard working, and self-motivating, I'll help in any way I can. I have the tools required to mount most things in concrete, lathe & plaster, and drywall. I have basic hardware for mounting. ***Pictures Required***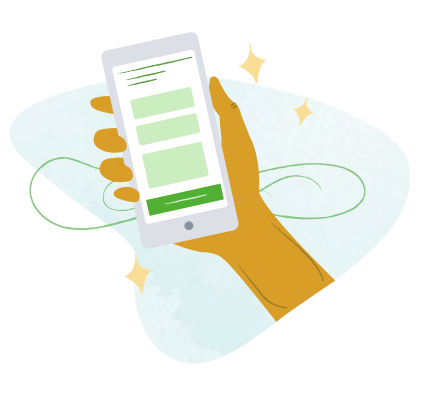 Easily book and manage tasks in our app