Plumbing in Philadelphia
Choose from 870 Taskers in Philadelphia to unclog your plumbing problem.
Book Now
8 Plumbing help tasks
63 reviews: 98% positive
---
How I can help:
I'm your guy for sink, faucet, toilet, vanity, garbage disposal, dish washer installation. Pair this with my electrical experience and I can set up your whole kitchen! Also experience with vanity installation (including caulking and paint touch ups.)
See More
No Plumbing help tasks
No reviews yet
---
How I can help:
I have previously worked as maintenance technician. I would love to help out! I can complete just about any and all plumbing repairs and installation needed.
No Plumbing help tasks
No reviews yet
---
How I can help:
I have many years experience in installing kitchen and bathroom faucets, replacing shower heads and repairing faulty toilets.
No Plumbing help tasks
No reviews yet
---
How I can help:
Drip drip drip!!! Let me help! I can do most light plumbing jobs.
3 Plumbing help tasks
11 reviews: 100% positive
---
How I can help:
I maintain two buildings in Manhattan and one in Green Point so lots of experience with building maintenance. Well equipped to handle most small plumbing jobs and emergencies  such as leaking sinks and drains to dripping or broken faucets etc. 
See More
No Plumbing help tasks
No reviews yet
---
How I can help:
I'm an hvac technician. I have experience with light plumbing
No Plumbing help tasks
1 review: 100% positive
---
How I can help:
Professional and reliable workmanship 
21 Plumbing help tasks
67 reviews: 92% positive
---
How I can help:
It is a basic necessity of life to have properly running water. I have been doing plumbing repairs and replacement for over a decade. Including faucet rebuilds, shower valve rebuilds, toilet repairs, gas services and much more.
See More
Elite Tasker
141 Plumbing help tasks
562 reviews: 99% positive
---
How I can help:
30 years,experience as plumbing contractor, I can repair or replace faucets, garbage disposals, hot water heaters, water closets, etc. handicap rails installed
300+
Plumbing reviews in Philadelphia
Robert was extremely polite, reliable and VERY knowledgeable about all the plumbing tasks I had. A pleasure to work with!!! He was able to complete all my tasks in a timely fashion, and was extremely careful & detail oriented when working through everything. He installed new sinks and a toilet, as well as snaked a few drains and replaced a pipe that had been leaking. Would definitely recommend Robert for any plumbing needs and will look to rehire when I have new plumbing tasks!
See More
- Nicole L., March 30, 2020
Keith was extremely polite, professional and punctual! His work was good and I felt comfortable the entire time
- Isaac A., March 29, 2020
the best handyman. Honest and very informed.
- Cynthia M., March 29, 2020
Solid job. Reliable. Prompt.
- Timothy A., March 28, 2020
Brian was fantastic!! Five gold stars! I would hire him again in a heartbeat ... thank you, Brian!
- Kate B., March 25, 2020
Installed my bidet attachment perfectly! Thanks!
- Danica R., March 23, 2020
Onikel was awesome! He was right on time to do the job and completed the job without any issues. He is a very nice guy and did a superb job! will definitely be hiring him again in the future
See More
- Dae Hwan K., March 19, 2020
Excellent work. Timothy clearly explained the issue to me (why my garbage disposal wasn't working), made the necessary, immediate fixes and recommended a long term solution. I'm going to work with him again, no question, on future projects.
See More
- Evan Z., March 18, 2020
Very professional and knowledgeable. Explained what he was doing so that I could understand
- Doreen B., March 17, 2020
Onikel was really great!! He was so reliable and removed old & installed our new sump pump w/ no issues!! We are very happy with results.
- Brittany H., March 11, 2020
Brian was great. He was well prepared, pleasant, and prompt.
- Mariah J., March 08, 2020
Tania and partner we're fantastic!  Very friendly and super efficient!!  Highly recommended!! 
- Tracy M., March 05, 2020
Tremendous!!!! Above & Beyond!!!!! Excellent in every way! & A Flyers Fan to bloot!
- Domenic M., March 05, 2020
Very knowledgeable and communicative.
- Heather M., March 05, 2020
Timothy is awesome ! He's very very knowledgeable , I could tell in the way he spoke about the problem , with such detail . Timothy replaced a garbage disposal and knew exactly what the problem was ! He even tried to see if the old one was salvageable before he replaced it ! He's a very friendly and respectful young man and I am so happy I found him !! I will definitely use Timothy for my future tasks !!! Wait ! I almost forgot how patient he was listening to me complain about a botched project totally unrelated to the task at hand , he even gave me some valuable tips ! Thanks Timothy !! My first time using TaskRabbit! What a wonderful experience!! Helen Lewis
See More
- Helen L., March 02, 2020
Very friendly and provides quick and effective work. This is the second time Warren has made repairs in my bathroom and I definitely plan to use his services in the future.
See More
- Katie S., February 26, 2020
This was our first time using TaskRabbit and we could not be more happy with the experience. Dan was very responsive and answered questions prior to installing our dishwasher. He arrived on time with everything needed. Dan is knowledgeable regarding plumbing and explained things along the way as well as answered questions about future tasks. His work was thorough and it was clear that he takes pride in his work and is a true professional. We will be contacting Dan for future projects and would recommend his services without hesitation.
See More
- Jennifer G., February 25, 2020
Great job.  Efficient and professional.  He installed a kitchen faucet.
- Seth M., February 21, 2020
Quick and efficient.  Very nice to work with.  Ran a water line to the new fridge for ice maker.
- Kerin M., February 20, 2020
He arrived as scheduled. Fixed an improperly installed toilet & installed a faucet in less than 3 hrs
- jeff L., February 14, 2020
Tim is thorough, thoughtful, and knowledgeable, plus all the other basic things you want out of a tasker like being punctual and confirming appointments. Will definitely use again.
See More
- Katie G., February 10, 2020
Did an awesome job replacing four old toilets in our home. Went to Lowe's to pick up the new ones for us and took care of disposal of the old toilets. Very proficient and friendly... I'd recommend Bill to any of my friends in the Bucks Co or Philly area 
See More
- Alex P., February 08, 2020
- Jan H., February 05, 2020
Nice job Warren. Came on time and did tricky job very well and was a pleasant fellow to boot
- Navid A., February 03, 2020
How it works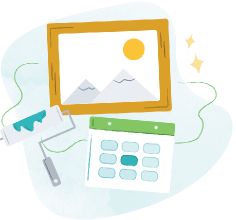 Tell us what you need done, when and where it works for you.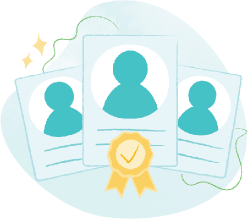 Browse trusted Taskers by skills, reviews, and price. Chat with them to confirm details.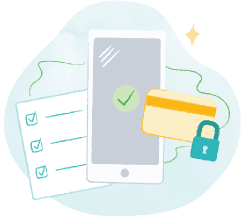 Your Tasker arrives and gets the job done. Pay securely and leave a review, all through TaskRabbit.
No Plumbing help tasks
No reviews yet
---
How I can help:
This is my main area of expertise but I AM NOT A LICENSED PLUMBER. I can do small fixes on sinks and drains. Unclogging drains and fixing/replacing broken pipes is within my range but I'm not capable of bigger more in-depth projects.
See More
6 Plumbing help tasks
114 reviews: 97% positive
---
How I can help:
I cant do it all but I can do most inside the home or office plumming.
1 Plumbing help task
14 reviews: 64% positive
---
How I can help:
My uncle is a contractor and has a renovation company 
No Plumbing help tasks
2 reviews: 100% positive
---
How I can help:
I've been doing small jobs for over 25yrs. I'm reliable and fair. I can do pretty much everything around the house such as repair/replace bath/kit sinks,garbage disposal,faucets, dishwasher,underground sprinklers,leaking valves,outside water spigot,hot water heater
See More
49 Plumbing help tasks
257 reviews: 97% positive
---
How I can help:
Over 450 Tasks completed. I'm a full time PROFESSIONAL HANDYMAN. I completely remodeled my Center City Home as well BY MYSELF. I'm more than capable of tackling a wide variety of tasks. 2 hour minimum if you're outside the city.
See More
2 Plumbing help tasks
29 reviews: 93% positive
---
How I can help:
"If it's leaking, call now" is my motto. Whether you want to replace a fixture or have a stopped up toilet I have the skills and experience to trouble shoot problems and make repairs as needed.
See More
No Plumbing help tasks
No reviews yet
---
How I can help:
Plumbing is all about connections, whether it be new fixtures or the repairing of old fixtures, the job you want done is the one that has me never returning!
No Plumbing help tasks
2 reviews: 50% positive
---
How I can help:
Need a toilet installed, faucets swapped out, a leaky valve replaced, or maybe showerhead, or water efficiency help. I'm your gal! Plus lots more, just ask!
No Plumbing help tasks
5 reviews: 80% positive
---
How I can help:
Plumbing is one of my many specialities. I am a master at what i do.
No Plumbing help tasks
No reviews yet
---
How I can help:
I have performed a fairly significant amount of DIY work in bathrooms and kitchens installing/repairing sinks, new/leaky faucets, copper/PVC pipes and lines, installed toilets and repaired flanges/collars, refrigerator lines, replaced/sweated and moved/re-routed PVC/copper pipes. No gas work. I am not a licensed plumber and know my limits very well. If I can't do it, I won't pretend and wing it on your dime. 
See More
1 Plumbing help task
72 reviews: 98% positive
---
How I can help:
Available 24/7 if emergency, text me (215) 850-5597
1 Plumbing help task
8 reviews: 100% positive
---
How I can help:
I learned plumbing through the Philadelphia pipe fitter apprenticeship.
9 Plumbing help tasks
157 reviews: 100% positive
---
How I can help:
Hard working  Reliable  Fixing toilets changing facets removing toilets minor plumbing repairs, vanities
No Plumbing help tasks
No reviews yet
---
How I can help:
I've done some plumbing at my own home growing up and the home I own now!
No Plumbing help tasks
251 reviews: 98% positive
---
How I can help:
Responsible for maintaining 30+ properties.. I have experience handling these emergency situations.. lets fix it before it goes too bad!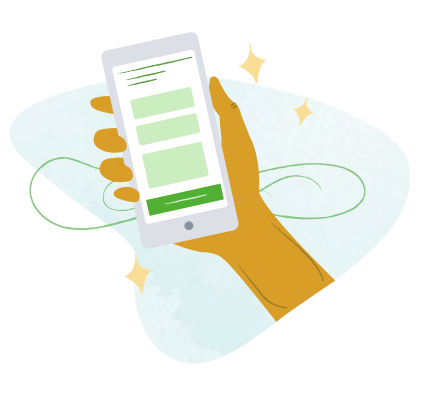 Easily book and manage tasks in our app