TV Mounting in New Haven
130 Taskers in New Haven will properly mount your TV on the wall and leave you happily clicking the remote.
No Mounting tasks
No reviews yet
---
How I can help:
As a former art handler and preparator I have mounted tens if not literally hundreds of TVs, monitors, speakers and projectors of different sorts. I can make a hole to screw something in and I can patch it up too.
No Mounting tasks
No reviews yet
---
How I can help:
I have all the tools ready to hang many items such as stud finders, screw guns, impact wrench for tv mounting, levels and many other tools. 
1 Mounting task
8 reviews: 87% positive
---
How I can help:
Mount away! Looking forward to helping you put everything you can on the walls level and swiftly. 
1 Mounting task
2 reviews: 100% positive
---
How I can help:
Have experience hanging pictures and TVs. I have installed cable tv for a few years 
Elite Tasker
51 Mounting tasks
562 reviews: 99% positive
---
How I can help:
Have hung multiple TV pictures and other items You have a heavy item? No problem!
Elite Tasker
147 Mounting tasks
1035 reviews: 99% positive
---
How I can help:
(1,600 tasks completed maintaining a 100% rating) At the moment I'm only able to mount into drywall and plaster. A TV mount will take at least 45 minutes. I won't need a stud to mount your TV.
No Mounting tasks
No reviews yet
---
How I can help:
Picture frames, curtain rods, cabinets, and shelves: secure, level, plumb, and square.
Elite Tasker
744 Mounting tasks
689 reviews: 99% positive
---
How I can help:
Covid-19 prepared. ACs with bracket, Window treatment, TVs, Shelves & more.  PRO-GRADE TOOLS: 95N mask, laser level & measurer, jigsaw, circular saw, rotary hammer drill, masonry drill bits & 3 step ladder. Can drill into CONCRETE & BRICK.
5 Mounting tasks
68 reviews: 100% positive
---
How I can help:
I am skilled at mounting and always secure every item before I finish. I do want to warn you that not all walls are perfect for mounting TVs, in addition, you must have the proper brackets for certain walls. I've done this task a number of times, and am very confident in my skills! My availability for Tasks can be can be altered depending on the time and location of the Task. Pick a day near your day, Chat with me about possible dates, and we'll see if we can work something out! Please no reimbursement tasks, I do not have the funds for that at this time, sorry! Thank you for checking me out!
400+
TV Mounting reviews in New Haven
Ruben did a great job! I highly recommend him.
- David B., June 02, 2020
Initially tried to get someone from the Handy app. However they cancelled twice. Decided to try Task Rabbit. Saw that Geovanni had excellent reviews and hired him for the job. And he did not disappoint. Traveled all the way from NYC to my house in CT. And was punctual. He did an amazing job setting up my wall mounted tv as well as the surround system. As well as a couple other odds and ends. Plan on hiring again for a interior paint job.
See More
- Henry M., June 02, 2020
Quint did an amazing job fixing my mounted tv. He was very friendly and I will definitely be using him again in the future!
- Mariah R., May 29, 2020
David did an amazing job mounting my tv! 
- Mariah R., May 27, 2020
Chris is awesome! Precise, on time, polite and timely! We will for sure be using him for any other mounting tasks! 
- Christina V., May 21, 2020
Mounted a mirror - It looks great. Prompt, knowledgeable, quick. Thanks again.
- Tiffney J., May 18, 2020
Wonderful job. Helped pick out my mounts as well. Patient with me as I made decisions. Very flexible and easy to work with.
- Brandon M., May 16, 2020
Great work. 10/10 would use again
- James R., May 16, 2020
Very friendly, polite, and quick!
- Lindsey E., May 15, 2020
Excellent to work with! Helped us get rid of a tv mount that was impossible to remove and a ridiculously heavy TV. Would recommend!
- Vadim G., May 08, 2020
Jamie was great. He completed three projects for me and a professional and speedy manner. I would definitely hire him again for future projects.
- Amanda L., May 03, 2020
Matt was on time, was very courteous and professional and got the job down quickly. Would recommend!
- Luke M., April 20, 2020
Jereme was great to work with! I'll definitely be working with him again.
- Bryan D., April 16, 2020
Chris came on time, was super efficient, and I am very pleased with the results!
- Kate Y., April 11, 2020
Fred was extremely nice! He was very professional; using gloves and a mask. So smart and did a FANTASTIC job. He put several paintings and mirrors on walls for me and it was exactly what i had hoped for and more. Will definitely be requesting Fred next time I need anything. Highly recommend!
See More
- Dani E., April 09, 2020
Fred was unbelievable! He came in a mask and gloves and was super conscious of social distancing. He did a fantastic and timely job of hanging my tv, sound system, and mirror. I'd be happy to have him back anytime.
See More
- Maggie L., April 08, 2020
Prompt, courteous and double checked measurements and levels before and after mounting a dozen frames and a mirror across four rooms and both floors of our house. Would recommend to anyone. 
See More
- Benjamin A., March 31, 2020
Chris did a great job hanging a vanity medicine cabinet. He arrives on time and is professional.
- Carrie S., March 30, 2020
Chris was professional, skilled, and quickly installed my leaner mirror. I would recommend him for any mounting project. I am very pleased!
- Lisa C., March 16, 2020
David was polite and efficient. He did a great job installing window shades and coat racks at our office. We would definitely hire him again!
- Kaitlin C., March 04, 2020
Dylan was fantastic! He was punctual, nice and thoughtful. He's super capable, and I don't think there's a project too big or small for him to tackle.
- Emilio R., March 04, 2020
Has a nice demeanor and knowledgeable of any tasks given to him. Recommend. And thanks for his extra effort. 
- Frannia C., March 02, 2020
Giovanni was very kind and helpful for a difficult task - would definitely recommend!
- Erin M., March 02, 2020
Dylan did a fantastic job mounting a tv in our bedroom. He was incredibly skilled and meticulously removed our old tv and reinstalled the existing bracket to accommodate a larger tv. He even ran to the hardware store for us to pick up some required parts. We couldn't have been more pleased and highly recommend Dylan.
See More
- Ted T., March 01, 2020
How it works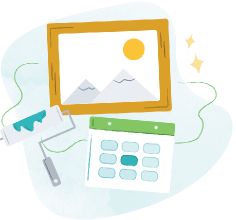 Tell us what you need done, when and where it works for you.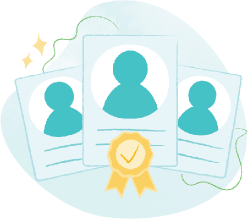 Browse trusted Taskers by skills, reviews, and price. Chat with them to confirm details.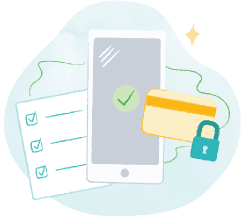 Your Tasker arrives and gets the job done. Pay securely and leave a review, all through TaskRabbit.
Elite Tasker
221 Mounting tasks
986 reviews: 99% positive
---
How I can help:
REST ASSURED! I AM TAKING ALL STEPS TO AVOID CORONAVIRUS INCLUDING USING HAND SANITIZER, MASKS AND GLOVES! member NYC District Council of Carpenters I will mount it properly safely securely-TV!! Mounting-Articulating mounts, Air conditioners, ARTWORK HUNG PERFECTLY, Heavy Mirrors, medicine cabinets, kitchen cabinets, SHELVES, Curtain Rods you name it! Member NYC District Council of Carpenters local 157 ,I'll find your studs or drill onto your masonry wall level and straight, everything is put up perfectly level using my high powered laser, I have every tool and ladder, for any job .get it done right the first time. I always show up and always on time
No Mounting tasks
21 reviews: 100% positive
---
How I can help:
Whether it's a new smart tv, mirror, painting, picture or shelf I will provide mounting that will last and you can be confident in.
Elite Tasker
31 Mounting tasks
76 reviews: 97% positive
---
How I can help:
I have hung a lot of stuff and haven't had any problems, they usually call me again to do another one. I have hung a lot of tvs from my house to my aunts house to friends houses. The last job I did was mounting 5 televisions in 5 different rooms.
No Mounting tasks
No reviews yet
---
How I can help:
I have helped mount multiple televisions and artwork around my home.
254 Mounting tasks
633 reviews: 97% positive
---
How I can help:
All tasks carry a 2 hr min. From TVs to art, I can do it all. FULLY LICENSED. I carry a 1Mil/2Mil insurance policy. HIC:0657173
5 Mounting tasks
602 reviews: 100% positive
---
How I can help:
I am a furniture maker by trade and have the knowledge, skills and tools to complete almost any mounting job.
Elite Tasker
214 Mounting tasks
494 reviews: 98% positive
---
How I can help:
Professional handyman designer 15+ experience. Bringing laser accurate craftmanship, an assorment of supplies, a truck load of tools, an eye for space/art and user interaction. Allow me to bring your project blueprints into reality.
150 Mounting tasks
165 reviews: 93% positive
---
How I can help:
I have Stud Finder & Tools.🛠! I'm fast and I get the job done correctly! 1st TV📺 2.hr minimum, Additional TV's📺 1.5hour charge ea. A/C🌬❄, light fixtures, Shelves, Curtains, Pictures 🖼, Etc. 2-hour charge for Jobs that take 1-hour or less!
26 Mounting tasks
120 reviews: 92% positive
---
How I can help:
Hi im an experience tasker with more than 5 years as a general handyman. I m an expert mounting tv, shelves,curtains Etc. I also do plumbing, light replacing, door installing, drywall fixing,painting.
8 Mounting tasks
18 reviews: 88% positive
---
How I can help:
Mounting TVs, paintings, and art onto walls is one of my favorite things. I have experience by mounting friends and families TVs, art, etc. On the wall. Perfection is the key when comes to mounting things on the wall and I can be big help.
19 Mounting tasks
42 reviews: 95% positive
---
How I can help:
Have the ability to mount any TV which include fixed, tilting, & full motion mounts. I am able to run wires through walls, using cord cover kits, & mounting above fireplaces. I have everything get the job done. 2 HOUR MIN!
Elite Tasker
345 Mounting tasks
214 reviews: 97% positive
---
How I can help:
Offering professional mounting service. Weather it's your new flat screen TV, wire management, shelving, shades and draperies, mirrors, artwork or a simple coat rack. Would be my pleasure to take on the task!!!
No Mounting tasks
No reviews yet
---
How I can help:
Handyman & Designer with 20+ years experience. I have my own tools and basic hardware along with keen ability for spacial arrangement and creative problem solving.
12 Mounting tasks
834 reviews: 98% positive
---
How I can help:
12 Mounting tasks
191 reviews: 86% positive
---
How I can help:
Very skilled in Mounting TVs, Furniture, heavy items, pictures to any wall.