Office Moving in New Haven
Browse 192 Taskers in New Haven to help pack, transport, and organize everything for your office move.
No Help Moving tasks
No reviews yet
---
How I can help:
I am a current graduate student and former furniture repair-man and restorer as well as an art handler. I know how to pack and move everything from dressers to paintings safely and professionally. I work fast, but most importantly, I work carefully.
No Help Moving tasks
No reviews yet
---
How I can help:
My pick up truck and I are ready to help you move a few things. 
Elite Tasker
53 Help Moving tasks
215 reviews: 99% positive
---
How I can help:
Do not settle for less! I am an elite tasker with the strength and endurance to complete your heavy lifting tasks! I work hard, take pride in my work, and aim to leave each and every one of my clients satisfied!
No Help Moving tasks
1 review: 100% positive
---
How I can help:
I have a reliable truck, easy to get a hold of and moving equipment
4 Help Moving tasks
8 reviews: 87% positive
---
How I can help:
I'm super organized and caring for all your packing or unpacking needs. Leave me in a room to pack away or point out everything I'm great with directions and wanting to help make moving easy for you! 
2 Help Moving tasks
2 reviews: 100% positive
---
How I can help:
I've moved plenty of people and loaded and unloaded trucks as well. I can also bring a friend or two if needed
Elite Tasker
67 Help Moving tasks
562 reviews: 99% positive
---
How I can help:
Helping Moving boxes and heavy furniture into and out of homes, Carrying boxes and furniture up and down stairs,
Elite Tasker
25 Help Moving tasks
868 reviews: 99% positive
---
How I can help:
Experienced and reliable. I wear a mask, rubber gloves and carry a bottle of alcohol spray.
No Help Moving tasks
No reviews yet
---
How I can help:
Highly athletic weightlifter; very organized; multiple times experienced mover. Happy to help; very time efficient.
500+
Office Moving reviews in New Haven
Fred was kind, professional and did a fantastic job. I would certainly hire him again and recommend him for any job, large or small
- Justin C., May 26, 2020
Vincent came sooner than I scheduled, like I asked for in my last minute, desperate plea for help moving a heavy delivery. He carried several very heavy/bulky boxes up two flights of stairs and finished the job in no time. He was punctual, super respectful and pleasant. I would hire him again in heart beat!!
See More
- Liz L., May 26, 2020
Argie was fantastic. Easy, smooth, flexible, helpful, clear. Look, the guy killed it (in the GOOD way). I'd hire him to protect my kids (I don't have any - just painting the picture). Grateful for his help and his work. Thanks, Argie!!
See More
- Jason B., May 24, 2020
This is my 4th time booking Argie. Such amazing service, such a great &trust worthy person. Always goes above and beyond. Would not use anyone else but him. 10/10!
See More
- Nayera N., May 23, 2020
- Vishal D., May 20, 2020
Vincent was great--easy to communicate with, on time, and very capable: he hauled 60lb boxes down two flights of stairs with no problems. I would highly recommend him.
See More
- Adela D., May 19, 2020
Excellent service. Fred was punctual, clean, easy to communicate with and helped me move unload a 22ft moving truck with no hassle. I would definitely recommend him for future services.
See More
- Shan P., May 06, 2020
Roman is problem solver. He gets the job done, whatever it is.
- Denise N., May 05, 2020
Very professional and offered very helpful suggestions for moving efficiency. On time and very hard working. 
- Catherine H., May 03, 2020
Matt did a fantastic job finishing putting up an outdoor basketball system and adjusting the height for me. He is an efficient worker, a pleasant person, and a great problem solver. I would be happy to hire him again.
See More
- Tara B., April 29, 2020
Outstanding TaskRabbiter! Will definitely hire again. Dylan is professional, punctual, kind, efficient, has a positive attitude, and all the positive and happy adjectives to describe him and his hardworking work ethic. Thank you!
See More
- Maria K., March 21, 2020
Andy is awesome! Would definitely recommend and rehire him for any future tasks!
- Gary G., March 20, 2020
Polite, dependable, and a great help in my moving task. Thanks Ashley!
- Sue Y., March 17, 2020
Jereme was a huge help! I needed a queen mattress moved from my apartment to my parent's house and while we had to reschedule- it was super easy to reschedule for the next day. He kept me up to date and was so nice. He brought his own truck and helper and they got the job done super quick! If I ever need anything moved again, I'll definitely hit Jereme up again!
See More
- Jennifer S., March 15, 2020
He's phenomenal - hardworking, resourceful and incredibly strong.  A great help!  
- Lawrence J., March 05, 2020
I had a great experience working with Matt! He was efficient and professional, and made my move super easy!
- Yara A., March 01, 2020
Sean was terrific - on time (well, even early), helpful, friendly and capable. I'll ask him again.
- Kristi S., February 29, 2020
Excellent - experience shows !
- Timothy B., February 28, 2020
These guys were great- super professional, easy to communicate with and work with.
- Marissa M., February 23, 2020
Great experience! Chris was prompt and professional. We had been putting off moving a heavy piece of equipment into our basement. We should have called Chris weeks ago. He made it look easy. Would definitely hire again.
See More
- Brianne B., February 23, 2020
Quick, efficient and kind! I just moved into a new place and I needed help with picking up and moving furniture. I really recommend hiring Joseph!
- Nicola A., February 19, 2020
Matt was a pleasure to work with!  He helped move a couch and table from one residence from another.  Everything went smoothly and I would recommend him to anyone looking for help!
See More
- Elisabeth H., February 18, 2020
Michael was very friendly, fast and efficient in helping me move a mattress and bed frame.  He also assembled the bed at the destination.  I'm very happy and would gladly book again!
See More
- Kathleen S., February 16, 2020
Christopher was very professional, arrived on time and had moving supplies with him. Would be happy to recommend and work with again!
- Luke M., February 15, 2020
How it works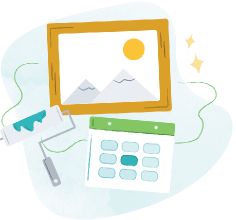 Tell us what you need done, when and where it works for you.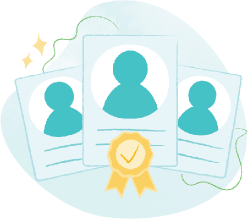 Browse trusted Taskers by skills, reviews, and price. Chat with them to confirm details.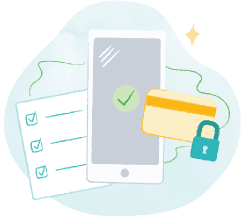 Your Tasker arrives and gets the job done. Pay securely and leave a review, all through TaskRabbit.
Elite Tasker
419 Help Moving tasks
1031 reviews: 99% positive
---
How I can help:
(1,600 tasks completed maintaining a 100% rating) Strong, reliable and punctual. I have a two hour minimum. Featured as tri-state's top tasker https://www.instagram.com/p/B0YzfHFlPwQ/?igshid=qq7wfcd24olb
22 Help Moving tasks
80 reviews: 100% positive
---
How I can help:
IF THE JOB NEEDS A VAN ITS 100 PER HOUR MORE!! Moving can be some hard work for one. The more hands the better, heck this may even be fun! Ill pack boxes and help load the van. Lets get to it, make Task Rabbit a part of the plan! Includes 2nd tasker.
No Help Moving tasks
No reviews yet
---
How I can help:
Being 1 bother of 7 sisters who move a lot and i was always the helper, I can definitely help you! Don't worry this move will be a breeze!
541 Help Moving tasks
466 reviews: 98% positive
---
How I can help:
Reviews say it all! ✅ MUST USE MY VAN (+$60/hr.)🚐 15+ years of moving exp. I'm strong as an ox, a Tetris master & will prove it 💪 Flat fees - $20 each flight of stairs👌Same day: $25 Disposal: Varies 🎩 Bronx/SI: $50, Outside NYC: round trip✌️
No Help Moving tasks
No reviews yet
---
How I can help:
I've worked as a warehouse manager in a small business for many years. I have skills at organizing, properly packing and have the muscle to be able to help with any move.
11 Help Moving tasks
21 reviews: 100% positive
---
How I can help:
Moving company experience. Have vehicle sufficient for one person moving with up to queen bed. Long experience city moving. I will help you get it done well and get it done quicker than you thought. Hire 2nd person if you able to help w/ heavy items
1 Help Moving task
1 review: 100% positive
---
How I can help:
I have a lot of nonprofessional moving experience. I am handy and in good shape. I am capable of carrying most heavy household objects.
No Help Moving tasks
No reviews yet
---
How I can help:
I have organized moves in and out of my home and school dorms multiple times. I am also a former football player and stay in great shape. Lifting heavy objects for me is fairly simple.
Elite Tasker
37 Help Moving tasks
174 reviews: 97% positive
---
How I can help:
I have worked with multiple delivering/ moving  companies one using various vehicles to move and deliever.  I wil be able to assist you! I have been hired and was able to assist other as seen in my reviews. I also provide my own car.
21 Help Moving tasks
49 reviews: 93% positive
---
How I can help:
I have a many friends and a large family and someone's always moving. I've done a lot of moving help for over 10 years. I've had a few part time jobs dealing with moving as well.
745 Help Moving tasks
598 reviews: 100% positive
---
How I can help:
The use of my toyota tacoma pickup truck during your move is an additional $100/hr. ▪︎I can only accept tasks that require the use of my truck▪︎ Long distance flat rates available. Short term storage available.
Elite Tasker
922 Help Moving tasks
823 reviews: 97% positive
---
How I can help:
👉🏾 Cargo van use only $60 per hour. POSTED HOURLY RATE COVERS LABOR & IS CHARGED SEPARATELY *2 hour min. for same-day, tasks outside NYC & labor-only tasks. *Walkup fee may apply 🧗‍♂️ *MOVING BLANKETS, DOLLY AND PLASTIC WRAP INCLUDED FREE!! 👍🏾💯
3 Help Moving tasks
18 reviews: 88% positive
---
How I can help:
I usually help my neighbors move out of their homes and apartments. I can be a big help when you need someone to help you move or take heavy equipment out.
9 Help Moving tasks
214 reviews: 97% positive
---
How I can help:
Would be my pleasure to assist with your moving needs! I work quickly and efficiently yet taking great care with your space and belongings. No task is too small or big to handle.
Elite Tasker
469 Help Moving tasks
529 reviews: 94% positive
---
How I can help:
?reliable and efficient ? 2 taskers available at your request compensated at the same rate meaning the rate will double. rate Cargo van available with $100 usage fee or pick up truck with $75 usage fee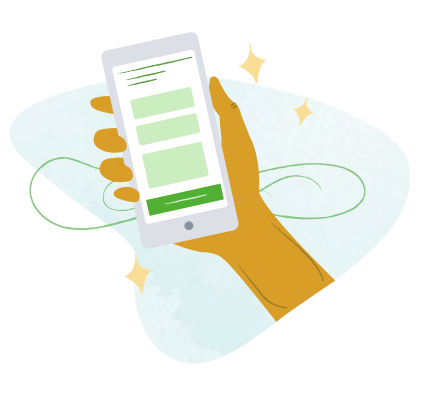 Easily book and manage tasks in our app