Hang Pictures in New Haven
142 Taskers in New Haven will hang picture perfect galleries of your picture perfect moments on the wall.
No Mounting tasks
No reviews yet
---
How I can help:
As a former art handler and preparator I have mounted tens if not literally hundreds of TVs, monitors, speakers and projectors of different sorts. I can make a hole to screw something in and I can patch it up too.
No Mounting tasks
No reviews yet
---
How I can help:
I have all the tools ready to hang many items such as stud finders, screw guns, impact wrench for tv mounting, levels and many other tools. 
1 Mounting task
8 reviews: 87% positive
---
How I can help:
Mount away! Looking forward to helping you put everything you can on the walls level and swiftly. 
1 Mounting task
2 reviews: 100% positive
---
How I can help:
Have experience hanging pictures and TVs. I have installed cable tv for a few years 
511 Mounting tasks
870 reviews: 99% positive
---
How I can help:
*****Will wear mask and gloves! Also carry alcohol spray bottle. *****. 👷🏼INSURED!!👷🏼 💸💸💸There's a $20 Discount for your first Task that should have popped up. Try that promo code or contact TR HQ. Also, here's a $10 Discount off your next task with me! Promo code 💰TSKUJRR💰! ⚡️⚡️TV Mounting is typically inside of 1-HOUR ⏳for most simple mounts and walls.  Any wall no problem!!⚡️⚡️ I have mounted 1,000s of things, which includes 100s of tvs!  Mounting is my specialty - art/frames, mirrors, curtains, shelves, hooks, fixtures and more!!  🥇  I've done tons of art installations, including white glove servicing, including gallery walls!   I travel with a full complement of tools and can bring additional tools with enough notice.  Sometimes this does not apply with same-day tasks.  Jobs requiring special tools may have to be done in stages or at a later date. I do not travel with a ladder. 🚫 I look forward to the opportunity to help you with your task! 🌈 Here's my profile for Home Repairs, Furniture Assembly and more - https://tr.co/alvinp
No Mounting tasks
No reviews yet
---
How I can help:
Picture frames, curtain rods, cabinets, and shelves: secure, level, plumb, and square.
No Mounting tasks
5 reviews: 100% positive
---
How I can help:
I am reliable efficient and prompt. 
13 Mounting tasks
88 reviews: 100% positive
---
How I can help:
I am skilled at mounting and always secure every item before I finish. I do want to warn you that not all walls are perfect for mounting TVs, in addition, you must have the proper brackets for certain walls.
114 Mounting tasks
107 reviews: 97% positive
---
How I can help:
My hourly rate is all inclusive, i always have all types of anchors, screws, etc, and all the tools, resources and expertise to get the job well done
650+
Hang Pictures reviews in New Haven
Todd is fantastic! He has helped us mount a several items. I always go straight to him when we have a new project and don't even bother looking for anyone else. He has always responded quickly, been very easy to schedule with, and does careful, great quality work. He is also a great guy and incredibly patient with my obnoxious indecisiveness on where exactly to mount an item, my puppy being a nuisance, and even offered special hanging materials that make inconspicuous holes since we rent. Definitely recommend!
See More
- Tamara B., October 26, 2020
Mario arrived on time and efficiently dismounted our TV. He was knowledgeable about various bracket types which would help us when we mount our TV in our new home. Also very courteous.
See More
- fern s., October 25, 2020
Erjon is very helpful and friendly! Did a super nice job :)
- Beatriz M., October 22, 2020
Very knowledgeable, great execution
- Eric H., October 21, 2020
Erjon mounted my 55inch TV above my fireplace. He did a great job! Professional, friendly and got the job done well.
- Faina D., October 21, 2020
Chris was very nice and professional and got what I needed done in a timely manner with no issues. Would def hire him again for something else. Def hire him for your next task. 
See More
- Christopher R., October 21, 2020
Nicholas was great! Got the job done quick. 
- Ashley S., October 21, 2020
Super professional! Kept us posted on status of arrival & was very quick. Did a beautiful job on the mount. 
- Madeline B., October 20, 2020
Fred is a total pro and did a terrific job. We'd work with him again any time!
- Christie H., October 19, 2020
Jaime is very skilled, pleasant and definitely will use again and will recommend him!
- Sara L., October 19, 2020
Excellent - professional, methodical, efficient!
- Reilly H., October 15, 2020
Once again, a 5 star effort by Josh. He is timely, professional, neat as a pin, knowledgable and very pleasant to work with. If you get a chance to work with him, take care of him!
See More
- Maureen C., October 14, 2020
Incredibly quick and efficient! Great guy too! Thanks again Jamie
- Duncan C., October 14, 2020
Had a great experience with Erjon. Would highly recommend him to others. We will use him again in the future!!
- Jeffrey E., October 13, 2020
Benjamin has terrific client relations and social skills and able to figure out the optimal solution from a deep knowledge and skill base. He's an impressive professional.
See More
- jonathan e., October 13, 2020
Shavon was great! He was available last minute - on the same day I put in the request. He was super fast and thorough! Will definitely hire him again. 
- Rachel F., October 10, 2020
Friendly, efficient and did an awesome job! Would definitely hire him again and would highly recommend
- Melanie G., October 09, 2020
Chris is friendly, professional, and very efficient! He did an excellent job mounting our 70" and 55" TVs and I will use him again for our next job!
- Margaret C., October 08, 2020
Josh was a true pleasure to work with. Prompt polite, knowledgeable, loaded with know how and the necessary tools of the trade. I will definitely find an excuse to work with him again! I would give 6 stars if I could!
See More
- Maureen C., October 08, 2020
Ruben is incredibly professional and just a lovely person in general! Would hire him again! 
- Ali H., October 08, 2020
Ruben was wonderful! Very professional and did an outstanding job mounting our very heavy art piece. 
- Rachael S., October 05, 2020
Chris was amazing. Very nice and obviously extremely knowledgeable and good at what he does. I'd highly recommend him and will certainly call on him again if the need arises.
See More
- Simon J., October 03, 2020
Adil was on time. He carried all the tools needed. I sensed he was a MacGyver type of person who would be able to solve problems. He was respectful of my home. He did a great job. I would hire him again.
See More
- Robin C., October 01, 2020
- Heather D., September 29, 2020
How it works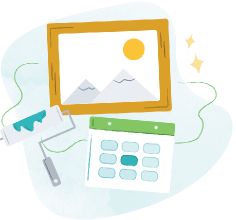 Tell us what you need done, when and where it works for you.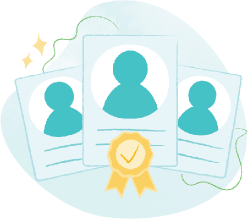 Browse trusted Taskers by skills, reviews, and price. Chat with them to confirm details.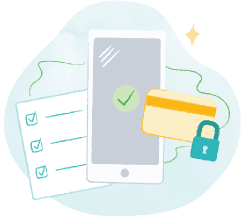 Your Tasker arrives and gets the job done. Pay securely and leave a review, all through TaskRabbit.
No Mounting tasks
21 reviews: 100% positive
---
How I can help:
Whether it's a new smart tv, mirror, painting, picture or shelf I will provide mounting that will last and you can be confident in.
31 Mounting tasks
76 reviews: 97% positive
---
How I can help:
I have hung a lot of stuff and haven't had any problems, they usually call me again to do another one. I have hung a lot of tvs from my house to my aunts house to friends houses. The last job I did was mounting 5 televisions in 5 different rooms.
No Mounting tasks
No reviews yet
---
How I can help:
I have helped mount multiple televisions and artwork around my home.
254 Mounting tasks
633 reviews: 97% positive
---
How I can help:
All tasks carry a 2 hr min. From TVs to art, I can do it all. FULLY LICENSED. I carry a 1Mil/2Mil insurance policy. HIC:0657173
5 Mounting tasks
668 reviews: 100% positive
---
How I can help:
I am a furniture maker by trade and have the knowledge, skills and tools to complete almost any mounting job.
150 Mounting tasks
166 reviews: 93% positive
---
How I can help:
I have Stud Finder & Tools.🛠! I'm fast and I get the job done correctly! 1st TV📺 2.hr minimum, Additional TV's📺 1.5hour charge ea. A/C🌬❄, light fixtures, Shelves, Curtains, Pictures 🖼, Etc. 2-hour charge for Jobs that take 1-hour or less!
26 Mounting tasks
120 reviews: 92% positive
---
How I can help:
Hi im an experience tasker with more than 5 years as a general handyman. I m an expert mounting tv, shelves,curtains Etc. I also do plumbing, light replacing, door installing, drywall fixing,painting.
Elite Tasker
231 Mounting tasks
496 reviews: 99% positive
---
How I can help:
I have a full compliment of tools and fasteners, and a few years of experience mountain art, TV's, and shelving systems via TaskRabbit. I am also known for having an eye for design when hanging art. Let me help you with your project!
8 Mounting tasks
18 reviews: 88% positive
---
How I can help:
Mounting TVs, paintings, and art onto walls is one of my favorite things. I have experience by mounting friends and families TVs, art, etc. On the wall. Perfection is the key when comes to mounting things on the wall and I can be big help.
19 Mounting tasks
42 reviews: 95% positive
---
How I can help:
Have the ability to mount any TV which include fixed, tilting, & full motion mounts. I am able to run wires through walls, using cord cover kits, & mounting above fireplaces. I have everything get the job done. 2 HOUR MIN!
27 Mounting tasks
333 reviews: 90% positive
---
How I can help:
Very skilled in Mounting TVs, Furniture, heavy items, pictures to any wall.2h minimum
211 Mounting tasks
585 reviews: 98% positive
---
How I can help:
Degree in engineering. Precision mounting of TVs, large / heavy mirrors, framed items, and more is my specialty. TVs: 1-hr guarantee. Wires can go in wall. Observing all CDC guidelines for safety
No Mounting tasks
222 reviews: 96% positive
---
How I can help:
I'm super active and all about getting the job done! ————————— ✅Great Work Ethic. ✅Friendly and respectful. ✅Great Time Management. ✅Equipped With Tools For Assembly's/Disassembly. ✅Heavy Lifting Furniture Walkups. 💪🏾
No Mounting tasks
No reviews yet
---
How I can help:
Dont have a leveler or hammer? It's okay cause I do! I'll be over in a hurry to help you
No Mounting tasks
No reviews yet
---
How I can help:
Quality, care, speed, convenience. Many years experience and with true care that goes into every project. Guaranteed to meet/exceed your expectations.