Plumbing in Milwaukee
Choose from 209 Taskers in Milwaukee to unclog your plumbing problem.
Book Now
6 Plumbing tasks
35 reviews: 100% positive
---
How I can help:
From supply lines to drains, I've done it all. I have replaced water heaters to toilets, installed softeners & fixtures, and cleaned out even the dirtiest of traps. I have the tools - drain snakes, various-sized pipe wrenches, etc. - to get the job done right the first time.
See More
1 Plumbing task
38 reviews: 94% positive
---
How I can help:
Experienced in replacing toilets, sinks, showers, shower linings, new ("add-a-bath") bathrooms, drain repair/replace, shower head replacements, new water lines, and more!
See More
No Plumbing tasks
No reviews yet
---
How I can help:
I've been working as a maintenance technician in apartment buildings for 8 years and have worked myself up to being a maintenance supervisor. I have repaired almost every type of plumbing problem, and have installed hundreds of plumbing fixtures.
See More
No Plumbing tasks
1 review: 100% positive
---
How I can help:
I've been a homeowner for over 30 years. I have a wide range of experiences, skills, and tools. I'm flexible and easy to do business with.
3 Plumbing tasks
13 reviews: 100% positive
---
How I can help:
i have repaired or maintained pipes, replaced toilets, faucets and water heaters, gas lines, cleaned sewage systems
No Plumbing tasks
1 review: 100% positive
---
How I can help:
Extensive Construction, remodeling, and mechanical experience.
No Plumbing tasks
No reviews yet
---
How I can help:
Have done installations of many copper valves and shower pipes/valves.
No Plumbing tasks
No reviews yet
---
How I can help:
Leak under the sink? No problem. I will replace or repair the p trap and connections as needed AND clean up under there. Want a faucet replaced? I got it. If your cut-off valves under the sink are working I can swap the old fixture for the new one with a clean and professional finish. Toilet won't stop running or won't flush? Maybe its the flapper, maybe its the float ball or the fill valve or the overflow tube. I'll take a look and get it right. Is there wetness seeping out from around the base of the toilet? The wax seal has failed. I can remove the toilet, clean and replace the seal with a new one and get it back together to get your bathroom back to clean. Other plumbing issues may involve some uncertainty but I can certainly take a look at it with you. I solve minor plumbing issues by keeping them minor so you can get your life back to normal.
See More
No Plumbing tasks
No reviews yet
---
How I can help:
Fix the drip or update the bathroom. New kitchen faucet, run a water line for the fridge or replace the dishwasher or disposal. There isn't much I can't do
0+
Plumbing reviews in Milwaukee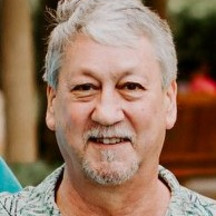 Gave me tons of great information
- Team D., December 07, 2019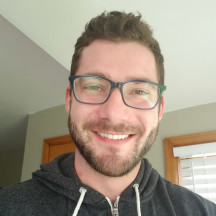 Tim was great. Arrived on time, was quick and even went to go pickup extra needed supplies.  Did a great job. 
- Kevin S., November 23, 2019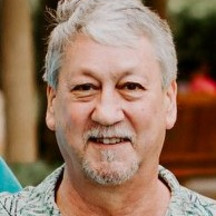 Bill is knowledgeably, helpful, fair, and friendly, and I look forward to hiring him for future tasks.
- Kerri G., November 18, 2019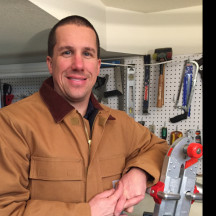 Jeff was a pleasure to work with. Jeff takes the time to make sure the job is done right. I would definitely hire Jeff again.
- Laurie B., October 24, 2019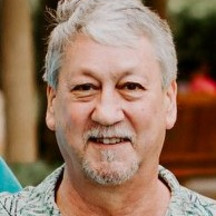 Bill was outstanding. Very honest on which path was best to take, everything works perfectly, and cleaned up after work was performed. Highly recommend.
- Dean H., October 10, 2019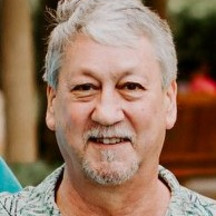 Bill is prompt, fair, knowledgeable, efficient and reliable. I will not hesitate to hire him again. Thanks for a great job, Bill!!
- Severino V., September 14, 2019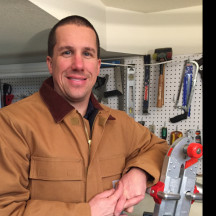 He did a good job unclogging our sink. Didn't take as long as I thought it would. 
- Brian T., March 27, 2019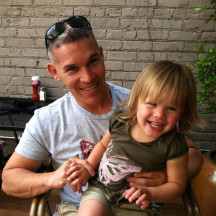 Nathan went WAY above and beyond. My tenant's kitchen sink busted, I am out of town and needed someone to install the new faucet asap. Not a big job, but necessary (especially for my poor tenant who was without use of the kitchen faucet!). First, another Tasker rescheduled at the last minute for the next day (I get that one - there was a snowstorm and things do happen. OK, fine on the first one) and then cancelled the rescheduled appointment at the last minute - leaving me and my tenant in a bind. I rescheduled with Nathan - he was on his way to fix the faucet AND the problem that the other Tasker irresponsibility created. My tenant went out of her way to let me know that he was very nice in everything, professional, personable, proficient. Nathan did a great job saving the day for me.
See More
- Bradley C., February 17, 2019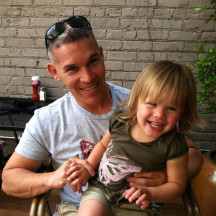 Nathan arrived on time and went above and beyond to complete task. Would definitely hire him again.
- Christine S., January 12, 2019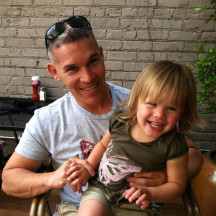 Nathan was amazing!  Very thorough and did an excellent job.  Would gladly hire again.
- Russ R., January 04, 2019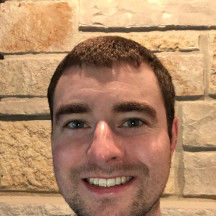 Aaron arrived on time thoroughly equipped and prepared. He was knowledgeable and even took the time to research the specifics of my system before arriving. He was very courteous and efficient. He works scrupulously and it shows in the final result. I will definitely hire Aaron again.
See More
- Brandon S., October 22, 2018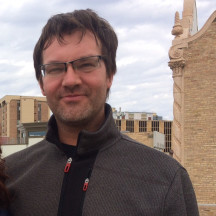 Replaced my kitchen faucet and did an amazing job!
- Kym W., September 10, 2018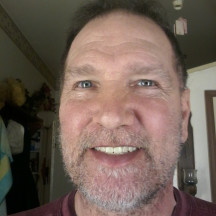 Ken. I appreciate you listening to how I needed the faucet positioned. Clearly that didn't at the original install. Thank you, for your time.
- Ritchie P., July 10, 2018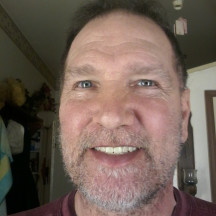 Ken arrived on time and was able to help with the replacement of new hardware in a bathtub, drainage (which was an unexpected part of the task), and the first steps for drain replacement. I need some different supplies, which is why we couldn't do everything, but I appreciated his help, flexibility and patience while we were working through the minor updates.
See More
- Christie G., June 11, 2018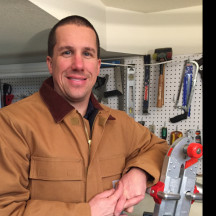 Jeff was very courteous and careful with my home. He provided an honest assessment of my plumbing issue and went over and above to finish what he started.
- Brandon S., March 29, 2018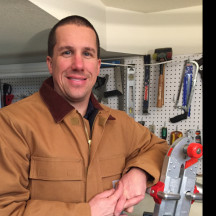 Jeff was very professional and very respectful. He was very thoughtful about the bill since it didn't take the whole hour and I really appreciate that!
- Katy C., March 20, 2018
How It Works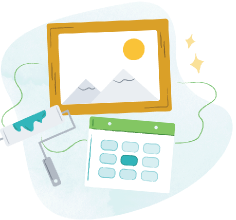 Tell us what you need done, when and where it works for you.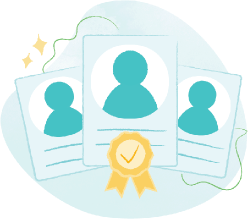 Browse trusted Taskers by skills, reviews, and price. Chat with them to confirm details.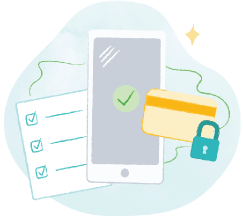 Your Tasker arrives and gets the job done. Pay securely and leave a review, all through TaskRabbit.
1 Plumbing task
5 reviews: 100% positive
---
How I can help:
Are you drained from plumbing woes? I'm here for you! I can handle toilet related issues, and can replace faucets, shower heads, etc. Whether the job needs a pipe wrench or Teflon sealant, I have the tools to make a watertight connection!
See More
No Plumbing tasks
1 review: 100% positive
---
How I can help:
From electrical and HVAC needs, all the way to cabinet making, I can be a one-stop source for all of your handyman needs! 
1 Plumbing task
18 reviews: 88% positive
---
How I can help:
Can do any plumbing needed in home.
No Plumbing tasks
6 reviews: 100% positive
---
How I can help:
To date I have remodel 2 of my own homes down to the studs and back including electrical, plumbing & roofing. All work was permitted (homeowner work allowed) and passed the first time. Home repair is my specialty and passion. I keep up to date on all the latest home products and read publications like Fine Home Building and I find my self wandering home centers doing "research" on what are the newest and best home repair products & techniques. If I can save time in doing a project by being up to date that saves you money. It also increases the quality of the job. I only will use products or methods I have used on my own homes, I will not let a client be a guinea pig for something new or unproven. I have all my own tools and will not need you to provide any.
See More
No Plumbing tasks
No reviews yet
---
How I can help:
I was maintenance person in an assisted living building and have experience with all manner of basic home care. I don't do big plumbing jobs but I can replace faucets and toilets. I've also installed a few sump pumps and water feature pumps.
See More
10 Plumbing tasks
19 reviews: 94% positive
---
How I can help:
General Contractor with 30+ years of experience that has since retired. Skilled in plumbing including most major repairs and any minor repairs can handled quickly and easily.
See More
No Plumbing tasks
No reviews yet
---
How I can help:
Definitely not an expert but I can do simple things like change fixtures, replace garbage disposal, light water heaters, etc. I have a lot of experience doing things for myself.
See More
No Plumbing tasks
No reviews yet
---
How I can help:
Honest, friendly and reliable.
Easily book and manage tasks in our app