Plumbing in LA & OC
Choose from 2775 Taskers in LA & OC to unclog your plumbing problem.
Book Now
77 Plumbing tasks
463 reviews: 98% positive
---
How I can help:
Garbage disposals, blocked sinks, leaks,faucet replacement, toilet installation, sink installation,pipe replacement,Blocked sewers etc. 45 years experience. all the tools, no power snake (normally rented at 45.00 p/h).
See More
15 Plumbing tasks
112 reviews: 98% positive
---
How I can help:
Extensive knowledge of home repair. Specialized in carpentry, and a basic knowledge of plumbing. If I can't fix, I'll find you someone!
49 Plumbing tasks
429 reviews: 98% positive
---
How I can help:
Mostly exterior plumbing: toilets, faucets, under-sink plumbing.
4 Plumbing tasks
138 reviews: 94% positive
---
How I can help:
I've done plenty of plumbing around the house .. Can do most of the BASIC house plumbing ..
Elite Tasker
268 Plumbing tasks
543 reviews: 99% positive
---
How I can help:
I have 16yrs experience from working at World Wide Plumbing Supply to side jobs for home owners . I am efficient and focused on safety, needs and everything after. I don't waste time getting the task completed
See More
55 Plumbing tasks
359 reviews: 99% positive
---
How I can help:
Need a new faucet put in.  I'm your man.   I have 5 years experience putting in fixtures and working on basic household and irrigation supply line. Sorry, I am not an licensed plumber.
See More
25 Plumbing tasks
121 reviews: 99% positive
---
How I can help:
Can install any kitchen, bathroom fixture. Repair any water and sewage line. Unclog troublesome toilet. Can design Plumbing system and install
32 Plumbing tasks
159 reviews: 100% positive
---
How I can help:
Give me the task! Plumbing water and sewage. I clear main line clogs, except remove &  install main line. I can install all fixtures, repair waterline leaks and drainage leaks. General Plumbing and repair.... Let me help You! See my reviews....
See More
26 Plumbing tasks
489 reviews: 97% positive
---
How I can help:
I can install new faucets, seat mounted bidets, and shower heads.  i don't install new toilets or unclog pipes... those are too dirty. 2hr min. $10 Off with code TRY11C3C
See More
3050+
Plumbing reviews in LA & OC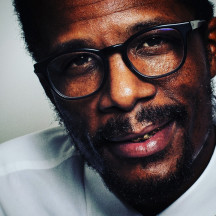 Kevin is the best Tasker I've hired. He does everything, it seems and does it at a reasonable price without running of the bill.
- Bobby P., December 08, 2019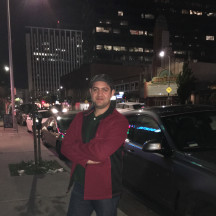 Mohamad was extremely professional and did the job perfectly I was very pleased.
- Raed S., December 08, 2019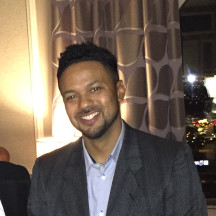 This is like the 3rd time Abner has come over and working on an on going plumbing issue, not only is he always prompt he very knowledgeable, I basically have him set up to take care of any problem I have via plumbing
See More
- Trez N., December 08, 2019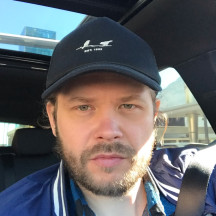 Awesome. Will definitely hire again.
- John R., December 07, 2019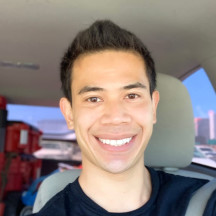 Philip was easy to communicate with, schedule and most importantly was clear and thorough to assist with resolution to our issue. Thanks Philip! We'd hire you again!
See More
- Kimberly C., December 07, 2019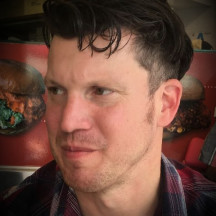 He was great! Solved my issue very quickly.
- Sandra B., December 07, 2019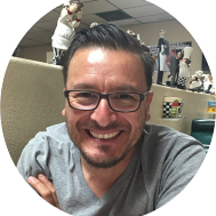 Daniel is great I highly recommend him!
- julia c., December 07, 2019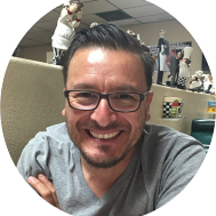 Really great handy man and very helpful! Communicates along the way so you know what is going on and aware of the process.
- Kelly H., December 06, 2019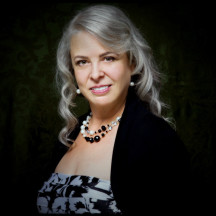 Hilary was great. Prior to coming onsite she asked a lot of good questions and did some research. She had the knowledge and the experience to get the job done. The next time I need some work done, I will request Hillary.
See More
- Ken K., December 06, 2019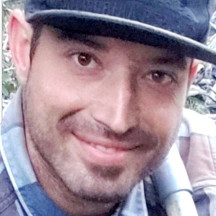 Wow! He was fast, professional and what a great smile! Thank you so much Task Rabbit! Chris G is being added to 'My Favorite Taskers' list!
- Gillian H., December 06, 2019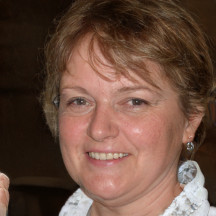 Picked her based off her picture that gave me the vibe of a mother who knows how to work tirelessly and is honest. Was absolutely correct and I am elated with the quality of work and the transparency of keeping me in the loop as to what she is doing and why - without me even needing to ask.
See More
- Theresa G., December 06, 2019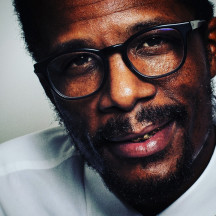 Kevin is knowledgeable, efficient, expedient and highly professional! Would hire him again anytime!
- Nikea J., December 05, 2019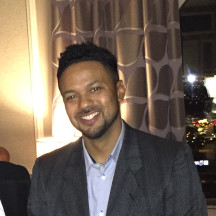 Abner is a straight homie, I needed my water heater fixed and he was able to fix it in a timely manner, real respectful guy, will hire again if I have future problems!
See More
- Trez N., December 04, 2019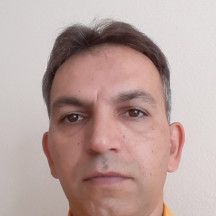 Hamid was great! Showed up on time, was efficient and got things done in less than what it would cost for another guy'a "diagnostic" fee. Thank you!
- Yvette H., December 04, 2019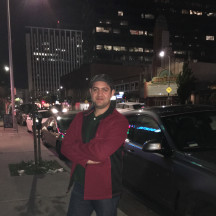 Mohammad was perfect. Great communication, on time, all the required tools, very positive attitude and did everything efficiently and to a high standard. Highly recommend.
See More
- Steven K., December 04, 2019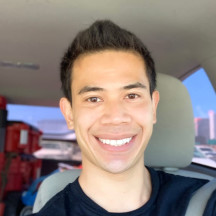 Philip was incredible. My house guests clogged my toilet and I didn't know what to do. I reached out to Phillip. Not only did he come early. He completed the task in just a few minutes and cleaned everything up. If anything ever happens with my plumbing I will reach out to Philip.
See More
- Emily G., December 03, 2019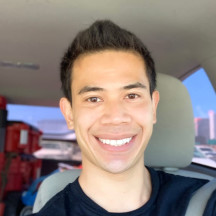 Philip was very punctual, efficient. Highly recommend.
- Jennifer L., December 03, 2019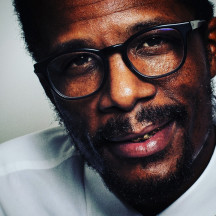 Amazing service, fast, efficient and super friendly!
- Tonye D., December 03, 2019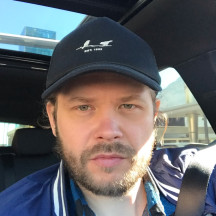 Robert was great!  Really nice guy. Replaced on old cracked countertop drop in sink with a new one.  Would definitely hire him again!
- Melissa Z., December 03, 2019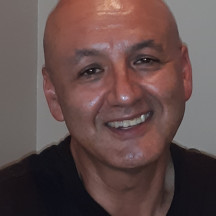 Fast, friendly, efficient. Steered me away from doing work that would not help. Will certainly use again!
- Dave W., December 02, 2019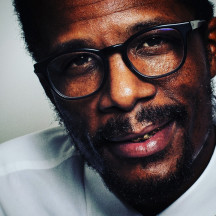 Was super fast and efficient thank you for replacing our faucet.
- Jared G., December 02, 2019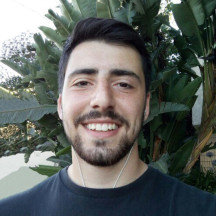 David was very knowledgeable, on time, communicative, and did a great job. 
- Brett F., December 01, 2019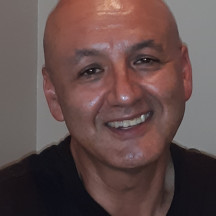 Carlos knew what he was doing, was easy to work with, communicated well and got the job done. I would definitely hire Carlos again!
- Moushumi G., December 01, 2019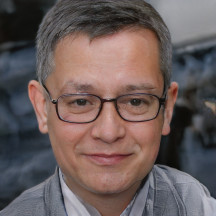 Thank you Gary, very pleased with the work done so far.
- Ryan R., November 30, 2019
How It Works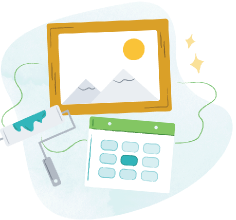 Tell us what you need done, when and where it works for you.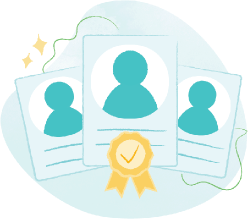 Browse trusted Taskers by skills, reviews, and price. Chat with them to confirm details.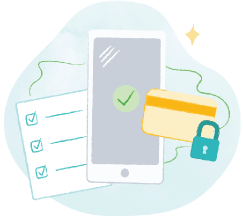 Your Tasker arrives and gets the job done. Pay securely and leave a review, all through TaskRabbit.
Elite Tasker
30 Plumbing tasks
194 reviews: 100% positive
---
How I can help:
Hello! 😊 Clogged drain, Leaking faucet, Stuck disposal, Sink issues, Toilet issues ..no problem ! Please contact me and ill help you resolve it !👍😉
25 Plumbing tasks
163 reviews: 98% positive
---
How I can help:
I have replaced dozens of garbage disposals and my understanding of fluid dynamics make most plumbing issues simple to solve.
56 Plumbing tasks
254 reviews: 98% positive
---
How I can help:
I can take care of any type of plumbing related issues or projects you can think of. 100% LEAK PROOF!! Full plumbing tools w/ 25' Power Snake & 30" Toilet Snake. Guaranteed, high quality installations completed right the first time. I have successfully installed reverse osmosis water filter systems, water heaters, dishwashers, clothe washer & dryer, garbage disposal systems, entire kitchen sink renovations, sink & shower/tub hardware, toilet rebuilds, drain pipe snake cleaning, exterior shut-off/pressure relief & pressure valves and all other plumbing related tasks. Don't be misled! Hire the right Tasker for the job! I have experience in assembling and installing home improvement products for 14 years, while employed by some of Southern California's best construction companies. I took what I learned and apply it to every job that I do for each client on Task Rabbit!  I take the time to complete the task safely and efficiently while ensuring that it's done right, the first time-every time. I have a full collection of hand tools including: impact & hammer drills, full set of Glazing tools, mechanic tools, etc. The total value of all my tools totals around $4,000.00 if that gives you a better idea of how many tools I have. And if I don't have some special tool needed for a specific job, I can obtain the tool from my shop or tool rental company. I have construction based connections all over LA & Ventura County and I have been doing this type of work for over 14 years!  At the age of 16, I began working in the general construction and glazing trade. This gave me professional experience in a wide variety of skills, including but not limited to: Installation of shower doors, mirrors, replacement windows and doors, commercial store front, residential glass replacements, general home/office repair, professional carpentry experience, drywall/stucco work, kitchen and bath remodels, as well as all other residential/office repairs. Jobs over 40 miles away from 91306 will receive a $20 fuel surcharge.
See More
1 Plumbing task
345 reviews: 97% positive
---
How I can help:
I can fix minor plumbing problems dealing with sinks, showers, and toilets.
100 Plumbing tasks
685 reviews: 97% positive
---
How I can help:
I'm handyman/ plumber. Minimum of 2 hours!!
Elite Tasker
35 Plumbing tasks
283 reviews: 99% positive
---
How I can help:
Thanks for selecting the best handyman in Southern California. I have a 100% positive rating and over 285 great reviews on Taskrabbit. I have 20 years experience working for a general construction company. I have all the tools and skills necessary to fix electrical problems, drywall repair, painting, HVAC maintenance and plumbing issues, or do you just need a picture hung. I'm a one-stop-shop to complete all your task.
See More
Elite Tasker
24 Plumbing tasks
501 reviews: 96% positive
---
How I can help:
Leaky pipes, drippy sinks, and crunchy garbage disposals are no match for me.
Elite Tasker
49 Plumbing tasks
147 reviews: 100% positive
---
How I can help:
10+ years experience in property management & I've seen it all. Under sink leaks, clogs, fixture replacement, vanity install. Tankless waterheater flush. No rough plumbing please.
See More
4 Plumbing tasks
20 reviews: 95% positive
---
How I can help:
Hello, I'm very experienced in trouble shooting and repairing plumbing related problems. I install/repair gas appliances and grills/barbecues too. I am also proficient at installing new fixtures, faucets, shower hardware, copper etc...
See More
3 Plumbing tasks
63 reviews: 98% positive
---
How I can help:
If you're looking for a handy man to unclog your toilet or stop that leaky faucet, I can handle that. Something is stuck in the garbage disposal? No problem. I can do most plumbing tasks. *note there is a 2hr minimum
See More
No Plumbing tasks
15 reviews: 86% positive
---
How I can help:
5 years exp. Gas valve . water line . cooper lines . installation
16 Plumbing tasks
89 reviews: 100% positive
---
How I can help:
Clogged sinks and drains. Garbage disposal repair, removal, and replacement. Dishwasher repair and replacement Faucet repair and replacement, leaks and interior pipe repair. Toilet repair and bidet installations Cheers ?
See More
28 Plumbing tasks
515 reviews: 98% positive
---
How I can help:
I have performed numerous tasks and am fully capable to help you with your minor plumbing issues around your house such as replacing faucets, repair pipe leaks, fix garbage disposals and more.
See More
Elite Tasker
61 Plumbing tasks
584 reviews: 99% positive
---
How I can help:
As a Handywoman I do finish plumbing including but not limited to: changing out a toilet (or the guts of one), faucets, bathroom sink stoppers, replacing a garbage disposer. I can run a water line for a fridge, replace water shut-off valves and supply lines throughout the house. I can install/service reverse osmosis systems or teach you how to do your monthly/annual maintenance on your tankless water heater. Please note: I do not snake pipes, do rough-in plumbing or work with iron/galvanized/brass pipe/PEX at this time.
See More
1 Plumbing task
22 reviews: 100% positive
---
How I can help:
15 plus years residential and commercial remodel and renovation. I have flipped several houses over the years and understand all aspects of plumbing. From sweating pipes to installing garbage disposals I have done it all
See More
Easily book and manage tasks in our app