Deep Cleaning in LA & OC
Need someone to get in the nooks and crannies? 469 Taskers in LA & OC can apply the elbow grease to make any space sparkle.
134 Deep Clean tasks
1148 reviews: 98% positive
---
How I can help:
Enjoy your day and leave the cleaning to me. When I'm done your place will be spotless.
No Deep Clean tasks
114 reviews: 99% positive
---
How I can help:
My middle name is OCD. Nothing is better than a clean and tidy house. I am pretty efficient and methodical with my cleaning. I finish cleaning in a timely matter
2 Deep Clean tasks
195 reviews: 94% positive
---
How I can help:
Great with AirBNB rentals (even thought about starting my own handling service for rental properties) or empty spaces. Details are essential
18 Deep Clean tasks
447 reviews: 91% positive
---
How I can help:
I am an expert at this! I have 5+ years experience with all listed tasks & have excellent references.
1 Deep Clean task
149 reviews: 97% positive
---
How I can help:
Hard working and thorough
1 Deep Clean task
24 reviews: 95% positive
---
How I can help:
I've done housekeeping for 2 years and I've learned how to perform highly effective deep cleanings.
4 Deep Clean tasks
79 reviews: 100% positive
---
How I can help:
I'm in culinary school naw- so I KNOW what a deep clean means! We deep clean our kitchens daily, so if you need that kind of love and affection lavished on your kitchen or bathroom- I'm your guy!
No Deep Clean tasks
8 reviews: 100% positive
---
How I can help:
Hello, just a little history in the eldest of 10 kid with two blind parents. I have done almost everything under the sun form putting together a dollhouse to completely gutting and remodeling our cabin in the mountains. I am not a licensed contractor but can do pretty much any basic - mid project. That includes, refinishing furniture, painting/staining, building projects light electrical (replace switches to installing ceiling fans), assembly of anything IKEA, landscaping, design (it's been a product and graphic designer for the past 15 years), running errands, some mechanical, basic auto, getting your cat out of the tree and much more just ask and I will give you an honest answer. Thank you
1 Deep Clean task
160 reviews: 91% positive
---
How I can help:
8 yrs Task Rabbit experience! Thorough cleaner with unvavering determination when it comes to making my clients happy! (See the heart-felt reviews I received from previous clients!) I can bring my own cleaning supplies if need be. Happy to help! :)
1800+
Deep Cleaning reviews in LA & OC
Rachel helped me with detailed cleaning and she did a great job. Thank you Rachel!
- Sia M., April 07, 2021
professional and on time. super helpful and definitely recommend you booking him for anything you need assistance with. 
- David H., April 07, 2021
Dajuan was wonderful! Went above and beyond with deep cleaning my bathroom and kitchen. I so appreciated his willingness to find additional areas that needed to be cleaned and he even did my dishes at the end. Thank you so much and I'll definitely be booking him again when I need work done!
See More
- Chisom O., April 07, 2021
I hired Jayson to deep clean my condo after a remodel. The place was covered in dust that can be very difficult to clean. Jayson did an excellent job, paying attention to detail. He worked out a plan for how to tackle the space and made it happen. Jayson was also professional and kept communication with me so I was always in the know. I'm really happy with the work he did and super grateful to have my space back.
See More
- Angela P., April 04, 2021
Very thorough job!! Great personality!!
- Genae J., April 02, 2021
- Amber P., March 31, 2021
Super cooperative and easy to work with
- Melissa S., March 27, 2021
Gulistan did a great job deep cleaning our kitchen! He came with all the necessary equipment and worked hard throughout the whole duration of the task. Would definitely hire him again. 
See More
- Kirie S., March 27, 2021
Gabriel is easily in the top 5% of all Taskers I've hired, and I've been on the platform for years (and am not very handy..). He was punctual, polite, knowledgeable, and highly efficient. He was the polar opposite of previous Taskers that can have a tendency to "let the clock run" with minimal productivity. Very expeditious and I highly recommend, will be rehiring soon. Thanks Gabriel!
See More
- Bryan C., March 25, 2021
Jaream did a great job and was very thorough. Thanks Jaream!
- Amanda D., March 15, 2021
- Aaron O., March 12, 2021
Kezanae is a miracle worker!
- Jamilah L., March 10, 2021
- Nisreen S., March 09, 2021
It was a small but messy job and Brian got it done. Super nice and easy to deal with. Thanks, Brian!
- Doris G., March 08, 2021
This girl is absolutely awesome! She did everything that she said she wouldn't even more. She was super sweet and a complete perfectionist and all the work that she's done with my room. Super happy to have chosen her. 
See More
- Kayla A., March 02, 2021
Super thorough and goal-driven!
- Aly C., February 28, 2021
Elizabeth is simply the queen of deep cleaning and organization. She is super detail oriented, sweet, and eased all my worries about getting the project done! I trust her to stay in my place and know that everything will be safe, secure, and spotless! A+
See More
- Dana G., February 26, 2021
Melissa did an amazing job taking out the red hair dye stains out of my shower! She cleans everything so thoroughly and was very sweet. I highly recommend her work😊
See More
- ilene a., February 24, 2021
She was great! Will hire again
- Kayla K., February 23, 2021
Lori did a great job deep cleaning our kitchen drawers, cabinets and fridge. She was a bit slow in our opinion, but her work was spotless.
- Juan Antonio C., February 22, 2021
Fantastic job!! I had a guest bedroom I had someone staying in and she WRECKED it... I couldn't even look at it without feeling anxious. John came in and made sense of all the mess... It looks like a brand new room. He's patient, friendly and has a very "can do" attitude about everything. Cannot recommend enough!
See More
- Crystal L., February 19, 2021
I wouldn't really consider it a deep clean - more like a surface clean. To me using a swifter doesn't count as a deep clean. Had to do a lot of work myself to clean up the details - inside of cabinets were vacuumed but were not wiped. Light switches, faucets and other handles were completely skipped. Was fine but had much higher expectations for a deep clean.
See More
- Megan H., February 14, 2021
Lino is my go-to person for deep cleaning and sterilizing. Very efficient. Quick results with quality. This is my second time hiring him and of course he didn't disappoint.
See More
- Keyvan S., February 14, 2021
kevin did a great job and deep cleaned our area very well! (the stains were very hard to remove!) kevin was courteous and professional. i would hire him again 😄
- lisa v., February 13, 2021
How it works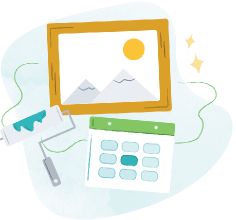 Tell us what you need done, when and where it works for you.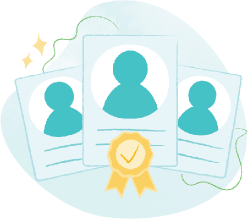 Browse trusted Taskers by skills, reviews, and price. Chat with them to confirm details.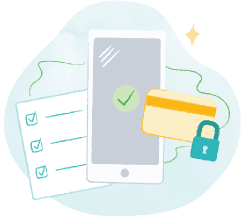 Your Tasker arrives and gets the job done. Pay securely and leave a review, all through TaskRabbit.
75 Deep Clean tasks
294 reviews: 97% positive
---
How I can help:
I am the truth and leave no stone un-turned. I get into every nook and cranny to make your home shiny and smelling great. No job is too big!
No Deep Clean tasks
22 reviews: 100% positive
---
How I can help:
Several years experience as a regular cleaner for a couple families. I'm meticulous, put in muscle grease and have my own materials. I won't stop until the place is shining.
No Deep Clean tasks
7 reviews: 100% positive
---
How I can help:
Deep cleaning includes regular cleaning along with detailed cleaning of walls, baseboards, fridge/freezer, oven.
No Deep Clean tasks
No reviews yet
---
How I can help:
I'm a neat freak and OCD when it comes to cleaning. I don't like dust and scruffs on my things so I can guarantee you won't see it in your home once I'm done.
20 Deep Clean tasks
204 reviews: 98% positive
---
How I can help:
Special attention to every corner and making sure its spotless. Deep cleaning a shower, or kitchen or floor. Not available for recurring task.
75 Deep Clean tasks
718 reviews: 98% positive
---
How I can help:
Working to get your homes clean and disinfected during the Covid 19 virus. Stay healthy and wash your hands. Positive energy and great customer service. 10 years of experience with great reviews. 2 hr minimum charge for all cleanings.
17 Deep Clean tasks
356 reviews: 92% positive
---
How I can help:
I see right away what needs to be done. Happy to help you get your home back on track.
3 Deep Clean tasks
42 reviews: 95% positive
---
How I can help:
Detail oriented and have experience cleaning weekly and at events. I love to be thorough and check off everything on the list for a client.
No Deep Clean tasks
1 review: 100% positive
---
How I can help:
I'm totally unafraid of a serious deep clean, and I'm skilled at doing it too. I have experience doing this in industrial kitchens, garages, and homes.
Elite Tasker
28 Deep Clean tasks
526 reviews: 99% positive
---
How I can help:
[ELITE TASKER] Experience the detailed and comprehensive service that clients have come to love. Meticulous cleaning and organizing done right the first time! I bring all supplies/equipment required. Satisfaction guaranteed. [NO CATS - allergic]
20 Deep Clean tasks
335 reviews: 97% positive
---
How I can help:
Whatever your needs for deep cleaning are, I'm able to provide you with great satisfactory service. Communication is key so as long as we are on the same page it's all good.
16 Deep Clean tasks
268 reviews: 97% positive
---
How I can help:
For fun, I clean my apartment from floor to ceiling. It centers and relaxes me. I am thorough to the last spot of dirt. No matter what the mess, I will get it completely taken care of.
6 Deep Clean tasks
239 reviews: 99% positive
---
How I can help:
I'm mildly ocd and have been cleaning and organizing homes/businesses/sheds for years. I have Green and child/pet safe cleaning options. I bring every tool to clean scrub polish almost any surface, and I understand the science behind my work.
No Deep Clean tasks
14 reviews: 100% positive
---
How I can help:
Let's get your place cleaned and ready for you new to enjoy. I work quickly, carefully and thoughtfully. I understand cleaning is hard work and I'm up for the challenge. 
Elite Tasker
151 Deep Clean tasks
681 reviews: 98% positive
---
How I can help:
I ran my own cleaning business catering mainly to residential customers. Often the initial cleaning required deep cleaning because the home owner hadn't been able to keep up with cleaning and hence the need to hire someone. Please be aware that I have a portable vacuum so if you have carpet that needs a more powerful vacuum you will need to provide one. Two hour minimum please. Thanks!