Deep Cleaning in LA & OC
Need someone to get in the nooks and crannies? 6574 Taskers in LA & OC can apply the elbow grease to make any space sparkle.
Book Now
No Deep Clean tasks
9 reviews: 100% positive
---
How I can help:
Always on time, trustworthy, reliable and respectful at all times.  Getting the job done responsibly and carefully.
Elite Tasker
73 Deep Clean tasks
700 reviews: 98% positive
---
How I can help:
Working to get your homes clean and disinfected during the Covid 19 virus. Stay healthy and wash your hands. Positive energy and great customer service. 10 years of experience with great reviews. 2 hr minimum charge for all cleanings.
See More
72 Deep Clean tasks
289 reviews: 97% positive
---
How I can help:
I am the truth and leave no stone un-turned. I get into every nook and cranny to make your home shiny and smelling great. No job is too big!
18 Deep Clean tasks
443 reviews: 91% positive
---
How I can help:
I am an expert at this! I have 5+ years experience with all listed tasks & have excellent references.
2 Deep Clean tasks
195 reviews: 94% positive
---
How I can help:
Great with AirBNB rentals (even thought about starting my own handling service for rental properties) or empty spaces. Details are essential
3 Deep Clean tasks
42 reviews: 95% positive
---
How I can help:
Detail oriented and have experience cleaning weekly and at events. I love to be thorough and check off everything on the list for a client.
1 Deep Clean task
24 reviews: 95% positive
---
How I can help:
I've done housekeeping for 2 years and I've learned how to perform highly effective deep cleanings.
17 Deep Clean tasks
355 reviews: 92% positive
---
How I can help:
I see right away what needs to be done. Happy to help you get your home back on track.
19 Deep Clean tasks
414 reviews: 99% positive
---
How I can help:
[ELITE TASKER] Experience the detailed and comprehensive service that clients have come to love. Meticulous cleaning and organizing done right the first time! I bring all supplies/equipment required. Satisfaction guaranteed. [NO CATS - allergic]
See More
1550+
Deep Cleaning reviews in LA & OC
Arturo did an incredible job in a very appropriate time frame. So thorough and went above and beyond. I'm really impressed!
- Elle V., March 28, 2020
Shaun, was on time and ready to work. Spent a few hours getting my apartment cleaned for its final walk through. Definitely getting my security deposit back. Would definitely home again. 
See More
- brandon e., March 28, 2020
Art always does a great job! So efficient, thorough and friendly. Def booking for another clean soon!
- Ashley N., March 27, 2020
Janet was thorough and communicative. She sent before and after photos of her cleaning which were very helpful. I would definitely hire her again for deep clean jobs!
See More
- Bungalow L., March 17, 2020
Christopher did a great job! Super grateful that he could help with helping to clean areas my arm couldn't quite manage.
- Ileana S., March 16, 2020
Another excellent job Gulistan.  Always a pleasure and the task is always completed with great satisfaction.
- arthur b., March 15, 2020
Alexandra was perfect! My apartment needed a deep clean after months of neglect and her attention to detail was perfect. Would easily request her again!
- Michael K., March 08, 2020
Great at deep cleaning. Most cleaners here charge high rates and take their time to milk you for hours but Gwen was quick and efficient in our spacious home. I will most definitely be booking with her again. If you're looking for a cleaner look no further. I am still in shock at how fast and great of a job she did.
See More
- KC O., March 07, 2020
Would give him 10 stars if I could. He really went above and beyond and paid attention to every detail! So thrilled.
- Stephanie W., March 06, 2020
She is the ONLY person to have come clean for a move out!!!!! she went above and beyond!! I'll definitely hire her agian :)
- Ryan F., March 05, 2020
Amazing! Art deep cleaned my bathroom and bedroom leaving it all looking spotless.
- Kimberly C., March 03, 2020
Lino was great! He was very communicative, arrived on time, and did an AMAZING job! I'll definitely be hiring him again. Thanks for your help Lino! 
- Jamie T., March 02, 2020
Art was excellent. Would hire him again in a heartbeat!
- Molly F., March 01, 2020
She's amazing very thorough and detailed, easy to work with! Made my day!
- Martina Y., February 29, 2020
Amazing Elder Care and house cleaning again. Thank you for driving Ms. Daisy to her many appointments and taking her to lunch. She feels so safe and relieved that she can trust her with her care. Thank you for putting the house back to right. It was a full marathon day for sure. Super Cat Friend as well. Highly recommended. Definitely going to have you help us again soon. THANKS <3 <3 <3 <3
See More
- Lorraine W., February 29, 2020
Gwen is a magician! She removed stains, grit, made the porcelain sink sparkle. My daughters apartment where she just moved looks like it's brand new! Thank you, Gwen!
See More
- Maureen C., February 28, 2020
Gulistan wAs the most amazing I've ever had and did an incredible job. He was kind, attentive to detail and simply amazing. Would definitely rebook and recommend!!!
See More
- Sarah M., February 28, 2020
Laura is the best and always helps me get my life back in order. Her deep cleans rock and she has an amazing steam cleaner for floors.
- Caitlin L., February 27, 2020
came very last minute, late in the night, and did an AMAZING job. extremely reliable with a pure sole. i am in love with the job this guy did. would definitely book with him again!
See More
- KC O., February 25, 2020
Adaeze did a fanatic job deep cleaning my bathroom! Adaeze arrived on time, followed the instructions I listed in my request and paid attention to the details. I would hire Adaeze again in a heartbeat!
See More
- Stacy F., February 22, 2020
Tim was great on communication and exceeding my expectations. He helped me deep clean my apartment for a move out, and during the process filled in holes, touched up paint, and some other repairs. He arrived on time and worked at a great pace, and was very friendly. Would hire again
See More
- Asia A., February 17, 2020
Arturo was detailed & worked hard to make my place clean for my move in! He did an amazing job cleaning & worked efficiently the whole time :) Thank you!
- Kelly A., February 15, 2020
I was very satisfied and grateful for the service that Tracy provided for me today! She was on time and was very good about communicating with me from the beginning of requesting her for my task of doing a complete move out deep clean! She even brought a person to help her with the task so that she could ensure a 5 star deep clean since it was to get my deposit back because I am moving out of my place, so I was very happy with how clean she was able to get my place and ensure I receive my full deposit back from the landlord. I highly recommend her services to anyone needing someone that will be reliable and to show up on time ready to work with all the supplies needed to complete the task at the highest quality. I will be saving her to my favorites and requesting her for future tasks of mine, I also plan to recommend Tracy to my friends and family with they ask me about getting someone to perform duties/tasks. I'm so glad that I went with Tracy today because I requested her this morning and she came this afternoon with no problem and stayed in touch with me all day leading up to the arrival time. It was a pleasant experience :)
See More
- Ryan K., February 14, 2020
Theresa is a delight to work with. She is friendly and energetic with her work ethic. I'd recommend for any of these tasks.
- Shang H., February 08, 2020
How it works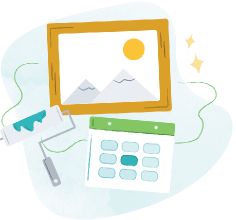 Tell us what you need done, when and where it works for you.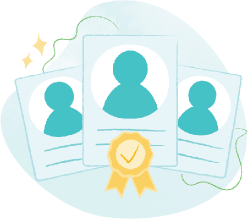 Browse trusted Taskers by skills, reviews, and price. Chat with them to confirm details.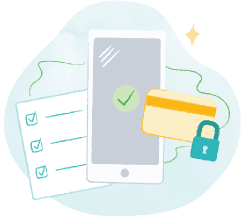 Your Tasker arrives and gets the job done. Pay securely and leave a review, all through TaskRabbit.
20 Deep Clean tasks
335 reviews: 97% positive
---
How I can help:
Whatever your needs for deep cleaning are, I'm able to provide you with great satisfactory service. Communication is key so as long as we are on the same page it's all good.
See More
16 Deep Clean tasks
268 reviews: 97% positive
---
How I can help:
For fun, I clean my apartment from floor to ceiling. It centers and relaxes me. I am thorough to the last spot of dirt. No matter what the mess, I will get it completely taken care of.
See More
Elite Tasker
137 Deep Clean tasks
555 reviews: 99% positive
---
How I can help:
I ran my own cleaning business catering mainly to residential customers. Often the initial cleaning required deep cleaning because the home owner hadn't been able to keep up with cleaning and hence the need to hire someone. Please be aware that I have a portable vacuum so if you have carpet that needs a more powerful vacuum you will need to provide one. Two hour minimum please. Thanks!
See More
2 Deep Clean tasks
77 reviews: 97% positive
---
How I can help:
I grew up a military brat, and worked in a restaurant through college. I know how to deep clean a place and how to clean fast. 
74 Deep Clean tasks
383 reviews: 99% positive
---
How I can help:
I have been cleaning friends and families homes for about 4 years now, I take pride in my work, I am efficient, timely and quiet while working to make your home sparkle!  
See More
11 Deep Clean tasks
89 reviews: 98% positive
---
How I can help:
With over 6 years of experience as a professional cleaner, I can get your home very clean in no time.
No Deep Clean tasks
14 reviews: 100% positive
---
How I can help:
Let's get your place cleaned and ready for you new to enjoy. I work quickly, carefully and thoughtfully. I understand cleaning is hard work and I'm up for the challenge. 
See More
94 Deep Clean tasks
400 reviews: 98% positive
---
How I can help:
Let's get dirty to get clean. This is a full on cleaning of your home to get the often forgotten little things. I will get marks off your walls, water spots off you shower, grease off your appliances, and fingerprints off your cabinets. I have cleaning supplies for most surfaces including granite, steel, linoleum, wood, carpet. **Please note a 2 hour minimum**
See More
4 Deep Clean tasks
36 reviews: 100% positive
---
How I can help:
I am a PT executive housekeeper in a high end home.  I have many years professional experience.  I'm looking for additional clients to fill my schedule. I have worked for numerous clients within Los Angeles and Orange County and have lots of stellar references you may call.
See More
Elite Tasker
140 Deep Clean tasks
695 reviews: 98% positive
---
How I can help:
NO MINIMUM!👍🌎 Your Shelter-In-Place doesn't have to be messy. Allow me To give your Place a Detailed Cleaning And a Fresh Smell!! Ive Done Over 1.1k Cleaning Jobs and have Amazing Reviews! 🧼🧹🧽 Thank You, Have a great day!
See More
Elite Tasker
59 Deep Clean tasks
540 reviews: 96% positive
---
How I can help:
Tired of smelling what the Rock was cooking? Need the kind of intense cleaning that makes germs stay away? I bring the power of steam to clean to your home or office to clean, deodorize, and disinfect at the deepest level.
See More
18 Deep Clean tasks
179 reviews: 98% positive
---
How I can help:
Special attention to every corner and making sure its spotless. Deep cleaning a shower, or kitchen or floor. Not available for recurring task.
39 Deep Clean tasks
262 reviews: 96% positive
---
How I can help:
Deep cleaning is a next level of clean that includes thoroughness you wouldn't even think of. Anything that's not regarded as general cleaning. Ex. Removing shower stains, baseboards, walls, cabinets, appliances, counter top grout, excessive messes
See More
Elite Tasker
44 Deep Clean tasks
513 reviews: 98% positive
---
How I can help:
Expert treatment of stains and soiling, and sediment buildup. Cobwebs, residue, discoloration no problem. Will handle all surfaces tile, wood floors, concrete, laminate, etc. No job too large or too small. I get it done!
See More
82 Deep Clean tasks
272 reviews: 95% positive
---
How I can help:
I have had almost 10 years of cleaning experience in various settings, i.e., homecare, healthcare, and salon environments. There isn't anything I can't clean.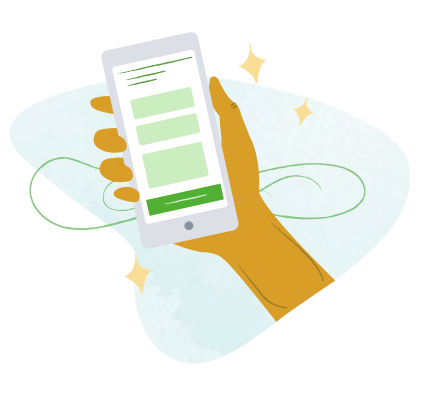 Easily book and manage tasks in our app