Deep Cleaning in LA & OC
Need someone to get in the nooks and crannies? 406 Taskers in LA & OC can apply the elbow grease to make any space sparkle.
129 Deep Clean tasks
1086 reviews: 98% positive
---
How I can help:
Enjoy your day and leave the cleaning to me. When I'm done your place will be spotless.
2 Deep Clean tasks
195 reviews: 94% positive
---
How I can help:
Great with AirBNB rentals (even thought about starting my own handling service for rental properties) or empty spaces. Details are essential
18 Deep Clean tasks
447 reviews: 91% positive
---
How I can help:
I am an expert at this! I have 5+ years experience with all listed tasks & have excellent references.
1 Deep Clean task
149 reviews: 97% positive
---
How I can help:
Hard working and thorough
1 Deep Clean task
24 reviews: 95% positive
---
How I can help:
I've done housekeeping for 2 years and I've learned how to perform highly effective deep cleanings.
4 Deep Clean tasks
79 reviews: 100% positive
---
How I can help:
I'm in culinary school naw- so I KNOW what a deep clean means! We deep clean our kitchens daily, so if you need that kind of love and affection lavished on your kitchen or bathroom- I'm your guy!
No Deep Clean tasks
8 reviews: 100% positive
---
How I can help:
Hello, just a little history in the eldest of 10 kid with two blind parents. I have done almost everything under the sun form putting together a dollhouse to completely gutting and remodeling our cabin in the mountains. I am not a licensed contractor but can do pretty much any basic - mid project. That includes, refinishing furniture, painting/staining, building projects light electrical (replace switches to installing ceiling fans), assembly of anything IKEA, landscaping, design (it's been a product and graphic designer for the past 15 years), running errands, some mechanical, basic auto, getting your cat out of the tree and much more just ask and I will give you an honest answer. Thank you
No Deep Clean tasks
3 reviews: 100% positive
---
How I can help:
You can expect efficiency, dedication, attention to detail and a smile.
75 Deep Clean tasks
294 reviews: 97% positive
---
How I can help:
I am the truth and leave no stone un-turned. I get into every nook and cranny to make your home shiny and smelling great. No job is too big!
1700+
Deep Cleaning reviews in LA & OC
Kezanae did a great job! My apartment is so clean now. Thank you!!
- Abby S., October 22, 2020
When people on her reviews say "miracle worker" it's for good reason! She is kind, non-judgmental, and did a phenomenal job! Can't recommend her enough!
- Jacquelyn R., October 22, 2020
Friendly and did a great job! Would definitely recommend :-)
- Lindsay M., October 21, 2020
Saudia is a MIRACLE WORKER!!! She transformed our home after 7 months of 3 kids and two parents working from home. I will definitely hire her again and again!!!
- Rose O., October 18, 2020
Jayden was very communicative, masked up properly for covid, and friendly! I was feeling down about how messy my place is, and when I came back after Jayden finished, I couldn't stop saying OMG out loud because it was way better than I could've expected!!!!! Besides the normal cleaning, he organized my desk and bed into a more pleasing layout, and organized my shoes by the door as well. I'm so ecstatic and grateful. Will definitely hire again and hopefully on a regular basis.
See More
- Haysol C., October 17, 2020
Great guy, was quick and efficient and came right on time. Highly recommend
- Aadil K., October 13, 2020
The absolute best!!!! Thank you soo much for the great work 😊
- Nisreen S., October 09, 2020
Markellos did a FANTASTIC job on the deep clean! He was very detailed and the space was sparkling after he was finished! Will definitely be booking him again and adding to my favorite taskers
See More
- Bungalow L., October 08, 2020
- Mia H., October 06, 2020
Very friendly. I was so stressed out with the mess and she put my mind at ease and cleaned up my home. My kitten loved her too. Would definitely hire her again. Thank you!
See More
- Corrie R., October 03, 2020
Kezanae is sucha sweet heart! Cleaned our apartment amazingly perfect! Will definitely keep her in our contacts for future cleanings.
- Gi P., October 01, 2020
This was the second time I hired Jayson for cleaning and he did an excellent job! He's friendly, prompt, efficient, patient and has superb attention to detail. He left my apartment sparkling clean. Highly recommended!!
See More
- Esther J., October 01, 2020
Nikki is absolutely amazing!! She did an incredible job with the deep cleaning. She's the best
- Erin K., September 30, 2020
Vanessa did an excellent job.  
- Wayne S., September 29, 2020
Moving into my new apartment. The landlord decided not to deep clean. Dajuan made my new home so sparkly and clean. Would def hire again!
- Darren S., September 26, 2020
Kezanae did an awesome job with this deep cleaning! She brought lots of supplies, explained everything she was going to do, and did excellent through job cleaning.
See More
- Shakeer R., September 25, 2020
Very warm friendly and efficient
- Mana T., September 24, 2020
she was delightful. kind, communicative, and thorough. i would absolutely hire her again.
- Blakely D., September 23, 2020
I'm completely blown away by Elyse's cleaning services. I have had other ladies come clean my house but no one could compare to her work. Once you have Elyse come you won't use anyone else. Not only did she exceed my original expectations but she also treated the job like it was her own house. She pays attention to the small details by folding the toilet paper like a hotel maid would do. Plus, she has such a sweet and caring personality who takes her client's demands into consideration. She also works with your schedule and is flexible if you need to change the date or time. And when she was done with the task she cleaned up & took out the trash. I'm beyond impressed with her services. Trust me hire Elyse and you won't be upset!!!!
See More
- Jac N., September 22, 2020
Michelle's service was so-so for me. She wasn't as thorough as she stated. For a deep cleaning costs, I feel the service was more of a basic cleaning.
- Deleshia S., September 20, 2020
Melissa was awesome! She did a great job with the deep cleaning job I needed. She was thorough and meticulous. Even noticed I had a carpet shampoo vacuum and offered to clean the carpet! I highly recommend Melissa.
See More
- Dana L., September 19, 2020
If you don't love Elyse, good luck finding your soul. Book her now and be done with it. She's just good people.
- Buddy W., September 17, 2020
Incredible responsiveness and quality service!
- George W., September 13, 2020
- Alex C., September 09, 2020
How it works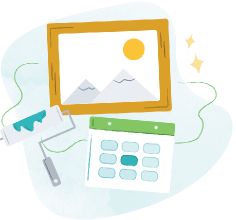 Tell us what you need done, when and where it works for you.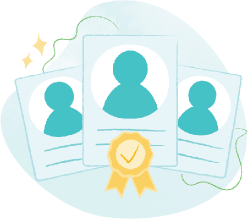 Browse trusted Taskers by skills, reviews, and price. Chat with them to confirm details.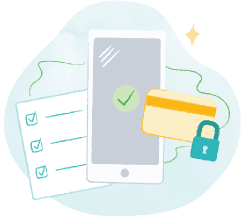 Your Tasker arrives and gets the job done. Pay securely and leave a review, all through TaskRabbit.
No Deep Clean tasks
7 reviews: 100% positive
---
How I can help:
Deep cleaning includes regular cleaning along with detailed cleaning of walls, baseboards, fridge/freezer, oven.
No Deep Clean tasks
No reviews yet
---
How I can help:
I'm a neat freak and OCD when it comes to cleaning. I don't like dust and scruffs on my things so I can guarantee you won't see it in your home once I'm done.
18 Deep Clean tasks
187 reviews: 98% positive
---
How I can help:
Special attention to every corner and making sure its spotless. Deep cleaning a shower, or kitchen or floor. Not available for recurring task.
75 Deep Clean tasks
714 reviews: 98% positive
---
How I can help:
Working to get your homes clean and disinfected during the Covid 19 virus. Stay healthy and wash your hands. Positive energy and great customer service. 10 years of experience with great reviews. 2 hr minimum charge for all cleanings.
17 Deep Clean tasks
355 reviews: 92% positive
---
How I can help:
I see right away what needs to be done. Happy to help you get your home back on track.
3 Deep Clean tasks
42 reviews: 95% positive
---
How I can help:
Detail oriented and have experience cleaning weekly and at events. I love to be thorough and check off everything on the list for a client.
3 Deep Clean tasks
62 reviews: 96% positive
---
How I can help:
I do have experience cleaning offices and houses. I have my own supplies. I mop and vacuum floors • dust furniture, clean window • make the beds • polish mirrors • scrub sinks, toilets, and bathtubs • clean counters and stoves etc.
No Deep Clean tasks
1 review: 100% positive
---
How I can help:
I'm totally unafraid of a serious deep clean, and I'm skilled at doing it too. I have experience doing this in industrial kitchens, garages, and homes.
26 Deep Clean tasks
475 reviews: 99% positive
---
How I can help:
[ELITE TASKER] Experience the detailed and comprehensive service that clients have come to love. Meticulous cleaning and organizing done right the first time! I bring all supplies/equipment required. Satisfaction guaranteed. [NO CATS - allergic]
1 Deep Clean task
63 reviews: 95% positive
---
How I can help:
I have my own cleaning company and can deep clean any house or office building. I can make sure your space or object that needs cleaning is nice and clean to your liking.
20 Deep Clean tasks
335 reviews: 97% positive
---
How I can help:
Whatever your needs for deep cleaning are, I'm able to provide you with great satisfactory service. Communication is key so as long as we are on the same page it's all good.
8 Deep Clean tasks
277 reviews: 98% positive
---
How I can help:
IS oooooh so good at getting a place cleaned fastidiously. I know how to clean, what to clean, and the best products to use in the success of such ventures.
16 Deep Clean tasks
268 reviews: 97% positive
---
How I can help:
For fun, I clean my apartment from floor to ceiling. It centers and relaxes me. I am thorough to the last spot of dirt. No matter what the mess, I will get it completely taken care of.
6 Deep Clean tasks
228 reviews: 99% positive
---
How I can help:
I'm mildly ocd and have been cleaning and organizing homes/businesses/sheds for years. I have Green and child/pet safe cleaning options. I bring every tool to clean scrub polish almost any surface, and I understand the science behind my work.
No Deep Clean tasks
14 reviews: 100% positive
---
How I can help:
Let's get your place cleaned and ready for you new to enjoy. I work quickly, carefully and thoughtfully. I understand cleaning is hard work and I'm up for the challenge.