Deep Cleaning in Denver
Need someone to get in the nooks and crannies? 157 Taskers in Denver can apply the elbow grease to make any space sparkle.
No Deep Clean tasks
48 reviews: 95% positive
---
How I can help:
I am very thorough and efficient. 
No Deep Clean tasks
No reviews yet
---
How I can help:
I previously owned and operated a cleaning company. I have all supplies (green and eco friendly supplies at request) and know what it takes for deep cleaning, move in / move out cleaning, and rental units. 
1 Deep Clean task
1 review: 100% positive
---
How I can help:
I'm a neat freak! Grew up with chores cleaning the house, my dad would always send me back if I didn't do the job right. As a result I am incredibly thorough - I don't just wipe down the obvious surfaces and move on.
1 Deep Clean task
12 reviews: 100% positive
---
How I can help:
Show me the mess and I'll have it spotless in no time! I am very fast and thorough and pay close attention to small details. 
6 Deep Clean tasks
69 reviews: 100% positive
---
How I can help:
I come fully prepared with all supplies necessary. Can bring carpet cleaner, steam cleaner or just about any extra tool needed. Plenty of experience. Ovens, refrigerators, windows, walls- you name it and I will clean it!
No Deep Clean tasks
9 reviews: 88% positive
---
How I can help:
I am an efficient and thorough cleaner. If you need someone to help get your house, rental or office building ready for a sale or inspection, I am the right person for the job.
5 Deep Clean tasks
49 reviews: 100% positive
---
How I can help:
Extensive experience in the service industry and as a custodian -- I know my way around cleaning supplies and don't shy away from toilets
1 Deep Clean task
13 reviews: 92% positive
---
How I can help:
As someone who has been cleaning houses consistently for over 5 years, deep cleaning has become a specialty of mine. I particularly shine in move-in and move-out deep cleanings, as I love the challenge of making spaces look and feel as if no one was ever there. However, I am also a rockstar at deep cleaning those currently loved-and-lived-in homes. The feeling of giving someone the security of a genuinely clean, safe, and healthy space is second to none. Peace of mind is the name of the game and what keeps me going!
No Deep Clean tasks
No reviews yet
---
How I can help:
I love cleaning. It is therapeutic by nature. I will clean your spaces very well. 
150+
Deep Cleaning reviews in Denver
Absolutely exceptional! Eric is worth every penny. This was my second task with him, and I definitely wasn't disappointed. Highly recommend if you are looking for top notch work.
See More
- Cheyenne P., October 21, 2020
Billy was communicative ahead of the task to make sure he had everything for the task. He worked hard, and did an awesome job.
- Henry J., October 12, 2020
Nora was fabulous! She arrived promptly, prepared, and ready to do the job! I hired Nora to help us out with a deep clean for my elderly mom's apartment and she paid attention to all the details....we are having her come out for a second job tomorrow, and again, for regular monthly cleanings.  Very happy with her service! 
See More
- Marcela A., October 11, 2020
Mackenzie was such a great help. She was thorough and detailed everything you could want! I'll definitely be using her again.
- Lindsey R., September 24, 2020
Stephanie was wonderfully thorough and professional. She did a wonderful job and paid particular attention to little details that other overlook
- Angie G., September 02, 2020
Paul is really great! He worked very hard for me and did a really meticulous job deep cleaning. 
- Kayla K., August 28, 2020
I highly recommend Adi; she is a very professional and detail oriented cleaner. She was punctual, did a very thorough cleaning job, and followed up with me afterwards to confirm everything she had cleaned. My apartment looked amazing afterwards, and it would have taken me at least twice as long to achieve the same level of cleanliness.
See More
- Cassidy H., August 14, 2020
Melanie was great!  She did a very good deep clean on a studio apartment that was grimy and in rough shape.
- Eric L., August 08, 2020
Eric was incredibly thorough and professional, he was very friendly and kept us updated as he went along. I would absolutely recommend him to anyone with a big or small cleaning job!!
See More
- Amber I., August 04, 2020
Melanie was so accommodating and wonderful! Our house looks amazing! We are so thankful!
- Sarah Sims P., July 31, 2020
Melanie arrived on time and was cheerful and thorough with her deep clean of our apartment prior to moving out. We couldn't be happier and highly recommend Melanie!
See More
- Anica S., June 29, 2020
Joel was very timely, professional, and communicated effectively. He did an excellent job with our request and was knowledgeable about the appropriate cleaning solutions. He also did his due diligence with the task, returning multiple times to run cleaning solution in our washing machine.
See More
- Savannah M., May 11, 2020
Spotless. Ian did a fantastic job deep cleaning our place. Exceptional attention to detail.
- john w., March 08, 2020
James was so communicative and prepared - brought his own cleaning supplies and really went the extra mile. He even brought his partner for an extra pair of hands to make sure everything was thoroughly done. Very professional and I would highly recommend him!
See More
- Olivia T., February 16, 2020
Lisa was great! She did an amazing job at helping me prepare for move-out at my apartment! Definitely recommend!!
- Rielly K., February 05, 2020
Joel is amazing. He cleaned our office until it sparkled and worked for a very long time
- Meagan E., January 14, 2020
James was thorough with his approach to cleaning my home. He came prepared with all necessary cleaning materials and followed my personalized needs. I especially appreciated his attention to detail and willingness to do special cleaning tasks in my multiple-pet household. I am definitely going to be hiring James again.
See More
- Madeleine W., January 08, 2020
Where do I even begin, she was AMAZING! My apartment was pretty clean to start with (or so I thought) but she got every nook and cranny, behind the couch, the window sile-- I mean everything in my apartment is shinning. I would without a doubt hire her again and can not recommend her enough. She brought all her own cleaning supplies, was incredibly nice, and really really did an awesome job!
See More
- Olivia D., January 08, 2020
Timely, super friendly and left our bathroom absolutely spotless. Definitely recommend and will be leveraging his skills in the future!
- Margaret H., October 28, 2019
Tim was nice and professional. Got the job done efficiently. Would hire again!
- Leigh G., October 24, 2019
James did a fabulous job helping to get our bedroom and bathroom into top shape following a construction project. Friendly, easy to work with, and very thorough. Will definitely book again!
See More
- Jennifer G., September 26, 2019
Attention to details, fixed my vaccum as well, very friendly and efficient
- Pranati S., September 23, 2019
- Aurora P., August 30, 2019
Hiring Ryan was a huge score! He showed up on time and knocked out a large power washing and hauling project in a fraction of the time I imagined it would take! Def going to hire him again for some handyman stuff around the house. Thanks Ryan!
See More
- Amanda M., August 30, 2019
How it works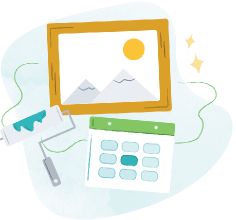 Tell us what you need done, when and where it works for you.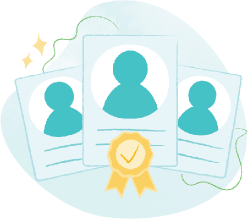 Browse trusted Taskers by skills, reviews, and price. Chat with them to confirm details.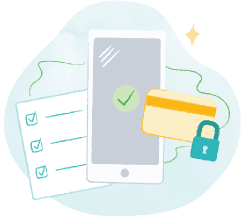 Your Tasker arrives and gets the job done. Pay securely and leave a review, all through TaskRabbit.
58 Deep Clean tasks
168 reviews: 98% positive
---
How I can help:
I've worked at a production brewery for over 3 years so I am in every sense of the word a PROFESSIONAL cleaner!
No Deep Clean tasks
No reviews yet
---
How I can help:
Guarantee to beat any published offers
10 Deep Clean tasks
256 reviews: 99% positive
---
How I can help:
I have amazing cleaning products, including a medical grade disinfectant, that can clean just about anything! I pay close attention to details and look forward to helping you get your space nice and clean!
No Deep Clean tasks
No reviews yet
---
How I can help:
I was in the navy where we clean all the time! Also I'm a dad, so cleaning is basically my life! 
No Deep Clean tasks
6 reviews: 100% positive
---
How I can help:
I come prepared to each job with all supplies & natural products! With 4+ years of professional experience under my belt, my attention to detail & strong work ethic set me apart from my competition. I strive to exceed expectations every time!
No Deep Clean tasks
No reviews yet
---
How I can help:
I can provide pictures if needed but I am very detail oriented and I love to clean!
4 Deep Clean tasks
203 reviews: 98% positive
---
How I can help:
To those who have never heard the words 'deep-clean' used before; the word is used for looming, nook & cranny, hard cleans. Trust Aaron with all your basic cleanliness needs! Don't hesitate to call the best, if it looks too tough to ask for help!
1 Deep Clean task
98 reviews: 86% positive
---
How I can help:
I have 5 siblings and 7 nieces and nephews that all live and love under one roof. I'm the main cleaning man as well as the house chef. I know what it means to get down and dirty with cleaning and detailing :)
No Deep Clean tasks
180 reviews: 93% positive
---
How I can help:
I work in heavy jobs before and deep cleaning as well. I did new construction deep cleaning, I also own a truck that for a small fee ill be happy to provide for trash, thank you!!
3 Deep Clean tasks
170 reviews: 98% positive
---
How I can help:
I've worked with a friend in the past and we did deep cleanings of apartments and homes when people moved out and needed to be cleaned for new tenants! *Minimum 2 hours required!*
No Deep Clean tasks
8 reviews: 100% positive
---
How I can help:
I love to clean and I will go above and beyond to ensure you are satisfied with the results
2 Deep Clean tasks
15 reviews: 100% positive
---
How I can help:
 In my world we call deep clean, a double scrub and I don't mind it !!
No Deep Clean tasks
No reviews yet
---
How I can help:
Sometimes life just gets in the way and we're unable to maintain spaces the way we'd like. I can get your space to how you'd like it and provide a deep cleaning service unparalleled to any other Taskers!  Professional. Punctual. Dependable. 
3 Deep Clean tasks
3 reviews: 100% positive
---
How I can help:
I have deep cleaned million dollar homes in preparation for selling.
No Deep Clean tasks
106 reviews: 100% positive
---
How I can help:
Let me help you with your cleaning needs big or small, home or at your place of work. I have all the basic cleaning supplies necessary and more - step stool, ladder, high reach duster and rug doctor cleaner. I prefer hand washing floors versus using a mop to provide optimal results!I offer my carpet cleaning services to you! I have a Rug Doctor carpet cleaner with attachments that can also handle you stairs and nooks and crannies. I will bring the necessary carpet cleaning solution and can also vacuum prep your carpets if needed. Moving furniture is in scope as well if desired - your call! I am willing to consider other "deep cleaning" tasks you may have.