Decoration Help in Austin
Need help bringing a vision to life? 5079 Taskers can help decorate the perfect scene for your next event.
Book Now
No Decoration tasks
32 reviews: 93% positive
---
How I can help:
This the season to dec the halls!!! I'm willing and able to help with all decoration needs, so give me a shout!
No Decoration tasks
41 reviews: 95% positive
---
How I can help:
Just tell me where you want things, and I will do my best to match your vision. 
1 Decoration task
216 reviews: 92% positive
---
How I can help:
No Decoration tasks
306 reviews: 99% positive
---
How I can help:
I have worked as an Event Planner, as well as decorating/redecorating for both businesses and individuals.
No Decoration tasks
34 reviews: 100% positive
---
How I can help:
I have years of event management and personally love to cook and entertain. I have a good eye for making things look "party-ready". I also have five years of floral design experience so I would be happy to help you with those, too!
See More
2 Decoration tasks
235 reviews: 98% positive
---
How I can help:
Who doesn't love a party? I'll help you set up, take down, & serve food and drinks. 
1 Decoration task
44 reviews: 100% positive
---
How I can help:
I can provide advice, direction, and assistance with basic decorating chores and tasks. I have the skills and experience to help brainstorm, plan, shop, and follow through with your decoration needs.
See More
No Decoration tasks
No reviews yet
---
How I can help:
@angelaorganizes has been decorating for years and organizing spaces for supreme event layout and enjoyment.  Contact me today if you need support or just don't have time.  Give me the vision and I'll make it happen. 
See More
No Decoration tasks
272 reviews: 99% positive
---
How I can help:
I'll handle the party decorations so you can focus on the 50 other items on your F1 SXSW ACL Pre-Event After Party VIP MEET & GREET AirBnB Symposium for a Moratorium on Conventions and Music Festivals to-do list.  Oh and I can do Christmas Lights
See More
50+
Decoration Help reviews in Austin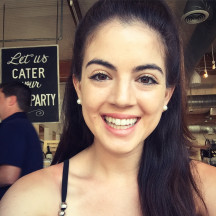 Natalie was on time, communicative, charming and super helpful. Super recommend!
- Renata V., September 13, 2019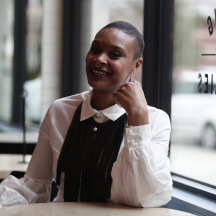 Asia was extremely helpful with design ideas and suggestions on how to best lay out my space. We'll continue to collaborate in the future!
- Taylor S., August 02, 2019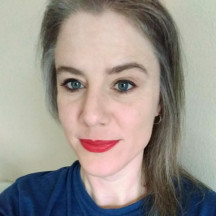 Julia is the kindest, most intelligent, and wonderful helper! Grateful in spades!!
- Karen S., June 06, 2019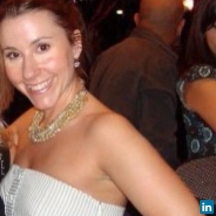 Crystal is a force to be reckoned with! She came into a chaotic situation and immediately focused & organized the task without any hiccups! I wish our company could hire her full time!! She is worth every penny. Btw, the first tasker I hired was a no show and boy am I glad because we hired Crystal who jumped at the last minute situation! She is like her name CRYSTAL clear! Loved her! Highly recommend!!
See More
- Kit B., December 01, 2018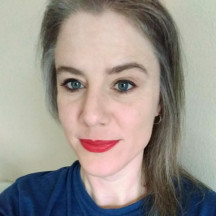 Best tasker ever. Jack of all trades
- Joseph A., November 30, 2018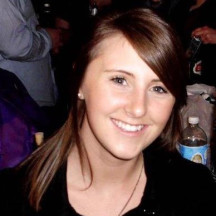 She is just awesome. Goes above and beyond both times I have worked with her.
- Rebecca L., November 12, 2018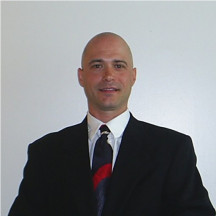 James was amazing!  He put up outside Halloween decorations that look awesome!!  Will definitely hire him again.
- Beth E., October 21, 2018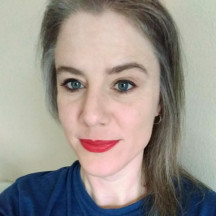 Excellent work - thank you!
- Melissa Q., October 13, 2018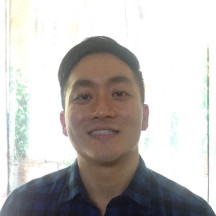 Richard did a great job hanging ~15 frames in a picture collage on our wall. He was honest, fast, friendly, and thorough. Thank you Richard!!
- Peter G., June 09, 2018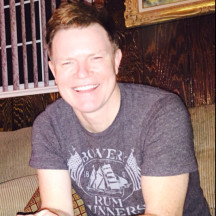 Ken helped set up the decor for my wedding and did an INCREDIBLE job. He followed the instructions and went above and beyond to make sure everything looked perfect. He was very proactive, communicative, and kind. I highly recommend working with him!
See More
- Charlene L., April 01, 2018
Kyle arrived right on time and completed the task in a timely, friendly, and efficient manner. My outdoor string lights look great! And thanks to Kyle I didn't have to stress about it before my party ??
See More
- Hannah P., March 02, 2018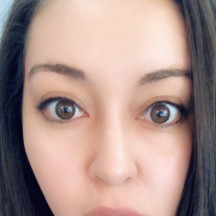 I've hired her three times and been impressed every time!
- JoLisa H., January 07, 2018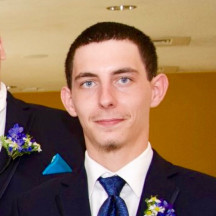 Randy is quick, careful, and inventive.  I'm booking him again!
- Judy A., December 16, 2017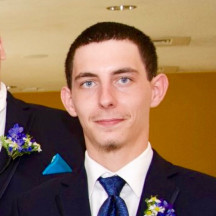 Randy took initiative when my calendar got crowded, two different assistants arrived later than expected, and then I got caught on an important business call and could not let it go, but it was Randy who solved the situation.  He has a level head, initiative, and has been able to do everything I needed and done it well. I will use him again and again.
See More
- Judy A., December 16, 2017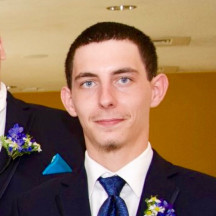 Randy has so many skills and brings the tools to help preparing a home for the holidays. He works quickly and cooperatively.  I will definitely call on him again.  
See More
- Judy A., December 09, 2017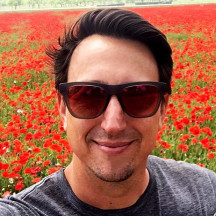 Could not be happier with Tim's work for me (stringing lights on our Christmas tree). I'm very picky about how the lights look and he did a spectacular job. Also prompt and easy to communicate with. Hire Tim!
See More
- Jodi Z., December 05, 2017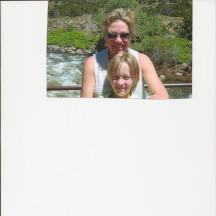 Need the Christmas tree put up while I ran errands. She did it in an hour and my tree is large. Efficient, fast, great communication, overall wonderful experience.
See More
- Daniel N., December 02, 2017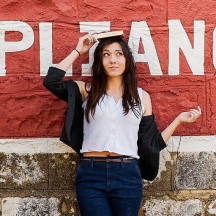 Morgan is great help!  We took down Halloween decorations and put up Thanksgiving decor.  She was up and down ladders, and she has a good eye for what looks good.  I enjoyed her sense of humor.
See More
- Judy A., November 08, 2017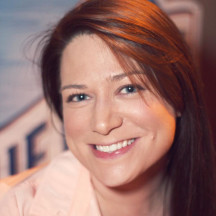 She was great and I will request her the next time I need help.
- Suzie H., October 11, 2017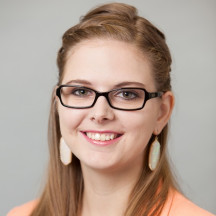 Jenny saved the day! She prepared an adorable fruit tray, decorated with balloons, streamers, & capes. Then she quietly came back after the party & cleaned it up!
See More
- Rosie C., February 21, 2017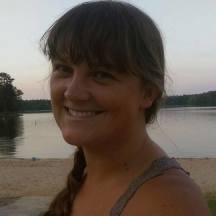 Heidi was on time and pleasant to work with!
- Kelsey P., October 28, 2016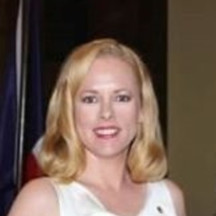 Another amazing job! Stupendously creative with great ideas.
- Zane M., October 22, 2016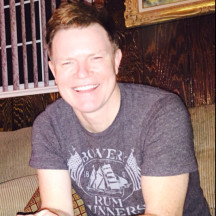 Is Ken the best interior decorator of all time? Probably. I gave him a very limited budget AND I asked that he use my existing (mediocre) furniture. The results were both affordable and phenomenal. So phenomenal that it impressed my mother which was the biggest interior decorating win of my life. A few of the specifics that make Ken so amazing: -Exceptional communicator -Fantastic eye for design and spacing -Creative with limited resources -Shows initiative but really (I can't emphasize this enough) listens to what you want to do and how you want to do it and works with you making the place your own -Responsible with receipts and communicates costs ahead of time – no surprises cost wise -Was extremely efficient with his time and I always wondered how he got so much done so quickly and somehow he'd clean and stage my apartment each time he'd leave
See More
- Johnny W., September 09, 2016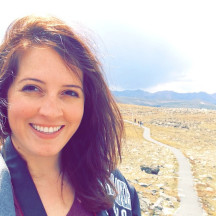 Thank you, Sara! My friend said it was the best way to return home and it may her feel so special. All thanks to you!
- Rachel Y., February 03, 2016
How It Works
Tell us what you need done, when and where it works for you.
Browse trusted Taskers by skills, reviews, and price. Chat with them to confirm details.
Your Tasker arrives and gets the job done. Pay securely and leave a review, all through TaskRabbit.
No Decoration tasks
191 reviews: 98% positive
---
How I can help:
I've handled decorating for fundraising events for 5000 and have decorated my back porch for my sons b-day. I got this.
No Decoration tasks
43 reviews: 100% positive
---
How I can help:
Good at following instructions, also set up for a lot of parties so have experience in ensuring flow of food/drink stations as well as movement around a venue.
No Decoration tasks
No reviews yet
---
How I can help:
I spent 16 years in visual merchandising where I directly executed and over saw execution of large complex seasonal displays.
2 Decoration tasks
117 reviews: 96% positive
---
How I can help:
Im a Professional organizers full of tips, unique methods and organizing systems that can help you get organized and, more importantly, stay organized. Have a creative forces whose main goal is to make your  lives function better.  I'm a Profetonal organiser for home, closet, office,,garage and business with years of experience . I'm A  professional interior designers who literally think outside of the box; i know how to use space that you never imagined you had and coming up with amazing storage solutions that work you and your needs I'm a problem solver and will work with you to I Chiva your goals and desire. I'm selfmotivated stay on track respect my deadline and a easy and fun personally  to make your life change a little less hard I speak 4 languages I have traveld around the world wich gives me a better understanding of people needs and made me very creative . I also have 6 year of bookkeeping experience using quicbooks. Worked in different field and currently work as a personal as a personal  Assistant /organizing and book keeper using quicbooks  for A BMW Repair Shop . I'm very crafty and great with event planing let me worry about your problem so you can enjoy a better organize life style I'm a licensed interior designer 
See More
No Decoration tasks
No reviews yet
---
How I can help:
I have worked in event management and love decorating for holidays, so combining both some professional experience and my love for things festive, I would love to help you out with your decorating needs!
See More
2 Decoration tasks
465 reviews: 98% positive
---
How I can help:
I'm a hard worker and my attention to detail is second to none. I would excel at helping decorate or set up for an event.
No Decoration tasks
23 reviews: 100% positive
---
How I can help:
Anything you need, I'm here for you
1 Decoration task
179 reviews: 97% positive
---
How I can help:
Experience in organizing and decorating for various events, from the beginning to the end, in a variety of settings, ranging from home to office, for individuals, high profile clientele and organizations. 
See More
7 Decoration tasks
28 reviews: 100% positive
---
How I can help:
Over 25 years of interior designs, home staging, holiday & seasonal decor both inside and outside your home. From traditional to modern to shabby chic to rustic and cozy - I can help you transpose your wonderful home to a beautiful home! 3 HR min req
See More
No Decoration tasks
No reviews yet
---
How I can help:
I set up the Cota race track at the Circuits of America for all sorts of event.
No Decoration tasks
36 reviews: 100% positive
---
How I can help:
I would love to talk to you about all your party set up needs.
No Decoration tasks
No reviews yet
---
How I can help:
I am a graphic designer, so I have an artistic capability and decorating is something I love to do. I have boards on Pinterest specifically for holidays, parties, and interior design.
See More
1 Decoration task
14 reviews: 100% positive
---
How I can help:
I am a party planner, decorator and crafter! I have planned, organized and executed many personal and corporate events with a portfolio available upon request. 
No Decoration tasks
No reviews yet
---
How I can help:
With trained work experience as a stewardess on a private yacht, I have an excellent eye for detail and organization. Whether it's creating a beautiful table setting or interior design, I will provide a high standard service catered to you.
See More
No Decoration tasks
1 review: 100% positive
---
How I can help:
I am a creative person with a knack for vision and beauty.
Easily book and manage tasks in our app