Wallpaper Removal
Breathe new life into your space with wallpapering services.
Breathe new life into your space with wallpapering services.
Find help now
Wallpaper Removal & Installation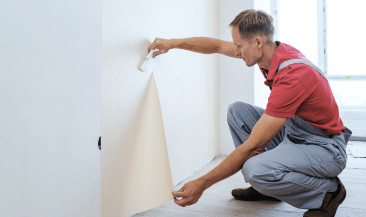 We all know someone who has the ugliest wallpaper in their home… we don't want that person to be you.
Before you try to rip down that wallpaper, remember how careful you have to be not to damage your walls.
They don't make wallpaper as hard to remove as they used to… but even today wallpaper removal is not an easy task. The challenge is to slowly and deftly remove the wallpaper without damaging your wall, which can be a lot more expensive to replace than just hiring a Tasker to help you remove that old wallpaper.
Taskers can help with wallpaper installation services just as well as removal.
From figuring out how much wallpaper you need, to actually getting it up on (or off of) the wall, Taskers can provide end-to-end wallpapering services so you can impress your guests.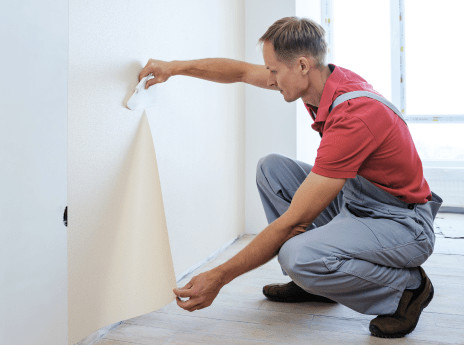 How it works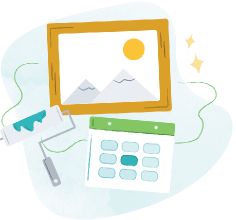 Tell us what you need done, when and where it works for you.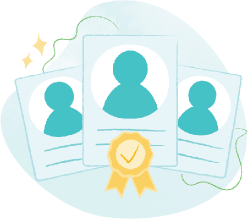 Browse trusted Taskers by skills, reviews, and price. Chat with them to confirm details.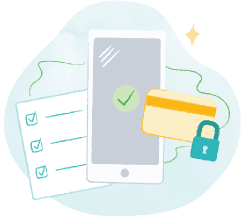 Your Tasker arrives and gets the job done. Pay securely and leave a review, all through TaskRabbit.
Frequently asked questions
Taskers typically charge around $25-40 per hour for wallpaper removal services. It usually Takes a full working day to remove wallpaper from a full room or to install new wallpaper.
Peel and stick wallpaper, also known as removable or self-adhesive wallpaper, is a popular option for rental spaces. Compared to installing wallpaper with a paste, peel and stick wallpaper will not last as long and can start to peel on its own. If this happens, don't hesitate to reach out to your Tasker for help reapplying some adhesives!
Painting a wall or installing wallpaper each come with their own pros and cons. Aside from stylistic preferences, the main advantage of wallpaper is that it lasts longer than paint and requires less maintenance once installed. However you're hoping to redesign your space, you can hire a Tasker to help!
No, installing wallpaper does not damage the wall, but removing wallpaper can potentially damage your wall if it's not done with proper care. A lot of people run into trouble with removing old wallpaper, which is why it's so popular to hire someone like a Tasker to help get it done with minimal damage.
Removing wallpaper is above all else tedious. Removing old wallpaper is notoriously difficult because of the paste used to adhere it to walls. It helps to hire someone who has experience with removing wallpaper not just for the convenience but also to minimize the risk of damaging your wall. If damage does occur, you may need to repair or replace your drywall, which a Tasker can also help with!