Help Moving in San Diego
Browse 295 Taskers in San Diego to help pack and haul your belongings, while you make yourself at home.
No Help Moving tasks
13 reviews: 100% positive
---
How I can help:
I own a small truck, with moving blankets, several dollies. My truck has a shell so I can not move any mattresses. I have racks, so I can accommodate 16 foot lumber. Let's move that thing!
No Help Moving tasks
No reviews yet
---
How I can help:
I dont have a big truck but I know how to drive them! If you rent the u-hual I can help you pack up and move it all to your new space. I have a great work ethic and can lift heavy things!
107 Help Moving tasks
702 reviews: 99% positive
---
How I can help:
Please read reviews from hundreds of satisfied clients that put me in the league of my own! Hire me and see why. If you need truck driven across the state for you, you found the right guy. Fly and relax while I take care of it all on the ground!
9 Help Moving tasks
105 reviews: 92% positive
---
How I can help:
6'4,    240.  I frequent the gym.  I've worked for event creative.com  where we set up strikes events daily. I'm quick, safe, and efficient.  I've tasked several moves on this app with excellent reviews.  Two hour minimum.
17 Help Moving tasks
160 reviews: 96% positive
---
How I can help:
I move quickly and efficiently. I can pack a 1 bedroom apt in about 2-4 hours. I carefully wrap breakable items, properly label boxes, and keep things organized among the chaos of moving. I can unpack, breakdown boxes and take to a recycling center.
10 Help Moving tasks
37 reviews: 100% positive
---
How I can help:
As a recent UC Berkeley graduate, I am confident I can tackle just about any task. I will work quickly, accurately, and will always ensure the job is completed as requested. I promise a pleasant experience when hiring me as your tasker.  
No Help Moving tasks
62 reviews: 98% positive
---
How I can help:
I have no problem organizing and helping with a move!
72 Help Moving tasks
262 reviews: 99% positive
---
How I can help:
Very helpful. I have a truck and trailer. If the trailer is needed I do charge a small one time $35 fee, but can usually get larger moves done in 1 to 2 trips. I also have a F-150 truck for smaller moves but can pack a lot of small items.
7 Help Moving tasks
25 reviews: 76% positive
---
How I can help:
Let me come help you move around the house.  I am strong and can lift up to 75 pounds.  I also have tools to break down any furniture that you may need. I won't stop until the job is finished.  
2750+
Help Moving reviews in San Diego
Thanks for a smooth and easy transition! Helped move furniture, mount two TVs and carry various heavy items:
- Jessica P., June 04, 2020
John was super fast.  He worked hard and was pleasant to have around :)
- Lara Z., June 04, 2020
He was on time and did a wonderful job. Couldn't have asked for more.
- James K., June 04, 2020
Best posible Service! Highly recomended!
- Luz E., June 03, 2020
Great guy to help with a move. Fast and smart worker.
- Rob B., June 02, 2020
Brian went above and beyond to help us with our move. His great attitude made a stressful day easier.
- Rob B., June 02, 2020
Michael was on-time, efficient and took care to help me pack all my belongings for a an upcoming move. The request was last minute and literally saved my day. Well worth my time! Would absolutely hire again. Thanks Michael!
See More
- Ryan E., June 02, 2020
Cody did an amazing job with a complicated task. He helped me dispose of some heavy furniture with just a few hours notice.
- Michael N., June 02, 2020
Scott is on time, reliable, efficient. Highly recommend!
- Blaire P., June 01, 2020
Diego was great! He arrived on time and was very professional. He helped me move all my things into a moving container and was able to disassemble all my larger items of furniture to maximize the space that I had to store things. He and his friend, Jose, were a great help and I would definitely recommend them!
See More
- Melissa Y., May 31, 2020
I recommend John Richard for anyone looking to have a task done as quickly and easy as possible. I didn't get just a job done but I also found a friend in this guy! I will definitely as for help only from him from now on. John can assemble any piece of furniture, he is also strong and very polite and friendly. I love this guy 
See More
- Ribal B., May 31, 2020
Cameron was great! Super friendly and hard working. I'd strongly recommend.
- Shane A., May 30, 2020
This is the second time I hired Cody to help me. Will absolutely use him again!
- Christina C., May 30, 2020
I have hired Daniel twice to move and he is just the best! Such a great guy and he really does a wonderful job!
- Connor L., May 30, 2020
Chris was very good at helping with moving to a new apartment. he's did really well. thank you Chris!
- mark j., May 28, 2020
Scott was extremely helpful in helping me move. He was friendly, punctual, and went above and beyond by addressing smaller issues like removing a stripped screw and fixing broken and cracked planks in my mattress base. Yay Scott!
See More
- Melanie H., May 28, 2020
Did an excellent job! He was very careful in handling my very heavy furniture and was able to find a way to fit all of my stuff in a small storage unit. I will definitely be hiring him again soon! 
See More
- Michelle S., May 26, 2020
Second time he has helped me. Friendly, quick, efficient and was able to help sooner than anticipated.
- Shea P., May 26, 2020
Very good in responding back through the TR app and was on time.
- Keith H., May 25, 2020
Punctual, friendly, and hard worker. Kari made moving a dozen pieces of furniture very easy.
- Ronald B., May 23, 2020
Straight forward, fast efficient, no gimmicks, organized
- Alan V., May 22, 2020
Hard worker, trustworthy and great attitude! Thank you Bryan!
- Rob I., May 20, 2020
Punctual, friendly, respectful and knows what he is doing! Has a truck, a dolly and all the tools. Hired him for moving furniture and have no regrets, the process was soooo easy. Would recommend to anyone and I know who to book if I need help again.
See More
- JIN K., May 17, 2020
Brandonn was very professional and moved my apartment furniture with ease! Highly recommend him to help you with any move.
- Emie C., May 16, 2020
How it works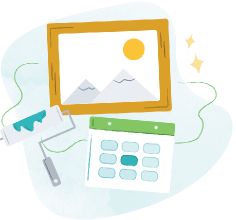 Tell us what you need done, when and where it works for you.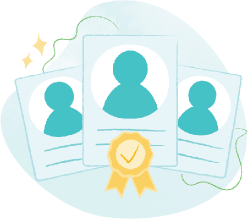 Browse trusted Taskers by skills, reviews, and price. Chat with them to confirm details.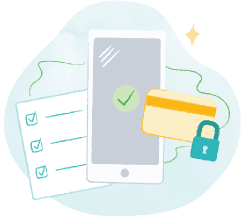 Your Tasker arrives and gets the job done. Pay securely and leave a review, all through TaskRabbit.
1 Help Moving task
7 reviews: 100% positive
---
How I can help:
UPS may not be a moving company per se, but as a UPS driver, I routinely loaded and unloaded packages over 100 lbs. I can move a 200 lbs porcelain elephant without breaking a tusk!
8 Help Moving tasks
65 reviews: 89% positive
---
How I can help:
Currently have moved 56 homes, 12, offices and 7 creative work spaces. Work smarter not harder ;)
1 Help Moving task
3 reviews: 100% positive
---
How I can help:
I own a professional organizing business and would love to help you pack/unpack your home. I have tools that I can bring with me to help you with this process in the most efficient way possible! 
38 Help Moving tasks
203 reviews: 98% positive
---
How I can help:
I have moved every other year for the past 13 years so I'd say I'm good at it  ;)
Elite Tasker
37 Help Moving tasks
67 reviews: 100% positive
---
How I can help:
Need help moving something? I'm 6' 3" and 185 pounds of man power, with a can do attitude. Available for a flat fee: Chevy Silverado 2500 HD long bed and Enclosed Cargo Trailer with ramp, dollies, moving blankets and tiedowns. 2 hour minimum.
Elite Tasker
94 Help Moving tasks
520 reviews: 99% positive
---
How I can help:
I'm used to working with details & getting things done correctly the first time. I've moved many times in my life due to work & the military. If you need to put items in my vehicle I have a Prius V so items need to fit in a small wagon size car.
Elite Tasker
23 Help Moving tasks
97 reviews: 94% positive
---
How I can help:
Organizing, packing and moving!  I TAKE INVENTORY-  I own aToyota Tacoma, used for one or two furniture pieces, but I can rent a U-Haul or trailer for large moves.  Gas and U-haul rental not included 
16 Help Moving tasks
45 reviews: 97% positive
---
How I can help:
I have over 20+ years on how to properly move items to its proper location. I have my own hand cart along with tie downs straps and hard work to get the job done.
Elite Tasker
63 Help Moving tasks
288 reviews: 98% positive
---
How I can help:
*COSTCO and MIlitary access/id* I'm here to deliver on all your needs. Moving is what I do. Packing boxing with safely wrapped items so they won't break is my first priority. I want to help get you moved quick and easy!
82 Help Moving tasks
319 reviews: 99% positive
---
How I can help:
I have 21 plus years of experience as a mover for companies such as Global, Mayflower and Atlas. Great at loading a truck. Experience with local, military and international moves. I am an excellent packer. I own a box dolly and a furniture dolly. I have moving blankets and straps as well. If you need someone to direct a crew of movers, I am your guy.
Elite Tasker
68 Help Moving tasks
630 reviews: 98% positive
---
How I can help:
I'll move your belongings with care and handle them as if my own. I'll make your home fit inside the truck/pod and securely too. Over 100 satisfied customers with positive reviews, I know exactly how to make your move smoother.
1 Help Moving task
No reviews yet
---
How I can help:
I've personally moved 6 times cross-country in the past 6 years.
No Help Moving tasks
No reviews yet
---
How I can help:
I am strong, hard working, careful and conscientious.
No Help Moving tasks
7 reviews: 100% positive
---
How I can help:
I am a big guy who is often called upon by friends to help move. 6-2, 210 lbs who lifts weights. Moved every couple of years for the past 8 years, so I have a lot of experience in this area! Recently moved all by myself, no one helped!
Elite Tasker
33 Help Moving tasks
70 reviews: 98% positive
---
How I can help:
Have managed and operated a moving company/furniture store for a long time with great results. I have a fully equipped truck available for use to handle the toughest jobs. Can't wait to be your moving guru!