Remove Furniture in San Diego
Need to move that couch or piano out the door? 287 Taskers in San Diego are up to the challenge.
No Heavy Lifting tasks
5 reviews: 100% positive
---
How I can help:
I have worked in the shipping department of an electrical company where I lifted and moved heavy objects weighing as much as 100 pounds for 8 hours a day. Efficiency and speed is my priority when it comes to lifting heavy objects.
62 Heavy Lifting tasks
247 reviews: 95% positive
---
How I can help:
Basic a heavy lifting if you need an extra hand. I can move heavy boxes and smaller items, the big Items I may need another hand. But if You think one person can move it, then hire me. 
5 Heavy Lifting tasks
106 reviews: 92% positive
---
How I can help:
I'm a big guy that works out regularly.   Im safe, quick, and efficient.  Have great reviews of my work. 
4 Heavy Lifting tasks
38 reviews: 100% positive
---
How I can help:
I am an active person and frequent the gym. I will work quickly, accurately, and will always ensure the job is completed as requested. I promise a pleasant experience when hiring me as your tasker.  
22 Heavy Lifting tasks
263 reviews: 99% positive
---
How I can help:
4 Heavy Lifting tasks
7 reviews: 100% positive
---
How I can help:
This is my forté! I have 16 years experience as a UPS driver, where I carry packages over 100 lbs. I can easily move a 200 pound TV from the 1950s!
11 Heavy Lifting tasks
206 reviews: 98% positive
---
How I can help:
Able bodied 33 year old male
15 Heavy Lifting tasks
170 reviews: 100% positive
---
How I can help:
Need help moving something? I'm 6' 3" + 180 pounds of man power, willing and ready to help you out. Work smarter, not harder is my motto. Furniture sliders, moving blankets and dollies and tools included. Fee for truck and trailer. 2 hour minimum.
120 Heavy Lifting tasks
521 reviews: 99% positive
---
How I can help:
I've moved many large things & was in the Artillery in the US Army so I won't drop your thing especially if they're explosives!. I'm a contract IT professional used to working with details & getting things done correctly the first time. I've done contract work for 15yrs & always provide client satisfaction.
1300+
Remove Furniture reviews in San Diego
Guys, Eero is probably the best choice you can find in the San Diego area. We need to move to another city and needed him to move 4 pieces of furniture. He did a lot more than what we expected, and he placed our stuff very carefully. He even helped us moved boxes and lots of other stuff, plus cleaning the apartment. He is so nice, communicative, and does the best job!!! We are so appreciative of his effort. If you need help, he definitely is the best choice! Believe me.
See More
- Aurora m., April 16, 2021
An amazing attitude super happy to help with anything I needed!! He moved around some super heavy objects for me and brought all the right tools to make it happen. Would definitely book him again and highly recommend Rafael!
See More
- Angelina K., April 13, 2021
He was super helpful and was able to help me lift a heavy object that I needed assistance with!!
- Yapha K., April 12, 2021
Bryan A was excellent. He lifted all my heavy chests and furniture, moved my huge smart TV into another room and mounted it expertly. He also moved my 2 computer stations along with printers into another room and made sure everything was connected and running smoothly. He went out of his way to be kind and helpful every step of the way. He even came back the next day to finish an especially difficult task. I highly recommend Bryan👍🏽
See More
- bonnie b., April 11, 2021
On time, excellent mover. Highly recommend!!!
- Janet W., April 10, 2021
He did extremely well. He offered great suggesting for freeing up work space, and did a wonderful job of making it happen.
- Alicia C., April 07, 2021
Rafael is nice and professional, prompt and reliable! Definitely hire him, best experience so far! Thank you Rafael!!! You are amazing!
- Mona F., April 06, 2021
Steven was great! I needed a couch picked up from a store and delivered to my office. The timing worked out that he was able to execute within the hour of my contacting him. He was very detailed and everything went perfectly well, I would definitely hire him for any future tasks.
See More
- Rosemary R., April 05, 2021
Very polite and on time! He helped me empty my fish tanks and replace them with no problem! Recommend to anyone who needs help with heavy lifting.
- Grace M., April 04, 2021
Was able to work us in early. Expedient, organized and friendly. Will definitely call on him again!
- Koko K., April 03, 2021
Very helpful, would again!
- Myel J., April 03, 2021
Harrison was so helpful with moving my washer and dryer! Definitely recommend him.
- tara s., April 02, 2021
Edwin was super helpful getting that Avocado mattress upstairs AND unwrapped. He even made sure the packaging was flattened and fit in the recycling bin. He was very easy to communicate with. I would call him for help again in a heartbeat! 
See More
- Jennifer B., April 02, 2021
What a lovely positive professional guy! He did a great job and was very careful and precise maneuvering my heavy furniture and delicate antiques and marble around tight fitting corners and doorways. He and the equally wonderful guy he recommended (Cesar) worked really nicely together, and they got done a lot faster than I thought they would. So if he suggests a particular helper/tasked,  I recommend you agree.  I know from my days of catering that things go smoother and faster when people are used to working together and like each other. Thanks guys! My mom is going to be very happy with her new room! 🙏❤️
See More
- Fusako B., March 31, 2021
Paul was hired to move a very large and heavy safe. He completed the task  efficiently and without any issues. Professional job. Well done .
- SEAN C., March 31, 2021
Super friendly, super helpful.
- Brian G., March 30, 2021
So professional and efficient!
- Rebecca S., March 28, 2021
Scott was great, and helped me move some very heavy furniture in the more efficient way. He even wrapped it to protect it. Good communication, friendly and was a great help!
See More
- Jen M., March 28, 2021
Rafael was amazing. He is willing to work hard. He is dependable. He is reliable. He is kind and caring. He is fair. Anyone who hires him will be so very fortunate to have his help. I can't say enough good about him.
See More
- Denise B., March 28, 2021
Excellent help with moving my couch and hutch! Greatly appreciated!
- Joshua H., March 28, 2021
Phenomenal job. Efficient, timely, careful and professional. Would not hesitate to use again.
- Yulian K., March 28, 2021
He was able to come early and kept me informed I appreciated this  he was cordial and helpful. Completed all projects in a timely manner
- Elizabeth H., March 23, 2021
Paul was extremely helpful and couldn't have moved my heavy fire pit without him. Highly recommend Paul!
- Connor H., March 23, 2021
Ismael. Very effective support on moving a heavy bookcase w/o damaging. Look forward to having him for future tasks
- Gerardo L., March 17, 2021
How it works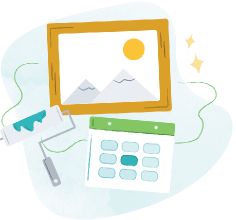 Tell us what you need done, when and where it works for you.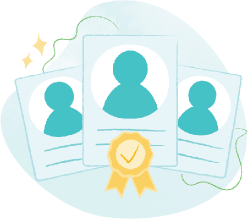 Browse trusted Taskers by skills, reviews, and price. Chat with them to confirm details.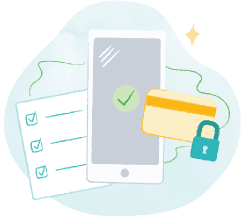 Your Tasker arrives and gets the job done. Pay securely and leave a review, all through TaskRabbit.
16 Heavy Lifting tasks
174 reviews: 94% positive
---
How I can help:
I can move almost anything!  You just say the word!  I am very strong, bet you didn't guess that... I train Jujitsu and cross fit, so never under estimate a woman with Task Rabbit Profile! Disposal fee is not included. 
6 Heavy Lifting tasks
45 reviews: 97% positive
---
How I can help:
I have 20+ years of experience in properly moving large items safely. I will provide my own hand cart and tie down straps along with hard work to get the job done!
44 Heavy Lifting tasks
288 reviews: 98% positive
---
How I can help:
Due to my travels in the Coast Guard, I have moved out of state 5 times in 6 years all on my own. I have lots of experience moving large, bulky and heavy items. No job is to heavy or hard!
Elite Tasker
32 Heavy Lifting tasks
803 reviews: 98% positive
---
How I can help:
I've moved the heaviest things possible. Pianos, refrigerators, etc by MYSELF. It's all about leverage. But having another person always helps too. Let me know if I should bring my dolly, or use yours.
No Heavy Lifting tasks
No reviews yet
---
How I can help:
I'm young and in shape so I won't have any issues doing any heavy lifting.
12 Heavy Lifting tasks
171 reviews: 97% positive
---
How I can help:
I go above and beyond to please my clients. I have tools and experience for any task.
1 Heavy Lifting task
17 reviews: 94% positive
---
How I can help:
Don't feel like breaking your back trying to move that bookcase? I'll take care of that for you
10 Heavy Lifting tasks
41 reviews: 95% positive
---
How I can help:
I possess great physical strength and years of experience lifting and moving heavy items such as furniture and moving boxes. I respect owners property and try to ensure items are not damaged in transit.
No Heavy Lifting tasks
7 reviews: 100% positive
---
How I can help:
I am a big guy, 6-2, 200 lbs who likes lifting weights. I did moving as a part-time job in high school. Moved recently entirely by myself in my Chevy Suburban. Even was able to move two full-sized mattresses by myself!
18 Heavy Lifting tasks
85 reviews: 98% positive
---
How I can help:
PRO TASKER I'm 6'6 235 I can move almost anything with ease. Please leave a detailed description that will help me to understand the task before my arrival and so things go smoothly for both parties. I'm very grateful for the opportunity. Thank you!
12 Heavy Lifting tasks
99 reviews: 98% positive
---
How I can help:
I have done a lot of residential moves and really enjoy plus I love the workouts I get out of it 
6 Heavy Lifting tasks
11 reviews: 100% positive
---
How I can help:
Do you need an extra set of hands for lifting heavy objects? I'm a responsible, clean, and courteous professional with attention to detail. I have reliable transportation to get to locations within OC. I'm available to serve in the OC area.
No Heavy Lifting tasks
6 reviews: 66% positive
---
How I can help:
Work as a carpenter's apprentice picking up sandbags, dozens of compound buckets and more. Have moved furniture when moving from home to home. I'm small but I'm strong and capable of doing hard tasks. Worked for an HVAC company moving big units.
No Heavy Lifting tasks
29 reviews: 100% positive
---
How I can help:
Even though I am new to this platform, please know that I am bonded, licensed, insured, and I'm actually a Top Rated Pro through Home Advisor, Thumb tack, and many other rating companies.
9 Heavy Lifting tasks
122 reviews: 100% positive
---
How I can help:
I have moving company experience, will treat your items as if they were my own, and good at arranging items on truck. Fully bilingual in English/Spanish (Conversational and Professional).