Mounting in Orlando
211 level-headed Taskers in Orlando will make sure every item is installed and mounted level.
No Mounting tasks
No reviews yet
---
How I can help:
As a theatre technician, I've built giant sets and can hang and mount just about anything into just about anything. 
Elite Tasker
38 Mounting tasks
824 reviews: 99% positive
---
How I can help:
Flat rate pricing optional. I mount televisions home entertainment systems, shelving, cabinets, bathroom mirrors or maybe just hang some artwork. Measure, mark and drill I guarantee all my work is done to the best of my ability and in a timely efficient manner.
Elite Tasker
122 Mounting tasks
259 reviews: 99% positive
---
How I can help:
Handling, mounting & moving art is my career. Those same skills apply to mounting televisions, monitors and as well shelving. With 7 years of experience with private clients, companies and museums including the Bellevue Art Museum & Tacoma Art Museum. Handling your precious art and important electronics is important and I would truly enjoy making it a satisfying experience for you. From securing and adjusting framed art in your home, to shipping that new bronze sculpture to your beach house- I can help you. I have a two hour minimum in this category due to my commute length.
47 Mounting tasks
169 reviews: 100% positive
---
How I can help:
I have a great deal of experience with mounting items to the wall.  I have been part of many family moves as a result of my military time.  I've hung televisions, pictures, posters, mirrors, shelves etc. (no a/c units or anything requiring electrical wiring). I have my own tools and if you don't have the screws, anchors etc. to install/hang items, just let me know and I'll pick them up for you. I'm looking forward to meeting you.
77 Mounting tasks
169 reviews: 95% positive
---
How I can help:
Mounting all sorts things big or small small,just how u prefer it. Brick or dry wall!
22 Mounting tasks
90 reviews: 100% positive
---
How I can help:
Having experience in building and construction I understand where to securely fasten almost anything to a wall
No Mounting tasks
No reviews yet
---
How I can help:
I am a person with experience in maintenance, assembly of tvs on the wall, installation of sound equipment, movie theaters, assembly of furniture, creation of games rooms and any kind of home repairs. Experience of two years in maintenance companies and I have all kinds of tools for the realization of the works!
No Mounting tasks
No reviews yet
---
How I can help:
I have all the tools and knowledge necessary to quickly mount shelves, art work or paintings, and even that new flat screen TV.
Elite Tasker
93 Mounting tasks
279 reviews: 100% positive
---
How I can help:
⭐FL's TOP TASKER⭐ • 3+ years of experience on the platform • IKEA Prodigy! 🙌 • Click on my instagram link https://www.instagram.com/antoniomachadotaskrabbit/ for photos 📷 of the work I've done • Most experienced and skilled tasker on platform • I've assembled 1000's of items from Amazon, Wayfair, Staples, Waynes, Home-Depot & IKEA. There's nothing too tough for me to handle. I've done it all from dressers, beds, chairs, tables, consoles, closets, stands & drawers. Let my work do the talking & say goodbye to those complicated instructions and I'll make the day easier for you. MOUNTING/UNMOUNTING AVAILABLE✔ ❗5.5FT PICKUP TRUCK❗AVAILABLE FOR PICKUPS ✔ IKEA LOCATED WITHIN 3 MILES OF MY RESIDENCE● **(2HR MIN)** Click below ⬇️ and hire this PRO today!
950+
Mounting reviews in Orlando
Very professional. Arrived on time, wore a mask and shoe covers without even being prompted. Brought his own ladder all tools and was respectful to our belongings. Still floored at how quick everything got done. I had a list !!! Would have taken me weeks to find time to do it all.
See More
- Meghan L., July 14, 2020
Andrei did a great job! I hired him to mount 3 TV's and he also assembled a coffee table for me at the last minute. He was very nice and very professional. I highly recommend his services to anyone and will definitely be using him again.
See More
- Alisha H., July 13, 2020
Juan was amazing. Did a great job mounting not one but 2 tvs.! Communicated well and was on time. Will definitely book him again! Highly recommended.!
- Markinson S., July 12, 2020
Emmanuel was prompt and professional but also easy to have in my home and to give tasks to. He is honest and explains his process and if what I ask is doable or not. A premium professional to entrust the care of my things to. Emmanuel knows walls and knows hardware.
See More
- Valerie G., July 10, 2020
Jonel was on time and well prepared. Did a great job with everything.
- Denisse L., July 10, 2020
Won't find a better/ nicer individual to invite into you're home on this app. I've used Stanley multiple times and he always find a way to get the job done on time and efficiently. I won't use anyone else again.
See More
- Blade O., July 10, 2020
Robert listen to every instruction and did very well his work is excellent
- tabatha t., July 09, 2020
Awesome service, great communication and excellent work. Would do business with him again.
- Kai S., July 08, 2020
5 stars isn't enough...he was great!!! Very knowledgable of his work. Very professional! When he initially mounted my tv it was sitting a little to high for me and I asked if he could bring it down a little. He was so nice about and even covered up the holes from the first mount attempt. I will highly recommend!
See More
- Victoria O., July 05, 2020
Very professional and polite. Knew what to do, especially on tricky stuff. Hung up the shoe cabinet to the wall in a way I liked, plus he did my light fixture.
- Sheilymar T., July 05, 2020
Stan was prompt and came on time and did a fantastic job mounting various things for me: flat screen TV, curtains, pictures, and a white board. He did the job pretty fast and efficient and was very nice to work with. Highly recommended and i'll work with him again!
See More
- Jonathan L., July 03, 2020
Eric is an exceptional handyman. Thorough, polite, and efficient. Measure twice. Cut, nail, drill once. Adding to my favorites.
- Lucas V., July 03, 2020
Sergio was very good and efficient! He measured every angle and spaces between my cabinets and entertainment pieces ...and mounted my tv in a great angle! I highly recommend him in the future!
See More
- Sergio N., July 03, 2020
Stan came over to hang my 65" Roku TV on a wall mount I purchased from Amazon. He was wonderful! Not only was he professional, efficient, and well prepared, he was easy to talk to and offered some great advice on the height of the TV. His depth of knowledge was invaluable! It turns out half of my wall was concrete and the other half drywall, Stan was able to quickly and calmly find the proper hardware to get the job done. Stan was friendly and very competent! Looking forward to working with him on any other home projects! 
See More
- Tiffany M., July 02, 2020
Thank you so much! He did an amazing job!
- Erika B., July 01, 2020
Nathan showed more-than-exceptional service when he came to hang our tv mount. He taught us what he was doing, even mounted our speaker without expecting it. It was an absolute pleasure to have Nate over for not only his excellent work, but fine company, good conversation, and just for an overall pleasant experience. I will use Nate for everything home-improvement, thanks Nate!
See More
- Dan P., July 01, 2020
Fast and courtesy! Would use again
- Melissa M., June 30, 2020
Brandon was very friendly and super quick! Illegal made the experience seamless!
- Lexi G., June 29, 2020
Eric is terrific! Very friendly and punctual. I ended up needing my tv mount lower due to a wood plank behind the wall and he removed it and repositioned it, no questions asked! Definitely recommend Eric for future jobs!
See More
- Jericha D., June 28, 2020
Jason was great! He was friendly, very understanding to what I wanted done, and meticulous. I highly recommend him for any job, and will be hiring him in the future:)
See More
- Maria Fe B., June 25, 2020
He's awesome!! He literally mounted so many things for me in both concrete and wood walls. Definitely will use him again.
- Sabrina C., June 24, 2020
Emmanuel was extremely professional, showed up right on time, worked efficiently and was very informative. 
- Cameron M., June 24, 2020
Excellent job! I had Eric remove 2 mirrors that were glued on the wall and he was able to take them down with no problem and then mounted a large mirror in its place. Friendly and professional. Highly recommend!
See More
- Brittany B., June 24, 2020
How it works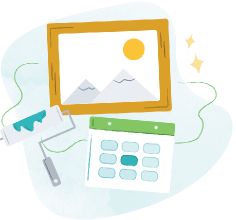 Tell us what you need done, when and where it works for you.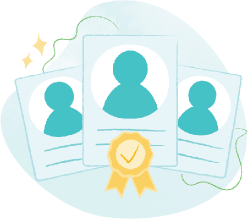 Browse trusted Taskers by skills, reviews, and price. Chat with them to confirm details.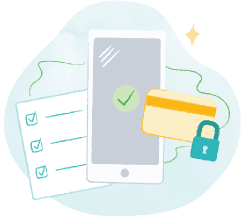 Your Tasker arrives and gets the job done. Pay securely and leave a review, all through TaskRabbit.
No Mounting tasks
1 review: 100% positive
---
How I can help:
College dorms and apartments are small places to live. I've always mounted anything I can to the wall to keep as much space as possible. TVs, monitors, shelves, organizers, mirrors, and more. Anything can be mounted with the right tool.
Elite Tasker
73 Mounting tasks
264 reviews: 97% positive
---
How I can help:
I will review all request for TV mounting prior to the start of any task to ensure wall/structure is secure enough to hold your TV/appliance. All other tasks will be completed to clients specifications.
3 Mounting tasks
14 reviews: 100% positive
---
How I can help:
I have over twenty years experience mounting Art, TVs and pictures on walls at my residence. I have over three hundred paintings, pictures and a large number of TVs in my home that have been moved three times in the last twenty years. I think I 've got it down by now.
8 Mounting tasks
35 reviews: 97% positive
---
How I can help:
25 years experiencein the Maintenance and Construction industry. From full remodels to repairs I can handle just about anything.
6 Mounting tasks
84 reviews: 100% positive
---
How I can help:
I've been practicing carpentry for 20 years. Everything from foundation to finish, including termite and rot repair. Small or large remodels. I have mounted many TVs and microwaves. ADA grab are almost a specialty with me.
4 Mounting tasks
49 reviews: 95% positive
---
How I can help:
I know well how to drill and mount anything you need on walls, minimum charge two hours
No Mounting tasks
7 reviews: 100% positive
---
How I can help:
I have the tools and knowledge to be able to mount anything you need me to.
No Mounting tasks
No reviews yet
---
How I can help:
TV mounting completed with level, stud finder, and the right hardware to support weight. Pictures hung with level and proper hardware for standard frames, museum mounts and other artistic items and types. I have my own ladders if needed.
7 Mounting tasks
36 reviews: 100% positive
---
How I can help:
I have all of the necessary tools to mount TVs, shelving, or other items on drywall or even concrete block.
1 Mounting task
No reviews yet
---
How I can help:
Commercial and residential maintenance background provides experience, fast response, and tools to complete tasks in timely professional manner
8 Mounting tasks
25 reviews: 96% positive
---
How I can help:
1 Mounting task
2 reviews: 100% positive
---
How I can help:
I am a full time handyman with many years of experience wall mounting TVs to all types of wall structures. I can even safely mount your TV in a location where you can't find studs!!
Elite Tasker
52 Mounting tasks
162 reviews: 99% positive
---
How I can help:
13yrs experience🐇I have the right tools to build everything faster🛠🖥up to 65"🔩Anchors available💸👀See reviews and pics👀⭐5stars🏅Elite Tasker🐶PET FRIENDLY🐱🏠Always wear shoe covers and use a installation📦haul away boxes $20 extra
No Mounting tasks
2 reviews: 100% positive
---
How I can help:
Very Professional when it comes to my services.
19 Mounting tasks
64 reviews: 100% positive
---
How I can help:
Professional technician with high experience (+10 years) in the installation field (hotels/offices/homes). High quality service with more than 3000 rooms installed. TVs/Artworks/Mirrors/Drapery. Tool bag well stocked.Two hours job minimum booking.