Hang Pictures in Orlando
266 Taskers in Orlando will hang picture perfect galleries of your picture perfect moments on the wall.
No Mounting tasks
No reviews yet
---
How I can help:
As a theatre technician, I've built giant sets and can hang and mount just about anything into just about anything. 
41 Mounting tasks
845 reviews: 99% positive
---
How I can help:
Flat rate pricing optional. I mount televisions home entertainment systems, shelving, cabinets, bathroom mirrors or maybe just hang some artwork. Measure, mark and drill I guarantee all my work is done to the best of my ability and in a timely efficient manner.
1 Mounting task
45 reviews: 100% positive
---
How I can help:
I have mounted televisions of every size, tons of curtain rods, and individual artwork as large as 45 square feet. I specialize in layout and layering wall decor.
47 Mounting tasks
169 reviews: 100% positive
---
How I can help:
I have a great deal of experience with mounting items to the wall.  I have been part of many family moves as a result of my military time.  I've hung televisions, pictures, posters, mirrors, shelves etc. (no a/c units or anything requiring electrical wiring). I have my own tools and if you don't have the screws, anchors etc. to install/hang items, just let me know and I'll pick them up for you. I'm looking forward to meeting you.
78 Mounting tasks
171 reviews: 95% positive
---
How I can help:
Mounting all sorts things big or small small,just how u prefer it. Brick or dry wall!
22 Mounting tasks
90 reviews: 100% positive
---
How I can help:
Having experience in building and construction I understand where to securely fasten almost anything to a wall
No Mounting tasks
No reviews yet
---
How I can help:
I am a person with experience in maintenance, assembly of tvs on the wall, installation of sound equipment, movie theaters, assembly of furniture, creation of games rooms and any kind of home repairs. Experience of two years in maintenance companies and I have all kinds of tools for the realization of the works!
No Mounting tasks
No reviews yet
---
How I can help:
I have all the tools and knowledge necessary to quickly mount shelves, art work or paintings, and even that new flat screen TV.
No Mounting tasks
No reviews yet
---
How I can help:
1200+
Hang Pictures reviews in Orlando
Nathan was amazing! He was very professional and clean. He was also a pleasure to talk to and very professional. I would hire him again for sure.
- Helena K., October 23, 2020
Kevin is most reliable. He shows up on time, gets the job done proficiently and correctly. I have hired him twice already and will hire him again.
- Cassandra C., October 22, 2020
Super friendly and professional, will use again
- David T., October 21, 2020
He did a great job and was really quick and professional. I would use him again for sure!
- Tyler H., October 20, 2020
Danielle was awesome. Professional, on time, and efficient.
- Jordon M., October 19, 2020
This man was awesome! Super efficient, great attention to detail and very creative with the use of our space. It was amicable and easy to work with. I highly recommend you choose Andrei for your next project! We will!
See More
- Ahad B., October 18, 2020
Very knowledgeable and efficient
- Athena T., October 17, 2020
Danielle is the best. She has now assisted in my home three times. You won't find a better Tasker!
- Cameron W., October 17, 2020
Excellent work.  Very dependable and knowledgeable in a wide variety of projects. Takes pride in completing any task in a first class manner.
- Robert M., October 16, 2020
A nice clean job with attention tondetails. Will definitely call again.
- Alberto C., October 15, 2020
Danielle shows up on time, gets right to work and works fast. Her work quality is great! She is wonderful with suggestions and goes the extra mile to make sure the job is perfect. Shes super friendly and respectful too!
See More
- Sarah L., October 15, 2020
Bradley was very polite and thorough!
- Sara P., October 15, 2020
I can't say enough good things about the exceptional service that France offered, I had quite a few things to be done like mounting my TV (which I had already tried and failed), And mounting a very large and very heavy mirror. None of which seemed to be fun or easy for a large last minute call for help. France came in and breezed through the entire list of tasks like a whirlwind and did a fantastic job. it was done at such good speed and precision, I have nothing but only good words to say about France. I can't express how much ease I am now feeling now that these tasks are finished. Thank you so much France! You are incredible! Also, you were a delight to to watch in action. AKA FRANCE IS A BABE LADIES! Polite, smart, and a joy to meet!
See More
- Megan E., October 14, 2020
Amazing job👏🏼 He is so kind and professional, I highly recommend him!! 
- Bettina L., October 14, 2020
Antonio was great & the reviews were true. Thanks for helping me out man! This is the guy you want.
- Kelvin M., October 14, 2020
I like that he comes prepared and brought the proper tools to complete the requested jobs/tasks. Knows his stuff and it shows- has experience and knows what he's doing!!!
See More
- Jeannette C., October 13, 2020
Jacob is an excellent person to hire! He is punctual and knowledgeable. We are definitely going to hire him again and you should too! 
- Monica S., October 12, 2020
Awesome to work with. The closet system I ordered online had rods too big to fit into my closet... Andrei was kind enough to offer to trim them and then install them. :) Thanks so much for your help!
See More
- Rita J., October 11, 2020
Stanley was wonderful. He mounted my mirrors in the bathroom and had some extra hardware when my wall did not work with the hardware that came with the mirrors. I highly recommend him!
See More
- Alice B., October 11, 2020
Best Tasker we ever worked with great personality and perfect service and value
- Adrian B., October 11, 2020
Darren did an outstanding job! After mounting the large antique sign, we still had time left, so he helped me put up two pieces of art. I highly recommend. 
- Kristie A., October 11, 2020
- Shayla C., October 08, 2020
Professional and cordial. There was another project I had planned but he was transparent and explained why he was unable to do it. I appreciated his honesty. My curtains look great. Hire him. Thanks!
See More
- Luis E., October 06, 2020
Miguel was very knowledgeable did quality work in efficient time. He worked diligently to complete all tasks. Even gave ideas on where to hang pictures and mounted the TV nicely.
See More
- Jay H., October 06, 2020
How it works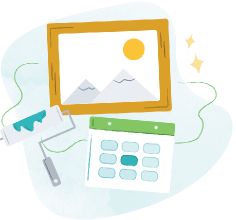 Tell us what you need done, when and where it works for you.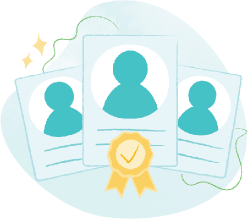 Browse trusted Taskers by skills, reviews, and price. Chat with them to confirm details.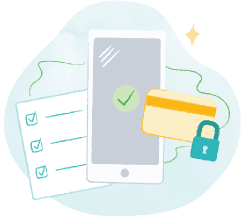 Your Tasker arrives and gets the job done. Pay securely and leave a review, all through TaskRabbit.
Elite Tasker
130 Mounting tasks
373 reviews: 100% positive
---
How I can help:
⭐FL's TOP TASKER⭐ • 3+ years of experience on the platform • IKEA Prodigy! 🙌 • Click on my instagram link https://www.instagram.com/antoniomachadotaskrabbit/ for photos 📷 of the work I've done • Most experienced and skilled tasker on platform • I've assembled 1000's of items from Amazon, Wayfair, Staples, Waynes, Home-Depot & IKEA. There's nothing too tough for me to handle. I've done it all from dressers, beds, chairs, tables, consoles, closets, stands & drawers. Let my work do the talking & say goodbye to those complicated instructions and I'll make the day easier for you. MOUNTING/UNMOUNTING AVAILABLE✔ ❗5.5FT PICKUP TRUCK❗AVAILABLE FOR PICKUPS ✔ IKEA LOCATED WITHIN 3 MILES OF MY RESIDENCE● **(2HR MIN)** Click below ⬇️ and hire this PRO today!
No Mounting tasks
1 review: 100% positive
---
How I can help:
College dorms and apartments are small places to live. I've always mounted anything I can to the wall to keep as much space as possible. TVs, monitors, shelves, organizers, mirrors, and more. Anything can be mounted with the right tool.
Elite Tasker
85 Mounting tasks
299 reviews: 97% positive
---
How I can help:
I will review all request for TV mounting prior to the start of any task to ensure wall/structure is secure enough to hold your TV/appliance. All other tasks will be completed to clients specifications.
3 Mounting tasks
14 reviews: 100% positive
---
How I can help:
I have over twenty years experience mounting Art, TVs and pictures on walls at my residence. I have over three hundred paintings, pictures and a large number of TVs in my home that have been moved three times in the last twenty years. I think I 've got it down by now.
6 Mounting tasks
84 reviews: 100% positive
---
How I can help:
I've been practicing carpentry for 20 years. Everything from foundation to finish, including termite and rot repair. Small or large remodels. I have mounted many TVs and microwaves. ADA grab are almost a specialty with me.
4 Mounting tasks
49 reviews: 95% positive
---
How I can help:
I know well how to drill and mount anything you need on walls, minimum charge two hours
No Mounting tasks
7 reviews: 100% positive
---
How I can help:
I have the tools and knowledge to be able to mount anything you need me to.
No Mounting tasks
No reviews yet
---
How I can help:
TV mounting completed with level, stud finder, and the right hardware to support weight. Pictures hung with level and proper hardware for standard frames, museum mounts and other artistic items and types. I have my own ladders if needed.
7 Mounting tasks
36 reviews: 100% positive
---
How I can help:
I have all of the necessary tools to mount TVs, shelving, or other items on drywall or even concrete block.
1 Mounting task
No reviews yet
---
How I can help:
Commercial and residential maintenance background provides experience, fast response, and tools to complete tasks in timely professional manner
8 Mounting tasks
25 reviews: 96% positive
---
How I can help:
57 Mounting tasks
195 reviews: 98% positive
---
How I can help:
13yrs experience🐇I have the right tools to build everything faster🛠🖥up to 50"🔩Anchors available💸👀See reviews and pics👀⭐5stars🏅Elite Tasker🐶PET FRIENDLY🐱😷face mask on always, wash hands before and after📦haul away boxes $20 extra
No Mounting tasks
2 reviews: 100% positive
---
How I can help:
Very Professional when it comes to my services.
19 Mounting tasks
64 reviews: 100% positive
---
How I can help:
Professional technician with high experience (+10 years) in the installation field (hotels/offices/homes). High quality service with more than 3000 rooms installed. TVs/Artworks/Mirrors/Drapery. Tool bag well stocked.
22 Mounting tasks
47 reviews: 100% positive
---
How I can help:
I am a master mounter with many projects completed & all properly hung , level and mounted to last a lifetime !