General Cleaning in Atlanta
If it needs scrubbing, tidying or washing, Taskers have got you covered. Book a Tasker for general cleaning services to get the job done!
No Cleaning tasks
No reviews yet
---
How I can help:
I'm a healthcare worker so I understand the importance and the need of a clean space! I bring my own vacuum, Swiffer, window cleaner and Lysol. If there a supply you are partial to please communicate and supply it.
Elite Tasker
34 Cleaning tasks
287 reviews: 100% positive
---
How I can help:
I have 5+ years of experience providing quality cleaning to needed individuals. I strive to provide a spotless experience with every job. 2 Hour Minimum Required.
94 Cleaning tasks
241 reviews: 95% positive
---
How I can help:
I normally bring all supplies. Due to covid-19 I will not bring a broom, mop or vacuum. I never rush and I will have your place spotless. I take pride in my work and ensure I do it correctly.
No Cleaning tasks
No reviews yet
---
How I can help:
Make it EEZEE for you!  We provide before and after cleaning services water to vacate or occupy property. We clean residential and commercial facilities. We also offer movers to help transportation 
No Cleaning tasks
No reviews yet
---
How I can help:
I have been cleaning residences for many years. I give great attention to detail.
No Cleaning tasks
2 reviews: 100% positive
---
How I can help:
I enjoy the process of cleaning and leaving a place better than I found it. Cleaning my home and personal space is an important part of my personal routine and I would be honored to bring the same level of attention to your space!
39 Cleaning tasks
53 reviews: 94% positive
---
How I can help:
I learned to clean from my grandmother who cleaned for a living. I use the Taskrabbit approved method of Top down cleaning. I come with all the needed pet and eco-friendly supplies. I have successfully completed over 30 cleaning task.
5 Cleaning tasks
40 reviews: 95% positive
---
How I can help:
I have 7 years of experience in Janitor work. I've cleaned large commercial spaces and small residential areas. I clean everything from mirrors to floors. I don't have a vacuum, mop, or broom, but I can bring other cleaning products.
5 Cleaning tasks
7 reviews: 85% positive
---
How I can help:
Meticulous cleaning professional with more 3 years providing residential cleaning services for homes which I managed and babysat for, who is focused and dedicated to providing the highest standard of cleaning and services. Minimum of 2 hours Please!
4100+
General Cleaning reviews in Atlanta
- Lola A., January 18, 2021
Great cleaning job! Fantastic service! Super friendly and wonderful to work with!
- Leesa Q., January 16, 2021
Excellent cleaning service. 5 stars!
- Terence F., January 15, 2021
Brittany was on time, very professional and jumped right into the task without wasting time. She finished way faster than we thought and left our house sparkly clean. Thank you Brittany.
See More
- Pauline B., January 14, 2021
- Crystal G., January 14, 2021
Amazing job. I walked in my place from work, in awe.
- Cordierro R., January 14, 2021
Wow! You're fast, efficient, detailed and didn't mind doing little extra cleaning tasks like we like them. We so appreciate you!
- Ellen P., January 13, 2021
Josiah was such a great help tonight. He was very thorough and efficient in getting the task done.
- Melissa W., January 13, 2021
This is our first visit and she did great. I will definitely call her again. 
- Tina M., January 12, 2021
Everest did a great job cleaning! Arrived on time and completed her task in a timely manner. Place looks great!
- Walton D., January 12, 2021
She was amazing. My client room looks fabulous!!!
- Adele C., January 12, 2021
Thank you so much!!! Great job and communication to get the job done!
- Katy L., January 11, 2021
Annette was super efficient was very professional and had a lot of attention to detail. Would recommend again!
- Kaushik M., January 10, 2021
Laura did an incredible job! Would highly recommend for all your cleaning needs.
- Emma W., January 10, 2021
Tom is absolutely amazing! He definitely knows what he is doing and was so kind and polite. My mother has a broken foot, so she had a hard time moving out of rooms while he was cleaning. He helped her out every time and left the house sparkling. I would highly suggest him.
See More
- Natalie W., January 09, 2021
Truly thankful she showed up at the last minute as our regular cleaning person was not available. Unfortunately Kellie was not as fast and experienced as our regular person. It takes our cleaning person 4 hours to clean our 5,000sqft home. We needed Kellie to assist in sweeping and mopping one floor. As well we had alot of dust from floor construction so there was also a room with blankets, shoes, computer monitors, blankets and clothes that needed organizing. We allocated 3 hours to get it done but Kellie was not able to finish. She stated it was too much for 3 hours. We didnt agree due to the area had all furniture removed so it was just holding 1 airbed and misc things.
See More
- Shireda H., January 08, 2021
Aerial did a great job! Would definitely use again!
- Vincent G., January 06, 2021
Thank you so much! Worked hard and did great work with tedious bed making job!
- Katy L., January 05, 2021
- Charaka C., January 03, 2021
Ashley is excellent! She cleans my apartment so well, and is very capable of the handling the complexities in accessing a city apartment.  I have a cat and a wrought-iron stairwell, she manages to clean everything.  Definitely hire her to do your next task!
See More
- John C., January 02, 2021
Annette is very professional and a thorough cleaner. I recommend!
- Alex H., January 01, 2021
She was on time, did good job with cleaning, cleaning agents were not appropriate for the cabinets. Overall, felt it was a little too expensive as well.
- Amar Y., January 01, 2021
Always consistently efficient, professional and thorough. I highly recommend her. 
- Joel K., December 31, 2020
She was an awesome person, trustworthy, has attention to detail, and did an amazing job!
- Shrinka R., December 31, 2020
How it works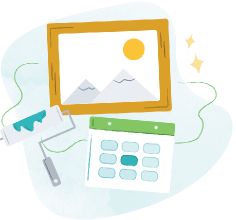 Tell us what you need done, when and where it works for you.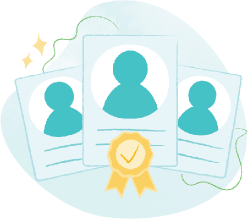 Browse trusted Taskers by skills, reviews, and price. Chat with them to confirm details.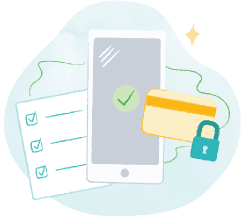 Your Tasker arrives and gets the job done. Pay securely and leave a review, all through TaskRabbit.
259 Cleaning tasks
222 reviews: 99% positive
---
How I can help:
Your place deserves to be clean & sanitized. Clean home = healthier home. Excellence is my approach: If your budget doesn't allow for that kindly skip me. Caveat: if you have bugs (dead or alive) I must pass. 2 HOUR MIN. DAYTIME CLEANING ONLY.
No Cleaning tasks
No reviews yet
---
How I can help:
My day job is an electrical apprentice, so hard work is no problem, and I will not leave unless you are completely satisfied and happy!
No Cleaning tasks
No reviews yet
---
How I can help:
My name is Tangela Nolan. I love cleaning and making people comfortable in their homes. I have 8 years experience in professional cleaning and I'm efficient and very detail oriented and will do whatever it takes to make my clients smile. :)
256 Cleaning tasks
195 reviews: 92% positive
---
How I can help:
I am the best person for this task because I am a very fast learner who loves to learn new skills, my goal is to make you happy which would make me happy to see you satisfied.
24 Cleaning tasks
28 reviews: 96% positive
---
How I can help:
I enjoy cleaning and have 3 young children and a husband so cleaning my house regularly is a task I enjoy.  I also used to be a house parent with up to 11 kids in a 6 bedroom house and kept the house clean at all times!
10 Cleaning tasks
12 reviews: 100% positive
---
How I can help:
No matter how big or small the task at hand, I will have it back looking spic and span. Will accomplish this by utilizing past work experience from cleaning commercial buildings and home.(Dusting, sweeping, vacuuming, mopping, etc.)
No Cleaning tasks
614 reviews: 99% positive
---
How I can help:
I dont do deep cleaning. Warehouse/Industrial type jobs only. I can also help if you have hard to reach places but no bathrooms please.
1 Cleaning task
4 reviews: 75% positive
---
How I can help:
I have many years of cleaning experience from working with my mother's cleaning company. I have all the supplies I would need such as: furniture polish, brushes,micro fiber towels, cleaning sprays and more
36 Cleaning tasks
21 reviews: 100% positive
---
How I can help:
As the self-proclaimed Queen of Tidiness, I will thoroughly make your living or office space a sanctuary of cleanness. Stove tops, tubs, and toilets are no match for me! I'll bring my supplies with all-natural products available upon request!
72 Cleaning tasks
74 reviews: 100% positive
---
How I can help:
I am very friendly and outgoing, open to any suggestions you have for me. Everyone has different habits and I am happy to accommodate. If you do not have supplies, I am happy to bring my own.
No Cleaning tasks
6 reviews: 83% positive
---
How I can help:
Professional cleaning services offered. Customer satisfaction guaranteed.
65 Cleaning tasks
51 reviews: 92% positive
---
How I can help:
I have years of extensive experience in cleaning homes and commercial areas. I carry my own supplies. I currently do have a vacuum available also
No Cleaning tasks
No reviews yet
---
How I can help:
I just want to be of help to those in need in my community. I am skilled in common cleaning tasks like vacuuming, sweeping, mopping, wiping and washing. I can clean floors, windows, appliances, and vehicles. I look forward to hearing from you soon.
4 Cleaning tasks
374 reviews: 96% positive
---
How I can help:
Former auto detailer here! I can clean the heck out of your place when and where needed! Yes, I am more expensive than others, but I do not run the clock so hire me and I'll show you why I'm worth it. I am fast, proficient and have a truck full of tools and 16 years of experience using them in trades. I have a two hour minimum charge, so if your job is small let's hang some pictures or something else to fill the time! :)
288 Cleaning tasks
200 reviews: 97% positive
---
How I can help:
Thank you for selecting me for your task! Please note: I am not currently servicing high-rise apartments or condos due to Covid-19. Service is also limited if elevator access is required. Thank you for your understanding during this critical time!