Giving back and supporting the communities we serve is integral to TaskRabbit's mission. This holiday season, we're thanking individuals and organizations who make a positive impact on their local communities through our 'Task the Season initiative. We scoured the US and UK for unsung local heroes and surprised them with Taskers to help make their holiday wishes come true. Meet our honorees and see how they've made the people and places around them better and brighter. 

Kay Champagne – Austin, TX 
As a grant writer for the Texas Ramp Project, Kay has spent the past 12 years helping to ensure that no Texas resident lacks mobility and safe access at home. Thanks to Kay and TRP, the ramps provide clients with safety, independence, and improved quality of life by allowing clients to age in place at home, surrounded by those who love and care for them. To celebrate Kay's hard work and dedication, Taskers will help construct ramps for Austin-based residents in need this month.
Anita Buckel – Phoenix, AZ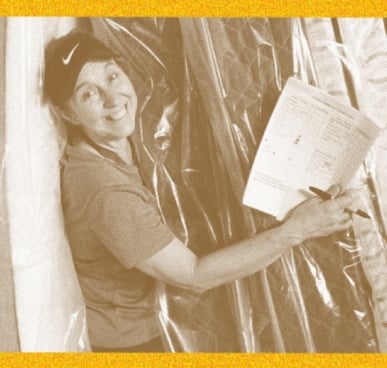 Anita co-founded Furnishing Dignity in 2014 because she saw that many people transitioning out of homelessness or foster care lacked living essentials for their new homes. Taskers will be helping Anita and her team set up furniture in the homes of several individuals and families who are transitioning out of homelessness or foster care in the Phoenix area, ensuring that their houses feels like a home this holiday season.
Vanessa Henriques – Los Angeles, CA 
We've partnered with journalist and cancer survivor Amanda Salas to honor someone she considers a hero: Vanessa Henriques. Amanda and Vanessa bonded over a shared struggle — Vanessa's son was battling Non-Hodgkin's Lymphoma, the same cancer Amanda herself has been dealing with. Vanessa is often stretched thin, as she is managing her son's care and raising her children as a single mom. We will be providing Vanessa with Tasker support so that she can focus on what matters most: her family.
Sergei Urban & Child.org – London, UK 
In the UK, we've partnered with Sergei Urban, founder of The Dad Lab, to donate to Child.org. As the dad to two boys, Sergei knows that every child can shine when they're given the opportunity. That's Child.org's mission, too: helping lift families out of poverty through programs like comprehensive education, groups for pregnant moms in Kenya, and forming women and girls' groups focusing on life skills. We're providing Child.org with extra helping hands from Taskers, allowing them to renovate their new co-working space, Cahoots, so their team can focus on continuing their life-changing work.
In addition to our 'Task The Season recipients, we're awarding three $10,000 grants to local nonprofits through our inaugural TaskRabbit for Good (TR4G) community grant program. This year's recipients are all closely aligned with TR4G's mission of helping neighbors in need find work and a place to call home, and we're excited to help them continue their great work. 
Grateful Gatherings – San Francisco, CA
Grateful Gatherings furnishes the homes of families transitioning from homelessness or crisis as they move into a new place. They provide new beds, furniture, kitchen items, linens, curtains, carpets and other household essentials — all within a single day — to create a safe, comfortable home for those who need it most. 
The First 72+ – New Orleans, LA
Run by formerly incarcerated individuals, The First 72+, aims to end the cycle of incarceration by fostering independence and self-sustainability through education, stable and secure housing, employment, health care, and community engagement. The organization will leverage the TaskRabbit grant to expand the support they offer and ultimately, help more people. 
The Beam Foundation – London, UK
Based in the UK, The Beam Foundation aims to promote the education of people experiencing homelessness, people with disabilities, and people with a criminal record by providing assistance in the form of crowdfunded vocational training to help their community members into stable, skilled work. It will leverage the TR4G grant to support six individuals experiencing homelessness with job training so they can seek and obtain skilled work. 
We're proud and thrilled to honor these individuals and local organizations, and hope that it helps make their holidays merry and bright, while also inspiring others to give back and spread good cheer. Learn more about about 'Task the Season and these heroes and organizations here. 
Ready to tackle that to-do list — and maybe do some good in the process by scheduling a donation pickup or drop-off? Book a Tasker today. Interested in becoming a Tasker? Sign up here.