Ice Dam Removal
Melt and remove ice dams from your roof with the help of a Tasker.
Melt and remove ice dams from your roof with the help of a Tasker.
Find help now
Hire a Tasker for Ice Dam Removals
Icicles. They may be pretty –– and satisfying to knock down –– but to a seasoned eye, they warn of trouble ahead. Icicles are often the precursor to the dreaded ice dam, a thick ridge of solid ice that builds up on the roofline and in gutters and downspouts.
Once those bad boys have formed, you'll realize why they're called a dam, if you catch our drift. Ice dams are sure to leave you cursing and frustrated. They could even leave you cleaning up a lot of damage to your home, inside and out.
Yikes. So, what to do? Do not, we repeat, do not start hacking at the dam –– that's not only bad for your roofing, but it's also dangerous for you. Instead, hire an experienced Tasker –– they've done this before!
How it works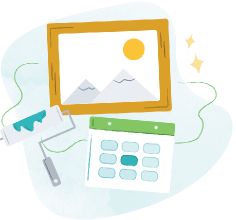 Tell us what you need done, when and where it works for you.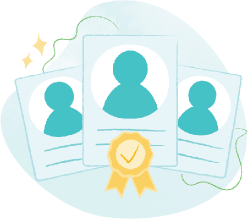 Browse trusted Taskers by skills, reviews, and price. Chat with them to confirm details.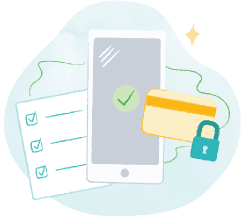 Your Tasker arrives and gets the job done. Pay securely and leave a review, all through TaskRabbit.
Frequently asked questions
You can, but don't have to. We aren't the ice dam removal gurus here, the Taskers are. When communicating with your Tasker, explain the location and severity of the dam. It can also help to provide pictures. Then, your Tasker will devise a plan of attack. Maybe that means a trip to the hardware store, or maybe it doesn't. (Psst! If a trip to the hardware store doesn't fit in your schedule, we have Taskers for that.)
Nope. When you book a Tasker, you'll communicate what you need done and agree upon a time, then consider the task checked off your to-do list.
That depends. Experienced Taskers will be better suited to answer this question than we are –– it depends on the location of the dam and its severity.
Great question. Once your Tasker with your ice dam removal, you'll want to be sure you don't get another. Essentially, ice dams form when your attic melts the snow sitting on your roof, and then the bottom layer refreezes. So there are a few lines of defense, including bolstering up your attic insulation, shoveling your roof to remove the snow sitting there, and keeping your gutters and downspouts clear of debris. A Tasker can help with all of these preventative measures and so much more.
Sure can. It's important to clear an ice dam as soon as you spot it to minimize the damage to your home, so it's wise to book a Tasker to help with ice dam removal as soon as one is available. When browsing experienced Taskers, select "Today" to ensure you'll get the help you so need as fast as possible. As always, choose the Tasker that best fits your needs by browsing rates and reviews.