Cooking & Baking in Washington DC
Browse 206 bakers and cooks to whip up and serve your favorite recipes.
No Cooking / Baking tasks
128 reviews: 99% positive
---
How I can help:
I know my way around a kitchen.  Tell me what you need and I'll get busy!
No Cooking / Baking tasks
4 reviews: 100% positive
---
How I can help:
I am a self taught chef and great with vegan, gluten free, baking and cooking. Healthy cooking and baking is a hobby of mine and I cook every day. 
No Cooking / Baking tasks
6 reviews: 100% positive
---
How I can help:
I find cooking therapeutic, and love using fresh healthy ingredients. I'm good at menu-planning and/or following recipes of your choice! My specialty is vegetarian cuisine.
1 Cooking / Baking task
401 reviews: 95% positive
---
How I can help:
I hate to brag but my lamb meatballs are a crowd pleaser. I love mixing flavors and seeing happy faces as they eat my food. Standing over a hot stove isn't work to me at all. check out some pictures!
No Cooking / Baking tasks
1190 reviews: 99% positive
---
How I can help:
Gallery: http://goo.gl/lO1Wdm Preparing, chopping vegetables, cooking, and baking, manning the Bar-b-q grill. I love to cook :)
4 Cooking / Baking tasks
177 reviews: 96% positive
---
How I can help:
I can cook everyday meals
6 Cooking / Baking tasks
294 reviews: 97% positive
---
How I can help:
I have previously baked dozens of almond flour Christmas cookies ( love baking in general, grilling salmon for a barbeque, making Saag (https://myheartbeets.com/sarson-ka-saag-slow-cooker/) for an entrepreneur starting on demand Indian meal delivery startup, helped with meal prep (Tunisian Meatballs and Paella) for a former executive chef from the world famous French Laundry to name a few. Also worked at 7 of of the top restaurants in the Washington DC area during college as a server/food runner including Trummers on Main (https://www.northernvirginiamag.com/food/reviews/2017/10/25/50-best-restaurants-2017-trummers-on-main/) where I worked BOH under ANOTHER FORMER FRENCH LAUNDRY CHEF WOW (LOL in ALL CAPS, because I just found this out as I'm typing this (he was not too talkative hehe) http://www.orlandomagazine.com/Orlando-Magazine/January-2017/DoveCote-Divine/
No Cooking / Baking tasks
16 reviews: 100% positive
---
How I can help:
A vegetarian for fifteen years, I'm a great chef with legumes and vegetables. Schedule me to cook you a meal today. My highlights include guacamole, goat cheese enchiladas, hummus, corn bread, and my award-winning dark chocolate chipotle chili.
1 Cooking / Baking task
3 reviews: 100% positive
---
How I can help:
Whether it's a coursed dinner for an evening, meal prep lunches for the week, appetizers for an event, or help making baked goods for a fundraiser, my culinary skills are here for you! I love being in the kitchen and I won't let your tastebuds down!
100+
Cooking & Baking reviews in Washington DC
Great cook. Got him for my mom and she really loved his cooking. You definitely will not regret using him. Thoughtful and honest. 5 star
- Sami E., July 28, 2020
Jami is a very hard worker. I asked her to cook foods with which she was unfamiliar, using ingredients that she didn't know (tofu, tempeh, etc.). Furthermore, I was running late and had not unpacked the groceries. She took all this in stride. Jami read through the recipes, rummaged through the grocery bags, and set to work with a smile. She could not have been more accommodating. Unfortunately, the cooking took much longer than anticipated. I had hired a different tasker to cook for me before, and based the time on how long it would have taken him. I wish I had asked Jami how long she thought these recipes would take her, but I didn't. Somehow, not all of the ingredients had been delivered. Jami volunteered to go to the store, pick up what was needed, and cook that recipe at home. Super sweet. On the other hand, what I thought would be a 5-hour job, took 3 days. I have learned some valuable lessons about hiring and interviewing taskers. Jami really did work hard to fulfill the task. Next time I will hire someone familiar with vegan foods, and with more experience. Now I know. Apparently she makes a mean twice-baked potato, though! Just sayin' it sounded delicious to me.l
See More
- martha c., June 06, 2020
Great tasker, very enthusiastic to help me cook and learn quickly.
- Mannan J., November 08, 2019
Malissa Is a great and fun person. She prepared a delicious meal - enough for a few meals actually. I had asked her to teach me a new recipe and then we discussed how to use the many veggies we chopped in different ways for the week ahead. 
See More
- Allison S., October 01, 2019
Annie's cooking was excellent!
- Clarence L., August 29, 2019
I have hired Sal twice to cook one week of Whole 30 approved meals, and he did a fantastic job. In addition to taking into consideration my likes and dislikes, he made two separate deliveries to ensure the meals were fresh, and he also sent the meal plan ahead of time in case I wanted to made adjustments. I highly recommend hiring Sal for your cooking and baking needs. He is helpful, responsive, and is also a Whole 30 veteran, so he understands the limitations of the diet.
See More
- Susan K., August 01, 2019
Joe's work is always excellent. He works fast and clean, leaving my kitchen smelling delicious, and sparkling clean. He is also one of the kindest people I've had the pleasure to meet of late. What more can I say, that hasn't been said in my previous reviews? Joe is a hard and cheerful worker who produces yummy vegan and vegetarian food in my tiny kitchen, all with a smile on my face. He makes my life better, and that's worth so much!
See More
- martha c., May 25, 2019
this is not my first, or even second, favorable review for Joe S.; there are just so many good things to say! his communication skills are excellent, both online and in person. he is always prompt. he's such a good cook! and he cleans up after he's done. Joe is comfortable following a recipe, and can also improvise as needed. Tonight, for example, I have a full fridge. Recipes were vegan chick pea curry, and vegan green posole. Improvisation was a duck egg frittata. All tackled in good humor and with alacrity. And this is why Joe comes to cook every two weeks. He, and his food, are that good!
See More
- martha c., April 26, 2019
What more can I say? Joe has been cooking for me for quite some time now, and I have written several reviews (all favorable). He arrives on time, and works diligently, efficiently, and clean. I'm vegetarian, aspiring to make the leap to vegan. Joe has not yet met a recipe he can't cook. Tonight I had chosen 3 recipes, and he read through them, then cooked for 3 hours straight. Honestly, I don't know how he does it. I would be remiss if I did not mention how delicious everything is. Seriously. If you need a motivated, independent, vegetarian/vegan cook, you should hire Joe. Just make sure he still has time for me, please!
See More
- martha c., March 28, 2019
Joe is an excellent vegan/vegetarian cook. Beyond that, he is always on time, he works hard, fast, safe and clean. I'm not sure, but I don't think the word "no" is in his vocabulary. Joe, quite simply, is an absolute gem.
See More
- martha c., March 15, 2019
Not only is Joe an excellent cook, he is kind beyond measure. He shows up early, works diligently, and leaves my kitchen looking better than he found it. And the food!!!! Anything from curries to a duck egg frittata to Mexican ... never has he said no to a request, and never has his food missed the mark. I truly admire Joe's ability and versatility in the kitchen, plus he's just a super nice guy. Thanks for another fabulously full fridge, Joe!
See More
- martha c., January 17, 2019
Excellent, prompt service. 
- Susan K., December 16, 2018
this was the second time Joe has come here to cook. i chose most of the recipes, and provided all ingredients, and Joe went right to work in the kitchen. he worked tirelessly for 4 hours, and because it was all vegan, that required a lot of chopping and slicing and dicing. i am somewhat disabled, so it would have been quite difficult for me to produce what he did, even if i had more time. Joe is an excellent cook and i feel healthier, knowing there's lots of good food in the fridge. thanks, Joe!
See More
- martha c., November 27, 2018
how does one write the MOST favorable review? Joe S. is a wonderful cook! everything he made is delicious. he. cooks efficiently and left my kitchen sparkling clean. while he was cooking, my apartment smelled amazing; i'm surprised my neighbors didn't show up with their knives and forks, napkins tucked under their chins! would I hire Joe again? you betcha. both for his excellent cooking, and for his stellar work ethic and cheerful, can-do demeanor. Thank you, Joe S., for improving the quality of my life.
See More
- martha c., November 08, 2018
Great job! Thanks for doing everything so well and as I requested. I appreciate you giving me that time to spend with my family!!
- MC M., August 14, 2018
Monique was a delight and the perfect tasker for helping me in setting up, preparing food, serving, and cleaning up during my 6 Hour Holiday Open House. She really knows her stuff. Several guests even commented on how helpful she was. I will gladly hire her again!
See More
- Bar Z., January 14, 2018
Nerine did an amazing job cooking and grilling for my 4th of July Party - everything she made was a total hit! I would definitely hire her again!
- George S., July 05, 2017
Excellent Chef for a dinner party. Will hire him again next time we entertain. Really lovely to be able to sit back and interact with guests, rather than worry about the food. He was also excellent with our children.
See More
- Shawn C., June 26, 2017
Responsive, flexible, efficient and pleasant to work with!
- Elaine M., March 29, 2017
Kara is personable and dependable -- I have hired her twice to do the kitchen during a holiday party -- worked out great!
- Margaret C., December 11, 2016
Holly was super helpful, efficient, flexible and kind. Would highly recommend working with her
- Jess R., December 08, 2016
Meka was a pleasure to work with! She did a good job.
- Leigh L., November 01, 2016
Malissa is very friendly and has a great, positive attitude. I look forward to working with her again!
- Ashley D., August 17, 2016
Mika was fantastic. She arrived on time for a job that included prepping for a party, set up, putting food out, a little bit of cooking and getting the bar set up. She was also on hand when guests started arriving and helped with serving drinks and food. Meka was so courteous and I can't recommend her more highly. I will definitely be using her again.
See More
- Edith J., August 07, 2016
How it works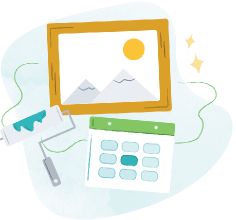 Tell us what you need done, when and where it works for you.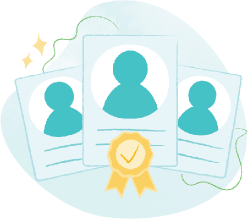 Browse trusted Taskers by skills, reviews, and price. Chat with them to confirm details.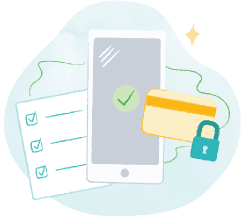 Your Tasker arrives and gets the job done. Pay securely and leave a review, all through TaskRabbit.
No Cooking / Baking tasks
3 reviews: 100% positive
---
How I can help:
Able to follow any recipe and can bake or cook small or large amounts of food
No Cooking / Baking tasks
No reviews yet
---
How I can help:
Celebrity chef here! I worked for Tracy Anderson for 6 years and have made cleanses for VIPs as well as an upscale dinner meetings with execs.
No Cooking / Baking tasks
6 reviews: 83% positive
---
How I can help:
I love to cook and bake.   I prepare healthy, delicious foods for weekly dinners.  I can also show you how to prepare the dishes.  I also enjoy cooking for large parties. 
No Cooking / Baking tasks
No reviews yet
---
How I can help:
I have 5 years experience as a Pastry Chef. My specialties are cupcakes, cookies, and decorated sugar cookies. I prefer to work in my own kitchen and deliver product directly to my customers to avoid over-exposure during COVID-19.
No Cooking / Baking tasks
No reviews yet
---
How I can help:
🌟🌟🌟🌟🌟 5/5. Can follow a reciepe like a pro but also have an amazing ability to "wing it". Food is tasty, prepared and cooked well
No Cooking / Baking tasks
110 reviews: 99% positive
---
How I can help:
Have a favorite dish or dessert that you would like prepared but don't have the time to prepare it yourself? I have been cooking and baking various dishes from different cultures for 10+ years. Allow me to help you out! *Contact-less Service*
1 Cooking / Baking task
327 reviews: 96% positive
---
How I can help:
I will help prep, cook and keep the kitchen clean at all times. Afterwards I will wash the dishes, sweep and mop the floors. I'm fast and work well with people. I pay attention to detail and follow instructions well.
No Cooking / Baking tasks
89 reviews: 80% positive
---
How I can help:
I'm an eater. Always have been. And that required a lot of cooking. Have worked in restaurants most my life - though not as cook. Still, I've pick up some things. I'm a better baker (personal hobby) than cook (though I can make some chili like what!)
2 Cooking / Baking tasks
36 reviews: 94% positive
---
How I can help:
Must provide all ingredients and supplies. I can assist with simple meals/baking (spaghetti, tacos, baked chicken breast, soups, chili, sandwiches).
No Cooking / Baking tasks
31 reviews: 96% positive
---
How I can help:
I have prepared meals for small groups and outings. Always rave reviews! My specialty is Caribbean and Southern cuisine. Yum, try some!!!
No Cooking / Baking tasks
22 reviews: 100% positive
---
How I can help:
I am an excellent home cook and baker and enjoy doing both. I have a well supplied kitchen, can follow a recipe (when necessary), and am extremely tidy in the kitchen. Meal prepping for the week is something that I also enjoy doing.
No Cooking / Baking tasks
146 reviews: 93% positive
---
How I can help:
Caribbean Souse Chef but can cook a variety cultures, very excited when cooking giving the tasteful vibration aswell. health department certified to handle or cook food!!! Also i have my knives or equipment i can bring if necessary!!!
No Cooking / Baking tasks
No reviews yet
---
How I can help:
I have a culinary arts degree from Johnson and Wales
No Cooking / Baking tasks
22 reviews: 100% positive
---
How I can help:
I have at least 15 years of personal experience cooking and professional experience with food preparation & serving. I can broil, grill, sauté, sear, marinade--you name it! I am experienced in shopping for and preparing healthy meals as well!
No Cooking / Baking tasks
33 reviews: 100% positive
---
How I can help:
Many years of gastronomy experience. Specialized in vegetarian food with a special skill of cooking from your cabinets even on days you think there is nothing left with amazing results.
Trending in Washington DC