Writing & Editing in Virtual (Anywhere)
Not great with words? Taskers in Virtual (Anywhere) can help you craft and edit your writing.
3800+
Writing & Editing reviews in Virtual (Anywhere)
Thanks so much to Adele for going above and beyond. Highly Recommended.
- abbey m., September 05, 2018
I asked Sung to take an entire scholarly book, of roughly 300 pages, which I had written chapter by chapter, and to integrate some sixteen documents, reformat over 400 endnotes, and make the whole conform to the Chicago Manual of Style and suitable for submission to my publisher. He did this in less than a week, in about 10 hours of work, for roughly $300. I could not have been more pleased!
See More
- John B., September 04, 2018
Devyn was very helpful. She was consistently responsive, and delivered my document promptly. Actually...she delivered my document ahead of schedule. She's great, easy to work with and kind.
See More
- Dana S., August 17, 2018
Reliably professional, and communicative, if anything, over-delivers...!
- Bill J., August 04, 2018
Did a great over the phone review of two really big documents. David was able to really clean writing up in a timely and efficient manner. Awesome job!!
- Ed M., July 30, 2018
Amaka saved the day! I would hire Amaka again in an instant. She's excellent at all aspects of writing and editing. She's also very kind and easy to work with.
- Matthew K., July 22, 2018
JM is a consumate professional.  Even though he doesn't have formal legal training, he proofed and helped revise a 63-page legal complaint, a large and daunting job, and he did a terrific job in all respects, including quality of work and efficiency.  I strongly recommend him for writing and editing.  He's a gentleman and a scholar, for certain.  Hire him!
See More
- Todd J., June 28, 2018
Excellent work in a real time crunch. I would highly recommend David.
- Jim R., June 23, 2018
Dan helped me with my cover letter. Fantastic intuitive writer who got the job done super fast! Thanks again, Dan!
- Kamila K., June 23, 2018
J.M. is heroic.  He swooped in on short notice, and really stepped up, assisting me with a legal project even though he didn't have meaningful legal experience before this.  He does now!  He has earned my strongest endorsement, for his smarts, kindness and eloquence.  He's a true gentleman -- a silver tongued one.  And he performed the task in one-half the time allotted! If you need someone for writing/editing/proofing, hire him!  
See More
- Todd J., June 16, 2018
Matthew completed a number of blog articles ahead of time and above the quality expected. I would highly recommend.
- Jake S., June 12, 2018
David was wonderful in every way. He is accessible, made helpful contributions to the project, has terrific customer service, and I look forward to working with him again. He is an expert at what he does and I recommend him fully to others.
See More
- Matthew K., June 08, 2018
Amaka was wonderful in every way. She is accessible, made helpful contributions to the project, has terrific customer service, and I look forward to working with her today. She is an expert at what she does and I recommend her fully to others.
See More
- Matthew K., June 08, 2018
Edited a quick email and got it done ahead of time .. Thanks
- Ed M., June 05, 2018
Get job got the edits done quickly . Thanks
- Ed M., June 01, 2018
Great job editing an email. Fast response and got the job done ahead of time Super awsome! =)
- Ed M., May 24, 2018
Rick did a great job writing and editing. He improved what I was trying to say by restructuring and skillfully editing my piece. I was pleasantly surprised. Additionally I had a tight deadline and he completed the assignment sooner than expected. He was professional and I will absolutely hire him again.
See More
- Story P., May 05, 2018
Fantastic experience! Chris a fantastic job, was very responsive and skillful. Will definitely utilize her services again and would highly recommend!
- Kim B., April 27, 2018
Quick check on correspondence David clean it up well
- Ed M., April 26, 2018
If you want a dependable, professional and smart person to relay on then Omari is your guy. Within a couple hours he was able to turn my resume around into something that I'm confident submitting to anyone! He's detail-oriented, provides solid feedback to consider and has strong writing skills. I'll be coming back for more help! Thank you Omari!!
See More
- Priti P., April 09, 2018
Chris did a great job! She organized my thoughts so well and got them down on paper and made it all sound just perfect
- Maxine C., April 01, 2018
Awesome job! David was very efficient and easy to communicate with. Highly recommended!
- Vivian T., March 25, 2018
Lana was incredibly professional, efficient, and communicative. She completed my task quickly, without flaw and kept me updated in the loop while she worked. Would absolutely hire her again. She's amazing!
See More
- Eiseley K., March 23, 2018
Zoe was great. Very detail oriented, fast, and professional.
- Tyler L., March 19, 2018
How it works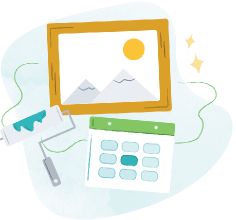 Tell us what you need done, when and where it works for you.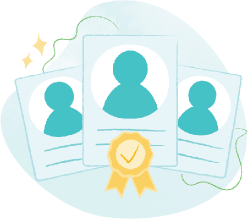 Browse trusted Taskers by skills, reviews, and price. Chat with them to confirm details.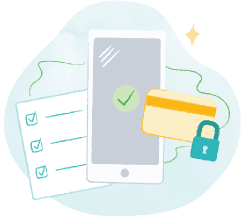 Your Tasker arrives and gets the job done. Pay securely and leave a review, all through TaskRabbit.
Trending in Virtual (Anywhere)