Sewing in Virtual (Anywhere)
Whether it's clothing repair or reupholstering furniture, browse Taskers for all your sewing needs.
50+
Sewing reviews in Virtual (Anywhere)
Drorit took on a challenging custom sewing job. She was up front that it would take a lot of hours. The result surpassed my expectations. Well done.
- Daniel L., June 19, 2017
Okay, so I asked Randy to do something random, something tricky, something requiring skill and creativity, and he was AMAZING. He made from scratch a Halloween costume that didn't exist, that hadn't been thought up, until my son landed on the idea: a potsticker. Randy made a brilliant potsticker halloween costume. It's part couture, part costume! 
See More
- julian g., October 29, 2015
Margaret did a fantastic job! Her tailoring skills are second to none, and she was fast, kind, and professional. I'm already thinking about my next project to throw her way.
See More
- Eric F., July 21, 2014
Overall I'm very happy with Lilly's quality of work but I'm extremely dissatisfied with how she managed the project.  Lilly was asked to make a white tulle skirt as a bachelorette gift for a bride-to-be.  She did a nice job making the skirt and her workmanship is excellent.  However, she was not upfront or transparent about her pricing.  She agreed to make the skirt for under $100 but then spent $70 alone on the materials.  In total, the cost ended up being more than $50 over (around 64%) over budget.  While I understand that it can be difficult to estimate the cost of creative or artistic projects, Lilly should have contacted me to discuss the cost of materials before spending almost the entire agreed-upon budget on materials alone. I made my contact information readily available, so there is no real excuse for purchasing materials that were guaranteed to blow the budget.  Furthermore, I was made to pay for the entire cost of the materials even though there was a good portion left over.  As a fashion student, I'm sure she could have found a use for tulle and ribbon and deducted a portion of the full cost of materials to make the cost closer to the agreed-upon budget.  She demanded that I pay for the materials and when I contacted her later to request that she send me the leftovers, given that I had already paid for them, she did not respond.  Lilly also explained that she had to re-make the skirt three time because of difficulties with the materials she chose.  The entire burden of having to re-make the item multiple times should not have fallen on me as the buyer.  
See More
- Alessandra C., July 19, 2014
Staceyjoy was responsive, helpful and so speedy. I loved working with her.
- Andrea F., June 27, 2014
Super fast, friendly and great communication! Highly recommend :)
- Jess C., June 05, 2014
Laura did a great job with a very funky concept and timeline, making my husband a man's suit out of a tablecloth. Not my idea, but she did a great job!
- Annie M., June 03, 2014
Ailys is an incredible professional who always delivers work that is perfect, on time and her communication on projects is stellar.
- Shannon G., May 16, 2014
- Joshua S., May 10, 2014
Tina was such a pleasure to work with and the pillow covers, cushion cover, and duvet cover are all beautifully made!
- Elisabeth F., May 08, 2014
Really pleased with the work Mercedes did sewing some zippers on pillowcases. Would hire her again. Great at communicating where she was in the process since this was a remote job and she was shipping me the product when complete.
See More
- Lauren D., April 25, 2014
excellent communicator and prompt!
- andrew h., April 24, 2014
Lilly is a talented and experienced pro who will work with you to deliver what you need. Her knowledge and creativity helped me enormously with my project and will help you with yours as well. If there were SIX stars I would have assigned that rating to Lilly but there were only 5 available....
See More
- Candice O., April 16, 2014
absolute dream to work with! the best
- anna b., April 01, 2014
- Alexandra W., March 28, 2014
- Alexandra W., March 28, 2014
- Alexandra W., March 26, 2014
- Catherine M., March 17, 2014
- Gyuri P., March 13, 2014
- Gyuri P., March 13, 2014
Talented, excellent collaborator! AAAAAA++++++++
- Candice O., March 04, 2014
Cathy was fantastic. She goes above and beyond to accommodate make sure you are well informed throughout the entire process. Will DEFINITELY use her again.... and you should too!
See More
- Ashley R., March 01, 2014
How it works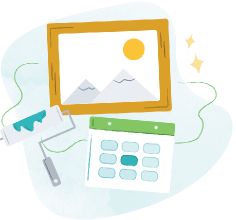 Tell us what you need done, when and where it works for you.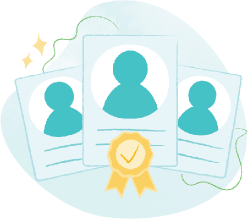 Browse trusted Taskers by skills, reviews, and price. Chat with them to confirm details.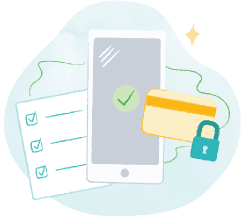 Your Tasker arrives and gets the job done. Pay securely and leave a review, all through TaskRabbit.
Trending in Virtual (Anywhere)