Research in Virtual (Anywhere)
Need help with a research project? Browse Taskers in Virtual (Anywhere) to do the legwork for you.
8750+
Research reviews in Virtual (Anywhere)
It was an absolute delight to work with David. He communicated effectively and asked excellent questions to grasp a complicated subject. He scheduled an hour search based on my word doc outline and requirements; and reviewed those results afterwards. The next 2 hours produced a good volume of material. I'll hire him again.
See More
- Marjorie H., September 18, 2018
Great work! Confirmed expectations upfront, shared progress along the way, and checked if there were any other needs before completion! Highly recommend Michael!
See More
- Beth T., September 14, 2018
Second time I've hired her, and she's been great both times!  Hillary did some internet research for me and provided the info in excel spreadsheets. It was all well-organized and easy to understand
See More
- Rick H., September 13, 2018
Hillary was very professional, courteous, and competent! She did some internet research for me, and compiled it into an Excel spreadsheet.  Hillary set up a phone call to make sure she understood the task completely, which I greatly appreciated. She got it all done quickly- so much so that I hired her for some additional time. The second job she completed late at night to get it done on time- very dedicated and appreciated! 
See More
- Rick H., September 13, 2018
Very responsive and clear in her work - she clarified the task, then did it on time, and finished early! Great work.
- Brian H., August 24, 2018
Cara was lovely to work with. She understood what I was lookomg for immediately. She checked in to make sure she was on the same page. Would definitely hire her again and am doing so again tomorrow! 5 stars all around!!
See More
- Sam M., August 16, 2018
She was very responsive from the get-go and asked the educated questions she needed to get the job done. Good customer service. I'm glad I chose her for this project.
See More
- Jordan W., August 13, 2018
Did a good, focused job, as I expected.
- David K., July 24, 2018
David did a great job of doing online research and compiling lists that were critical for our marketing efforts. I would definitely use him again. Super job!!
- Jennifer G., July 19, 2018
Michael is communicative and focused on getting you the right information in the research project. He proactively checks in to ensure that he is going in the right direction. He has suggestions along the way. He is willing to adapt to any new information that comes up. And, he makes sure to see the project to the finish. I highly recommend working with Michael.
See More
- Kathryn C., July 16, 2018
Mary was super helpful. Thanks a ton!
- Gregory F., July 06, 2018
I hired Ivania to research a "missing" property. Ivania went above and beyond to obtain the necessary information. She even called to explain each detail step by step. Her expertise greatly exceeded my expectations. Thank you!
See More
- D M., June 29, 2018
Very prompt and knowledgeable
- Steve L., June 23, 2018
Kalina did a great job when performing some research for me. It was done exactly as I requested, very quickly and accurately. I'd absolutely use her again in the future!
See More
- David O., June 13, 2018
Kari was very responsive and communicative.
- Skye O., May 30, 2018
Keisha - did a good job on the research work I asked her to do. 
- Fergal K., May 14, 2018
Ally was quick and communicative and had great insight. I'd definitely hire her again!
- Kathryn C., May 01, 2018
Esther was amazing, like always!
- Haiwen F., April 12, 2018
3rd time hiring Joseph for a Research task and happy with his work yet again! Great communication & now my go-to for future research items.
- Amanda H., April 10, 2018
2nd time working with Joseph on some research tasks & he has done a stellar job yet again. He asks good questions, has strong communication skills, provides updates, and is thoughtful with the work he is doing. Looking forward to hiring him again for future tasks.
See More
- Amanda H., April 04, 2018
I had a pretty open-ended research task for Jeremy & was impressed with the thoughtfulness he applied to the project. He asked smart questions early on which indicated he was going to do a good job, and communicated frequently. For the final product, he provided a lot of context & insight. Would definitely hire again for future projects!
See More
- Amanda H., April 02, 2018
Needed him to do some research on specific blogs my company could reach out to for sponsored content & build a database. He was extremely responsive, checked in multiple times and asked smart questions. Ended up hiring him for a different task because I was happy with his work!
See More
- Amanda H., March 31, 2018
Richard is someone who has a great deal of integrity in his work. He really understands what you need from the task and gets it done quickly! He actually cares. I'm very impressed and highly recommend him! We'll definitely request him again for additional work!
See More
- Ari H., March 22, 2018
Excellent job, good judgement, good communicator, made smart suggestions to ensure research project success.
- Liz C., March 19, 2018
How it works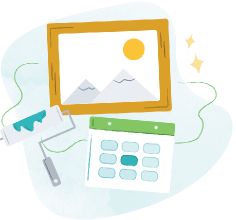 Tell us what you need done, when and where it works for you.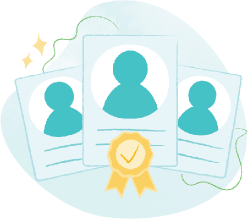 Browse trusted Taskers by skills, reviews, and price. Chat with them to confirm details.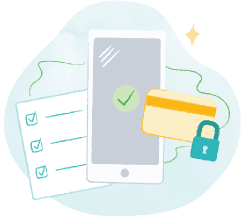 Your Tasker arrives and gets the job done. Pay securely and leave a review, all through TaskRabbit.
Trending in Virtual (Anywhere)