Photography in Virtual (Anywhere)
Need a new headshot or a special day captured? Taskers in Virtual (Anywhere) can take and edit photos of your memorable moments.
300+
Photography reviews in Virtual (Anywhere)
Ben met all my expectations and went above and beyond to ensure I was happy with the results. I would highly recommend hiring him! 
- Karin L., May 07, 2017
Faye is a really talented photographer and super patient! She clearly has a good eye for light, shadow and staging. Her retouching skills on our photos were excellent and appreciated. Thank you so much Faye! We will be working with you on an upcoming project.
See More
- AJ A., April 30, 2017
Faye was great! She was on time, had some creative ideas for shots that came out extremely well and was flexible. Thanks Faye!!
- AJ A., April 30, 2017
Travis thank you for your help! I have more work for you if you dont mind ;)
- Yevgeniy K., April 11, 2017
Ben its a very skilled guy, and very fast at responding and at work too, he was very fair in the number of hrs. he charged for the job.  The pictures he retouched look spectacular I will def work with him again. Thumbs UP UP UP! :) 
See More
- Mir A., March 28, 2017
Thanks Matt for the photo editing!  You helped me out in a pinch!
- Lauren M., February 24, 2017
I had Oscar do a unique video editing project for me *remotely*. He was responsive to my revisions and professional. I recommend!
- Uzma S., February 22, 2017
Rory did an awesome job preparing one of my iPhone photos for print. He cleaned up the photo to maximize the quality of the final print at size, made post processing adjustments and offered some great recommendations for cropping and print proofing.
See More
- Jonathan S., September 20, 2016
I was so incredibly impressed by Rory's work! The task was Photoshopping my friend and her fiancée's faces onto celebrity wedding photos for a bridal shower activity. After promptly accepting the task, Rory sent me a first sample photo to see what I thought. It was a million times better than anticipated! He then quickly got the rest done and they were extraordinary. Rory pays attention to detail and does immaculate work. He was also pleasure to communicate with. I recommend without any hesitation at all!! Thanks Rory!
See More
- Samantha M., June 06, 2016
mindy is friendly, efficient, and conscientious.  this is the second task i've used her for and i'll gladly call upon her again as soon as i have the need.
- Seth H., April 04, 2016
Paul always does a great job and is very responsive to his clients concerns. 
- Amelia B S., March 13, 2016
David did a great job Photoshopping some photos for me.  I've hired him twice and will again.
- Peter S., March 11, 2016
Avi was very helpful, professional, and fast. I'd work with him again anytime!
- Diane J., February 29, 2016
Timely, communicative and expert. Very good experience.
- Brooke S., December 21, 2015
Kristian did a great job of fine tuning a few pictures that needed sprucing up and kept me posted on his progress along the way. Good work!
- Kathy S., December 01, 2015
Took the time to really understand what I wanted to achieve with his photoshop expertise.
- Kathy S., November 29, 2015
Matthew was very communicative and helpful. He made sure the photographs I needed were exactly what I wanted and gave me updates through every step.
- Kimberly K., November 04, 2015
Kristian went above and beyond my expectations, and I deeply appreciated his attention to detail and thoughtfulness he showed in this project. Highly recommend for photo organization/editing!
See More
- Kate G., October 05, 2015
- Janet R., August 20, 2015
Working with Kristian was great! He helped improve four photographs and was transparent about how much time he estimated and described well what he planned to do. I felt that he really cared about the quality of the project, while being understanding of the budget I had in mind. I look forward to working with Kristian again. 
See More
- Angela S., August 14, 2015
I hired Kristian to edit four photos that I took in Tanzania. He did a terrific job of scoping the work, setting time expectations, and providing an idea of where he would focus his efforts. I felt like the finished photos looked excellent and Kristian is a complete professional. I would highly recommend him. 
See More
- Angela S., July 23, 2015
Great experience with David.
- Peter S., July 18, 2015
David is truly a skilled artist with Photoshop.  He completed my difficult task quickly and professionally.  Five stars!!  I hope to work with him again.
- Peter S., July 16, 2015
- Regan P., April 02, 2015
How it works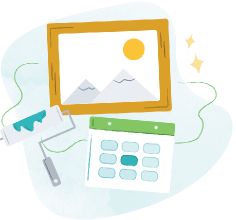 Tell us what you need done, when and where it works for you.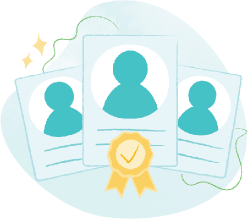 Browse trusted Taskers by skills, reviews, and price. Chat with them to confirm details.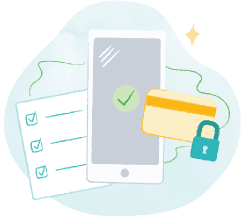 Your Tasker arrives and gets the job done. Pay securely and leave a review, all through TaskRabbit.
Trending in Virtual (Anywhere)