Manage An Event in Virtual (Anywhere)
Whatever type of event you're hosting, friendly and organized Taskers in Virtual (Anywhere) are here to help it run smoothly.
200+
Manage An Event reviews in Virtual (Anywhere)
Great written communications skills. Scott contacted various business on our behalf and was very professional. I would hire him again.
- Maria G., September 17, 2018
Heather was very helpful in doing the legwork to pull together my husband's big birthday bash. It was an urgent request and though she was busy she was able to juggle multiple demands and meet the aggressive time frames for the project. I also appreciated that she applied her own experience at event planning and was thoughtful about the execution of this project. This allowed me to confidently delegate the work needed on this event.
See More
- Jackie A., June 10, 2018
Shelli was great!  She very efficiently gathered all the information I was looking for a party I'm planning in NYC.  She clearly has experience with event planning and I'd definitely recommend her.  Thanks very much!
See More
- Randal J., January 05, 2018
Marium was fantastic. I couldn't recommend her more. Also, she negotiated to get us the best prices---hire her and you might even SAVE money!!!
- Erin H., April 22, 2017
Marium has been great. She is competent, organised and creative---everything you need to plan the perfect event!
- Erin H., January 03, 2017
Candace was a dream--I had a complicated list of tasks and an overall goal, and Candace was so organized, she was able to take on everything and sort it out for me in a timely and efficient manner, with a positive attitude. 
See More
- Rebecca M., September 22, 2016
Kalia was a great tasker and I would not hesitate to hire her again!
- Jason C., June 02, 2016
Connie has the ability to understand a problem/situation, efficiently research all options and then prioritize them. She's terrific. And quick.
- Cathy H., June 02, 2016
Connie did an impressive job of synthesizing four points-of-view for a board retreat and sending me an agenda that is both imaginative and works. Really pleased with her help.
See More
- Cathy H., May 06, 2016
Had a really random and short turnaround request (had to find and book a Billy Joel impersonator in three days within a specified budget). Cristina was responsive, fast and efficient - asked the right questions and was proactive in helping me research and find possible options.
See More
- elaine t., April 25, 2016
Offered great advice and a suggested timetable for my event planning (even though she unfortunately wouldn't be able to work on the event as she wasn't in the area I needed).
See More
- Nihietwei E., April 12, 2016
Thank you for the well thought out party planning!
- Cara D., March 18, 2016
- Taylor G., March 12, 2016
Camille did an excellent job completing the task and staying current with her communication. I'd definitely recommend her and engage her in future tasks!
- Lois K., March 11, 2016
Sandra was friendly, helpful, informative, and really connected with me to understand what I was trying to accomplish and help me get it done!
- Lawrence B., March 10, 2016
Daneen helped research venues for a holiday party for me and she was fantastic. She was quick to respond, detailed, and was persistent in following up with venue contacts to get all of the information i needed. She worked off of a large existing list and also sourced several new options for me which were all great. She was extremely helpful and thorough and I will definitely hire Daneen again! 
See More
- Katie O., February 23, 2016
- Dustin S., November 01, 2014
Heidi put together a great set of options for a trip I was planning, and was easy and fun to communicate with.
- Jonathan H., September 29, 2014
A communicative and enthusiastic guy. Thanks for the help!
- Nick N., August 05, 2014
detail-oriented!  very communicative!  great to work with
- Laura C., July 11, 2014
Paul was fantastic! He was knowledgeable, responsive, kind, enthusiastic and a pleasure to work with! He was experienced and had the inside track in securing our coveted dinner reservation. We highly recommend Paul!!!
See More
- Karen K., July 07, 2014
very nice job thank you. will use again.
- David S., July 06, 2014
Pamela did a great job! Even though I did my own research reading reviews online, we ended up going with companies that Pamela chose for us in the initial itinerary. In my next trip we'll directly with Pam's recommendations. Reliable, detailed, loved it!
See More
- Aysel M., July 01, 2014
Best task rabbit around! Timely, excellent communication, strong follow through. Absolute pleasure to work with! 
- Madeleine B., June 29, 2014
How it works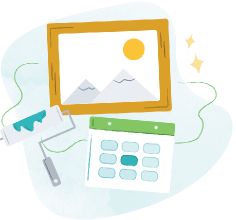 Tell us what you need done, when and where it works for you.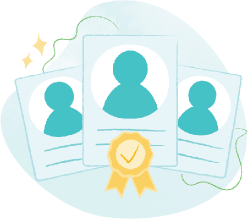 Browse trusted Taskers by skills, reviews, and price. Chat with them to confirm details.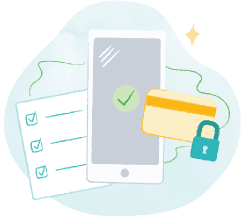 Your Tasker arrives and gets the job done. Pay securely and leave a review, all through TaskRabbit.
Trending in Virtual (Anywhere)