Graphic Design in Virtual (Anywhere)
Need an artist's eye? talented Taskers in Virtual (Anywhere) can handle any graphic design request.
1700+
Graphic Design reviews in Virtual (Anywhere)
Daniel was reliable and open to feedback. It was a pleasure working with him.
- Lisa A., September 29, 2018
Tina does a great job helping me with powerpoint slides. Highly recommend using her
- Hal C., September 20, 2018
Adam was quite responsive, easy to work with and exceeded my expectations.
- Wendy V., September 20, 2018
I hired Adam for a small graphic design job, he was responsive and easy to work with, I would recommend his services.
- Stephanie K., September 15, 2018
Ian is a pleasure to work with and the results of his design efforts are excellent!
- Alexandra M., September 12, 2018
Sybile did AMAZING photoshop on my photos from a few recent trips. In particular, Sybile was able to stay true to the original image and yet helped me to present the photos in a more optimal way. Highly recommend Sybile for Graphic Design work!!
See More
- KAREN M., September 11, 2018
I hired Kelley to do some graphic design work. She figured out a way to do what I needed much more quickly than I imagined was possible. She was very responsive and efficient, professional, and easy to work with. I highly recommend her!
See More
- Nicole B., September 09, 2018
Easy to work with, trustworthy and very knowledgeable!
- Brittany S., September 05, 2018
Lorin did a great job with a small graphic design project. I only had some vague ideas to start, Lorin developed some ideas and we went from there. I appreciate the care she took with this small job. 
See More
- Kathy C., August 27, 2018
Kallie did great design work for an event. We had many changes and she updated the documents as needed efficiently. We very much appreciated her work and design skills to make our event papers look great.
See More
- Yaginuma Y., August 22, 2018
I am an Interior Designer and now have used Ross twice to transfer my floor plans to CAD. He was highly responsive and proficient at the task. I would highly recommend Ross for any CAD work to be performed.
See More
- Patricia K., August 14, 2018
David is an excellent graphic designer--his work was precise, his fees were reasonable, and the end result (maps for a book I'm publishing) is fantastic! Highly recommended.
See More
- Katherine H., August 13, 2018
Ross is excellent at CAD and I would use him again without any hesitation.
- Patricia K., August 11, 2018
Saran was amazing to work with.  I am so grateful for her help and skills with the assignment.  
- Imani P., August 10, 2018
Dan is great! He took my idea and ran with it and I am very pleased with the end result! Definitely a pro @ graphic design!
- Bernard P., July 28, 2018
She did fabulous! I loved her attention to detail and appreciated her crative edge to bring what I needed (a collage for my boyfriend's birthday gift) and it came out incredible! Will hire again!
See More
- Roe M., July 24, 2018
Mia performed the task efficiently, was responsive, was a pleasure to work with her and will call on her again.
- Rita C., July 22, 2018
Exceptional design skills, creativity, collaboration, efficiency and customer service. Jessica was wonderful to work with on my graphic design project - responsive, creative, and effective. Will gladly continue using her for long term and time sensitive creative projects. Don't hesitate, hire her now.
See More
- monica f., July 12, 2018
Daniel listened to what I liked and delivered an excellent image. I would use him again.
- Melissa S., July 07, 2018
He did a fantastic job restoring/colorizing an old vintage photo.
- Dennis L., July 04, 2018
Great experience! Mia did an amazing job with our project and delivered under a very tight deadline. Highly highly recommend! 
- Pamela D., June 28, 2018
This is my second time working with Dave. He is extremely professional and awesome to work with. I will be working with him again and again.
- Susan B., June 27, 2018
David was completely prefessional and as for my first time using task rabbit I pleased to have been introduced to David. He was completely responsive and gave great feed back and was able to bring the design I had in my mind to life right in front of me. Not to forget that this was done remotely since we are across the country from each other. He was absolutely fantastic. I couldn't think of anyone I would want to work with more.
See More
- Anthony A., June 21, 2018
Hire Heather, those are my two words of advice. She was super easy to work with, honest with her hours and over delivered. About to assign her another task, now!
See More
- michael m., June 12, 2018
How it works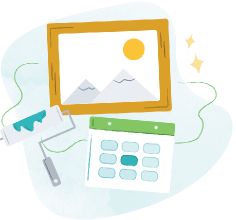 Tell us what you need done, when and where it works for you.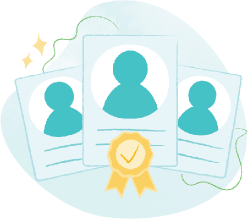 Browse trusted Taskers by skills, reviews, and price. Chat with them to confirm details.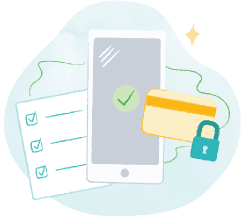 Your Tasker arrives and gets the job done. Pay securely and leave a review, all through TaskRabbit.
Trending in Virtual (Anywhere)