Arts and Crafts in Virtual (Anywhere)
crafty Taskers in Virtual (Anywhere) can lend their artist's eye to any project.
150+
Arts and Crafts reviews in Virtual (Anywhere)
He's great! He helps me so much, time and time again. There's nothing he can't do
- Jenny T., December 29, 2017
I have started to use Rebecca for a long term project to finally organize my digital photos into photobooks. So far it's going well! She was very efficient and has an eye for selecting photos. Will continue to use her for this task.
See More
- Bridget C., May 24, 2017
Ava was very thoughtful, creative, and efficient in completing a task for me. I highly recommend her as a helper in general, and specifically for design & crafts projects, as she created a beautiful digital scrapbook for me. Thank you Ava!
See More
- Lauren M., May 17, 2017
Jon was a pleasure to work with, as always!
- Katrin G., April 24, 2017
Jon was wonderful! He's so talented and easy to work with. I love his unique perspective and I look forward to working with him again.
- Katrin G., March 01, 2017
Marisa did a craft project for me - cutting out paper feathers and she was incredibly precise and detailed. The feathers turned out gorgeous! I'll definitely be working with her again!
See More
- Gayatri p., January 09, 2017
Thank you, Leesa, for doing a great job on our place cards with photos for our Holiday party!
- Anisah A., December 09, 2016
Rebecca made a scrapbook for me and did outstanding work. I could not have been happier. I gave her a little bit of guidance and she did the rest.
- Tyler N., November 03, 2016
- michael t., July 12, 2016
Great Tasker, great advice for our event.
- Gadge B., June 05, 2016
Mary kept me informed at every step and completed the work as promised before schedule. Very professional, thorough and timely.
- Roy S., May 28, 2016
Ashley was fun to work with and I would hire her again!
- Kristin D., May 26, 2016
Dave was great to work with, made sure he understood the scope of the project, and followed through.  He was professional and very creative!
- Joyce G., February 08, 2016
NAI was great to work with and very creative.   
- Joyce G., February 08, 2016
Katie communicated clearly, was pleasant to work with, and was timely completing the project.  Great job!
- Joyce G., February 04, 2016
Awesome and fast! Just what I wanted. 
- Nancy H., December 20, 2015
I always hire Stevan.  He is awesome
- Danielle K., September 24, 2015
Kate is a very talented artist! She made me a spice rack out of an old drawer - painted it and made shelves in it. It looks terrific! I just told her basically what I wanted and she really came through. If you have a Pinterest artsy/crafty project you'd like done but don't feel like actually doing it, hire Kate. You won't be disappointed!
See More
- Mary D., September 21, 2015
Cheerful and accommodating. Very flexible and I would work with her again and again. 
- joyce s., September 15, 2015
Briyona is very sharp and smart- she pays high attention to detail and gets the job done. I was really impressed by her positive attitude and good energy. Would totally hire her again.
See More
- Shanee P., August 26, 2015
I've hired Elizabeth for a number of projects. She is fast, smart, thorough, reliable, communicative. Highly recommend!!! Thanks
- Robin S., August 04, 2015
Very thoughtful and through work and worker. 
- George M., June 20, 2015
I highly recommend hiring Valentina V. For your task! She was able to complete the sketches I needed in a timely manner and I was delighted with her artistic style. Above that, she was a pleasure to work with and I look forward our next project together. Thank you Valentina!
See More
- Cotler L., June 18, 2015
- Saira R., December 29, 2014
How it works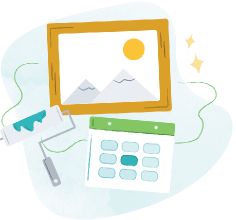 Tell us what you need done, when and where it works for you.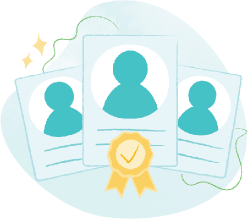 Browse trusted Taskers by skills, reviews, and price. Chat with them to confirm details.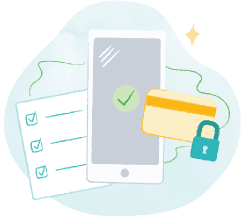 Your Tasker arrives and gets the job done. Pay securely and leave a review, all through TaskRabbit.
Trending in Virtual (Anywhere)