Accounting in Virtual (Anywhere)
Get all your figures and finances in order. Choose from Taskers in Virtual (Anywhere) for accounting help.
150+
Accounting reviews in Virtual (Anywhere)
I needed a Profit & Loss and Income Statement for my small business and I needed it ASAP. Melveen did it immediately and I had it back in perfect condition in 3 hours. When she had questions, she called and she was really easy to communicate with. I'll definitely use her again.
See More
- Cindy C., August 03, 2018
Very positive experience with Ben! Reliable, good communicator, smart. Hope to work together again!
- dahn w., July 19, 2018
Bradford is able to finish spreadsheets extremely quickly the second time once a had been methodology established. He is also extremely methodical and always uses the dollar sign and double underlines and italicizes the final number and uses parenthesis for negative numbers.
See More
- Scott P., June 20, 2018
Bradford truly is like a duck in water when it comes to working with numbers. Not only was he able to effectively and quickly construct a spreadsheet of the information I provided but he also did a comprehensive analysis of it and constructed a wealth management strategy that incorporated tax as well as current market trends. I would absolutely recommend him for Accounting tasks. His current rating is not an accurate reflection of his capabilities or work ethic.
See More
- Trey G., June 20, 2018
Great first discussion about my book keeping needs.
- J E., May 24, 2018
Sybile was very thorough and detail oriented. I highly recommend her, and would do business with her again.
- Justin V., May 17, 2018
- Julie M., April 02, 2018
She's a lifesaver! The best I've ever worked with.
- Jessica M., February 08, 2018
Shawana is always a pleasure. Industrious, intelligent, easy to work with...I give her my highest marks!
- Julie M., February 03, 2018
Shawana is exceptional in every way! Smart, kind, industrious!
- Julie M., November 16, 2017
- Vadik M., October 06, 2017
I hired Kha-ai to help with taxes for my small business, and she was great! She is knowledgeable, responsible, and delivered everything promised on time, I couldn't be happier with how it turned out. She gave me all the necessary information to get me started in preparing my taxes for my business and I will be keeping her in my contacts for any necessary follow-ups. I would definitely recommend her for anyone looking to hire her for tasks as she is a very reliable person with excellent communication and follow-up!
See More
- Li Ping L., September 20, 2017
I am so happy to have found Delilah! She was a joy to work with and so proficient and efficient! Thank you so much Task Rabbit and Delilah.
- kate d., September 15, 2017
Wow. Wow. Did I say Wow? I could not have asked for better help with this project! Delilah was a joy to work with. I'm looking forward to getting more help from her.
See More
- kate d., September 15, 2017
Marlene was wonderful to work with. She cleaned up our books and provided an excellent tutorial of Quickbooks. Highly recommend her!
- Leah N., May 25, 2017
Marlene is a true pro. Very efficient and smart. I had a large project which would have taken me several days. She knocked it out in less than 1 and was a pleasure to work with.
See More
- PETER O., May 11, 2017
Rebecca worked quickly. efficiently, and accurately on our accounting project. I would hire her again! 
- K M., April 08, 2017
- Andre F., December 07, 2016
Tatiana is great! I don't know what I would do without her.
- Andre F., November 20, 2016
TAtiana is fantastic. I've used her twice for accounting work and will continue to do so each month to work on our financials. She is very responsive and knowledgeable. She is always pleasant and professional.
See More
- Taryn R., November 11, 2016
Did my Excel sheets of the costs of a remodel well and timely. Thanks for the help
- Phil H., October 25, 2016
Sofia is very detailed, thorough and grasps the project very quickly. She understands complicated accounting tasks and learns quickly.
- Lori G., October 13, 2016
- Melissa/Eric D., October 03, 2016
Daniel was very helpful in preparing the spreadsheets we needed to complete our HLOC application. He did exactly what we asked quickly and in a very reasonable amount of time.
See More
- Hal P., August 05, 2016
How it works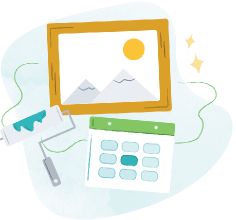 Tell us what you need done, when and where it works for you.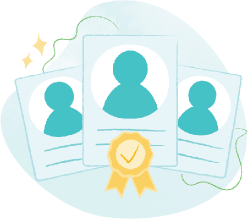 Browse trusted Taskers by skills, reviews, and price. Chat with them to confirm details.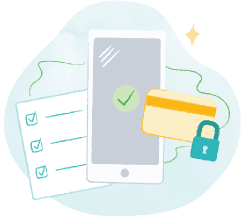 Your Tasker arrives and gets the job done. Pay securely and leave a review, all through TaskRabbit.
Trending in Virtual (Anywhere)