Graphic Design in SF Bay Area
Need an artist's eye? 134 talented Taskers in SF Bay Area can handle any graphic design request.
6 Graphic Design tasks
91 reviews: 100% positive
---
How I can help:
I've worked as an art director and can bang out any graphic design task quickly! I have designed logos, flyers, postcards, websites, books (covers and interiors), packaging, and more! Let me handle your project so you can focus on what you do best!
1 Graphic Design task
16 reviews: 93% positive
---
How I can help:
I work daily with Photoshop, Illustrator and InDesign to create marketing materials for my FT job in commercial real estate. 
1 Graphic Design task
49 reviews: 100% positive
---
How I can help:
Have a BFA, lifetime artist, good eye and sense of design and color, know Photoshop, In-design, Illustrator, enjoy graphic work.
No Graphic Design tasks
83 reviews: 100% positive
---
How I can help:
As a designer I am proficient in Adobe products such as illustrator, photoshop, and indesign. In my background as an Industrial designer I often developed graphics and created concept branding for clients. 
40 Graphic Design tasks
492 reviews: 99% positive
---
How I can help:
I earned a BA in Grphic Design at San Diego State and have worked professionally for years. I was naturally a designer before I knew what design was. I've been drawing, creating and designing most my life.  
50 Graphic Design tasks
251 reviews: 99% positive
---
How I can help:
AIGA Associate - talented, creative, and solutions-oriented graphic designer with more than 20 years experience. I enjoy challenging creative projects. Please view my portfolio at www.1111designs.com. I'm very proud to have maintained a 100% client satisfaction rate! Note: rate is for virtual tasks only.
1 Graphic Design task
88 reviews: 93% positive
---
How I can help:
over 10 years experience in this area
No Graphic Design tasks
5 reviews: 100% positive
---
How I can help:
Degree in Graphic Design. Can help create marketing / branding material for print or web. Software and assets (photos, videos, etc) are all included, no need to get your own
2 Graphic Design tasks
38 reviews: 86% positive
---
How I can help:
I've helped small businesses with branding, logo creation, web design, landing pages. I can also assist you with Illustrations and ebooks.
250+
Graphic Design reviews in SF Bay Area
Very quick and responsive. Great to work with. Thank you.
- Ezna H., March 24, 2021
I loved working with Samantha! She is patient, calm, kind and uber creative.
- Dana S., March 10, 2021
Bryan is incredibly talented and listens to the details of what you are looking for in your design.
- David N., February 23, 2021
She was unbelievable, professional, flexible and quick! I'd recommend her services for design for sure. Also - very easy to talk to.
- Lily A., February 22, 2021
I hired Malcolm to see if he can redesign my website for me, little did I know the full extension of the project. We met to consult and discuss what I was looking for. Within the hour he had what he called a wireframe of my website. It wasn't a live webpage but he have clean concept an layouts that I was comfortable with. Awesome guy will definitely be working with throughout this entire project.
See More
- Kevon B., February 03, 2021
Brian was amazing!! He worked diligently on my requested photo edits... and and provided plenty of variations for me to choose from. He checked in with me frequently to make sure I was pleased with his work or wanted further edits. I would definitely hire Brian again.
See More
- Megan B., November 15, 2020
Saran did a great job. She was able to take what was asked and redesign the overall project.
- Deanna R., November 07, 2020
- Kaitlin G., September 28, 2020
Jaime was so great to work with. Very helpful
- Lala R., September 17, 2020
Professional and easy to work with. It was a pleasure. 
- deborah c., September 15, 2020
Saran was very responsive and gave me exactly what I wanted. I highly recommend her for all your graphic design needs!
- Matt E., August 21, 2020
Michael helped me with my company logo, website enhancements, imported product listings and more. Thank you, Michael!
- Nikki C., July 26, 2020
Saran helped me edit and organize my resume. Her visual eye for aesthetics and flexibility are both top notch. She took my suggestions and feedback and incorporated them quickly and was a joy to work with. I will refer her to other friends looking for design help!
See More
- Erica S., June 05, 2020
Bryan is a master in design and fantastically easy to work with. My background is in editorial, advertising and pr and Bryan is the perfect vendor. A fast turnaround was needed for the project and he finished early with a beautiful piece of work! I will hire Bryan again for my next project and will in fact refer him to others. He is amazing! Thank you Brian.
See More
- joyce r., May 26, 2020
Lily was fantastic! She updated some images and text in our aging brochure using Adobe Illustrator (which she has). Lily is extremely patient and talented. Wonderful experience.
See More
- Kendra R., January 30, 2020
Kind, and patient. Would hire Mary Jane in the future
- molly b., December 18, 2019
Wendy really came through on designing a PowerPoint presentation. It took a lot of trust to hand over control of design the week before a presentation I'm giving at UCSF, but she had done a good job on a newsletter for me before, and my trust was rewarded. I *will* pat myself on the back a little and say I took the time to clearly lay out the content so she didn't have to guess, but Wendy both got all the content in accurately and used design sense to come up with pleasing, modern aesthetics. If you're doing a presentation and have prepped your content carefully but are dreading the inevitable struggle with PowerPoint and have better stuff to do at work than fighting that battle, I'd really recommend outsourcing to Wendy.
See More
- Elaine L., October 12, 2019
Brian was very responsive and hard-working. I asked him to refine my company logo and generate some new designs. He went above and beyond by sending me several variations of my existing logo and several variations on new ideas that he came up with.
See More
- Ethan C., October 03, 2019
Great, responsive, helpful, quality work
- Katie L., September 28, 2019
Asher was amazing! Such a fantastic and talented graphic designer!
- Julie K., September 25, 2019
Professional and prompt -- his fast action saved me on an important job!
- Lee N., September 17, 2019
Excellent work and on time!
- Maria G., August 27, 2019
Laura was very professional, she was able to collaborate on design ideas as well as take direction easily. I also appreciated that she met up in person to work on my graphic design project, that really helped streamline the process!
See More
- Ashleigh B., August 17, 2019
Daniel did a fantastic job and was responsive and reliable!
- Christine N., June 13, 2019
How it works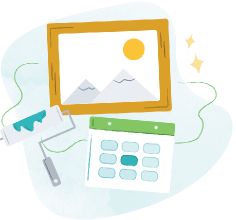 Tell us what you need done, when and where it works for you.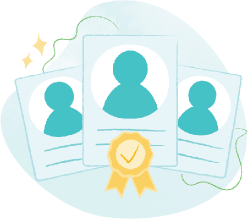 Browse trusted Taskers by skills, reviews, and price. Chat with them to confirm details.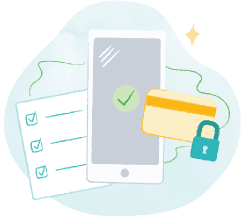 Your Tasker arrives and gets the job done. Pay securely and leave a review, all through TaskRabbit.
No Graphic Design tasks
1392 reviews: 96% positive
---
How I can help:
I am an expert digital graphic designer who will be more than happy to help realize your vision! I have experience designing viral memes online & logos for businesses with Adobe Illustraitor! I am more than happy to share my portfolio upon request!
No Graphic Design tasks
75 reviews: 96% positive
---
How I can help:
I am an artist with years of experience I have much experience with digital art as well. I like to communicate with clients and give updates
1 Graphic Design task
391 reviews: 95% positive
---
How I can help:
Photoshop, InDesign, Corel. I also sketch and draw, and love to dream up how things are presented. 
3 Graphic Design tasks
184 reviews: 100% positive
---
How I can help:
I have developed my skills working @ Ad Agencies, & by working in the fashion industry. I have knowledge with creating logos, building sites on 3rd party platforms such as Big Cartel & Square space. Also have experience with photo editing.
2 Graphic Design tasks
510 reviews: 99% positive
---
How I can help:
I'm a Graphic designer by trade with many years of experience in Software and mobile app development with a fine art background. I can help with logos, marketing material, web content,  biz cards, brochures,  illustration, tee shirt design etc. I use professional software like Photoshop and Illustrator to get the job done right! I'm the perfect choice when you need a creative solution. 
7 Graphic Design tasks
117 reviews: 91% positive
---
How I can help:
I am a graphic designer by trade. When I'm not getting paid to do graphic design, I do it anyways because I love it. I have around 4 years of graphic design experience and all the required skills, ideas, software and hardware to do a great job.
1 Graphic Design task
244 reviews: 100% positive
---
How I can help:
I attended school for animation and 3D Modeling, I'm proficient at Photo Shop, Maya, Zbrush, After Effects, excel, word as well as Google docs. I've created advertisements that were printed in Stanford's play bill as well as work for other clients
No Graphic Design tasks
16 reviews: 100% positive
---
How I can help:
Would never claim expertise in layout or graphics but a real eye for proof-reading and print ready finals.
4 Graphic Design tasks
101 reviews: 99% positive
---
How I can help:
Photoshop pro w/ killer style! Whether you need clean & modern or eye-catching & fun, I'll find the type, layout & images to fit your vision. Ads, fliers, logos, menus, newsletters, slideshows, t-shirts, retouching & more. Samples on request.
No Graphic Design tasks
No reviews yet
---
How I can help:
This one I can only do if someone already has Photoshop since I don't currently have access to it. However I went to a specialized high school for graphic design and have done some work such as creating websites. 
1 Graphic Design task
337 reviews: 99% positive
---
How I can help:
I am an experinced illustrator and cartoonist with a BFA from AAU. I do comissions and am happy and willing to make your idea a reality. I can do caricatures for events as well as decorating office walls. www.ericflomcartoons.com
No Graphic Design tasks
13 reviews: 100% positive
---
How I can help:
I am a very creative person by nature and am a very quick learner.  I have used Microsoft Powerpoint and Publisher to publish my own newsletter and have helped other design logos for their business.
No Graphic Design tasks
8 reviews: 100% positive
---
How I can help:
I have a degree in web and interactive design, and I studied iPhone and Android app development. I have advanced technical skills with 2D and 3D software, and a good eye for colors and layout.
No Graphic Design tasks
4 reviews: 100% positive
---
How I can help:
I have procreate on my ipad and have been taking a graphic design course. I have a bachelors in art
No Graphic Design tasks
48 reviews: 93% positive
---
How I can help:
Graphic design is one of my all time favorite things to do, I have worked for several clients outside of task rabbit . Im well verses in photoshop ive been making designs for over 10 years . Freelance work is highly favorable in this field .