Computer Help in SF Bay Area
286 tech-savvy Taskers in SF Bay Area can help solve your computer issues.
52 Computer Help tasks
313 reviews: 95% positive
---
How I can help:
I have a degree in computer science, and can do many kinds of computer tasks like setting up and replacing components and problem diagnosis.
No Computer Help tasks
3 reviews: 100% positive
---
How I can help:
I can help installing network modem & router for your home. Also, softwares installation for PC and Mac.
3 Computer Help tasks
87 reviews: 98% positive
---
How I can help:
Experienced provider of "affordable technology solutions." I regularly fix Macs, PCs, smartphones, and other consumer electronics. I have a sliding hourly rate $25 - $100 depending on the job. 2 hour minimum, negotiable based on commute
No Computer Help tasks
118 reviews: 100% positive
---
How I can help:
Decades of experience with Microsoft and other operating systems and applications. Administration of win7, 10, server 2008, 2012, 2016. Haven't seen server 2019. Yet. But I will make it dance. Oh yes.
No Computer Help tasks
31 reviews: 100% positive
---
How I can help:
I do "tech support" for individuals on Apple products and peripherals and I teach skills like GoogleApps, Dropbox, Excel, social media, many others.  I'm a good, patient teacher and have successful students to vouch for it!
15 Computer Help tasks
130 reviews: 100% positive
---
How I can help:
I'm very tech-savvy, growing up using computers and handling the installation of software both at home and often at work. I don't do any hardware work, but I should be able to help with anything software related. Thanks for your consideration!
1 Computer Help task
12 reviews: 91% positive
---
How I can help:
I do this as a my primary job! I love installing software, troubleshooting any issue on your PC, and tuning-up to make it faster!
No Computer Help tasks
235 reviews: 94% positive
---
How I can help:
I can help with your computer task from setups & installs, WiFi/device connections, storage management, and basic to moderate troubleshooting.
4 Computer Help tasks
71 reviews: 97% positive
---
How I can help:
My day job for the past 6 years is in IT Desktop Support. 1.5 hours min for tasks outside of SF city proper.
2450+
Computer Help reviews in SF Bay Area
Very friendly and very helpful!
- Taylor K., October 23, 2020
Joe Y. did his best to fix my printer. Tried everything but then had to tell me it was dead. But I appreciated the effort.
- Leslie B., October 16, 2020
Brian kept me updated on his arrival status and worked quickly to accomplish the job of prepping computer systems. Definitely would engage him again.
- Dan N., October 14, 2020
George was thorough, helpful, on time and proactive. A terrific experience. I definitely recommend him for computer-related support!
- Michele R., October 10, 2020
Very efficient advice, thanks!
- Cyrus H., September 21, 2020
We had a complicated printer set up problem that Brian solved quickly and efficiently. We will definitely use Brian for all our other computer tasks. Thanks Brian!
See More
- Victoria K., September 11, 2020
MJ Is knowledgable, smart, a virtuoso with computers, and clean. Also he is very polite, friendly and kind. Highly recommended!
- Alma S., September 06, 2020
Excellent help with email and download issues. Would use again.
- Alison M., September 04, 2020
Terrific attitude and skill level. Resolved a complicated wifi network security problem.
- Maria P., August 30, 2020
Brian is awesome, will definitely hire him again...not much he can't do and figure out!!!
- Anne-Marie R., August 30, 2020
Kenneth is very professional. He was able to solve complicated issue with improving internet speed.
- Saran D., August 27, 2020
Great tasker was patient and able to help on our computer issue.
- Jarod M., August 21, 2020
Thank you, Brian, for figuring out our printing and connection issues. We've printed - and even scanned already! Brian was professional, friendly and knew what he was doing. We really appreciated his help.
See More
- Kelly and G., August 12, 2020
He was a big help. Thanks.
- Patty P., August 09, 2020
My office phones were not working correctly and Huu was a miracle worker. After spending hours with Comcast trying to resolve the issue, Huu was able to fix it quickly. I also felt good about leaving him in my space alone which is a bonus.
See More
- Elizabeth S., August 05, 2020
- Rachelle B., August 01, 2020
Kenneth was very knowledgeable and committed to helping me figure out the issues I've been having with my wifi network -- and he helped me solve the problem.  Would definitely book him again..
See More
- Jason R., July 30, 2020
- Robyn K., July 23, 2020
Hired him to set up all my electronics in a new apartment.  Internet, TV, sound, game systems, Hue lights- he powered through it in 90 minutes!
- Alexandra R., July 22, 2020
Great, really really helpful with doing a task I thought was simple but turned out to be complex.  
- Robyn K., July 08, 2020
My elderly mother and I live in different states and I can't travel to visit her because of the pandemic. She wanted to use Zoom to see her kids and grandkids and take classes, but couldn't figure out how to install it. So I hired Tajania, who installed Zoom on my mother's computer and patiently showed her how to use it, all in less than half an hour. Thank you so much, Tajania!!! So grateful!!!
See More
- Tai M., July 02, 2020
He helped me over the phone troubleshoot my issue and it was fixed within minutes!
- Margie S., June 29, 2020
Assisted with electronics malfunctions that I was having. He diagnosed what was wrong, and directed me on what to with items that weren't related to the electronics. Set up my roku and fixed several other items.
See More
- Paul Y., June 20, 2020
Very knowledgeable and helpful! We would recommend using MJ in the future. 
- Shannon O., June 18, 2020
How it works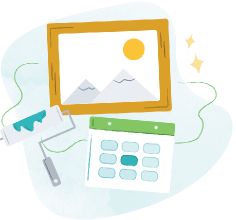 Tell us what you need done, when and where it works for you.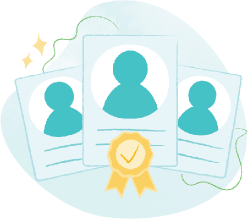 Browse trusted Taskers by skills, reviews, and price. Chat with them to confirm details.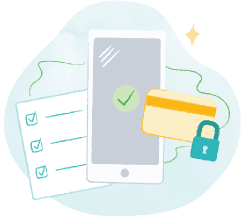 Your Tasker arrives and gets the job done. Pay securely and leave a review, all through TaskRabbit.
No Computer Help tasks
15 reviews: 100% positive
---
How I can help:
Years of experience using, installing, maintaining and repairing computer hardware and software. Small networking and wifi configuration.
57 Computer Help tasks
498 reviews: 97% positive
---
How I can help:
I can assist with device connectivity issues (ie, printers), upgrading networks for growing offices, and repairing device screens (note - as I am not a licensed partner with Apple, I cannot repair recent-model iPhone or iPad screens).
196 Computer Help tasks
249 reviews: 99% positive
---
How I can help:
I troubleshoot, perform upgrades for, and provide training with MacBooks, iMacs, iPhone, iPad, Apple Watch, Apple TV and related software. I specialize in network and connectivity issues for homes and businesses. Visit www.sfappletech.com. 
No Computer Help tasks
No reviews yet
---
How I can help:
I can help with hardware issues like audio, video etc, for Windows Vista, 7, 8, Mac OS and Android devices. Feel free to ask about more complicated issues you might be having, setup and installation of Office Suites, Games, etc. burning DVD, CD etc.
No Computer Help tasks
7 reviews: 100% positive
---
How I can help:
Trained in corporate IT, I'm happy to assist with any problem or install you may run into with your Windows or Mac device. I'm also skilled in resolving Soho network issues!
Elite Tasker
49 Computer Help tasks
1309 reviews: 98% positive
---
How I can help:
I am patient, I can give step by step instruction, I can set up printers, accounts, guide you through social media (Facebook, Instagram, Twitter, LinkedIn, etc), do research, photo organization, documents/biz cards/receipts scanning, etc. MAC user.
2 Computer Help tasks
573 reviews: 96% positive
---
How I can help:
i am a music producer and recording engineer.. i work with macs for 15 years.. 
4 Computer Help tasks
88 reviews: 93% positive
---
How I can help:
Over 15 years in tech, software test engineer and high technology needs. 
No Computer Help tasks
7 reviews: 100% positive
---
How I can help:
Hi there! I am an older millennial with a PhD and office work experience. I can help you synchronize your online accounts, set up Apps on your phone to make your life easier, or connect your devices.
9 Computer Help tasks
53 reviews: 94% positive
---
How I can help:
I am patient, quick and can explain what I'm doing clearly to anyone who need to repeat this task, including seniors. I'm a technologist based in San Francisco. -- Policies: Please note I book a minimum 2 hours, and 4 hours for data-related work. If you book me but are a no-show or non responder, I will charge a minimum of 1 hour that can be used toward a future job. These prices are introductory rates, on Taskrabbit only, for very high quality work. My LinkedIn profile > http://www.linkedin.com/in/maguhob
No Computer Help tasks
154 reviews: 99% positive
---
How I can help:
Having worked on my own & families pc's I can help you with most of your needs I regards to your computer.  I am also willing to teach you basic operations if that's what you need 
1 Computer Help task
185 reviews: 98% positive
---
How I can help:
I've worked in tech for over 3 years. Highly experienced with software and hardware
No Computer Help tasks
1 review: 100% positive
---
How I can help:
I have easy understanding of computers and am happy to assist you tackle any problem. Willing to put in the research prior to help in a more timely fashion if needed.
3 Computer Help tasks
75 reviews: 96% positive
---
How I can help:
I am patient, have much experience, am thorough and like to get the job done right and well for you! I have experience with computers since childhood including extensive troubleshooting, assembly and basic programming. (2hr minimum)
2 Computer Help tasks
391 reviews: 95% positive
---
How I can help:
I can fix more basic problems, install software and updates, explain certain programs