Unboxing and Recycling in Seattle
We are here to help.
Book Now
40 Organization tasks
272 reviews: 98% positive
---
How I can help:
Excellent at tasks to declutter and reorganize your space. I know where to start and keep you motivated. Skilled help with donation or reselling. 2 hour minimum.
See More
2 Organization tasks
44 reviews: 88% positive
---
How I can help:
I'm very detailed oriented, have worked with many organizational techniques. Let me take the labeler off your hands!! :)
144 Organization tasks
112 reviews: 98% positive
---
How I can help:
As an organizer and MA degree educated Well-Being Coach I believe good things come from being organized. I stand by this. Stress free at- home living and mental well-being are just a couple of outcomes I've regularly witnessed with my clients, on creating a more personally reflected, efficient and structured space in one room or many. However, I get it, for many people taking on the task alone can be overwhelming, time draining, boring and distracting. For me, it's deeply satisfying. I delight in creating a brighter, lighter and more functional space where everything feels a little more possible when all your things are sorted, have a proper place and express the life you are most called to lead. An Organized House= World Domination. Okay, maybe that's dramatic but In my experience I believe you will find the process transforming and especially rewarding for creating momentum in your life and during times of transition. Often, organization means deciding on placement, containers and tools for function and aesthetics. I can assist with what is needed to simplify the organizing task. Letting go of stuff may be part of the process and I'm happy to deliver those items for donation or other venues, on completion. I look forward to serving you.
See More
Elite Tasker
159 Organization tasks
1003 reviews: 97% positive
---
How I can help:
I love helping my clients get organized and clear clutter. Clutter is stressful. Getting an organization system that works for your home can improve your sense of quality of life. Be sure to check my reviews from many happy clients.
See More
No Organization tasks
40 reviews: 97% positive
---
How I can help:
My calendar is color coded, I know where everything is in my closet and I regularly sift through my belongings to weed out things I don't need or use anymore. I'm also easy going so can match my level of organization to your needs.
See More
No Organization tasks
6 reviews: 100% positive
---
How I can help:
Let me love of organizing help you! I love to rearrange things into concise systems that make sense and are intuitive.
1 Organization task
37 reviews: 100% positive
---
How I can help:
years of three boys and boat racing seting up tearing down
7 Organization tasks
116 reviews: 97% positive
---
How I can help:
Growing up in a military family, everything had its place, and anything unnecessary or undesired went to the donation box.  I keep well to this standard today, and apply it wherever I can.
See More
20 Organization tasks
311 reviews: 93% positive
---
How I can help:
Many years experience filing paperwork, organizing and moving furniture, artwork, vinyl records, etc. I have special experience setting up stereo and home entertainment systems.
See More
700+
Unboxing and Recycling reviews in Seattle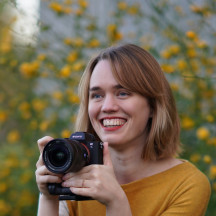 Kallie is always great and very professional! She can handle any task you give her. 
- A. W., September 18, 2019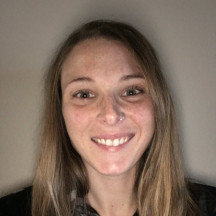 Absolutely the best help for tackling that mountain that built up on me. Completely understanding about how it got so bad, and what would've taken me a whole day was done in three hours
See More
- Aleks C., September 14, 2019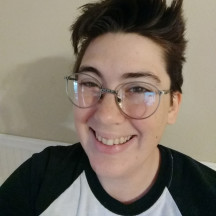 I love how particular Aris is in putting things away and organized. Very peaceful to work with! Thank you
- Sreekeerthi K., September 11, 2019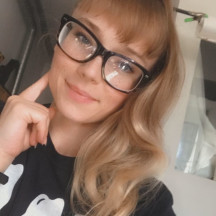 Rachel is personable and communicates well. She came prepared, worked hard and accomplished a lot.
- Manuela J., September 10, 2019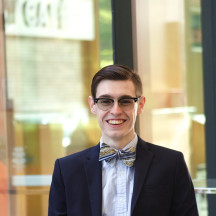 Jacob is a real-life magician! In 2 short hours he helped me unpack most of my apartment and organized my kitchen better than I could have done myself. He easily saved me a uncomfortable day of lugging boxes around. Would highly recommend!
See More
- Julia A., August 31, 2019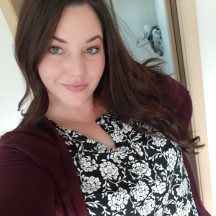 - Shobhna S., August 27, 2019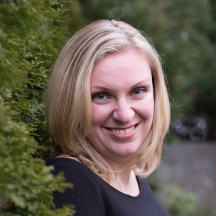 Alyssa was wonderful!! She is amazing at organizing and reorganized our whole kitchen so easily! I highly recommend!
- Katelyn C., August 26, 2019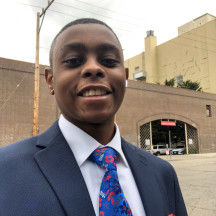 Abraham was punctual, organized, and followed directions well.
- Manuela J., August 20, 2019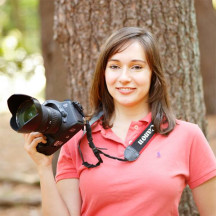 Lauren did a terrific job making my studio/work room look like a human being populates it. I totally underestimated the amount of time the task would take - she had no problem with that and completed the task to my satisfaction. I would (and very well might) hire Lauren again, in a New York minute. :)
See More
- Scott W., August 19, 2019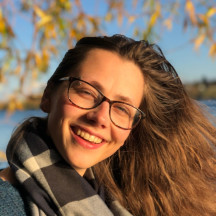 Aiyana was wonderful! Great organizer, supper friendly and reliable. Was on time, had great ideas, supper productive and detailed oriented. She helped me clear up the clutter in my walking closet so I can walk into it again. I highly recommend her and would hire her again without a doubt.
See More
- Michelle S., August 10, 2019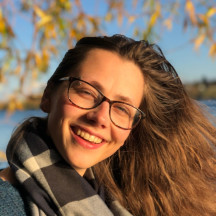 Very skilled at organizing. Completely owned our project and did a wonderful job!
- Erin R., August 09, 2019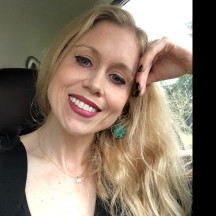 excellent job - thank you!!!
- Meg W., August 08, 2019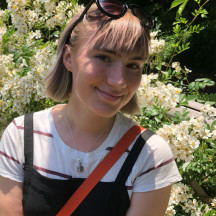 Birch was so helpful with organizing and folding all of our little ones baby clothes! She's helped us with many tasks around the house and is getting us organized!
See More
- Jessica P., August 07, 2019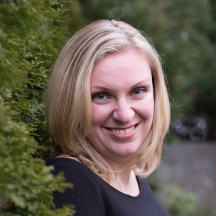 Alyssa was great! Helped me de-clutter and organize my closet
- Talia R., August 05, 2019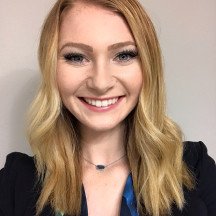 Layne was phenomenal! I would recommend her for any job and hope to be able to hire her again. She did a number of different tasks to help us move in, including carrying boxes, and cleaning a number of items. She was thorough, efficient, and pleasant throughout.
See More
- Jocelyn A., August 04, 2019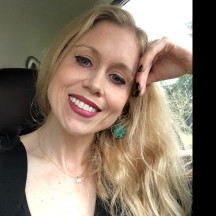 Lexie was early, accomplished a lot in a short period of time, was friendly and had great follow-up.
- Kristin K., August 01, 2019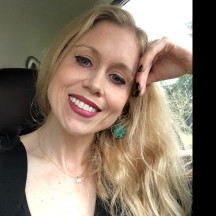 arrives on time, works hard - great tasker!
- Meg W., August 01, 2019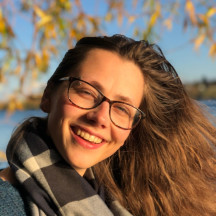 Aiyana is very professional. She arrived on time, very pleasant, and hardworking.
- Mark R., July 31, 2019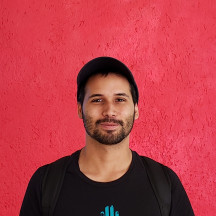 - Ginger F., July 30, 2019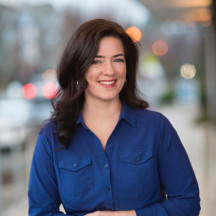 Rhonda was really great! Not only did she help with actual organizing but provided some really useful tips about how I can store some of the stuff I have difficulty storing. We got a lot accomplished. I was actually feeling a little bit nervous about this work and she put me right at ease with her personable nature. I definitely want to work with Rhonda again
See More
- Hasmik K., July 28, 2019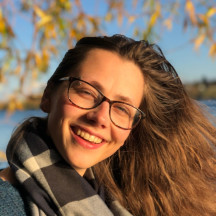 Excellent job organizing!
- John C., July 23, 2019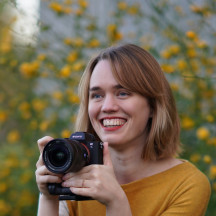 Great job, efficient, friendly, prompt.  Top of the list for any job I need done😊
- Shelly C., July 20, 2019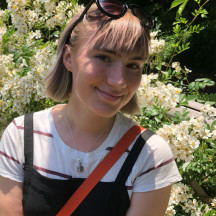 Thrilled with Birch's help! She made such a huge difference in the organization of my closet and laundry room. I'm so happy with everything she got accomplished! I will definitely have her help with other rooms and organization projects!
See More
- Erin Z., July 18, 2019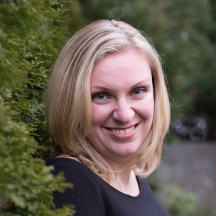 Alyssa did an EXCELLENT job. I hired her for a small project and ended up keeping her all day for the entire room. She is passionate, thorough and a joy to be around. She really took to understanding me as a person so my room organization system could work for us and not just be piles of clutter. I can't recommend her enough.
See More
- Giselle A., July 15, 2019
How It Works
Tell us what you need done, when and where it works for you.
Browse trusted Taskers by skills, reviews, and price. Select the right person for the job and chat to confirm details.
Your Tasker arrives and gets the job done. Pay securely and leave a review, all through TaskRabbit.
3 Organization tasks
180 reviews: 95% positive
---
How I can help:
Friendly, reliable, and always on time. Smart, Helpful and Happy
No Organization tasks
85 reviews: 97% positive
---
How I can help:
Here to please. Please let me know I can help you. Very detail oriented and creative. Let's make that graves ergonomic and beautiful!
17 Organization tasks
65 reviews: 98% positive
---
How I can help:
I have a lot of experience with cleaning out and organizing, especially paperwork. I have also helped when clients need to downsize and clear things out. I have a care giving business (15 ) years and help people all the time with this. Thank you!
See More
26 Organization tasks
214 reviews: 96% positive
---
How I can help:
Don't just throw stuff in a drawer!!! MINIMIZE first—I help to LET GO of things that are weighing life down, then I carefully & methodically organize the rest—keeping only things that truly bring joy💗✨ & I'll drop off donations @ thrift store♻️
See More
5 Organization tasks
244 reviews: 99% positive
---
How I can help:
I enjoy the life changing magic of tidying up. Using simple storage methods and tools to rid the clutter in our lives makes a huge difference in how we live. Ridding up can be the first step in doing a deep cleaning too.
See More
No Organization tasks
No reviews yet
---
How I can help:
I've worked as the sole office manager for an office of 90, so organizing kitchens, supplies, and spaces was essential to my success! I take pride in having an organized, clutter-free home and love to help others sift through what's important to them.
See More
1 Organization task
7 reviews: 100% positive
---
How I can help:
Organizing is therapeutic as it is in my nature to create flow & order. I have been in project mgmt, event planning & ran businesses that require organization. Let me help simplify your life so you can put your attention on things that truly matter.
See More
No Organization tasks
No reviews yet
---
How I can help:
I've been called "weirdly amazing" at organizing, and even been encouraged to start my own business doing so, though I think this platform will make things easier.  Take advantage of my superior skills while my rate is still low!
See More
No Organization tasks
11 reviews: 90% positive
---
How I can help:
Strong organizational skills and a nose for imperfections. Former Creative Director for High-Volume Production company.
No Organization tasks
No reviews yet
---
How I can help:
Let me help you transform your cluttered space or office paperwork. Confidential and detail oriented.
28 Organization tasks
62 reviews: 100% positive
---
How I can help:
After working in an admissions office for several years, I feel confident in and enjoy sorting through large amounts of paperwork, conveniently rearranging desks and cupboards, and communicating efficiently where everything is in its new places.
See More
No Organization tasks
100 reviews: 98% positive
---
How I can help:
My mind is the best of three worlds. Super creative, very organized and logical. 
5 Organization tasks
22 reviews: 95% positive
---
How I can help:
Organizing is something I do constantly at home and is something I would be very good at helping others out with!
No Organization tasks
27 reviews: 96% positive
---
How I can help:
I have 4 year experience in building shelves and organizing garages and storage spaces, so you will have that extra storage you really need. I also install cabinets and worktables in sheds and workshops.
See More
No Organization tasks
38 reviews: 100% positive
---
How I can help:
Savvy veteran with a strong work ethic. Quick thinker and fast mover and a knack for organization.
Easily book and manage tasks in our app