Organization in Seattle
Whatever you need help labeling, sorting, or reordering, 341 detail-oriented Taskers in Seattle can help.
2 Organization tasks
47 reviews: 87% positive
---
How I can help:
I'm very detailed oriented, have worked with many organizational techniques. Let me take the labeler off your hands!! :)
144 Organization tasks
112 reviews: 98% positive
---
How I can help:
As an organizer and MA degree educated Well-Being Coach I believe good things come from being organized. I stand by this. Stress free at- home living and mental well-being are just a couple of outcomes I've regularly witnessed with my clients, on creating a more personally reflected, efficient and structured space in one room or many. However, I get it, for many people taking on the task alone can be overwhelming, time draining, boring and distracting. For me, it's deeply satisfying. I delight in creating a brighter, lighter and more functional space where everything feels a little more possible when all your things are sorted, have a proper place and express the life you are most called to lead. An Organized House= World Domination. Okay, maybe that's dramatic but In my experience I believe you will find the process transforming and especially rewarding for creating momentum in your life and during times of transition. Often, organization means deciding on placement, containers and tools for function and aesthetics. I can assist with what is needed to simplify the organizing task. Letting go of stuff may be part of the process and I'm happy to deliver those items for donation or other venues, on completion. I look forward to serving you.
No Organization tasks
62 reviews: 96% positive
---
How I can help:
I come from a messy house hold of many siblings, so I'm very well versed in the arts of picking up after people and making things nice and tidy. Be it your work office or your cluttered house. I'm the person for your job!
Elite Tasker
169 Organization tasks
1167 reviews: 97% positive
---
How I can help:
I love helping my clients get organized and clear clutter. Clutter is stressful. Getting an organization system that works for your home can improve your sense of quality of life. Be sure to check my reviews from many happy clients.
5 Organization tasks
553 reviews: 100% positive
---
How I can help:
Is your space overwhelmed by clutter and seasonal items. Let me help you organize and tame the beast. I can even shop storage solutions and make dump or donation deliveries. Volume discount for large projects that may take more than a day ✅
No Organization tasks
40 reviews: 97% positive
---
How I can help:
My calendar is color coded, I know where everything is in my closet and I regularly sift through my belongings to weed out things I don't need or use anymore. I'm also easy going so can match my level of organization to your needs.
No Organization tasks
6 reviews: 100% positive
---
How I can help:
Let me love of organizing help you! I love to rearrange things into concise systems that make sense and are intuitive.
16 Organization tasks
42 reviews: 97% positive
---
How I can help:
Organization makes life work better! I have experience organizing closets, rooms, kitchens to help streamline your home. Organization is extremely important to me in my personal life so I take pride in teaching others how to run an organized life. I enjoy coming up with my own suggestions for improvement, or just upholding a plan you have in mind.
1 Organization task
219 reviews: 96% positive
---
How I can help:
Hello there. I'm very good organizer and have very good eye where put things in place. I have Van And I'm handyman I have all the power tools you can think of. don't hesitate that he had any question👍💪🏚🏘
900+
Organization reviews in Seattle
Very amazing ! Fast and friendly. I'm impressed !!!
- JoJo W., October 21, 2020
This girl knows how to work, and is very personable and helpful and focused, really will hire again. She completed the task so well and made good time! Was a pleasure to meet her as well.
See More
- Marie B., October 16, 2020
Thank you for all your help darling.
- MyLinh T., October 14, 2020
Jamie is great to work with. She's reliable, communicative and efficient. She's very friendly and has great suggestions.
- Amanda S., October 14, 2020
Hao was fantastic. Showed up on time, ready work. Was polite, eager and had no issues with the workload. He worked quickly and efficiently, finishing the job in the estimated time. Highly recommend this guy!
See More
- Jen T., October 14, 2020
- Suzanne W., October 10, 2020
I had a hallway closet that was PACKED with stuff and I was overwhelmed by it. She took everything out and reorganized the closet beautifully. Now we can see everything and get to it easily. We are all thrilled - even the kids!
See More
- Jessica M., October 09, 2020
Chelsea is amazing!!! She helped me organize and sort and prioritize my spaces. My house is grateful!! I am so appreciative of your kind, patient and skilled abilities to organize rooms to be functional and beautiful. You are over qualified Thank you
See More
- Ginger F., October 05, 2020
Jamie was early, friendly and very efficient. I appreciate the progress we made and recommendations on how to stages of my home organizing project. Strongly recommend Jamie.
See More
- Amanda S., October 05, 2020
Thanks Doug, you're the best!  Garage looks beautiful and I'm ready for winter!  
- Stacy F., October 03, 2020
Hope was helpful in getting my overall home organization project going. She helped me go through a roomful of stuff, put together a rack and created a space and bins to organize donations as we go along.
See More
- Amanda S., October 01, 2020
Jess is extremely professional and needs very little instruction. I felt comfortable enough to run to home depot and leave her in my home alone, upon her first of many visits to help me around the house and in the shop, with my staging and decor business.
See More
- Lisa H., October 01, 2020
Hope was very efficient and gave good advice, I highly recommend using her services.
- Hagar L., September 26, 2020
Prompt, friendly and efficient!
- Eileen K., September 25, 2020
Prompt, Courteous and Efficient!
- Eileen K., September 23, 2020
I had a great experience working with Ellen and would recommend her!
- Sandra D., September 22, 2020
Thanks for helping with organizing.
- Suzanne W., September 18, 2020
Shani help us get our space back with her intiluitive organization skills 😀
- Joanne F., September 12, 2020
We got done ALLLL that I wanted to accomplish! Great to work with!!
- Debra M., September 05, 2020
Excellent job. Very efficient, friendly and got down to business. I will definitely call on him again.
- Patricia W., September 03, 2020
Moved a couple of months ago haven't had a chance to settle in. Shani's help today got us ready for start hybrid home learning!
- Joanne F., September 02, 2020
Hope was awesome. She was right on time and responsive in communications. My house was in a mess after I recently moved and despite that Hope did a great job in organizing things. She was also super nice and friendly. I would definitely work with her again!
See More
- Rohit N., August 29, 2020
Hope did it again! She turned our disorderly kitchen into a cooks paradise! She has a true talent! She's amazing and we are having her back to do our bookshelves and master bathroom! She's a genius!
See More
- Stephanie C., August 29, 2020
Asked great questions before we met, confirmed appointment, showed up on time and helped me tremendously get my mess in order. Offered good suggestions and easy to talk to. I would not hesitate to contact Hope again.
See More
- Au M., August 27, 2020
How it works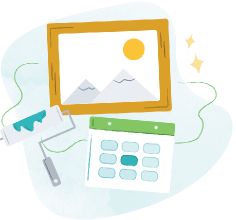 Tell us what you need done, when and where it works for you.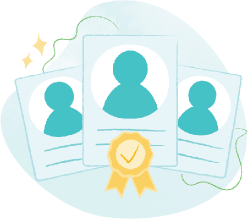 Browse trusted Taskers by skills, reviews, and price. Chat with them to confirm details.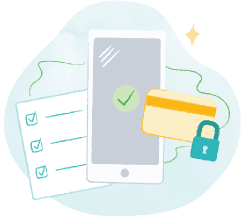 Your Tasker arrives and gets the job done. Pay securely and leave a review, all through TaskRabbit.
1 Organization task
38 reviews: 100% positive
---
How I can help:
years of three boys and boat racing seting up tearing down
7 Organization tasks
141 reviews: 97% positive
---
How I can help:
Growing up in a military family, everything had its place, and anything unnecessary or undesired went to the donation box.  I keep well to this standard today, and apply it wherever I can.
20 Organization tasks
311 reviews: 93% positive
---
How I can help:
Many years experience filing paperwork, organizing and moving furniture, artwork, vinyl records, etc. I have special experience setting up stereo and home entertainment systems.
3 Organization tasks
211 reviews: 95% positive
---
How I can help:
Friendly, reliable, and always on time. Smart, Helpful and Happy
21 Organization tasks
71 reviews: 97% positive
---
How I can help:
I have a lot of experience with cleaning out and organizing, especially paperwork. I have also helped when clients need to downsize and clear things out. I have a care giving business (15 ) years and help people all the time with this. Thank you!
9 Organization tasks
262 reviews: 99% positive
---
How I can help:
I enjoy the life changing magic of tidying up. Using simple storage methods and tools to rid the clutter in our lives makes a huge difference in how we live. Ridding up can be the first step in doing a deep cleaning too.
No Organization tasks
No reviews yet
---
How I can help:
I've worked as the sole office manager for an office of 90, so organizing kitchens, supplies, and spaces was essential to my success! I take pride in having an organized, clutter-free home and love to help others sift through what's important to them.
7 Organization tasks
40 reviews: 97% positive
---
How I can help:
I LOVE TO ORGANIZE AND TIDY. I wouldn't be militant about it and of course would be open to your input. I just can't stress enough how much actual pleasure I get from organizing things. And I also happen to be very good at it.
No Organization tasks
No reviews yet
---
How I can help:
I've been called "weirdly amazing" at organizing, and even been encouraged to start my own business doing so, though I think this platform will make things easier.  Take advantage of my superior skills while my rate is still low!
No Organization tasks
13 reviews: 92% positive
---
How I can help:
Strong organizational skills and a nose for imperfections. Former Creative Director for High-Volume Production company.
No Organization tasks
No reviews yet
---
How I can help:
Let me help you transform your cluttered space or office paperwork. Confidential and detail oriented.
No Organization tasks
No reviews yet
---
How I can help:
What do I like to do in my spare time? Organize! Let me give that clutter a streamlined and ordered existence. Filing is a regular part of my job and I have very neat handwriting (cursive and print in case you want to get fancy!) Tech savvy too
No Organization tasks
8 reviews: 100% positive
---
How I can help:
I am very organized person, I have that personality so you can count on me when it comes to organizations. I am fast and efficient. 
28 Organization tasks
62 reviews: 100% positive
---
How I can help:
After working in an admissions office for several years, I feel confident in and enjoy sorting through large amounts of paperwork, conveniently rearranging desks and cupboards, and communicating efficiently where everything is in its new places.
No Organization tasks
100 reviews: 98% positive
---
How I can help:
My mind is the best of three worlds. Super creative, very organized and logical.