Organization in Seattle
Whatever you need help labeling, sorting, or reordering, 309 detail-oriented Taskers in Seattle can help.
2 Organization tasks
47 reviews: 87% positive
---
How I can help:
I'm very detailed oriented, have worked with many organizational techniques. Let me take the labeler off your hands!! :)
144 Organization tasks
112 reviews: 98% positive
---
How I can help:
As an organizer and MA degree educated Well-Being Coach I believe good things come from being organized. I stand by this. Stress free at- home living and mental well-being are just a couple of outcomes I've regularly witnessed with my clients, on creating a more personally reflected, efficient and structured space in one room or many. However, I get it, for many people taking on the task alone can be overwhelming, time draining, boring and distracting. For me, it's deeply satisfying. I delight in creating a brighter, lighter and more functional space where everything feels a little more possible when all your things are sorted, have a proper place and express the life you are most called to lead. An Organized House= World Domination. Okay, maybe that's dramatic but In my experience I believe you will find the process transforming and especially rewarding for creating momentum in your life and during times of transition. Often, organization means deciding on placement, containers and tools for function and aesthetics. I can assist with what is needed to simplify the organizing task. Letting go of stuff may be part of the process and I'm happy to deliver those items for donation or other venues, on completion. I look forward to serving you.
No Organization tasks
60 reviews: 96% positive
---
How I can help:
I come from a messy house hold of many siblings, so I'm very well versed in the arts of picking up after people and making things nice and tidy. Be it your work office or your cluttered house. I'm the person for your job!
Elite Tasker
167 Organization tasks
1116 reviews: 97% positive
---
How I can help:
I love helping my clients get organized and clear clutter. Clutter is stressful. Getting an organization system that works for your home can improve your sense of quality of life. Be sure to check my reviews from many happy clients.
5 Organization tasks
491 reviews: 100% positive
---
How I can help:
Is your space overwhelmed by clutter and seasonal items. Let me help you organize and tame the beast. I can even shop storage solutions and make dump or donation deliveries. Volume discount for large projects that may take more than a day ✅
No Organization tasks
40 reviews: 97% positive
---
How I can help:
My calendar is color coded, I know where everything is in my closet and I regularly sift through my belongings to weed out things I don't need or use anymore. I'm also easy going so can match my level of organization to your needs.
No Organization tasks
6 reviews: 100% positive
---
How I can help:
Let me love of organizing help you! I love to rearrange things into concise systems that make sense and are intuitive.
1 Organization task
38 reviews: 100% positive
---
How I can help:
years of three boys and boat racing seting up tearing down
7 Organization tasks
116 reviews: 97% positive
---
How I can help:
Growing up in a military family, everything had its place, and anything unnecessary or undesired went to the donation box.  I keep well to this standard today, and apply it wherever I can.
850+
Organization reviews in Seattle
Hope is a life saver!! Today she organized our coat closet, a linen/supply closet & and a whole pantry in an hour! She is always energetic & cheerful. I highly recommend her to help with sorting & organizing projects!
See More
- Katherine D., August 01, 2020
Friendly, on time, and prepared with mask. Great tasker!
- Lisa D., July 26, 2020
Hope was wonderful! Very helpful & cheerful! She helped organize a garage. I will hire her again forsure!
- Katherine D., July 24, 2020
- Kristine M., July 07, 2020
Super happy with Rhonda! She helped me prepare my house for an upcoming surgery and was fantastic to work with. Smart, sensible, strong and very pleasant. Thanks Rhonda, you did an amazing job.
See More
- Jill W., July 06, 2020
Always a pleasure to have Hope she was on time and helpful!!
- Makaila B., July 03, 2020
- Suzanne W., June 29, 2020
Rachel was a diligent and focused worker - she took 2 rooms that were overflowing and totally disorganized and turned them into beautiful functional spaces for our family! I could not be happier - she even organized our junk drawer as an added bonus. I am so thankful for Rachel's expertise, creativity, patience, diligent, and hard work!
See More
- Jessica M., June 28, 2020
Katya is professional, warm, thoughtful, and kind. She worked much more quickly than I expected to organize our space and gently offered very helpful suggestions as to what kind of organizational items we could still use in our home. Thank you for making a huge difference for our family!! 🙏🏼💖
See More
- Kai L., June 26, 2020
Great my mother is so happy!
- Suzanne W., June 16, 2020
Chelsea is an absolute delight! Excellent communication and fantastic results. Highly recommend!
- Melissa B., June 12, 2020
Ariel is wonderful in everything that she does! She picked up boxes and than spent several hours helping me sort. The organization afterwards is superb. What a lifesaver!
See More
- Ryan M., June 07, 2020
Shani was a delight to work with! Very friendly and helpful. Recommended!
- Sandra D., May 26, 2020
Always a pleasure to have Dougs help!  He does a great job and he's very professional.  
- Stacy F., May 10, 2020
Douglas is diligent, collaborative, thoughtful, empathetic and overall good spirit. He focuses on the task at hand and takes pride in his work. Also punctual and great communicator.
See More
- Tiffany Y., May 06, 2020
Very patient and great listener. She gave us some brilliant ideas to organize that are both practical and sustainable in long run. Highly recommend her.
- Nihar R., May 03, 2020
Megan was amazing! She works fast, is self-managing and professional. I look forward to using her again for organizing my home. 
- Sydney G., March 19, 2020
My Tasker was right on time, worked hard and fast and was a great conversationalist!
- Windy S., March 16, 2020
This is my first experience with TaskRabbit and it was an incredible one. Megan came in and organized my crazy closet and color coded everything and did a 1st class job. Highly recommend her for organizing jobs.
See More
- Russell G., March 13, 2020
Layne did a phenomenal job, she was calm, clear headed and worked absolute magic incredible efficiently for me
- Sarah C., March 11, 2020
Rebecca was great, a self starter, organized, worked extremely hard and great to communicate with, very grateful to her for her support 
- Sarah C., March 09, 2020
We just moved into a house. Connie was super helpful and helped organize most of our home, including the kitchen and office. I'll definitely use her again!
- Don P., March 07, 2020
Mary is amazing! I was so overwhelmed with the crazy amount of stuff I collected. I never felt embarrassed or judged, and she is efficient and fun to work with.
See More
- Amanda F., March 04, 2020
Great work! He got a lot done, and is a pleasure to have around the house. I'll be hiring him again.
- kathy b., March 02, 2020
How it works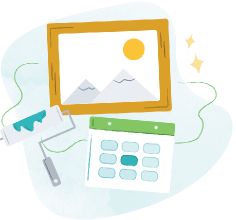 Tell us what you need done, when and where it works for you.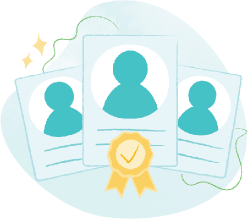 Browse trusted Taskers by skills, reviews, and price. Chat with them to confirm details.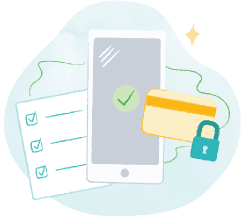 Your Tasker arrives and gets the job done. Pay securely and leave a review, all through TaskRabbit.
20 Organization tasks
311 reviews: 93% positive
---
How I can help:
Many years experience filing paperwork, organizing and moving furniture, artwork, vinyl records, etc. I have special experience setting up stereo and home entertainment systems.
3 Organization tasks
207 reviews: 95% positive
---
How I can help:
Friendly, reliable, and always on time. Smart, Helpful and Happy
Elite Tasker
21 Organization tasks
71 reviews: 97% positive
---
How I can help:
I have a lot of experience with cleaning out and organizing, especially paperwork. I have also helped when clients need to downsize and clear things out. I have a care giving business (15 ) years and help people all the time with this. Thank you!
No Organization tasks
No reviews yet
---
How I can help:
I've worked as the sole office manager for an office of 90, so organizing kitchens, supplies, and spaces was essential to my success! I take pride in having an organized, clutter-free home and love to help others sift through what's important to them.
No Organization tasks
No reviews yet
---
How I can help:
I've been called "weirdly amazing" at organizing, and even been encouraged to start my own business doing so, though I think this platform will make things easier.  Take advantage of my superior skills while my rate is still low!
No Organization tasks
11 reviews: 90% positive
---
How I can help:
Strong organizational skills and a nose for imperfections. Former Creative Director for High-Volume Production company.
No Organization tasks
No reviews yet
---
How I can help:
Let me help you transform your cluttered space or office paperwork. Confidential and detail oriented.
No Organization tasks
No reviews yet
---
How I can help:
What do I like to do in my spare time? Organize! Let me give that clutter a streamlined and ordered existence. Filing is a regular part of my job and I have very neat handwriting (cursive and print in case you want to get fancy!) Tech savvy too
No Organization tasks
8 reviews: 100% positive
---
How I can help:
I am very organized person, I have that personality so you can count on me when it comes to organizations. I am fast and efficient. 
28 Organization tasks
62 reviews: 100% positive
---
How I can help:
After working in an admissions office for several years, I feel confident in and enjoy sorting through large amounts of paperwork, conveniently rearranging desks and cupboards, and communicating efficiently where everything is in its new places.
No Organization tasks
100 reviews: 98% positive
---
How I can help:
My mind is the best of three worlds. Super creative, very organized and logical. 
5 Organization tasks
22 reviews: 95% positive
---
How I can help:
Organizing is something I do constantly at home and is something I would be very good at helping others out with!
No Organization tasks
31 reviews: 96% positive
---
How I can help:
I have 7 year experience in building shelves and organizing garages and storage spaces, so that you will have that extra storage you really need. I also install cabinets, shelves and worktables in sheds and workshops.
Elite Tasker
23 Organization tasks
726 reviews: 99% positive
---
How I can help:
In my last company I was always tasked with the job of cleaning and arranging either in the main office, jobsite or storage facility. You will always know where things are and will always have space to walk.
No Organization tasks
38 reviews: 100% positive
---
How I can help:
Savvy veteran with a strong work ethic. Quick thinker and fast mover and a knack for organization.