Event Decorating in Seattle
Need help bringing a vision to life? 286 Taskers in Seattle can help decorate the perfect scene for your next event.
No Decoration tasks
72 reviews: 100% positive
---
How I can help:
Seems straight-forward. I can do that.
No Decoration tasks
70 reviews: 100% positive
---
How I can help:
I've worked in shops and markets arranging retail and vendor displays, as well as arranging art in homes and galleries. Wether it's small decorative objects or large furniture, let me help you best organize your spaces.
No Decoration tasks
1 review: 100% positive
---
How I can help:
I've thrown a number of theme parties and love going above and beyond to set the perfect mood with lighting and all the little touches. I'm best known among friends for my spooky halloween parties, and I'm also happy to help with day-to-day decorations as well.
1 Decoration task
47 reviews: 87% positive
---
How I can help:
I have previous experience with events all over the Bay Area so I'd like to make your event or simple house dinner as easy as possible with the ease of me helping with your decorations and set up! 
3 Decoration tasks
112 reviews: 98% positive
---
How I can help:
When I was 12 I hosted a Beatnik Birthday party with all the snap your fingers swagger and decorations to prove it. Later, I had a stint as an event planner. I love a themed party or celebration for any occasion. Party set-up requires attention to detail and thoughtfulness as well as great execution. 
1 Decoration task
37 reviews: 94% positive
---
How I can help:
My experience started in television, film , photo shoots productions all around the US, and abroad. I assisted art directors in looking and searching for props for film sets. I have a great sense of style for all settings.
1 Decoration task
604 reviews: 100% positive
---
How I can help:
I can help with set up or take down, holidays, events and even edible arrangements. Plenty of experiance hanging lights, indoor and out, gift wrapping, peel and stick wall decor too! Gift wrapping paper and ribbon provided
No Decoration tasks
40 reviews: 97% positive
---
How I can help:
I pay attention to detail and have a natural ability to understand how people and objects should flow together during events. I also am a person who is not easily stressed out, so will be an element of calm on potentially hectic days.
No Decoration tasks
152 reviews: 98% positive
---
How I can help:
I have decorated for events in the past such as weddings, parties, and family gatherings both inside and outdoors.  I have an eye for detail and a penchant for catching things others may miss.
50+
Event Decorating reviews in Seattle
Brandon is very friendly, quick and thorough. I appreciated his help and am looking forward to booking him again. Highly recommend!
- Jillian K., November 18, 2020
Jeremy was great. His work was completed very quickly and professionally.
- Dwight B., November 15, 2020
Shaun did good job in helping out on holiday lighting . Only thing that made give 4 stars is he didn't keep his initial comment date and revised schedule he turned in over hour and half late. If honoring committed time helps!
See More
- Arun b., November 11, 2020
Fantastic, as always! We continue to hire Jeffrey because he's the best!
- Bobbi G., July 02, 2020
Jeffrey is absolutely THE best - high-quality work, and SO fast! He's always done in half the time I estimate it will take.
- Bobbi G., June 18, 2020
Brandon was thoughtful and handled the tasks with ease. He communicated well and cleaned up the area thoroughly. He was able to complete the tasks in half the time it would have taken me!
See More
- Laura B., January 13, 2020
He understood exactly what I needed and had a very good attitude. He left everything clean before he left. I would use his services again. 
- Marisol M., December 11, 2019
What can I say? The holidays are busy and I needed help decorating my tree. Mary is a great listener and also very independent worker...She has great style sense. I felt very comfortable having her in my home. Very efficient.
See More
- Lisa J., December 11, 2019
- Rhea B., December 03, 2019
Paris was a great help to me today. I injured my back and needed help with Christmas decorating. Paris is a hard worker, very friendly and personable. I will hire her again when I need assistance.
See More
- Robyn E., November 29, 2019
- Jessica L., November 24, 2019
Craig was amazing. I was unable to put any thought whatsoever into decorations for my boyfriend's birthday, and he just took charge. He asked all the right questions and was very thoughtful about planning. He went out to two stores to find everything he needed, he stayed within my somewhat tight budget, and then he arrived exactly on time and made the space look very festive and very professional. I am so glad I had the chance to meet him, and I'm glad I got to hire him while he's new, because his skills are worth far more than what he charges! Thanks Craig!
See More
- Katy P., November 02, 2019
Courtney was PHENOMENAL. I wasn't in town so I had her set up a huge balloon display for my friend's birthday. She not only made it look beautiful, but she completed it in time for the party to start, despite our concerns about time constraints. I definitely could not have made it look as great as she made it, so I'm incredibly impressed with her decorating abilities. She's also very responsive and easy to communicate with. Loved working with her!
See More
- Johanna T., October 24, 2019
Athena is amazing! Very punctual, great communicator and willing to get the work done! Love her!
- Karrie B., October 07, 2019
Rhonda is great! She helped me set up decorations in my home and we got a lot done in a short amount of time. The decorations look great. She's fun to talk to and is great with my pets.
See More
- Angela G., October 06, 2019
I loved working with Paris. I'm a special education teacher and I was feeling overwhelmed to get some decor on my walls. Paris got right on the job as we only had about an hour and 1/2. She got a decal tree with leaves put up on a drab wall. Now my students can feel like they are in nature in the classroom and I have a boost to get creative on my own. She is a positive, and sweet very capable, I'm so happy I chose her! I think she can do just about anything, check her out!
See More
- Dianne E., August 21, 2019
Rose has a great artistic eye!
- Sandra D., December 28, 2018
Dennis is great to work with, he followed direction well and asked good questions to enable the task to move forward. Because of his hard work we were able to get more done than I anticipated. I'm happy!!! Would hire Dennis again.
See More
- Elwood M., December 20, 2018
Ian was amazing. Would definitely hire him again. 
- Jeremy M., December 07, 2018
This is the second job we've hired Colin to do, as we were so pleased with the first-installing outdoor lights. Today we had Colin install wall sconce lights in our bedroom, and then paint a wall in our mudroom, and hang up a wall-mounted paper holder and wooden calendar on the wall. Colin is professional, serious, does not need direction, and is detail-oriented. And the finished product looks just as good as I imagined, if not better. 
See More
- Jennifer B., August 18, 2018
Amy is lovely, smart and works hard.
- LaVonne D., December 18, 2017
Bridget's terrific at everything she does!
- elizabeth k., December 06, 2017
Wesley is very professional, a great communicator, and a hard worker. 
- Kathleen M., November 28, 2017
Asia did a really great job wrapping presents! Would recommend
- Jessica T., December 22, 2016
How it works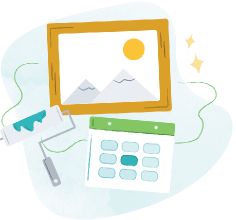 Tell us what you need done, when and where it works for you.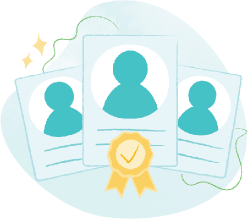 Browse trusted Taskers by skills, reviews, and price. Chat with them to confirm details.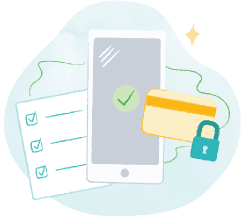 Your Tasker arrives and gets the job done. Pay securely and leave a review, all through TaskRabbit.
1 Decoration task
264 reviews: 99% positive
---
How I can help:
I have a good for balanced stylish decoration. With my installations now, I have seen a variety of techniques and tools that save time.
2 Decoration tasks
49 reviews: 97% positive
---
How I can help:
As an artist and teacher, I love decoration and festivities of all kinds. I would love to co-create a scene with you or simply put things where you would ask! Contributing to a celebration and/or customizing a special environment is one of my greatest pleasures! 
No Decoration tasks
No reviews yet
---
How I can help:
I'm highly skilled in aesthetic coordination, as well as strategic placement of furniture. I'm also reasonably strong and fairly tall.
No Decoration tasks
13 reviews: 92% positive
---
How I can help:
Effective communicator with the ability to complete tasks the first time around.
No Decoration tasks
No reviews yet
---
How I can help:
Flexible to meet your needs whether following your vision or providing ideas. Very thorough and detail-oriented, let me help you put together the perfect setting. Previous event planning experience!
No Decoration tasks
8 reviews: 100% positive
---
How I can help:
I will help you with every decoration and will set it up the way you want it. You can count on me. I am fast and efficient. 
1 Decoration task
28 reviews: 100% positive
---
How I can help:
I have done wedding consulting for 8 years. I have an eye for design and am happy to help you beautify a setting or an event space.
No Decoration tasks
No reviews yet
---
How I can help:
I'm that friend that comes over and has a great idea of how to make party flow work in a space, where to put the glasses when you are first setting up the kitchen or how to recreate one of those design looks you see on pinterest.
1 Decoration task
44 reviews: 86% positive
---
How I can help:
I've set up for tons of themed parties from my time in college at UW and ever since. I would definitely make things easy on you.
No Decoration tasks
475 reviews: 98% positive
---
How I can help:
I used to be an arborist for a year so I know how to be safe on ladders and climb appropriately so please hire me so I can save up to travel more :)
No Decoration tasks
1 review: 100% positive
---
How I can help:
Except eye for detail, very independent and capable. I'll finish the task in a timely manner, and do it right.
No Decoration tasks
No reviews yet
---
How I can help:
From staging to party prep, I can help transform your space.
No Decoration tasks
No reviews yet
---
How I can help:
Need help with lights and things? 6'0 for all those hard to reach places.
No Decoration tasks
3 reviews: 100% positive
---
How I can help:
I have a Bachelors of Fine Arts in Interior Design with years of field experience in all areas of home decorating. Whatever area you want to upgrade, I will definitely help you create your dream space !
No Decoration tasks
No reviews yet
---
How I can help:
As a floral designer I have spent time studying interior design, and have experience setting home and party/wedding decor.