Computer Help in San Diego
120 tech-savvy Taskers in San Diego can help solve your computer issues.
4 Computer Help tasks
247 reviews: 95% positive
---
How I can help:
I am great with Macs & Pc. I work mostly with music software. I can help with Set ups, installations or whatever you need.
6 Computer Help tasks
90 reviews: 100% positive
---
How I can help:
Bach. of Bus. Admin. in Mgmt. Info. Systems 10 yr.s of customer service and troubleshooting experience Hardware assembly/fixing/updating Common software troubleshooting Home wifi networks Adding/connecting new devices Client tech education
1 Computer Help task
106 reviews: 92% positive
---
How I can help:
Cleaning up hard drives, removing malware and viruses. Installing memory. etc.
No Computer Help tasks
67 reviews: 98% positive
---
How I can help:
Skills include software setup, cleaning up files, organizing. If you are new to using a computer I can also help teach basic skills.
No Computer Help tasks
10 reviews: 100% positive
---
How I can help:
I'm a software engineer and I am very comfortable with computers.
No Computer Help tasks
25 reviews: 76% positive
---
How I can help:
I'm pretty good at troubleshooting a computer.  I can pinpoint what is wrong and work towards a remedy.   I've helped friends and families with their computer issues.  
No Computer Help tasks
7 reviews: 100% positive
---
How I can help:
I was a computer science major for two years before switching to pre-med. I have a knack for problem solving and figuring out mechanical issues.
18 Computer Help tasks
521 reviews: 99% positive
---
How I can help:
I'm actually a Microsoft Certified Systems Engineer & have done Information Systems contract work for 15+ years. I have also used & maintained Apple products in networked environments. Additionally I am also a stand up comedian...guess which is more fun. 
No Computer Help tasks
36 reviews: 100% positive
---
How I can help:
I have been doing basic set-up of computers with software for 20+ years. I've done this for small business, non-profit, and in classrooms.
50+
Computer Help reviews in San Diego
Very professional and did a great job! Disassembled monitors in our whole office along with packing them up and boxing them up.
- Dominic E., March 31, 2021
This is my second experience with Arash and it was fantastic.
- Hassan N., March 28, 2021
Extremely intelligent and on the cutting edge of those who understand how to to manoeuvre the current chaos of the technical labor forcé. He is currently researching the outstanding issues causing me extreme problems with my computer and we are planning to meet to clean up the problems.
See More
- Diamanda G., March 27, 2021
Bruce was extremely helpful in dealing with internet and tv connection and wiring issues for my 91-yr old father. He was super patient, helpful and knowledgeable and I would highly recommended him!
See More
- Edina B., February 25, 2021
Arash was VERY helpful and very communicative.  He kept me up to speed with his arrival time and asked ahead of time if he needed any additional cables.  He was well prepared, on time, neat and tidy and completed my task in 1 hour!  Thank you Arash!  I will use you again!  
See More
- Sarah H., February 09, 2021
Very professional, polite and communicative. He did a great job disconnecting my 3 Home Office Computers, printer and TV, he boxed them carefully and even made sure to note on the boxes "Handle with Caution".
See More
- Yavar n., January 30, 2021
My experience with Arash was exquisite. He was punctual, knowledgeable, polite, fair and very affordable. With his affordable fee now I can plan to do a lot of projects that I had to put them on hold. Thanks again Arash.
See More
- Hassan N., January 26, 2021
Super nice guy and did the job well. I'll definitely be using Todd again.
- Curtis B., November 29, 2020
Very Knowledgeable and fast! Thank you!
- Rhodesa B., October 06, 2020
Excellent job hooking up my two monitors and organizing the wires so it looked nice and tidy!!!
- linda b., September 26, 2020
Will helped me with computer networking. He was very knowledgeable and patient. He knew how to solve my networking issue with ease. 
- Robert B., September 23, 2020
She fixed my computer better then anyone I would of went to for help . Thanks Jill very much appreciated and a job well done.
- Kristin C., August 03, 2020
We needed a new printer installed ASAP. Patt responded to my request immediately and was at our home shortly thereafter. He went right to work setting up the new printer and finished the task quickly and efficiently. Will definitely use him again as he is very knowledgeable and pleasant.
See More
- Terese B., July 30, 2020
Kevin did a wonderful job with helping us figure out what was wrong with our wireless mouse, and replacing the ink cartridge in our printer and setting it up again! We will be using him again for future computer tasks.
See More
- Cynthia H., June 28, 2020
Very Very impressed with Will's knowledge and skills... he fixed several computers that had problems we were just dealing with for a long time... its great to have them working the way they should... I would absolutely hire him again for just about anything... Thanks Will, Kent
See More
- Kent R., June 16, 2020
Will is AMAZING.  He is so talented and knows everything there is to know about computers and technology.  He stayed far longer than planned and updated absolutely everything in my computer for me so it is running like brand new!  He also did my entire computer set up so that everything is ergonomic and easy to use.   I can not recommend him highly enough!
See More
- Gretchen G., May 25, 2020
Gary was great! Hope to work with him again soon.
- Kellen P., May 07, 2020
Thank you! My son needed a new pc gaming system installed and Will did an amazing, professional job! Thank you so much for your help, we were clueless without you! 
See More
- Melissa S., April 29, 2020
Did a great job cleaning my computer. Nice guy. Would highly recommend. 
- Curtis B., April 25, 2020
Will was very helpful with installing a new printer.  He persisted through a few barriers.  Recommend his services.
- Virginia C., April 21, 2020
Taras was super helpful and very responsive. I would hire him again in a second. Very happy with his service.
- Jeff V., March 22, 2020
Gary is a great guy, works quickly and gets the job done right.
- Mark H., February 08, 2020
Totally excellent!  He was exactly on time, reliable, very kind, and know his stuff.  You won't go wrong choosing him. Highly recommended!
- David M., January 03, 2020
How it works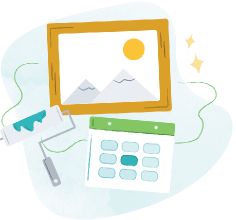 Tell us what you need done, when and where it works for you.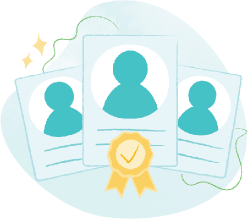 Browse trusted Taskers by skills, reviews, and price. Chat with them to confirm details.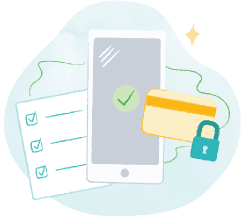 Your Tasker arrives and gets the job done. Pay securely and leave a review, all through TaskRabbit.
No Computer Help tasks
85 reviews: 98% positive
---
How I can help:
Let me help you with all your computer needs!!! Very understanding of all technology.
No Computer Help tasks
59 reviews: 94% positive
---
How I can help:
I can setup your new computer Add accounts and emails New hard drives Replace RAM Setup and instal software Clean and wipe the system Let me know what you need I'm happy to help
No Computer Help tasks
16 reviews: 100% positive
---
How I can help:
I have a good amount of experience doing the basics on computer , some examples: installing printers , scanners , keyboard and mouse. Also beginners experience installing antivirus programs .
3 Computer Help tasks
640 reviews: 97% positive
---
How I can help:
This is usually were I take your machine and try troubleshoot if its software or hardware if its hardware I get you back up. If its software can do a reinstall 2 hour minimum
No Computer Help tasks
32 reviews: 93% positive
---
How I can help:
I have professional computer repair experience. I work with all types, PC, Mac, Linux, iOS, Android, etc.
No Computer Help tasks
No reviews yet
---
How I can help:
I am a former CIO/IT VP with extensive technical experience. I have experience with computer (desktop/laptop/servers) troubleshooting (hardware/software), networking (routers/firewalls/switches), servers, virtualization (XEN/Vmware), DNS, DHCP, etc.
No Computer Help tasks
148 reviews: 98% positive
---
How I can help:
I'm pretty tech savvy and can help with both PC and mac.
1 Computer Help task
8 reviews: 100% positive
---
How I can help:
I have a wide variety of experience with computer setup, maintenance, and repair. For example, diagnosing everyday network/connectivity issues, addressing computer slowdown, and helping users connect a multitude of devices. I work with Mac and PC.
No Computer Help tasks
43 reviews: 100% positive
---
How I can help:
I was a Systems administrator for 7 years and have beeen in the computer industry for over 20 years. Give me a call if you need some help with your PC .
No Computer Help tasks
110 reviews: 95% positive
---
How I can help:
Growing up with a computer programmer has given me more information than you will ever need to survive in the information age. I'll troubleshoot any problems you have and get you back up in no time. I can teach app/device basics as well
No Computer Help tasks
12 reviews: 91% positive
---
How I can help:
I have extensive experience in application support, upgrades, tutoring, server maintenance and troubleshooting. Also extensive experience in configuration and troubleshooting of peripherals. The bulk of my experience is with PCs, Microsoft OS, bios
No Computer Help tasks
24 reviews: 91% positive
---
How I can help:
For over 10 years, I have worked with seniors, individuals,couples and groups, providing technology tutoring. I have also worked with many local active retirement communities, teaching the benefits of safety/security and navigation in the online realm. I am extremely patient, clear, concise, fluid and am highly versed on both the Apple and PC platforms.
No Computer Help tasks
56 reviews: 100% positive
---
How I can help:
Primarily experienced with PC's, I can effectively handle everything from installing/reloading software, to building or upgrading a full machine. I feel confident that I can effectively and efficiently solve most PC related issues.
No Computer Help tasks
No reviews yet
---
How I can help:
Professionally trained and experienced in the design, installation and troubleshooting of Windows and Mac OS home and small office networks. Web site design and set up skills with small portfolio of 2 live examples.
No Computer Help tasks
4 reviews: 100% positive
---
How I can help:
I'm a 90's kid and grew up in Silicon Valley, surrounded by computers. I have opened, fixed and loaded software on almost every model of Apple computer, iPod and phone as well as many other computers and electronics. Problem solving is my specialty.