Computer Help in Phoenix
156 tech-savvy Taskers in Phoenix can help solve your computer issues.
Elite Tasker
37 Computer Help tasks
654 reviews: 99% positive
---
How I can help:
Happy to help with your computer. Removing viruses, installing new operating systems and drivers, and new hardware installations are all technical details I can help complete. Happy to troubleshoot and repair your PC issues .
No Computer Help tasks
26 reviews: 100% positive
---
How I can help:
I specialize in teaching seniors how to navigate their Apple products such as iPhones, iPads etc. One on one tutoring I will walk you through the basics and help you get the most out of your devices. I can show you how much fun it can be!
No Computer Help tasks
26 reviews: 100% positive
---
How I can help:
I require a 3 hour minimum. I have experience working as a level one technical support rep for a web hosting company and in Microsoft Word, Excel and Outlook.
No Computer Help tasks
162 reviews: 98% positive
---
How I can help:
I am quick and efficient with computers. Look no further.
4 Computer Help tasks
99 reviews: 100% positive
---
How I can help:
VACCINATED. Expertise in helping older generations with the ins and outs of computers, phones, and social media. Proficient in Word programs, Gmail, Yahoo, CenturyLink Mail, multiple POS systems, and remote work as well.
No Computer Help tasks
3 reviews: 33% positive
---
How I can help:
With over five years' admin/clerical experience, I am the perfect choice to help with any computer task you might have.
No Computer Help tasks
2 reviews: 50% positive
---
How I can help:
Have been using computers and online services since the early 1990's (the years of Compuserve, Prodigy, and AOL). Currently I'm using Windows 10. Can help install and repair your home network, remove viruses and fix many common computer problems.
No Computer Help tasks
188 reviews: 99% positive
---
How I can help:
I've worked with computers (Windows-based) for decades and have a Masters in Computer Science from Stanford. I am expert on Windows, security, and MS Office applications. I can explain things simply to help you manage on your own going forward.
No Computer Help tasks
39 reviews: 94% positive
---
How I can help:
I'm very patient and detail oriented. I can help with software Seth up and general troubleshooting.
50+
Computer Help reviews in Phoenix
Great knowledge very professional
- Shannon B., March 23, 2021
Devin was incredibly helpful and did great work for us. We'd happily hire him again!
- Jeanne F., March 08, 2021
Very knowledgeable, helped me reprogram my TV and trouble shooted another issue
- Lisa B., February 28, 2021
- Allen Y., February 17, 2021
Conan, did a great job and I would hire him again.
- Debbie L., February 05, 2021
- Lisa B., November 30, 2020
There's nothing which Bridgette cannot do! Customer 3x now
- Gerard H., November 19, 2020
Professional & very helpful
- Mandi D., November 17, 2020
Awesome!  Been without my tv, telephone, radio, Kindles not working, Dallas was great fixed them all, and when needed a part most importantly Dallas went and got it quickly! Great communication and a good man!  Thank you, see ya next time!
See More
- Vicky F., November 04, 2020
Bridgette helped us again, this time with Computer/technical issues. Installed new wifi modem and connected our devices. Absolutely fantastic again! Thanks Bridgette
See More
- Gerard H., November 03, 2020
Highlight for those who don't read longer reviews: If you need the job done really well with a TR who is on time, sincerely happy to help out, and very much on it with knowledge and ability, Chris is it. I can barely believe I found him on TR. I would say no reservations - you can go ahead and hire him with peace of mind. Now for my full review…  Chris is one of the best Task Rabbits I've ever hired, across the board. From the position of tech support, and I'd hire him for anything else he offers if I needed it. He's the only tech task rabbit I've hired, but I'm from San Francisco and have had a lot of tech help before. I can say he's the best tech help I've ever had. He's genuine and honestly happy to help. I feel like this is the most important quality in someone you hire to help you, for whatever your task is. He was on time himself and was communicative and flexible with me when I had something come up. He was kind the whole way as I dealt with a situation that had me running quite late. He was not burdened, he was supportive. He took the lead and was totally compassionate with me when it was revealed that I didn't even know how to get Google Chrome onto my computer properly (I really thought I knew how, and I was close but not quite there). I've had trouble with tech my whole life and he made me feel like that is completely OK because he was there to handle it. He's not your average tech support, and so this is a review not just for the service I had, but for him as a person - aka applicable across task types. He's fun, personable, easy to talk with, and of course knows what he's doing. He got into my computer remotely and did most of what I needed while I just watched the screen. He's also thoughtful and present. He kept me on his mind over a couple days while I was getting a situation sorted and checked in with me to make sure I was taken care of. At one point, I needed his help, it was a spontaneous call which he happily showed up for and didn't want me to pay him extra for. He's very clear in his communication. I don't expect to need to find another tech support now that I've found him. 
See More
- Kyna M., October 29, 2020
Robert was very friendly, but not able to help with my computer issue
- Laina F., September 03, 2020
Noah was super patient. Pleasant and professional, he stayed until the job was done. Will definitely use again.
- Joan L., September 02, 2020
He was great. He was friendly, knowledgeable and efficient. I would definitely hire him again. 
- Michael H., August 18, 2020
If you are like me, intimidated by computer/printer/scanning set ups and having TVs way smarter than me then hire Chris! He isn't satisfied until you are. Terrific young man!
See More
- Ron O., August 15, 2020
Chris was the best! He not only addressed every issue with the utmost professionalism but with great patience in explaining things in a more understandable way. He took extra care to make sure everything was was working before he left. Definitely plan on calling him for more projects!
See More
- Ron O., August 09, 2020
Robert was such a pleasure to work with. He is highly skilled with hardware/software.
- Cynthia G., July 15, 2020
Robert did a great job. Hooking up DVD player and moving a chair into the house. Small tasks but ones I couldn't do. Very pleasant and nice to talk to. I'll definitely call him again. 
See More
- Kristin B., June 19, 2020
Rob says he will figure it out, AND HE DOES! I gave him a complex Bluetooth issue to solve and he methodically diagnosed what was necessary to connect my wireless headphones through my stereo/TV equipment. I recommend him highly for his problem-solving abilities and calm demeanor. Color me very satisfied!
See More
- Sylvia B., May 13, 2020
Highly recommended. Careful and attentive to the issues. 
- Michael S., May 11, 2020
This is the 3rd time I have used Gregory on a task in the last week. He has picked up items purchased, picked up parts and received items I have ordered for install. I am very grateful to have Gregory available for the various tasks I have directed his way. I have put him at the top of my taskers list for sure. Thanks again.
See More
- Paul H., March 18, 2020
We've hired Allison multiple times and plan to multiple times again. On this task she helped do a desktop and file recovery on a Mac, and generally helped non-tech savvy people set up their computer to their liking. She is pleasant and bright, and a real problem solver.
See More
- Joan L., January 25, 2020
Went above and beyond. Highly recommend!
- Laurie G., January 03, 2020
Gregory did an excellent job.  I live in Washington state and hired Gregory to do  job for my wheelchair bound sister in Arizona.  He kept me informed, was on time and charged as agreed.  I would highly recommend Gregory.
See More
- Bill N., December 18, 2019
How it works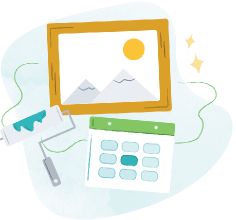 Tell us what you need done, when and where it works for you.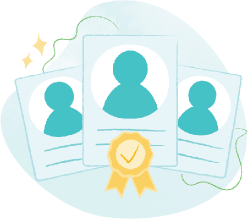 Browse trusted Taskers by skills, reviews, and price. Chat with them to confirm details.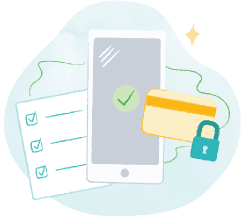 Your Tasker arrives and gets the job done. Pay securely and leave a review, all through TaskRabbit.
No Computer Help tasks
16 reviews: 100% positive
---
How I can help:
Need Help, ill make sure you can get your computer up and running. Check out my skills: http://tr.co/mariano-a--4 You'll also get $10 off your next time working with me if you use this referral code: TSK42JT7.
No Computer Help tasks
48 reviews: 97% positive
---
How I can help:
Computers are wonderful but can be difficult sometimes. Let me deal with customer support so that you can go for a hike or bake some cookies instead!
No Computer Help tasks
8 reviews: 100% positive
---
How I can help:
I'm a tech-savvy (and tech-obsessed) millennial without the notorious entitled attitude. Computers and software are a fundamental part of my life so there's a great chance I'll be able to assist you with your computer needs!
No Computer Help tasks
1 review: 100% positive
---
How I can help:
I get things done that you need to get done - everything from minor home repairs, assembly, mounting, computer help and smart home automation. My experience includes 6 years as a handyman independent contractor, 15 years in IT and a Navy Veteran.
No Computer Help tasks
5 reviews: 100% positive
---
How I can help:
I have worked with computers both personally and professionally. I am a detail-oriented person with a high level of attention to detail. You will be pleased with the quality of work I can complete.
No Computer Help tasks
9 reviews: 100% positive
---
How I can help:
I have had experience with computers and software implementation for 7 years. I have worked for internet service providers and well as a school district focused on IT. I can help you with a wide variety of things.
No Computer Help tasks
1 review: 100% positive
---
How I can help:
I'm well versed with PC and Macs, although I prefer working with Macs.
No Computer Help tasks
1 review: 100% positive
---
How I can help:
I have over 10 years of experience of building and repairing computers/cell phones. I had my own repair business for over 5 years so i am familiar with multiple types of computers and software. If you need a job done i am definitely the guy for you
No Computer Help tasks
72 reviews: 97% positive
---
How I can help:
As a hobby I used to build and repair computers, install the operating system and whatever relevant software was required.
No Computer Help tasks
No reviews yet
---
How I can help:
Computer savvy. One of my hobbies is computer programming.
No Computer Help tasks
9 reviews: 66% positive
---
How I can help:
I pay attention to detail. I'm organized. Efficient. Well spoken, well dressed, polite and professional. I take pride in the work that I do, whatever it may be and I do it correctly and promptly. I guarantee that you will be pleased with my work.
No Computer Help tasks
No reviews yet
---
How I can help:
IT specialist with attention to detail. Skilled with Windows, MacOS and Linux. Hardware and Software troubleshooting expert.
10 Computer Help tasks
530 reviews: 98% positive
---
How I can help:
Hello Rabbits! I would be more than happy to help you with your computer, audio, video, tech support, and other technology needs. I have many years experience of setting up, maintaining, troubleshooting hardware & software.
No Computer Help tasks
392 reviews: 99% positive
---
How I can help:
I am patient. I can give step-by-step instruction. I can set up printers, accounts, guide you through social media (Facebook, Twitter, Instagram, LinkedIn, etc.), do research, photo organization, documents/biz cards/receipt scanning, etc. PC USER
No Computer Help tasks
No reviews yet
---
How I can help: