Organize Home in Dallas/Fort Worth
Choose from 8103 detail-oriented Taskers in Dallas/Fort Worth will help you create a home neat home.
Book Now
1 Organization task
12 reviews: 100% positive
---
How I can help:
Quite the organizer. Focus is on minimizing clutter, clearing space, and eliminating distractions.
1 Organization task
86 reviews: 87% positive
---
How I can help:
Have had to keep an organized work space and/or pantry. Am very meticulous and logical.
3 Organization tasks
67 reviews: 100% positive
---
How I can help:
Do you need help organizing? I live for this kind of stuff, weird, I know. Let me help you get it all sorted! 
1 Organization task
99 reviews: 100% positive
---
How I can help:
I can organize anything on a budget and will do so methodically.
1 Organization task
9 reviews: 100% positive
---
How I can help:
I've spent years organizing items in corporate office environments and in-house. I am a problem-solver and I know how to communicate with clients to find the right solution.
See More
29 Organization tasks
148 reviews: 97% positive
---
How I can help:
I am a professional organizer and am happy to tackle your kitchen, closets, playroom or garage. www.modernhomeconcierge.com
4 Organization tasks
38 reviews: 100% positive
---
How I can help:
I'm very organized & love color-coding, alphabetizing, making things look aesthetically-pleasing. I've moved from a 1500 sq. ft. home to an 800 sq. ft. apt. & completely redesigned our home and downsized.
See More
9 Organization tasks
415 reviews: 97% positive
---
How I can help:
I have been a part of TR Elite for 3 years now and have tremendous feedback, and been with TR for over 4 years full time. I am prompt, reliable, hard-working and will communicate in all phases of our project together. Thanks for your consideration.
See More
No Organization tasks
No reviews yet
---
How I can help:
I and professional and would love to declutter and organize your space. Let me know how I can help!
200+
Organize Home reviews in Dallas/Fort Worth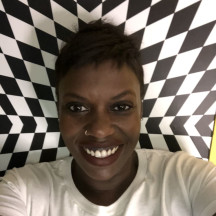 Vania is gifted with kindness and clutter busting! I wasn't sure what to expect but within moments I was at ease and could see the transformation of a neglected "junk room" to a room with purpose and promise. It was easy for me to let the stuff that no longer fits my life find a new home. 
See More
- Maura B., December 03, 2019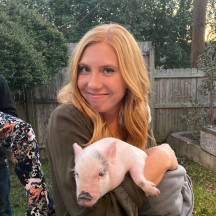 Sarah was so kind and did a fantastic job. Highly recommend!
- Kelsey T., November 21, 2019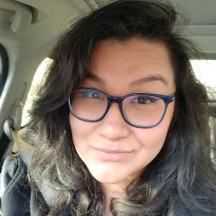 Great communication prior to arrival. Showed up, was warm and friendly, and got right to work. Worked without oversight and made good decisions independently. Closet looks great. Looking forward to working together again.
See More
- Nathan H., November 18, 2019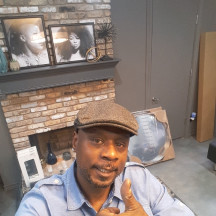 Chauncey was great! He moved SEVERAL pieces of furniture from one part of the house to another (I'm getting ready for holiday entertaining) and moved all my holiday decoration boxes from 2nd floor to 1st, down a spiral staircase! Thanks Chauncey!
See More
- Anne B., November 16, 2019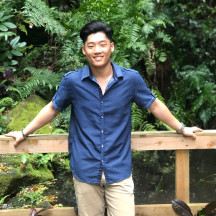 Arrived on time and was easy to work with. Very professional.
- Samuel R., November 15, 2019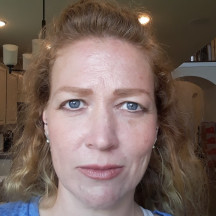 Sheri G. was great. She quickly helped me organize my makeup vanity.
- Erica R., November 12, 2019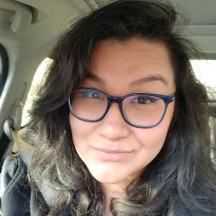 - JENNIFER D., November 04, 2019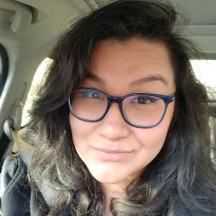 We absolutely needed help getting organized since we both have been working long hours. Our house looks the better of it now thanks to Stephanie.
- Bryan R., October 26, 2019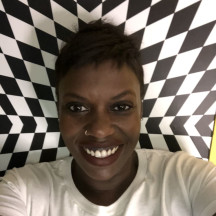 Vania was very sweet and great at helping me organize and declutter my closet - a true blessing
- Remekca O., October 19, 2019
Danny was awesome! I was so happy with his work and highly recommend him!
- Sheri B., October 18, 2019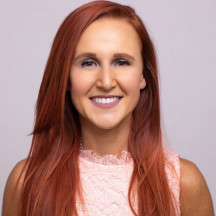 Danielle brings a wonderful energy, focus, organization and professionalism to the work at hand. Cannot say enough good things about her work!
- Tasnim B., October 17, 2019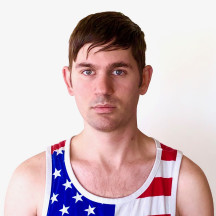 - Sarath V., October 16, 2019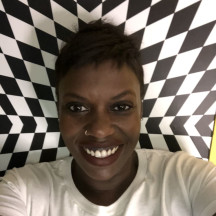 She's an amazing tasker! Well organized & very knowledgeable at what she does! I'll hire her anytime, matter of fact let me quit typing & get to hiring her again right away 😃!
See More
- Loran J., October 07, 2019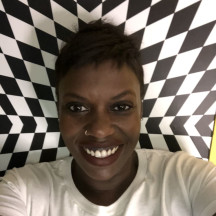 Vania is a wonderful organizer. She worked a miracle here. This project is still ongoing but it is amazingly better today!
- Nancy D., October 04, 2019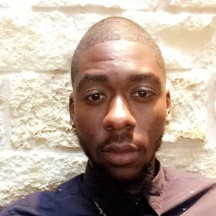 - Jean S., September 27, 2019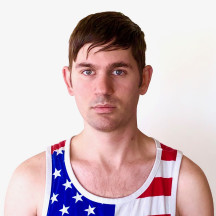 Work is good. Did whatever we ask him for.
- Sarath V., September 17, 2019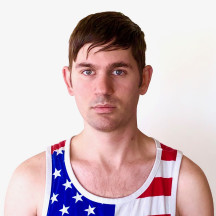 Did everything asked off him without any complaints. Silent and good worker.
- Sarath V., September 14, 2019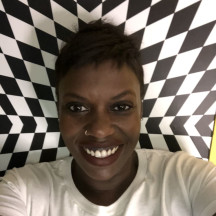 Vania did a great job helping me organize my master bedroom and master closet. I know have a nice peaceful yoga area for nighttime and morning stretching. Plus, she creatively organized all my jewelry, shoes and handbags. It made it super easy to go through and pick out items that I should donate rather than having them add clutter. Now it's a lot easier to use what I have!
See More
- Saira M., September 08, 2019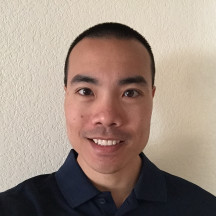 His mind is very well organized. I hired him for a second task in six months. Hope his rates don't go up!
- Mohammed M., August 29, 2019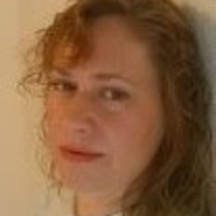 Lisa organized my entire bathroom for me (the part I was dreading the most during my move-in) and did a great job.
- Juliana A., August 29, 2019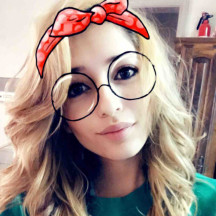 Crystal was extremely efficient and had great ideas on how we could maximize our space. She was very friendly and was able to tackle the daunting task that was my wife's closet with ease.
See More
- Josue M., August 26, 2019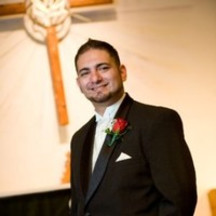 Before even meeting Eric I was impressed: At the last minute on Saturday, he was willing to reschedule from a Sunday afternoon to Monday evening (TYVM Eric). Next, he arrived on time; always consulted me before making decision; worked harder than his rate (in my opinion); and was even a great conversationalist while we were working together. The tasks for which he was hired were to organize a rather large closet/pantry filled with expired canned foods, kitchen appliances, staples, tools, and various other items that had just been shoved in after The Container Store had installed shelving. Now there is a lot of room for more stuff. The second task was to sort through an enormous pile of family photos accumulated over two lifetimes. These had been stored in boxes of various sizes. And there were a lot of them. A lot. My job was to swiftly go through each one deciding whether something was mine or my brothers. Eric stayed right beside me to either put mine where I want it or to wrap my brother's stuff for shipping and then put it in other boxes. I heartedly encourage anyone who is looking for a TaskRabbit specializing in Organization to assign your project to Eric. He was there for three hours, we completed two tasks that in six months I was unable to complete because they were overwhelming to me. THANK YOU, ERIC. YOU ARE MY NEW SUPERHERO!!!
See More
- Tobi L., August 20, 2019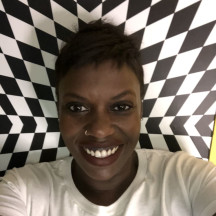 I recommend Vania all the way great clothes folder and conversation!
- Justin C., August 17, 2019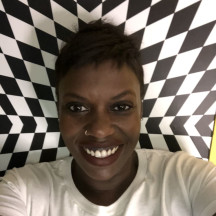 This is my second time hiring Vania and all I can say is she is amazing! In less than two hours she transformed my media room/home office from disorganized chaos to a space where I can be relaxed to kick back and watch a movie and energized enough to focus on my work! We have a little left to do because I have about a dozen boxes to unpack and sort through and I'm actually looking forward to it because now there's an overall order and tidiness to the room. Once we're done in here, I'm excited to hire her to tackle the rest of the house. One of my favorite things about Vania outside of her energy, friendliness, and efficiency is her willingness to do whatever needs to be done to finish the organizing task, whether it's hanging pictures in other rooms, vacuuming, taking items to other rooms, loading donation items into the car, etc. Her goal is to really help you get organized without just moving the mess from one room to another. I highly recommend hiring her!
See More
- Saira M., August 17, 2019
How It Works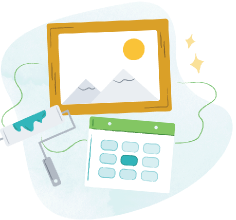 Tell us what you need done, when and where it works for you.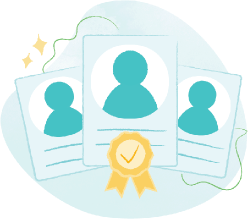 Browse trusted Taskers by skills, reviews, and price. Chat with them to confirm details.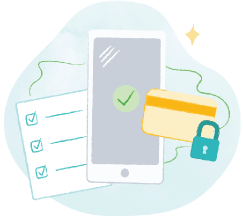 Your Tasker arrives and gets the job done. Pay securely and leave a review, all through TaskRabbit.
3 Organization tasks
22 reviews: 95% positive
---
How I can help:
I'm quick, meticulous, and ready to help!
1 Organization task
7 reviews: 100% positive
---
How I can help:
Organizing is one of my passions! Great at making spaces look bigger, and more efficient with your needs.
4 Organization tasks
7 reviews: 100% positive
---
How I can help:
alphabetize even I sentences.
5 Organization tasks
330 reviews: 94% positive
---
How I can help:
Im excellent at organizing things in the office, home, basement, attic and garage.
No Organization tasks
3 reviews: 66% positive
---
How I can help:
Trained and certified to help u organize from within
7 Organization tasks
61 reviews: 98% positive
---
How I can help:
A Place for Everything and Everything in its Place!
1 Organization task
379 reviews: 100% positive
---
How I can help:
Very helpful, intuitive and friendly. Very outgoing personality with experience. ( Office Manager at a local Construction Company is my day job.
Elite Tasker
24 Organization tasks
209 reviews: 96% positive
---
How I can help:
I year of experience focused solely on closet design. 2 years of experience working with small businesses and in other areas of the home. I can work alone or alongside client depending on what is needed.
See More
No Organization tasks
No reviews yet
---
How I can help:
Daily chores got all hung up, Task it to me! I'll help you out! 
1 Organization task
118 reviews: 93% positive
---
How I can help:
I am a very detail oriented person, I am a very neat and meticulous individual, I would ensure that your home/office is neatly organized and clean.
2 Organization tasks
336 reviews: 91% positive
---
How I can help:
Have a very good attention to detail and a good eye for organizing. I'm willing to haul items to the dump or local thrift stores to help clear up your space.
No Organization tasks
21 reviews: 90% positive
---
How I can help:
I know how difficult it can be to stay organized.  Having an organized space can really ease stress.  As an educator for 15 years, it was important for me to stay organized. Allow me to assist you with your organizaing needs.
See More
No Organization tasks
4 reviews: 100% positive
---
How I can help:
I am and always have been very organized with my belongings and I actually enjoy doing it! I would gladly help you organize your belongings as well!
No Organization tasks
2 reviews: 100% positive
---
How I can help:
I am here to do the job for you!
1 Organization task
46 reviews: 97% positive
---
How I can help:
I'm a organized and responsible person, I like to work and be helpful, I already worked in a different company's and have a lot of experience with the organization
See More
Easily book and manage tasks in our app
Trending in Dallas/Fort Worth