Shelf Mounting in Boston
355 Level-headed Taskers in Boston will make sure every shelf is mounted sturdy and level.
Elite Tasker
502 Mounting tasks
2320 reviews: 99% positive
---
How I can help:
Mounting TV's, blinds, curtains, shelves, pictures and mirrors for 25 years. I have all tools, ladders and hardware needed for any surface of brick, drywall ,plaster and concrete. Also I don't charge clients common mounting supplies.
303 Mounting tasks
504 reviews: 90% positive
---
How I can help:
I work in an art gallery on the side, so have experience hanging paintings and artwork. I have experience using a stud-finder if required for heavier mountings. Measuring install points, symmetry of placement and efficiency are my goals ☺
Elite Tasker
47 Mounting tasks
145 reviews: 98% positive
---
How I can help:
Thank you for considering me for your project. I will arrive on time and have many years of experience in construction,painting and handyman projects. I strive to make my customers experience an enjoyable one and live for great reviews!
No Mounting tasks
1 review: 100% positive
---
How I can help:
From hanging oven range hoods that I've made, to putting up the paintings in my home, I've hung just about every type of thing. And none have fallen!
No Mounting tasks
No reviews yet
---
How I can help:
Recently mounted my own 60" television to my basement wall. Everything else is a peice  of cake. 
Elite Tasker
33 Mounting tasks
607 reviews: 99% positive
---
How I can help:
whether it's brick, concrete, or above a mantle we will hang your digital centerpiece! From standard HD TO 4k,myself and my partner will get your home entertainment installed safely and quickly .
Elite Tasker
97 Mounting tasks
916 reviews: 99% positive
---
How I can help:
(978) 302 9000 TWO SERVICE TECHS FOR TWO HOURS ARE ALL INCLUDED IN RATE! Standard pickup truck and complete set of tools and equipment! OSHA Certified. Can provide additional manpower, vehicles upon request. Experienced professional, efficient.
No Mounting tasks
No reviews yet
---
How I can help:
I have all the tools to perform the tasks and i have experience mounting all types of stuff around the house including curtains, paintings, lights and many more.
Elite Tasker
595 Mounting tasks
1437 reviews: 99% positive
---
How I can help:
I mount televisions, mirrors, pictures, and curtains, among other things. I am able to drill through concrete, brick, and metal, and I can bring a 12' folding ladder upon request. I also have a great sense of spatial awareness.
5650+
Shelf Mounting reviews in Boston
Aaron was awesome. Went the extra mile while completing a second small job within the hour.
- Jonathan B., July 07, 2020
I hired Steve to install a large and heavy air conditioner into a sliding window. He did an excellent job unboxing it, measuring everything it, and then testing it. Sadly the unit was defective. He brought it out to my car and placed it in the trunk so I could take it back for a refund, apologizing the whole way. It wasn't his fault and off it hadn't been for his due diligence we wouldn't have found out sooner. I'll definitely hire him again. So
See More
- Theresa D., July 07, 2020
Cedric did an excellent job installing my AC unit. He works fast and is friendly. He also wore a mask and kept social distance. Will definitely work with him again.
See More
- Sheila O., July 06, 2020
Eddie did a fantastic job installing our beast of a window AC unit. He was communicative, punctual, resourceful, and courteous. Will hire again!
- Brian F., July 05, 2020
I'm a first time home owner and I was too afraid to do this to my walls. I wanted to learn and Cedric was kind enough to walk me through each step! He was super efficient and quick! 
See More
- Kelley W., July 05, 2020
Matt was communicative, personable, and flexible when I needed to reschedule at the last minute. The final jobs looks great - would definitely recommend.
- Wesley L., July 03, 2020
We hired Ted to install a complex shelving system, and I am so happy we did. He was prompt, responsive, clear, friendly, and efficient. And, most important, he did an excellent job.
See More
- Erin M., July 03, 2020
Rubin was extremely gracious and polite. Because the task took longer than expected he gave me a discount and volunteered to come back the next day free of charge to mount the remaining shelves.
See More
- Chelsea F., July 03, 2020
Steve did such a great job with installing my AC unit. Extremely efficient, professional, able to troubleshoot tricky situations, and very knowledgable. I initially planned to hire Steve for the next morning, but he called and was able to squeeze it in that day, which I really appreciated. Overall such a pleasant experience, and I will definitely be calling him again for future tasks!
See More
- Lucy S., July 03, 2020
Excellent work! I have hired him twice and plan to again. Followed all health precautions, is reliable and never stops! Great work ethic
- Bruce (& B., July 03, 2020
David was so wonderful to work with: very conscientious, thoughtful and hard working. I would hire him again in a second.
- Jennifer T., July 03, 2020
Mounted a new over stove microwave in 40 minutes. I thought it would like at least 2 hours. Would give 6 stars if that is possible
- Alex L., July 02, 2020
Cedric did a great job mounting the TV for us. He was on time, explained all that needed to be done and did a great job mounting the tv and ensuring it was level.
See More
- David L., July 01, 2020
He did exactly what I asked to do. He was quiet and nice, professional   He knew how to get the job done. He did everything quickly and perfectly. I am very happy with a job well done.!!
See More
- Rebecca B., July 01, 2020
Aaron is a machine! He is super prepared, efficient, and knowledgeable. He also a great guy and fun to talk with while you're working. I can not recommend him enough.
See More
- Ryan D., July 01, 2020
Martin was simply fabulous. He helped mount Ikea shelves. He was meticulous, timely, and really a pleasant person. We already were talking about using him again for another job even before he left, so clearly he was great!
See More
- Jill W., July 01, 2020
Steve was very knowledgeable, fast and courteous!  Great experience!!
- Karen J., July 01, 2020
Henry was amazing, personable and did such a great job mounting three heavy mirrors and assembling my dresser and vanity. He's punctual, quick, neat and so skillful. He even had sturdier screw mounts for our mirrors than the ones they came with. Love the perfectionist touch! Can't wait to hire him again for our next tasks.
See More
- SAVATH Y., July 01, 2020
Showed up on time and was an excellent mover. Would recommend!
- Patrick W., July 01, 2020
Arthur was very efficient and helpful, he got here and went right to work! Would high recommend! 
- Devan M., July 01, 2020
- Eduardo P., July 01, 2020
Alan was amazing! He mounted a tv for my mom who just moved into assisted living. It's a stressful time for my family and he went above and beyond to make sure it met her needs. He also checked in with me along the way since I couldn't be there in person. Thank you Alan!
See More
- Samantha M., June 30, 2020
Austin was amazing, he is very experienced, should be on the Master List ! He had all the right tools, mounting pieces AND he cleaned up all bits of dust. He was very fast and agreeable and good natured. I had a couple little tasks added on to the major on and he quickly took care of them as well. He arrived promptly immediately started on the tasks, he was wonderful with my dog and cat as well.
See More
- Marilyn d., June 30, 2020
Shardul was fast, efficient, and easy to work with. Would be happy to hire again.
- Victoria H., June 30, 2020
How it works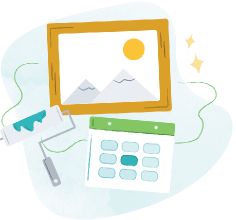 Tell us what you need done, when and where it works for you.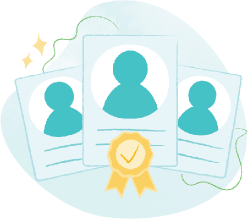 Browse trusted Taskers by skills, reviews, and price. Chat with them to confirm details.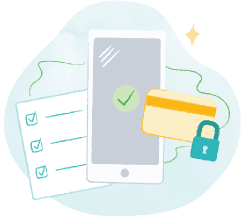 Your Tasker arrives and gets the job done. Pay securely and leave a review, all through TaskRabbit.
No Mounting tasks
3 reviews: 33% positive
---
How I can help:
I can mount anything. I have my tools
25 Mounting tasks
138 reviews: 99% positive
---
How I can help:
I have hung pictures, drapes, blinds and other sundry items on wall in my home and for clients. I "measure twice", or more, and "cut once." Always meticulous and use TLC on that which adorns your home or office.
Elite Tasker
191 Mounting tasks
862 reviews: 99% positive
---
How I can help:
COVID-19 COMPLIANCE statement upon request and free same day cancellations. • PLEASE READ REVIEWS BEFORE HIRING A "CHEAPER" CONTRACTOR. You get what you pay for. • Licensed • Bonded • Insured • - TV wall mounting / full motion / tilt / mounts / LEGAL cable in wall options. - Mirrors / Art / Shelves - Air conditioners - Curtains / Blinds - Brick wall / Concrete / Wood / Steel studs OK Mounts, bolts & special fasteners available. (48 hr. notice) • Travel time, gas & tolls are not billed. Parking fees and materials used, are reimbursed at cost. Time spent shopping for specific supplies is billed. MA HIC Lic. 186427
No Mounting tasks
9 reviews: 88% positive
---
How I can help:
Professional service guaranteed.
27 Mounting tasks
351 reviews: 99% positive
---
How I can help:
I'm a teacher by day and a handyman on the side. I have been a Tasker for 5 years. I have the tools and skills to mount TVs, shelving, heavy mirrors, etc, safely and precisely. Hire me for any mounting work you need done. 
2 Mounting tasks
27 reviews: 100% positive
---
How I can help:
I will make sure your TV or art are secure to the wall and exactly where you want it!
15 Mounting tasks
124 reviews: 99% positive
---
How I can help:
I have a decent amount of experience hanging and mounting various items and would be happy to help with yours.
1 Mounting task
12 reviews: 100% positive
---
How I can help:
19 Mounting tasks
284 reviews: 99% positive
---
How I can help:
I bring the proper tools and have an unblemished record. Protect your walls and your TV investment by hiring me to get this job done quickly.
Elite Tasker
118 Mounting tasks
633 reviews: 99% positive
---
How I can help:
Over 5yrs Professional Experience with mounting TV's,ART,Shelves,Curtains,Blinds,Floating Tv Consoles,Conceal wires,cabinets,AC's and more. I've all TOOLS. OSHA,CSL,HIC Licenses and Insured. Check out the reviews!
Elite Tasker
269 Mounting tasks
436 reviews: 99% positive
---
How I can help:
Full understanding of wall construction and what is needed to hold the weight of your desired items.
32 Mounting tasks
109 reviews: 99% positive
---
How I can help:
I'm a handyman; knowledgeable about the strength of materials and all the mounting options available. I bring all necessary tools, such as: electric drill, stud finder, tape measure, level, hammer, etc. I will expense for parking in DT Boston.
Elite Tasker
53 Mounting tasks
464 reviews: 100% positive
---
How I can help:
As an AV installer, I have years of experience installing and wiring TV's up to 90". If you are looking for a clean and polished look for your home, and someone who respects your space, let me help you experience your home theater in a new way.
18 Mounting tasks
166 reviews: 100% positive
---
How I can help:
Call me for all of your TV mounts, hanging  pictures, mirrors, shelves, or any other related needs. Got an awkward, hard to mount item? No problem. I can make custom mounts.
Elite Tasker
221 Mounting tasks
601 reviews: 99% positive
---
How I can help:
I am glad to help mount your TV, art work or any other item that needs to be safely and securely held to your wall. I recently mounted a dozen large industrial cabinets into drywall, some in excess of 100 pounds.