Accounting in Austin
Get all your figures and finances in order. Choose from 89 Taskers in Austin for accounting help.
Book now
Experienced Accounting help in your neighborhood
Your search is finally over! People around the globe trust Taskers with home projects big and small.
Always background checked
Backed by our Happiness Pledge
Prompt and friendly customer support
Taskers Nearby
Browse top-rated Accounting Taskers in Austin
How I can help:

Excell spreadsheets shine when I get my hand on them.

How I can help:

-Accounting Quickbooks for personal and business account also receipt organization and paperwork filing

How I can help:

Have 5 years of intermediate accounting experience. Software used: Excel, QuickBooks, and some NetSuite.

How I can help:

I have 5 years of experience with a trucking company.

How I can help:

I can pull credit report and challenge it. Let you know what areas to work with, call creditors and negotiate. I can also manage other minor things with budgeting, payments, and finances. I am attending ACC in the fall for accounting and bookkeeping

How I can help:

I am experienced in creating and updating budgets using Every Dollar and can help you get on track with your finances. I am trustworthy and responsible with sensitive personal information.
Start booking and choose from more Taskers
Everyday life made easier
When life gets busy, you don't have to tackle it alone. Get time back for what you love without breaking the bank.
Choose your Tasker by reviews, skills, and price
Schedule when it works for you — as early as today
Chat, pay, tip, and review all through one platform
Don't just take our word for it
See how Taskers are saving the day for people like you.
Cista was awesome, she came on time and got the task done. Thank you so much.
April 19, 2022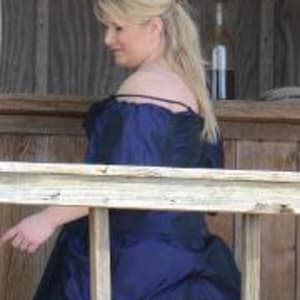 XXXXXX X.
Thanks for your hard work!
May 12, 2012
More Taskers Nearby
How I can help:
I have over 10 years in an office environment and 5 of those being an office manager for a CPA firm! I'm definitely no stranger to financial documents and the importance of confidentiality!
How I can help:
This Tasker has two years of experience in individual tax preparation and related accounting.
How I can help:
Can prepare tax refund, and do basic invoicing for businesses
How I can help:
I have a major in finance/accounting and worked as a CFO of a small business. I have lots of experience with financial accounting and statements.
How I can help:
20 years financial analysis experience. Great English communication skills. Honest. Trustworthy.
How I can help:
I love bringing my organization and finance skills to the table. I have 2 years of banking service experience. as well as more than 5 years of experience in salary and finance management working as an office manager at Power Up, LLC (casino)
How I can help:
I currently process payroll for over 100 employees and love to keep records of everything. I am happy to do the same for you with whatever you need help with.
How I can help:
30 years of financial management experience. Available to perform transactional accounting / bookkeeping. Have all levels of experience from general ledger bookkeeping to CPA/CFO of multi billion $ organization.
How I can help:
I have my bachelors and master degree in accounting. I also have 5 of experience with reconciliations, analysis and reports.