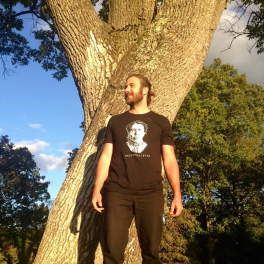 Handyman Taskers have made big money for themselves as they assemble and repair practically everything under the sun (and kitchen sink), and now one Oakland-based Tasker is making a name for himself as he takes his handyman skills to new creative heights.
Meet Alex Oslance — a Tasker who, when he isn't helping his clients, is carefully twisting and turning metal and wood into truly incredible works of art.
The 32 year-old artist can spend hundreds of hours on just one piece and shows his work across the Bay Area.
Alex just rewarded himself with a three-week vacation (because he can — as a Tasker, he's his own boss!) to do a fellowship in the Midwest and develop his art even further. See some of Alex's latest pieces here. And when you're deciding which piece you want to purchase, read reviews from his dozens of satisfied TaskRabbit customers.